This month, industry events offer fresh inspiration and an escape from the summer heat for designers as fall nears. Read on for BOH's monthly calendar highlights, including conferences, trade shows, showhouses and design discussions.
Nantucket by Design
Nantucket, Massachusetts | August 2–5
The Nantucket Historical Association's summer fundraiser, Nantucket by Design, will return this year to celebrate the island's unique influence on design. Program highlights will include a keynote presentation with British interior designer Ashley Hicks and Cabana Magazine founder and editor in chief Martina Mondadori, as well as a panel discussion moderated by Veranda editor in chief Steele Marcoux and featuring designers India Hicks, Wambui Ippolito, Thomas Jayne and Nicholas Varney. For more information, click here.
AphroChic at the National Book Festival
Washington, D.C. | August 12
Hosted at the Library of Congress, this year's National Book Festival will feature an author discussion with AphroChic co-founders Jeanine Hays and Bryan Mason. Moderated by The Washington Post's Robin Givhan, AphroChic's presentation will explore the intimate spaces of Black family homes from their design book, AphroChic: Celebrating the Legacy of the Black Family Home, with a book signing to follow. For more information, click here.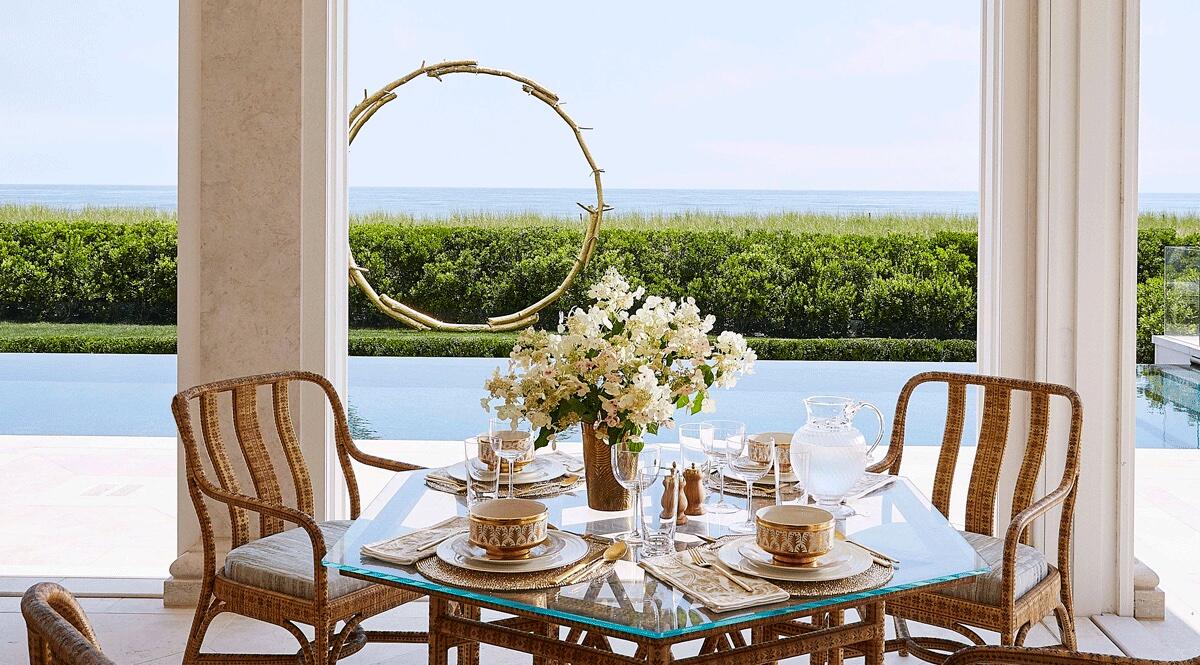 Nantucket Historical Association
Shoppe Object
New York | August 13–15
This year's edition of the curated home and gift show Shoppe Object will take place at Manhattan's Pier 36 and showcase more than 500 exhibitors, featuring Australia- and U.K.-based homeware brand Mustard Made and Chinese tabletop company Bomshbee. Through Shoppe Object's Black Lives Matter Action Initiative, the fair has also increased the representation of Black designers. Returning highlights of the show include a section featuring small-batch beauty and gourmet called Nourish and the show's selected Artist of the Season. This year, first-time exhibitor and English artist Ruby Bateman will feature her romantic drawings and paintings of her home in London's East End and her getaway in the South West countryside. For more information, click here.
NY Now Summer Market
New York | August 13–16
The summer edition of the biannual gift show will feature more than 300 exhibitors offering hand-crafted products from national and international makers at the Javits Center. Spanning more than 35 product categories, the diverse assortment of hand-made objects will be divided into 11 sections: accessories, artisan importers, exporters and suppliers, baby and child, beauty and wellness, gift and stationary, global design, home design, luxury lifestyle, tabletop and a collection of items utilizing materials in unconventional, problem-solving ways. For more info, click here.
For more industry events near you, check out the BOH calendar here.
Design events are slowing down, but your professional development doesn't have to. This August, BOH's educational workshops are designed to connect you with expert instructors to provide advice and guidance on how to grow your business and run it better.
From Clicks to Clients: Unleashing the Power of Your Interior Design Website
Online | August 2
Discover the secrets of leveraging your website to attract high-end clients and deliver an exceptional customer experience with web designer and tech strategist Racheal Graham. In this workshop, Graham will go beyond web design trends and focus on your unique client journey through practical examples and step-by-step guidance to help you gain the knowledge and tools needed to turn your website into a powerful client-booking asset for your business. Register here.
Elevating Your Interior Design Brand Through Sustainable Practices
Online | August 30
As the world becomes increasingly conscious of environmental issues, the intersection of interior design, sustainability and building a high-end brand offers exciting possibilities. Building a sustainable high-end brand requires a balance between aesthetics and environmental responsibility, but it also opens doors to new opportunities and a clientele that values both luxury and eco-friendly solutions. In this workshop, luxury brand expert Marilisa Barbieri explores the significance of weaving these values into business strategies and branding approaches that emphasize the unique selling points of a sustainable high-end brand. Register here.

The full roster of upcoming BOH Launch classes can be found here.
Homepage image: Shoppe Object will take place at Manhattan's Pier 36 | Elvin Abril