DesignJunction makes its seventh annual appearance at London Design Festival next month, bringing together more than 200 furniture, lighting, accessory, material and tech brands from around the world to exhibit alongside interactive pop-ups and artist installations.
Known for showcasing contemporary design and culture, the four-day event splits King's Crossing into four destination sectors, including Cubitt House and Cubitt Park for to-the-trade design brands, The Canopy for tech and accessory retailers, and featured installation spaces at The Crossing and Granary Square. Located at the latter two spaces, these DesignJunction artisan displays provide an inspirational break between exhibit tours.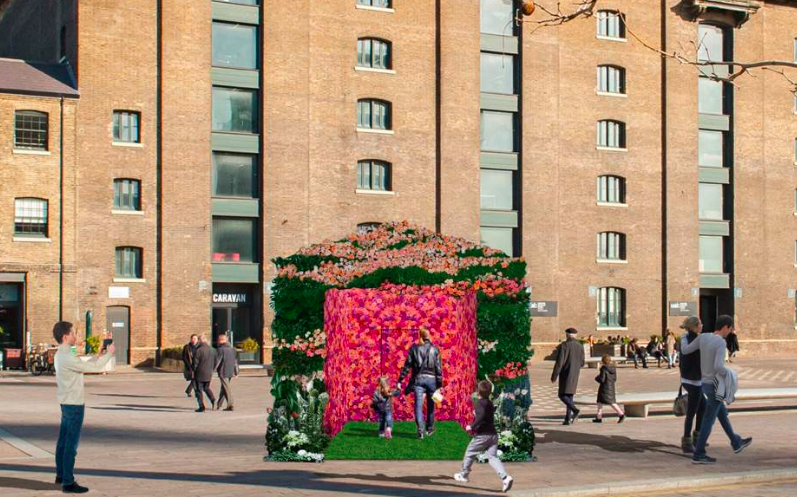 Flower delivery service Bloomon will construct a lush canopy installation decorated in buds direct from Dutch fields. The walkway will lead to a hidden door, which will feature a flower workshop space for programming on the other side.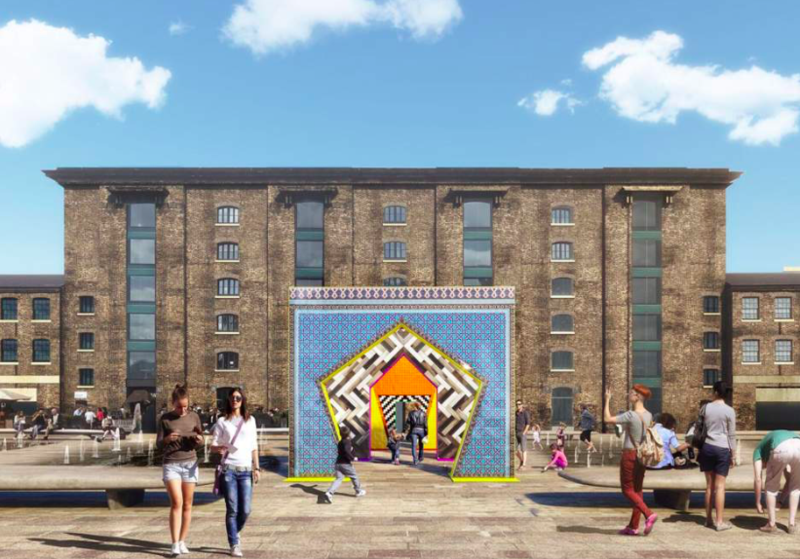 In partnership with Turkishceramics, award-winning artist Adam Nathaniel Furman will create immersive, vibrantly tiled gateways in Granary Square that speak to Turkey's ceramic heritage. Each standing more than 13 feet tall, the four seperate gates will allow attendees to enter a design story, from classic or metro to timber and retro.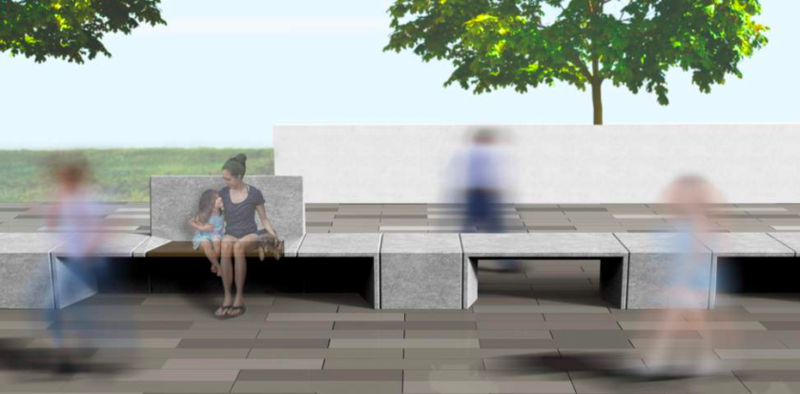 Design firm Maynard teamed up with urban planning firm Marshalls to create a new line of brutalist-inspired concrete street furniture. From seating to lighting to cycle parking, the modular new line will be on display, and in use, around Granary Square.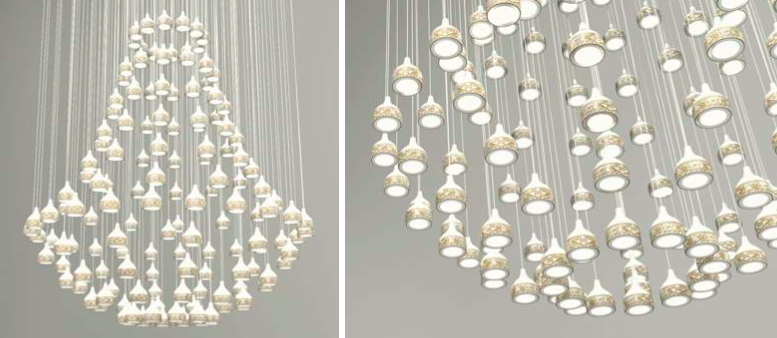 French studios Blackbody and Haviland collaborated on the 'Helen, Light & Porcelain' chandelier, which will illuminate The Crossing in its teardrop silhouette.