Designer Interpretations, a program from Arteriors, in collaboration with designer Shawn Henderson, asks designers to create vignettes with the lighting, furniture and accessories brand's product. Launched last month at What's New, What's Next, the New York edition runs through November.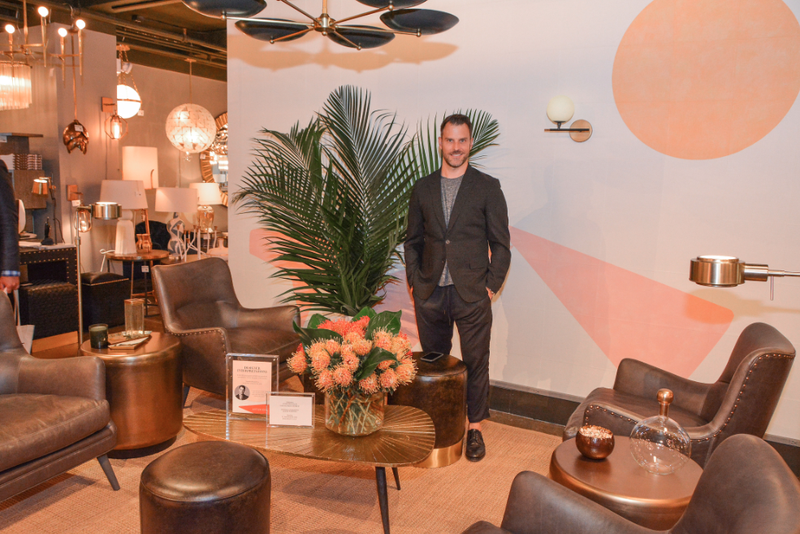 "I am constantly inspired by the creativity of the design community and the way that we see designers use our product in their residential and commercial projects," said Mark Moussa, founder and creative director of Arteriors. "In developing this Designer Interpretations program, we are striving to bring a taste of that creativity to our showrooms and recognize amazing talents like Shawn."
"I designed this vignette picturing a space owned by a single woman who is accomplished, successful and unafraid with a strong point of view," said Henderson. "I love juxtaposing the bold antique brass and black leather of these Arteriors pieces with cheerful tangerine and apricot accents to create a space that exudes both strength and happiness—and I hope those who see the space feel inspired to incorporate more color into their homes."
Henderson's vignette is currently on view in Arteriors' 200 Lex showroom. Additional designers will produce scenes throughout other Arteriors-owned showrooms in the U.S., including spaces in Dallas and Los Angeles.