Ann Gish, the beloved resource for designer linens, will close its doors at the end of June. The brand will live on online for the time being, with the hope of reopening at the New York Design Center in the not-too-distant future.
The store's untimely end is due to a set of circumstances very specific to New York: real estate and construction. MasterCard leased and began renovating the 12 floors above the the ground-floor storefront two years ago and the demolition process wreaked havoc. "We've lived through floods, filth, debris and vermin these past two years. And the noise! The noise has been unbelievable," says Ann Gish of her store's turbulent few years. "We've had thousands of dollars of product damaged or ruined because of floods caused by the construction. And finally I realized I can't do this anymore. I'm worn out. And the building's owners said 'OK, that's great, because MasterCard wants the ground floor too.'"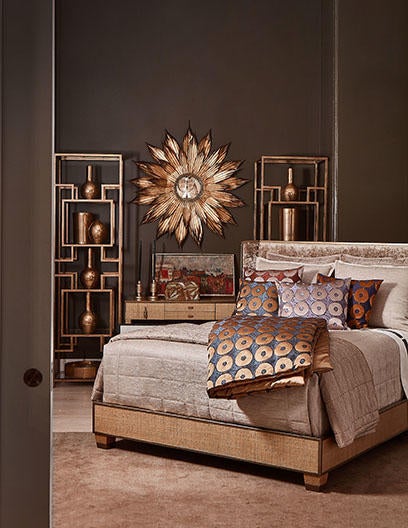 As the store prepares to close, Gish looks back on her namesake brand's journey and tells Business of Home what's next.
Gish launched her business in 1991, "on the day George H.W. Bush started bombing Iraq." She thought for sure that the military conflict would doom her fledgling product line. Instead, the endeavor began to flourish. She had great success with her silk placemats and napkins and was even offering custom orders. "Everything we did at that time was cut to order," she says. "I had no idea what anybody would want. I just knew what I liked."
Around 2000, Gish hit a bump in the road. The government began to crack down on factories employing undocumented immigrants, a category that Gish's California factory fell into. "They were all such lovely people," she says of the employees. "But there was no way around it. The government was looking to make examples of factory owners. We had to close."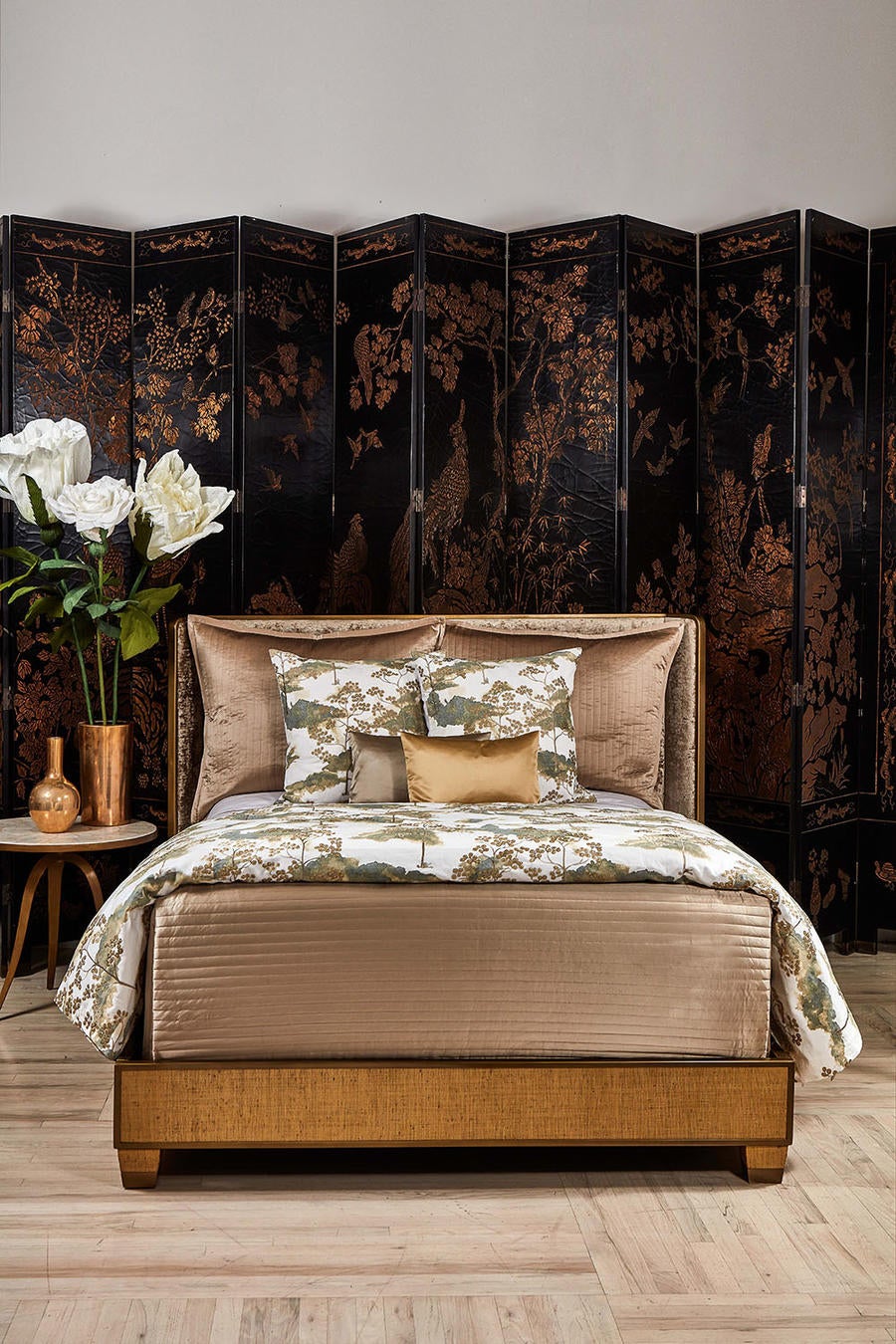 She initially moved operations to Barbados, a decision she calls "a total disaster." A shipping container flooded, ruining the majority of Gish's stock. As a last resort, she moved production to China. "We couldn't do it all at one factory at first, so I spent months over there, just driving between them all." The move to China meant the end of the brand's custom business, as the logistics became too complicated.
She moved operations to a warehouse in Hell's Kitchen, New York, a location she found less than ideal. "It's nicer over there now, but 10 years ago it was just kind of a desert," she says. "There was no office in the warehouse, which I absolutely hated. If I needed to have a private conversation, I had to take the phone in the bathroom and lock the door."
A few years later, in 2011, she moved into the storefront on 20th Street, which could accommodate retail, warehouse operations and customer service—and perhaps the most alluring feature at the time: It had an office with a door. "It was just so exciting," she says. "I had everything the way that I wanted it. I didn't even want to sell anything because I didn't want anyone to touch it. You know when you get a room exactly the way you want it and you don't even want anyone to go in there because they'll mess it up? It was like that. It was such a treat for me."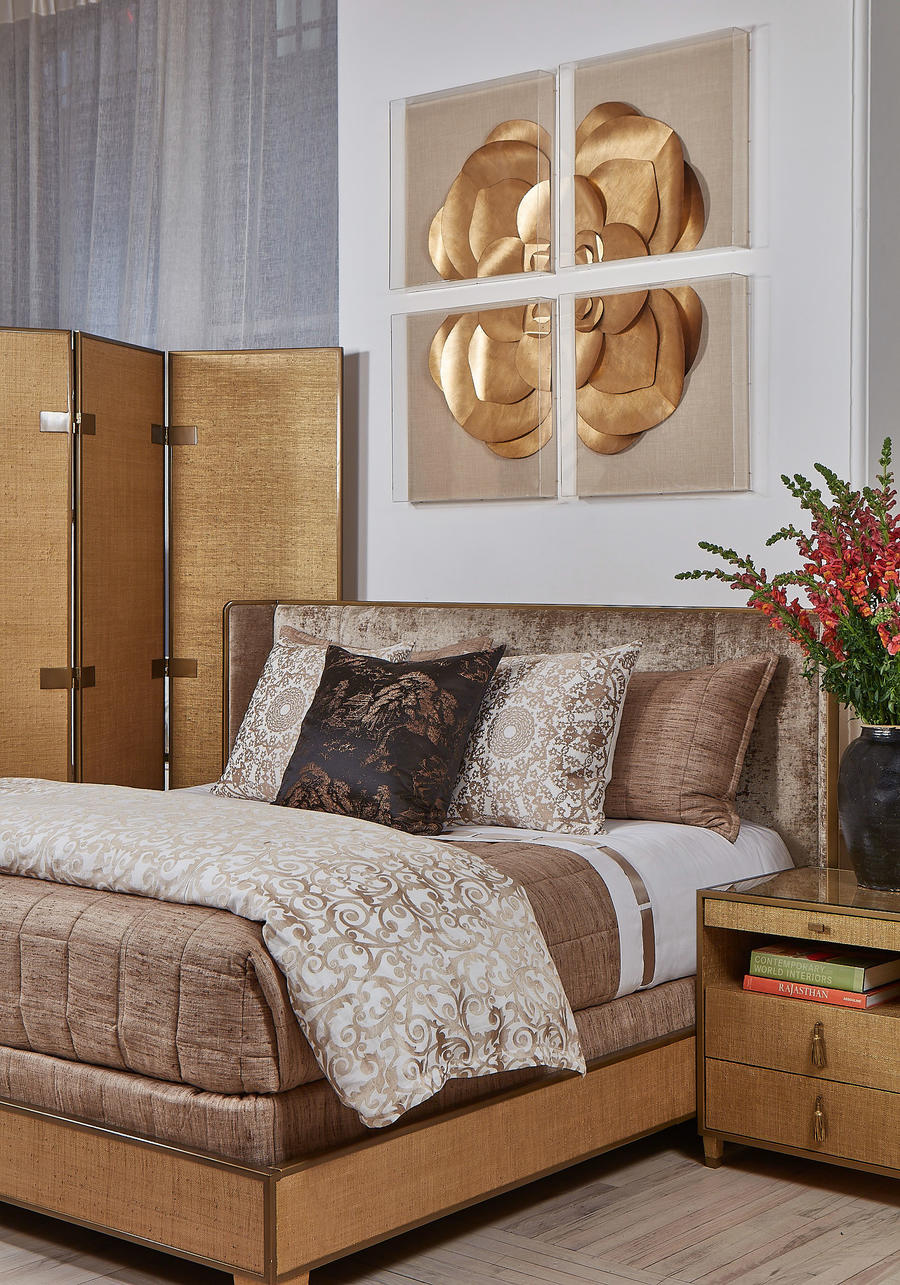 Throughout all of the twists and turns of managing the operations and manufacturing for nearly three decades, one thing remained steadfastly the same: the way Gish runs her business. Even with clients around the globe, longstanding relationships with a network of sales reps, and showrooms in Atlanta and High Point, "the human contact and the people make my world," she says. "The Flatiron store was my little masterpiece."
But then in 2017, MasterCard moved in and began renovating. When her lease came up, Gish decided it was time for a new chapter.
The company is nearly done remodeling a warehouse in Massachusetts; the company's operations will be based there, overseen by her daughter Jane Gish. And although losing a showroom with no definitive plans to open a new one might be a mortal blow for some brands, Gish is confident that the revenue from her website and from digital marketplace Perigold—though never the company's primary platforms—will do just fine for now. And though her company will soon, albeit temporarily, be swimming in the same waters, she brushes off concerns about the onslaught of new direct-to-consumer bedding companies like Parachute and Brooklinen that do most of their business online. "I've never, ever wanted to sell my soul to make money. Ever," she says. "And I think if I tried to compete with those brands, that's what I would be doing. I have my niche and I'm happy with it."
Eventually, once the company is settled in its new home, Gish will start to think about a retail space again. "Then I'll go see my old pal Jim Druckman and we'll see what we can come up with."