Once you're in the door, there's plenty of advice floating around about style, project management, budget and all the rest—but how do you actually get the job in the first place? We're asking designers to pull back the curtain and walk us through how they landed a project, step-by-step. This week, New York City–based designer Robin Baron shares how she won a megawatt real estate TV star as a client—and why she often sends gifts before she gets hired.
Give me the backstory on this project.
I've done different things for developers over the years, but I wanted to build that part of my business. So I went to a Real Deal conference here in the city. It was meant for developers, and I figured, "OK, I'll go, and I'll meet some people, and pass out my card, and make a few connections."
I saw that one of the booths was the Ryan Serhant Team at Nest Seekers. And of course, I watched the show [Serhant stars in Million Dollar Listing New York, as well as a spinoff show, Sell It Like Serhant], because who in New York doesn't watch shows about real estate, right? He wasn't there, but I gave my card, and my pamphlet with photos of my work, and I took his card.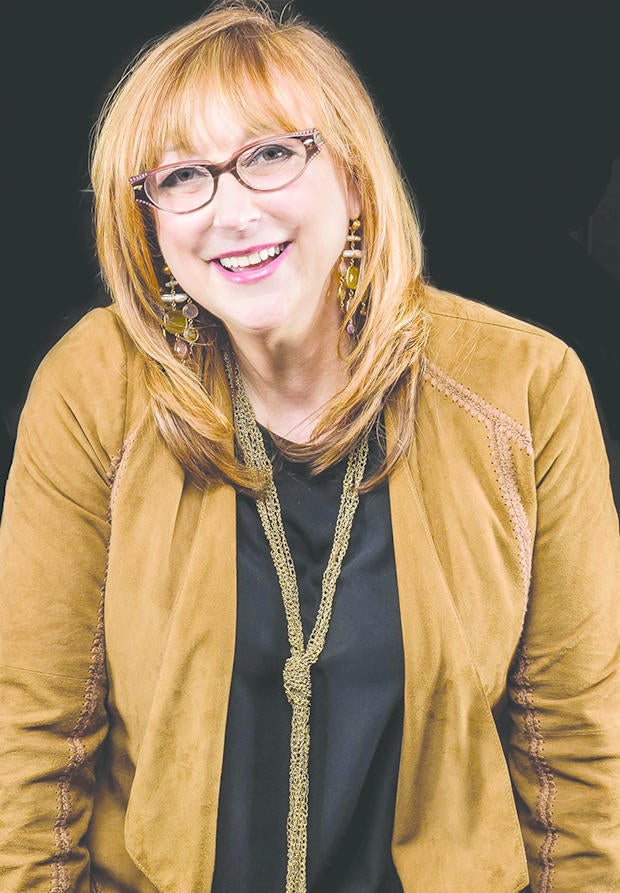 It was that easy?
Everything is in the follow-up. I called Ryan the next day, totally blind, and he took the call. I set up an appointment to meet him the next day, and within a week or so, he'd recommended me to a client for a job. And then about a month or two later, he called me about doing his own home: a three-bedroom, three-bath space in SoHo with two outdoor terraces. It's really about thinking out of the box, being persistent, taking the risk and doing the follow-up.
What gave you the idea of real estate as a way to grow?
I've always pursued and built relationships with real estate brokers. It started because I started to flip. We showed a home to sell, real estate brokers came through to show their clients, and I built relationships with them. Brokers have been a really great feeding ground for having a design business, because they recommend us to their clients. And then it's a two-way street, because when I have clients that are looking to sell their home, if it's in Manhattan, or even if it's in the Hamptons or in Westchester, I can recommend the people that recommend me. It's a symbiotic relationship.
At the conference, how did you go about meeting people?
Well, I love public speaking. I love people. I'm very social. But I always reiterate that you don't have to do it the way that I do it. I'm outgoing, but you may not be. You have to find your own balance, your own rhythm. So for me, I just went up to people and said, "Hi, Im Robin Baron." I told them what I did. I had a really great pamphlet done, a little catalog sort of thing that was impressive to hand out, so that they knew who I was and could see my work. I just went headfirst and dove in.
How did your first meeting with Ryan go?
He was open. And I really think that that shows you partially how he became successful. I think that to be successful in real estate, design, or business in general, (a) you have to think out of the box, and (b) you have to be open, because you never know who you're going to meet. Sometimes the path you think is going to get you where you want to go isn't the best path, and something else presents itself to you. He took the opportunity. And it turns out that as much as he was famous, and did TV, he didn't have a go-to designer.
Wow, great opportunity!
Who knew?! And you know what? He's not the only one. I've met some very substantial brokers recently who also don't have a go-to designer. You can assume that people already have those relationships and say, "Oh, I'm too late to the game," but you know what? You're not. You never are. You can't think that way. You have to think positive, and you have to think forward.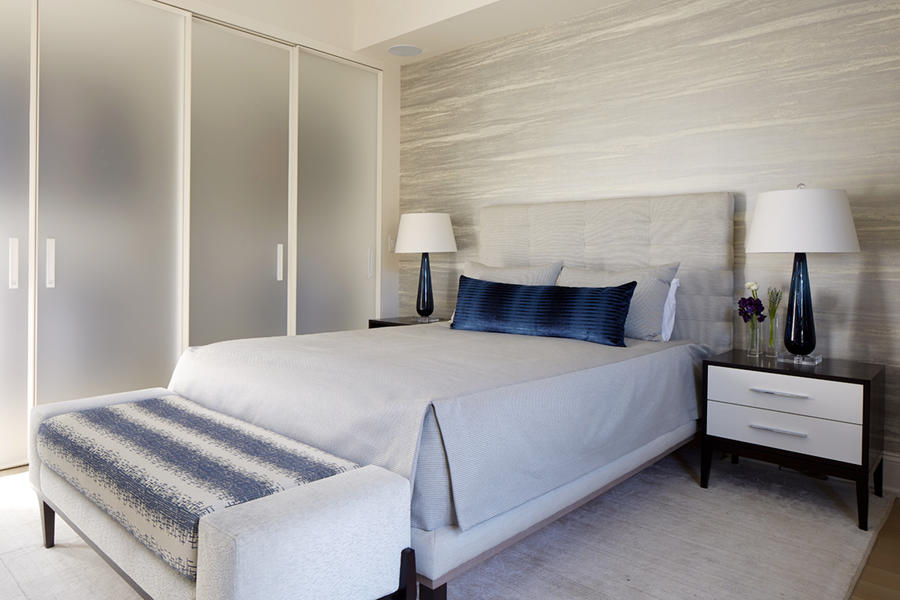 How did you pitch yourself specifically to a real estate agent as opposed to a regular client?
I always feel that if you could sell yourself, you could sell anything. So I always try to build the relationship. Appeal on a human level; make a connection on a human level. And then you start to talk more about business. But right off the bat I want to make a connection, because if you think about what we do for a living, it's all about the relationship and the connection.
In general, what do you wear to initial meetings?
I always take into consideration: Who am I meeting? Am I meeting someone who lives on the Upper East Side on Fifth Avenue or Park Avenue? Am I meeting somebody who's young, who lives in Tribeca? I still wear my own style, but I might skew it one way or the other, depending. You have, what, three seconds—or is it six seconds—to make an impression? So I like to be able to walk in the door already ahead of the game.
What do you bring with you?
I don't bring a lot of stuff, because all you have to do is Google "Robin Baron" and all these things will come up. In today's world, they're checking out your Insta, they're checking you out before you have a meeting.
How did you differentiate yourself from other designers that Ryan may have been considering? How do you set yourself apart?
I don't worry about the competition. I think there's enough work for everybody. None of us can take all of it. And I just am true to who I am. And I'm very what-you-see-is-what-you-get. I don't do anything in particular. It's the connection that I go for.
But I actually think that does set me apart, because I'm not looking to impress them, I'm looking to connect with them. And that's my first foot forward. And then, of course, after I meet a potential client, I often will send some sort of a gift. But not a gift gift. It's something that's related to what we spoke about, or something as just a little, like, "I'm here."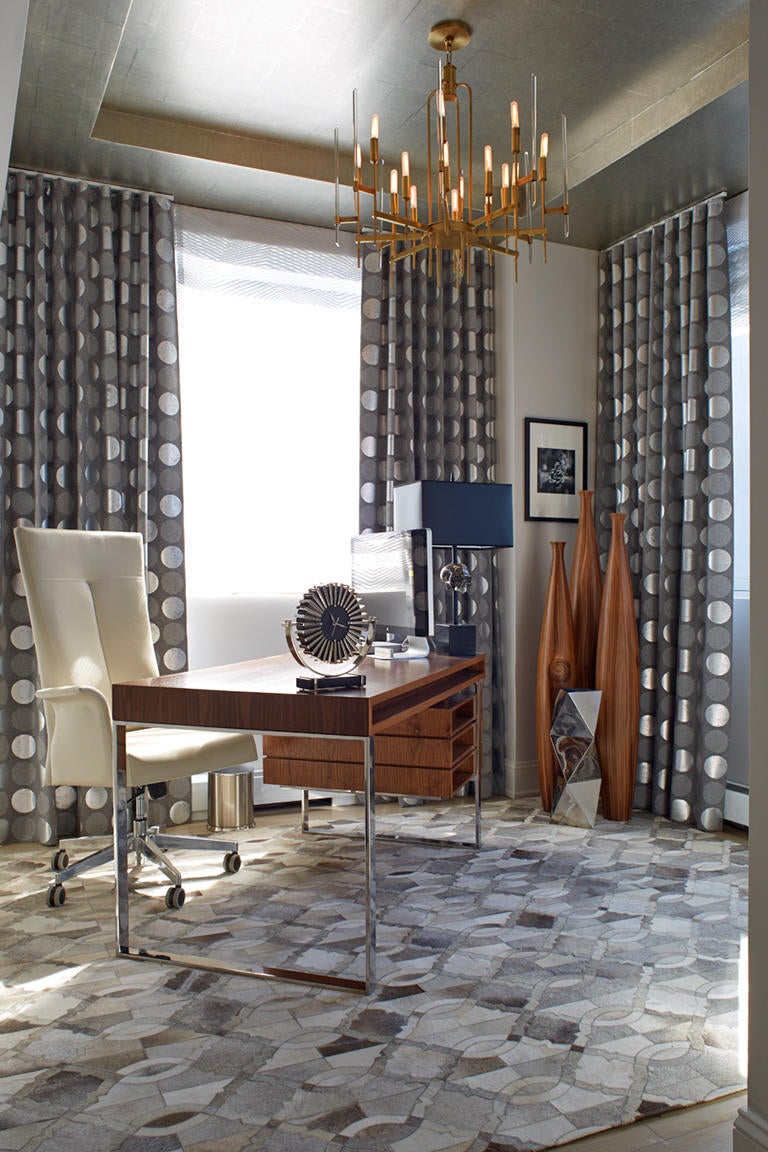 I love that. What would it be? What are some examples?
Well, I was once up against some other designers, and I sent the wife who I met with a beautiful box with folders in it so that she could rip pages out of magazines and organize her ideas. And she just loved it. She told me that was the turning point in deciding between the three final designers. She was like, "Oh, that was really thoughtful." It's not like sending a bottle of wine. You want to send something that means something to the time you spent with them.
Tell me how you approached pricing, and how you explain it to these clients.
My contract is my contract. I don't negotiate my contract. I bring my letter of agreement with me to the meeting, because if it's appropriate to bring it out, I will say to them, "Would you like to review the letter of agreement together? I always think it's better to do it together." First of all, every time you talk about money—I don't care who the client is—their eyes glaze over. So you want to make it really an open and comfortable thing. And I want to be able to explain things to them so that they don't misread it, because people will misread it.
I go over it point by point with them, and I explain how I work. I explain why I do hourly and commission. I explain why that's not redundant. And I go over the retainer. Once I explain it, they understand it, and then there's never a problem with it.
If they want to negotiate, I will say to them, "You know what? I'm worth this. I will save you time, energy and money. I know what I'm doing. I'm in business a long time." And I give them all the reasons why this is fair to me and fair to them. And I always ... This is key, because it's true about marketing, it's true about whenever you're with someone: You need to make it about them. Why is it good for them? It doesn't matter if it's good for me. It matters that it's good for them. So I always talk about why it's better for them and what they're getting out of it. And by the time we review the contract and I go over all this, they're always comfortable.