This season's cover image roundup from the leading shelter and design titles reads like an A-list guest list. Read on for our celebrity newsstand sightings.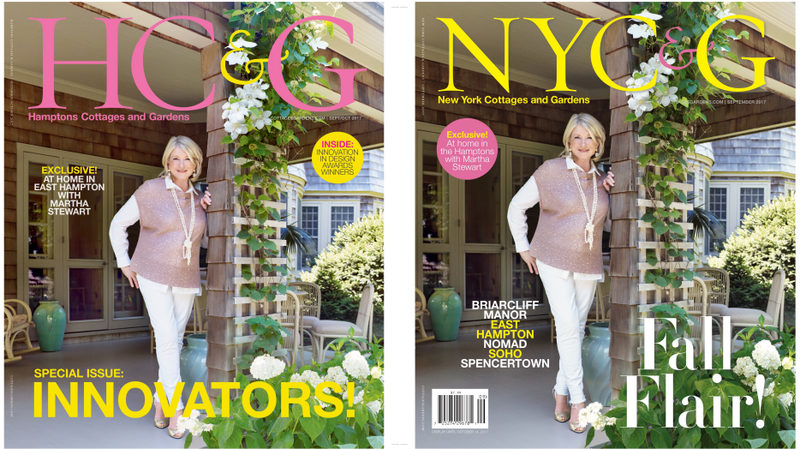 Martha Stewart, HC&G and NYC&G
"It was a wonderful opportunity to publish cover stories on Martha Stewart's East Hampton home in both HC&G and NYC&G," says Kendell Cronstrom, editor in chief of both of the titles.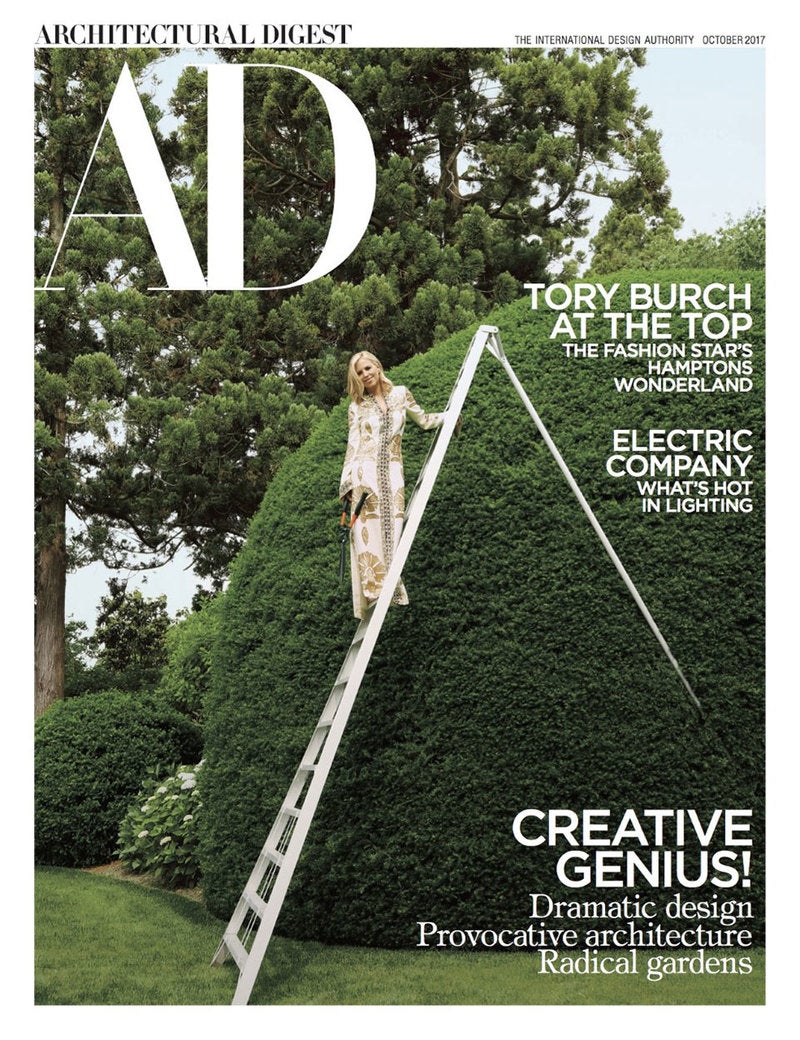 "Not only were we able to fête Martha as HC&G's 2017 Innovator honoree in our special Innovators issue," shares Cronstrom, "but we were also able to introduce her Hamptons getaway to a wider audience by simultaneously publishing it in NYC&G, which speaks to C&G Media Group's unique strength as a family of luxury design publications. I think our readers will be wowed by the beauty of Martha's home—and even surprised by it a little bit too."
Tory Burch, Architectural Digest
The famous businesswoman and designer behind the eponymous (and ubiquitous) fashion line takes center stage on this month's cover of AD. Her 15,000-square-foot, Daniel Romualdez-designed home in Southampton is also profiled. "I like the mix of high and low," she says. "To me, that's what makes style interesting."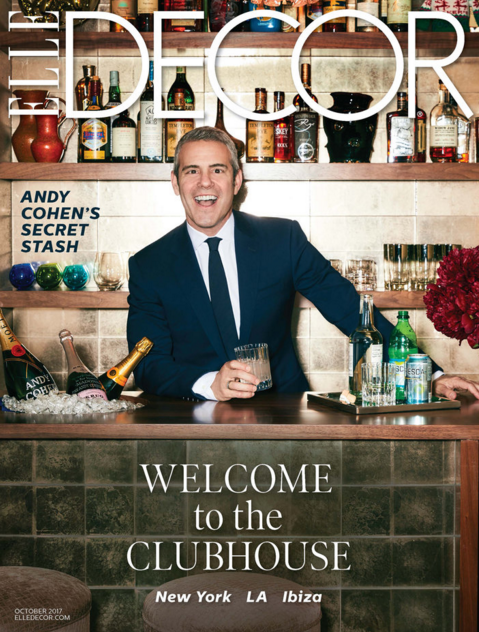 Andy Cohen, Elle Decor
The first issue to be edited by recently named editor in chief Whitney Robinson, late night host and personality Andy Cohen's issue of Elle Decor hit shelves this month with a glimpse into the star's swank West Village abode, designed by architect Gordon Kahn and interior designer Eric Hughes.
Of his all-star client, designer Hughes tells Elle Decor, "[Cohen's personal possessions] speak to him in a way that they don't to a lot of clients," Hughes explains. "I tried to treat them like artwork, because they're incredibly important to him."