In BOH's new series On Trend, we're asking designers to share their favorite of-the-moment finds.
'Tis the season for alfresco living, and lounging on a sophisticated piece of performance furniture is the best way to soak up the sun. "We find our clients desire outdoor-friendly pieces that don't read or feel blatantly outdoorsy," says designer Natasha Baradaran. "As trends have been steadily moving toward indoor-outdoor living over the last decade, [which was only] accelerated by the pandemic, it makes sense that modern outdoor designs would start changing, too."
Inspired, we asked Baradaran and designers Mary Maydan and Sergio Mercado to share their favorite all-weather finds and the best ways to style them.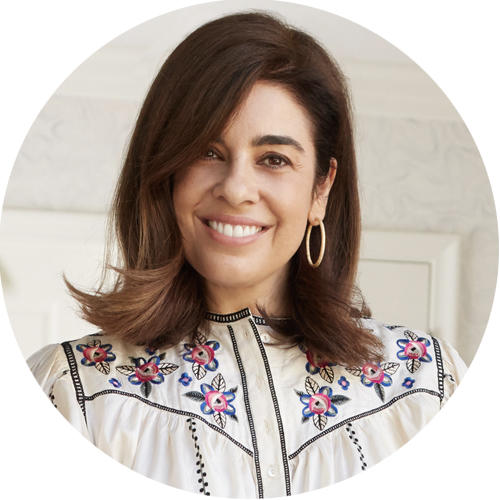 Natasha Baradaran
Baradaran isn't afraid to mix aesthetics in a project. Drawing inspiration from her multicultural background, the Los Angeles designer effortlessly employs bold patterns and contemporary furnishings alongside soothing earth tones and touchable textiles to foster warm and welcoming interiors that exude elegance.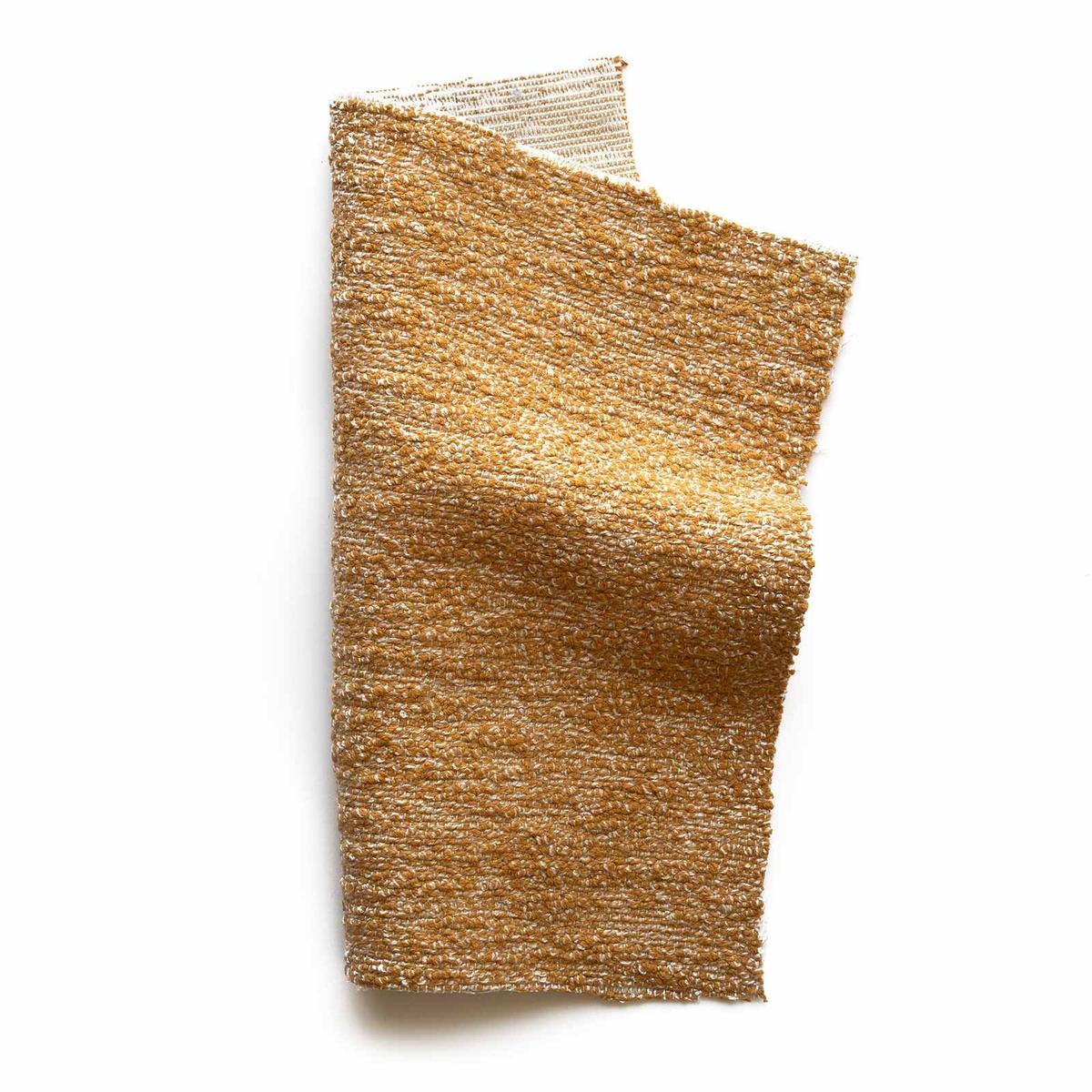 Courtesy of Natasha Baradaran Textiles
BOBBY BOUCLE IN SAFFRON BY NATASHA BARADARAN TEXTILES
"This boucle fabric is from my own textile line. The inspiration for this fabric was a cashmere boucle from Italy that I have always loved. More and more, we have clients who are interested in fabrics that are super soft and durable at the same time. It was my intention to create something that our clients could not tell was an outdoor fabric."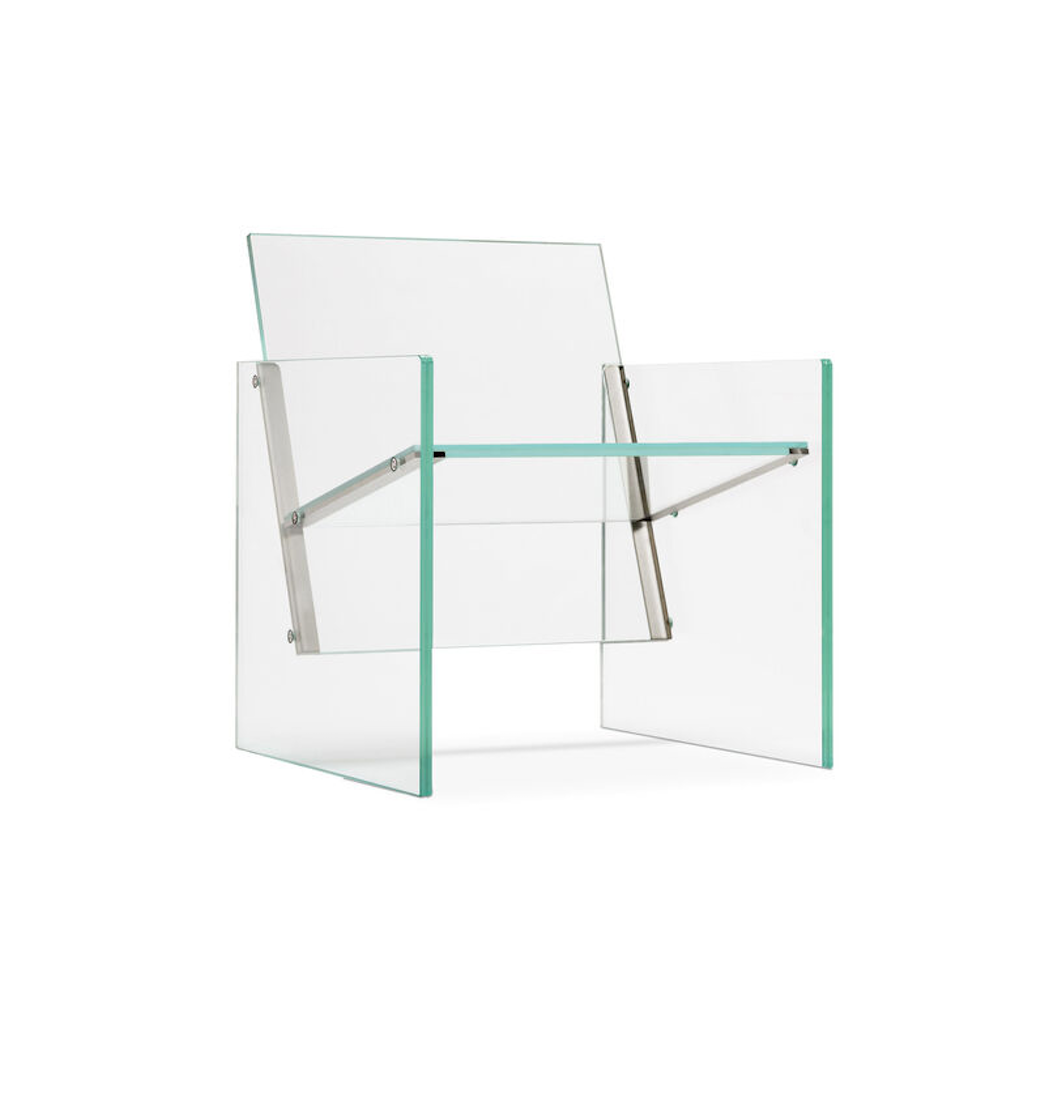 Courtesy of Vetro Giardini
MINI MUSEO CHAIR BY VETRO GIARDINI
"I love how outdoor furniture, especially from Italy, is becoming more creative in their materiality. While there are those who still love their clean-looking teak, I love how manufacturers like Vetro Giardini are transforming outdoor pieces to look more like a sculpture."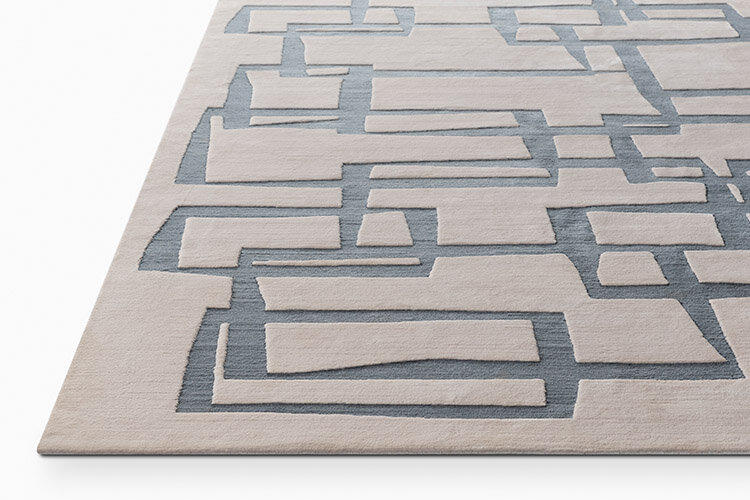 Courtesy of Link Design Studio
SCULPTURE RUG BY LINK DESIGN STUDIO
"I love the combination of cut pile and loop construction in the Link Outdoor rug. We recently ordered a large one for a super luxe living room—it's almost impossible to tell that this rug is meant for outdoors."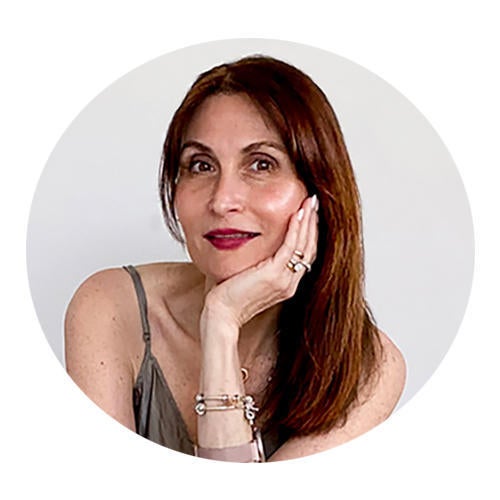 Courtesy of Maydan Architects
Mary Maydan
Maydan has earned a reputation for creating comfortable yet modern interiors. The Bay Area architect and designer has a keen eye for clean lines and minimalist pieces, but not without the occasional zip of an eye-catching print or hue.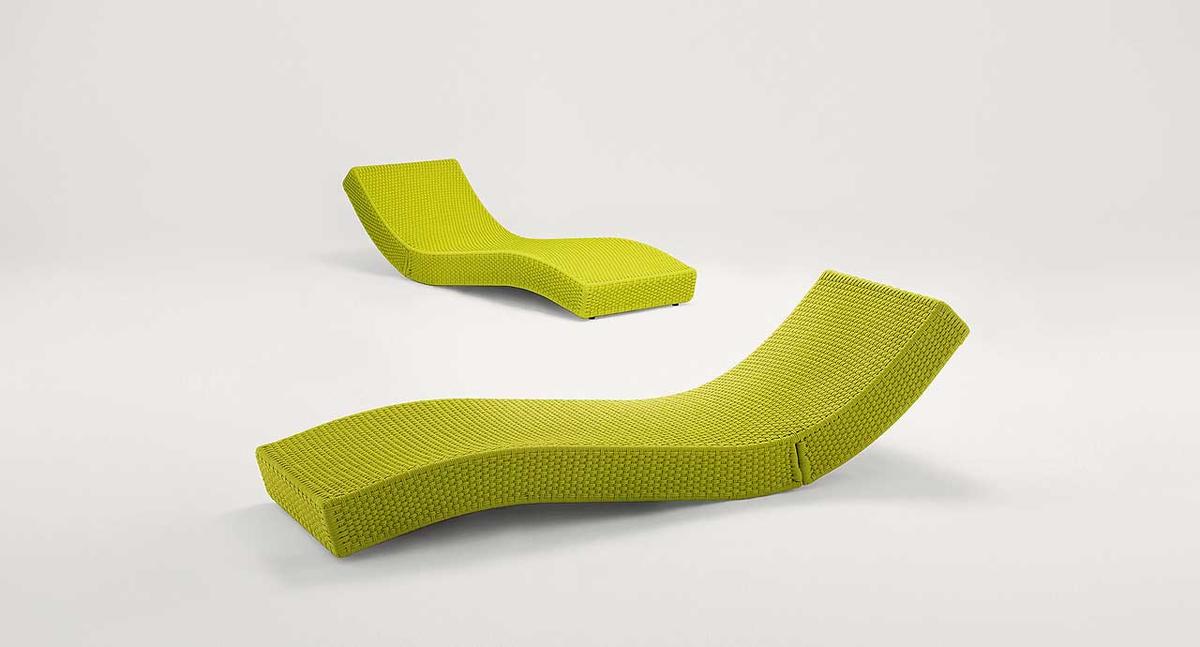 Courtesy of Paola Lenti
WAVE CHAISE BY PAOLA LENTI
"I love the Wave curved chaise by
Paola Lenti
, which has such a sleek and sculptural design yet is so comfortable and soft."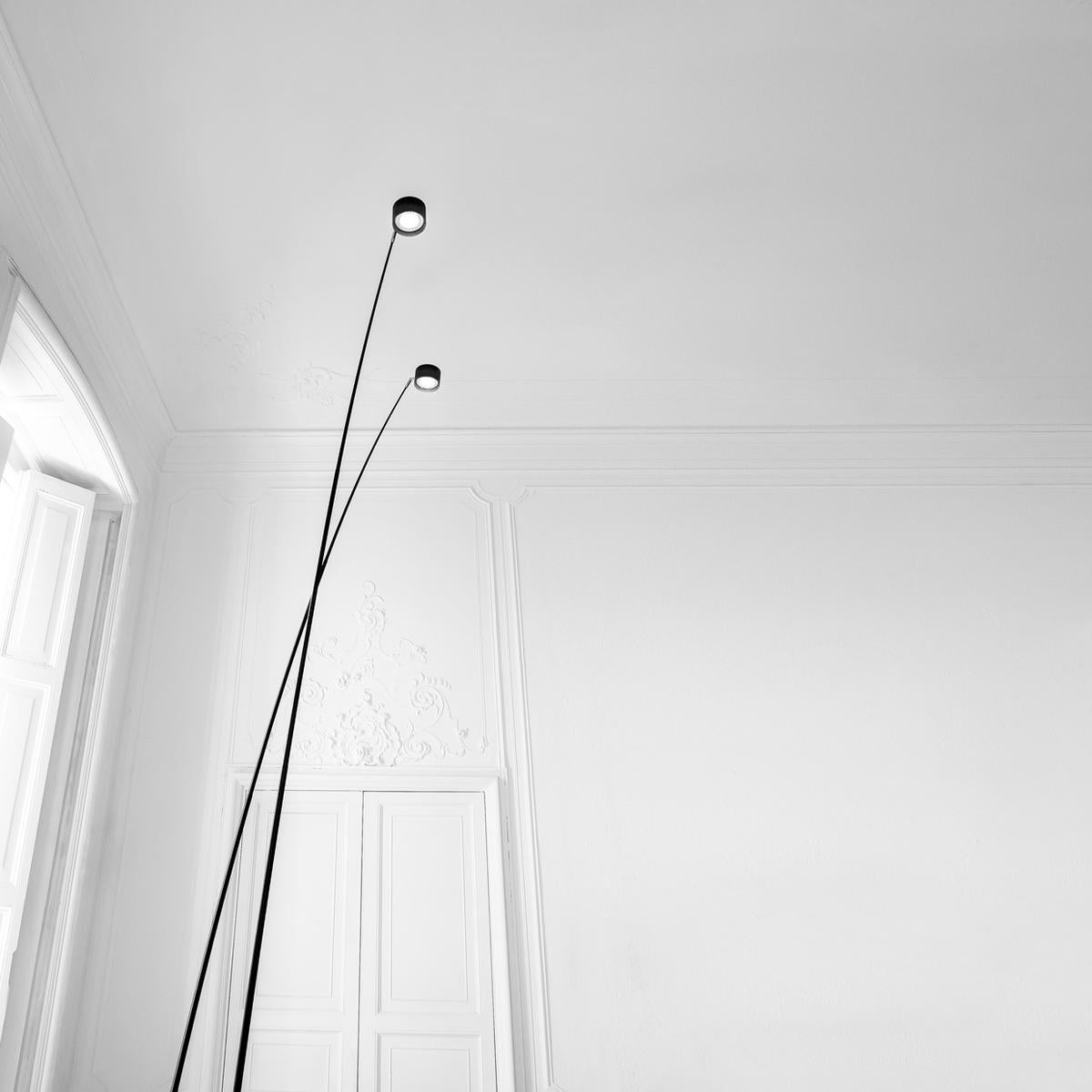 Courtesy of Davide Groppi Lighting
SAMPEI FLOOR LAMP BY DAVIDE GROPPI LIGHTING
"Davide Groppi is a fantastic Italian lighting designer, known for cutting-edge light fixtures. I love the Sampei LED light—designed for outdoor use—which provides great lighting as well as a sophisticated look."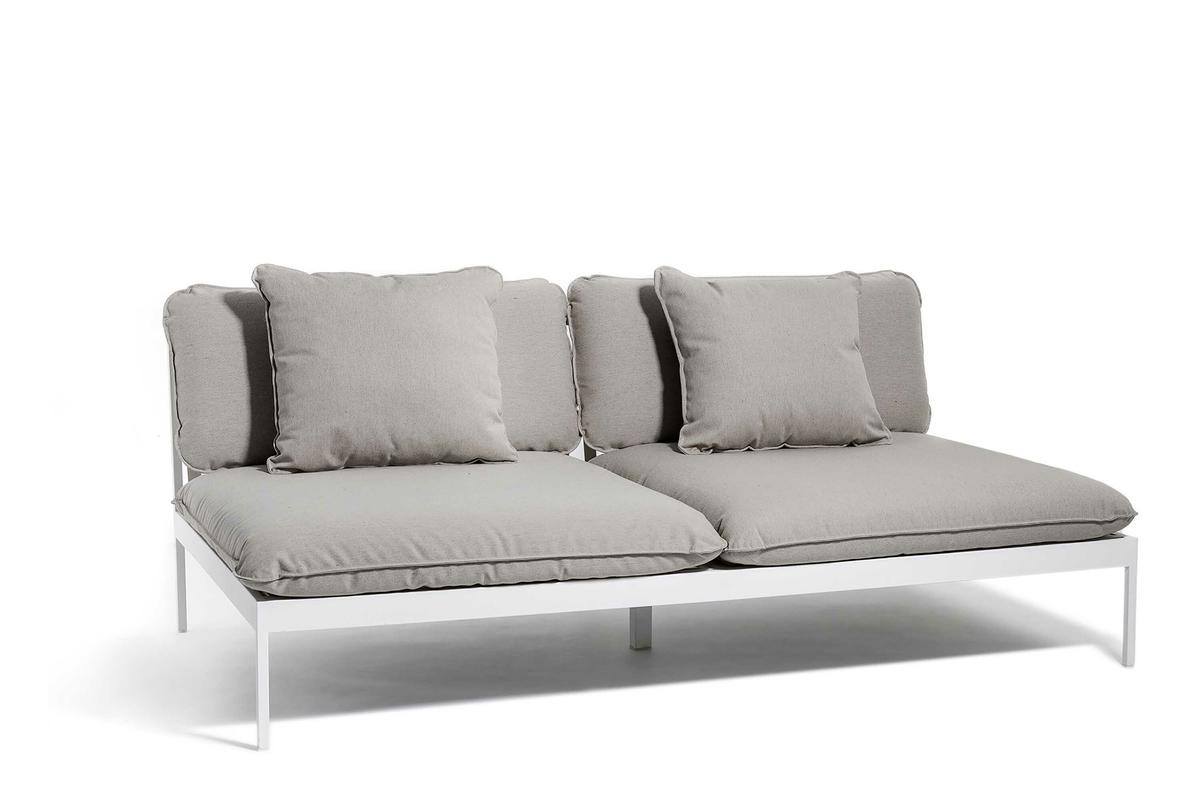 Courtesy of Skargaarden
BÖNAN LOUNGE SOFA BY SKARGAARDEN
"The Bönan lounge set is composed of modular pieces that provide many options for configuring the seating area. The thinness of the frame paired with the cushions create a feeling of lightness and coziness. It fits great into the new trend of creating complete outdoor living spaces."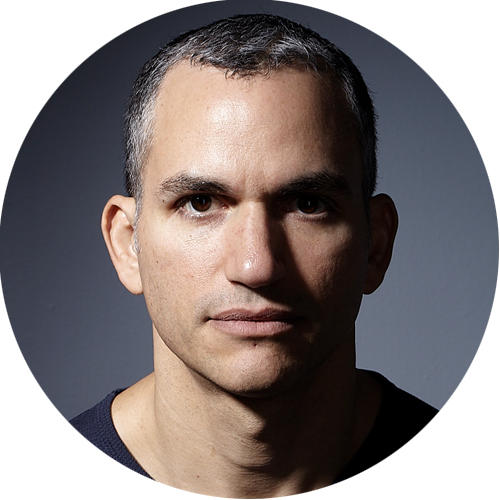 Courtesy of Sergio Mercado
Sergio Mercado
Mercado strives to forge spaces that are curated, artistic and filled with personal touches. Beloved for his nuanced approach to sumptuous fabrics and tactile materials, the New York–based designer crafts well-balanced interiors that feel both elevated and liveable.
Courtesy of Perennials
ON THE LAMB FABRIC IN NEWSPRINT BY PERENNIALS
"This fabric was selected due to its texture and durability. Outdoor furnishings tend to have sleek lines, so I like pairing highly textured and soft fabrics for juxtaposition."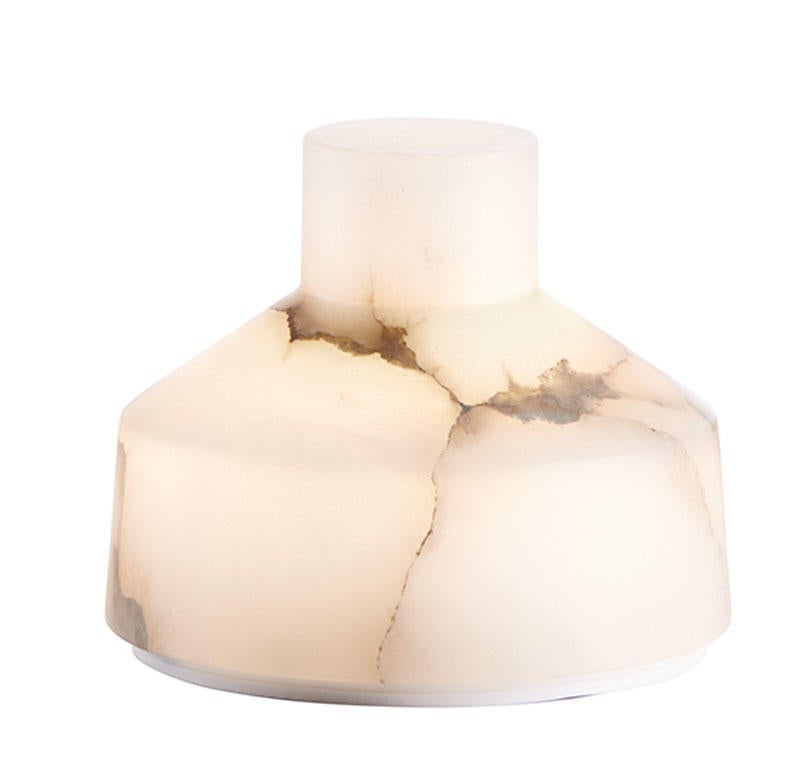 Courtesy of Lightology
ALABAST INDOOR/OUTDOOR TABLE LAMP BY CARPYEN AT LIGHTOLOGY
"A big plus to these already-beautiful lights is that they are cordless and can simply be placed anywhere you choose that works for your home."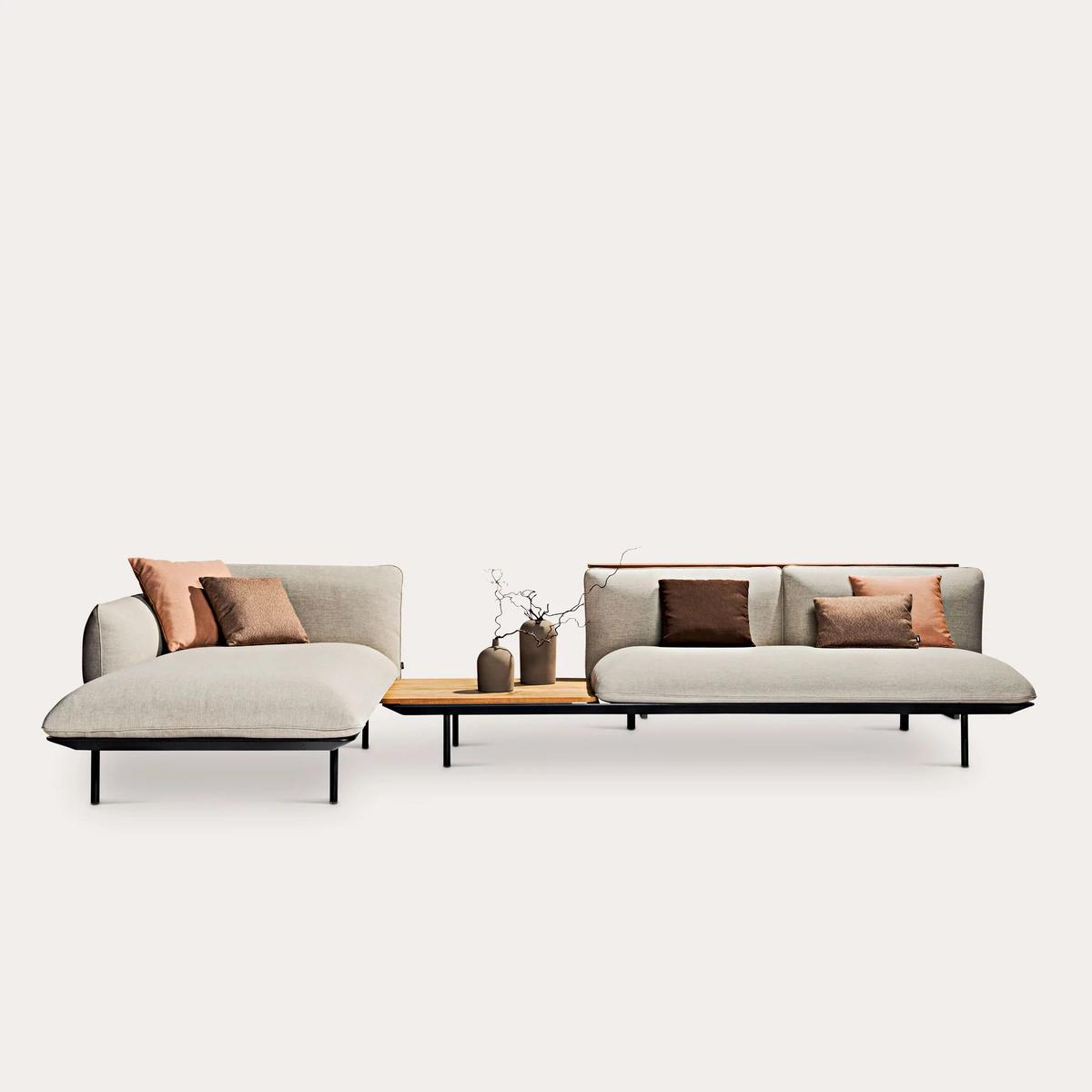 Courtesy of Avenue Road
SENJA SOFA BY AVENUE ROAD
"This sofa just arrived on the floor of the
Avenue Road
showroom. I found it to be extremely comfortable, which made me excited to specify it. Due to its design, it can easily be installed back to back to create multiple seating groups.
Homepage photo: An outdoor space designed by Natasha Baradaran Interior Design | Roger Davies