Forget the SPF, summer's hottest openings will keep you shopping indoors.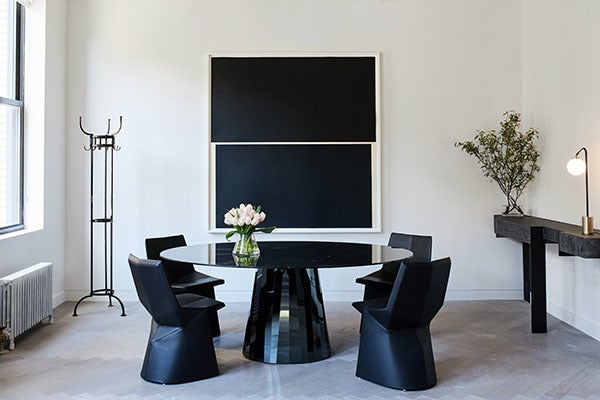 california
Martyn Lawrence Bullard opened his first namesake shop, located below his office in West Hollywood. The space showcases his licensed collections of fabric and wallpapers from Schumacher, porcelain from Haviland Limoges, as well as exclusively represented lines like textiles by Palm Springs fashion designer Candice Held. (8550 Melrose Ave., West Hollywood)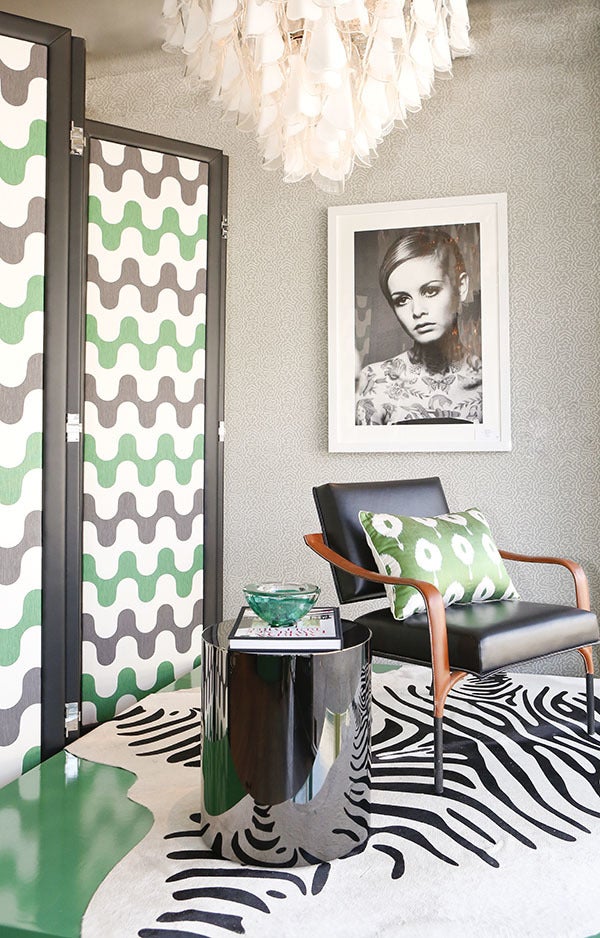 The brainchild of consultant Sean Yashar of The Culture Creative and interior designer Oliver M. Furth, Furth Yashar & serves as a home for "designers, artists and makers who elude categorization," according to the founders. The unique roving gallery invites collaborators to fill in the blank after the ampersand to complete the name on the space's figurative shingle. (various locations, California)
Melanie Mount and Kelly Bedford Willrich, friends and former Pottery Barn VPs, have opened a teeny-tiny (150-square-foot) decor- and pillow-packed space, the Cushion Shop, which offers custom upholstered furnishings made on-site through Well Made Home. (Marin Country Mart, 2257K Larkspur Landing Circle, Larkspur, California)
EAST COAST
One Kings Lane opened its first shop, a seasonal store in Southampton, offering in-house design services through The Studio at One Kings Lane, products and even in-store entertainment. The shop is open through Labor Day in the historic former Rogers Memorial Library. (11 Jobs Ln., Southampton)
Avenue Road's by-appointment conceptual design space, Avenue Road 8A, opened above its current showroom in New York City's Flower District. The space was curated by founder Stephan Weishaupt and includes exclusive lines by Christophe Delcourt, Van Rossum, Kvadrat/Raf Simons and Apure by Porsche Design Studio, as well as collections by Yabu Pushelberg and Sebastian Herkner. (145 W. 28th St., 8th Floor, New York)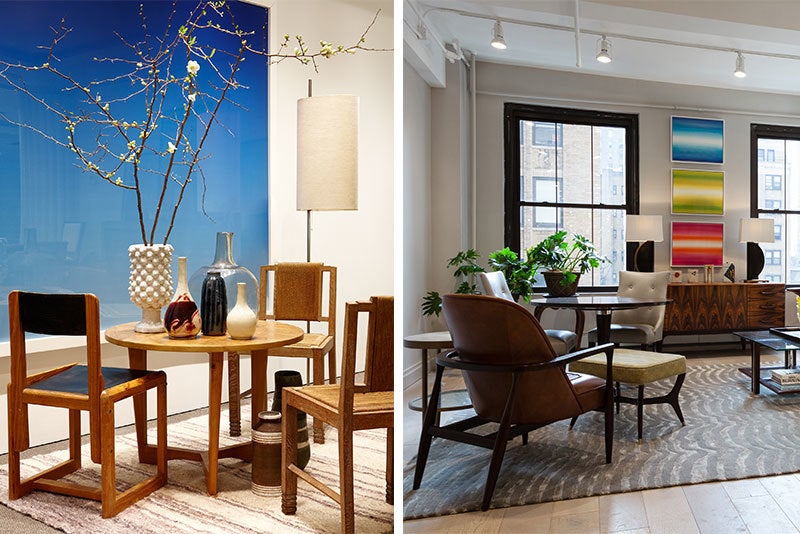 The New York Design Center has become a magnet for cutting-edge showrooms, with innovators like FAIR and Lepere, and new additions like Butterfield Cafe on the 16th floor. Timothy Brown Studio, which opened in May, showcases French, Italian and American vintage furniture, lighting and accessories in a new 400-square-foot space (Suite 1610). Guy Regal, longtime art and antiques collector, has also opened his first showroom, Guy Regal Decorative & Fine Art (Suite 425). In collaboration with designer Robin Baron, Theodore Alexander renovated and expanded its 6,000-square-foot space, which features curated vignettes of designer collections by Michael Berman and Jamie Drake (Suite 515). Woven also opened its New York flagship there last month; designed by Lynch Eisinger Design, the space is focused on collaborating with customers to source vintage, antique and custom rugs from their contemporary Studio Woven Series (Suite 805). Garrison-based Munder-Skiles Garden Furniture opened its outdoor furniture space there just in time for summer (Suite 436). (NYDC, 200 Lexington Ave., New York)
SALON Design + Gallery, a new by-appointment trade showroom, opened in NYC last month as a resource for designers and architects. The gallery is showcasing designs from 42nd Street Design, Nancy Price Interiors, Wesley Hall, Nourison Rugs, and Amalia Home Collection, among other brands. (330 W. 38th St., Loft 507, New York)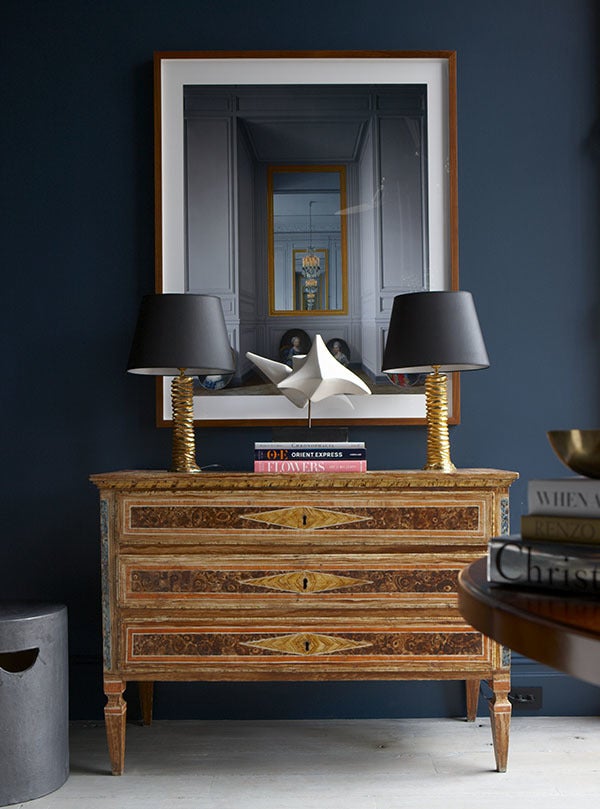 Interior designer Robert Passal and partner Kim Alessi's new showroom and workspace, Putnam & Mason, offers contemporary and antique home furnishings for both trade and consumer clients. Designed to feel like a luxury home, the atelier features a kitchen collaboration with Greenwich-based Wheelock Kitchens, and represents brands such as Loro Piana, Holland & Sherry, Kravet and Baker. (34 E. Putnam Ave., Greenwich, Connecticut)
Home on Cameron, founded by Susan Nelson and Todd Martz, features the pair's curated finds, along with design services. (315 Cameron St., Alexandria, Virginia)
MIDWEST
Moore & Giles is making the Merchandise Mart in Chicago home for its first-ever interiors showroom (Suite 1424-A). Zoffany will also open at the Mart late this summer, gathering all the brands in the U.K. company's portfolio (Zoffany, Morris & Co, Harlequin, Sanderson, Scion and Anthology) under the name Style Library (Suite 6-117A). (222 W. Merchandise Mart Plaza, Chicago)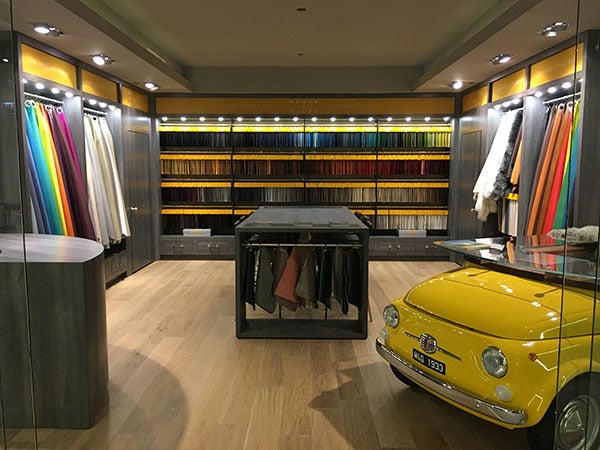 Designer Michael Vanderbyl collaborated with JANUS et Cie on the brand's Dallas flagship expansion. The new location, now with double the floor space, features a new installation that showcases a wide range of options from the brand's indoor and outdoor furniture lines, as well as a fabric wall. (1700 Oak Lawn Ave., Dallas)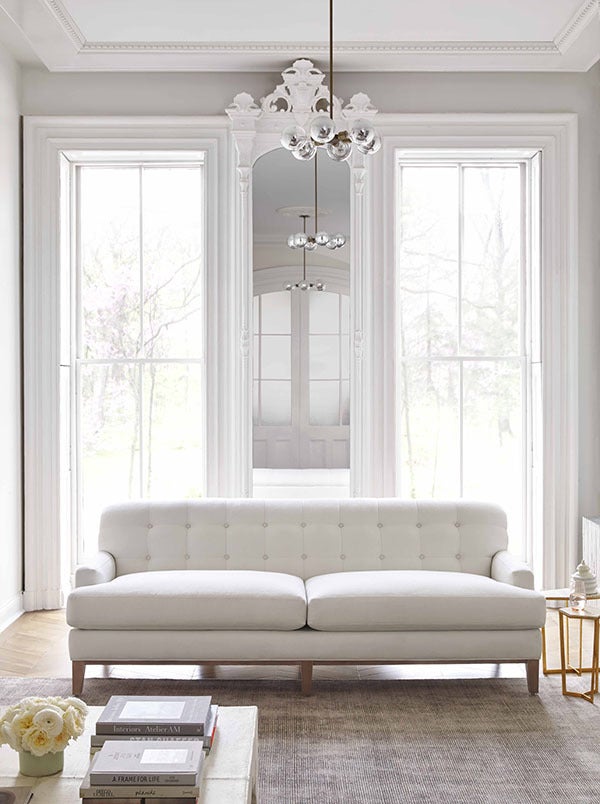 Online
Nidhi Kapur founded the newly launched Maiden Home in response to her own decorating woes. The start-up provides the kind of handcrafted, North Carolina–made custom sofas and chairs that Kapur couldn't find in her price range on the market. The pieces are delivered directly to clients within six weeks. 
ATGStores.com relaunched as The Mine, with new features aimed at giving customers more product and design knowledge. There is a new personal concierge team which offers one-on-one shopping and ordering services, as well as in-home installation and assembly assistance. 
Francine Gardner has erected an e-commerce site for Intérieurs, after 20 years running the iconic furniture shop's brick-and-mortar locale in New York.