How Chasing Paper is changing the wallcoverings game, one patterned panel at a time.
You could say that siblings Elizabeth and Mike Rees were born to be printmakers. Growing up in Milwaukee, their grandfather owned Kubin-Nicholson, a grand-format printing company that their father and uncle eventually inherited. Mike spent high school summers working at the company's production facility, getting a firsthand glimpse at the possibilities of commercial printing, as well as the ins and outs of the business. "At the time, they were selling mostly large-scale advertisements, including billboards and bus wraps," he recalls, "but I learned a lot about the capabilities of printers."
Elizabeth, on the other hand, wasn't nearly as interested in the family business. She studied journalism in college, and was in Paris working toward a master's degree in global communications when she was offered a full-time position at the company's New York headquarters. "It took awhile to agree to it," she explains. "Moving to New York was a big selling point for me."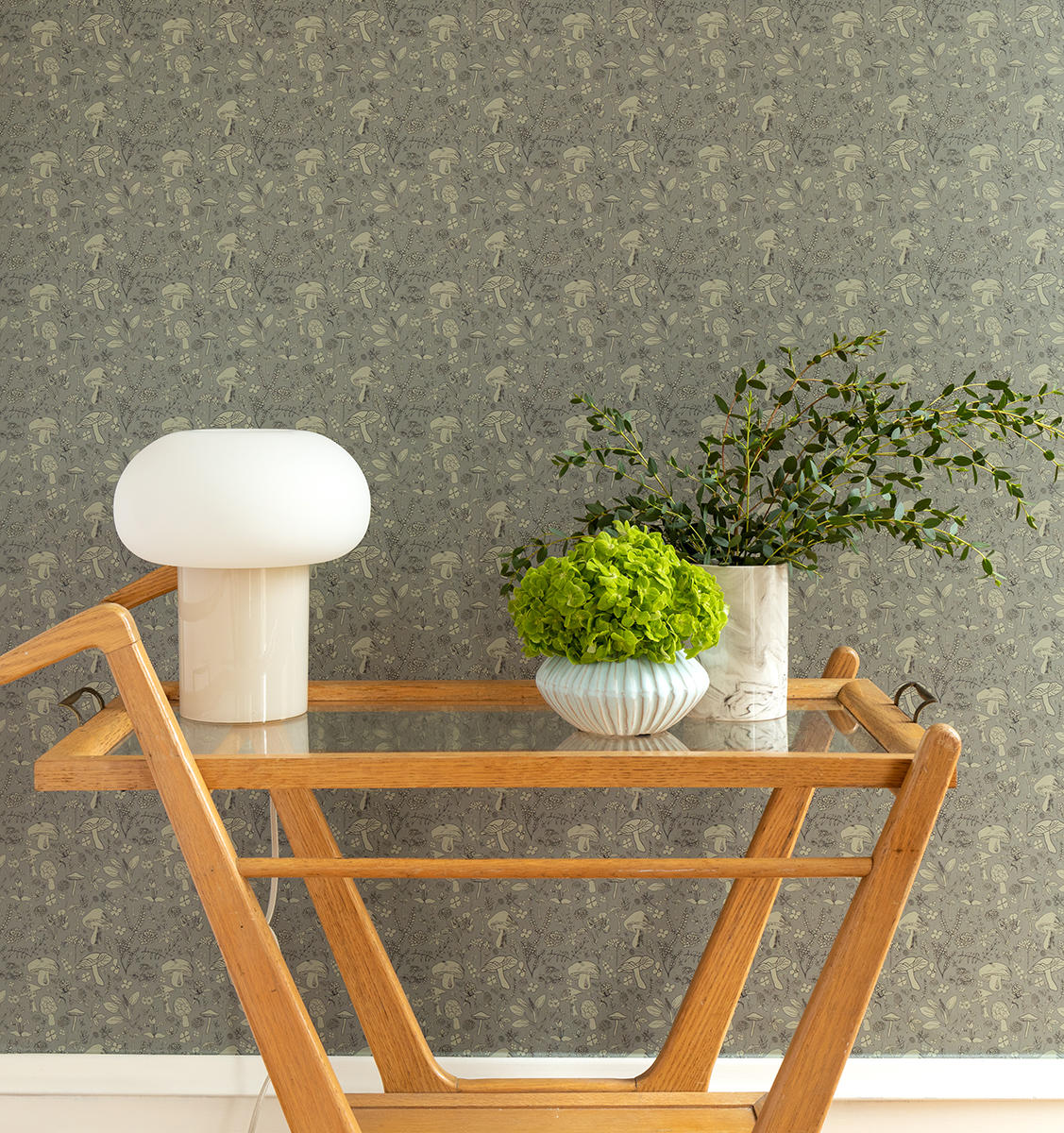 It was that move—and, more specifically, living in a rental apartment—that would change the trajectory of her career. "I wanted to wallpaper my own apartment, but couldn't because I'd lose my security deposit," says Elizabeth. At the same time, she was looking for a practical but temporary solution for wallpapering a friend's office. An idea began to take shape: "Mike and I began brainstorming ways we could make peel-and-stick wallpaper using the company's digital printers."
Elizabeth decided to print a test run of peel-and-stick panels in a stripe pattern she designed herself. After she installed them in her West Village apartment, the removable wallpaper caught the attention of Grace Bonney at Design Sponge, and the resulting press mention quickly evolved into a soft launch for a burgeoning business. "Suddenly, we were getting requests for orders," says Elizabeth. "It was thrilling and terrifying."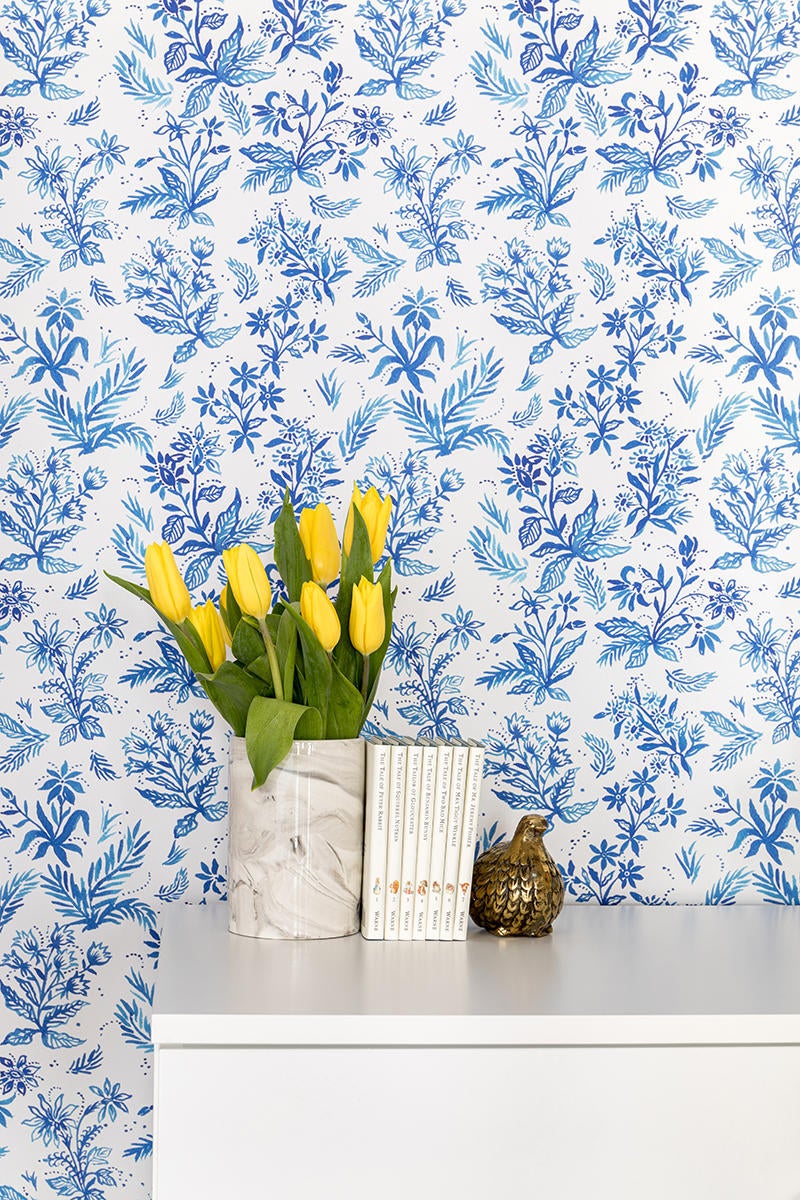 In 2012, the siblings pitched their dad the idea of launching a peel-and-stick wallpaper company, and Chasing Paper was born. For their first collection, they tapped illustrator Allison Beilke to design a small handful of patterns that they printed on 2-by-4-foot self-adhesive fabric wallpaper panels, which they sold online starting at $20 per sheet. What began as a small startup division of the family company has since ballooned into a multimillion-dollar business—not to mention a flat-out game changer for the wallcovering industry. Today, Chasing Paper offers more than 200 wallpaper designs, most of which are available in multiple colorways, as well as removable vinyl floor tiles.
Chasing Paper is hardly the first company to sell stick-on wallpaper, but the Rees siblings certainly made it cooler—and in order to differentiate their brand from the competition, the duo took strategic steps to attract a wide audience. For starters, instead of the typical (and often unsightly) renderings most wallpaper brands use to promote their products, Chasing Paper actually installs, styles and professionally photographs all of its offerings for more relatable and social media–friendly imagery. "It helps give consumers a sense of what it will really look like," says Elizabeth. Another upside: "Editors love it, too."
Chasing Paper was also an early adopter of collaborations, releasing anywhere from four to six a year with designers such as Ariel Okin, Shadé Akanbi and Max Humphrey. "We knew designer collaborations were the way to go long before they became the norm," says Elizabeth. "Up-and-coming designers usually have a devoted following, so it was a great way to get more eyeballs while putting forth a distinct point of view."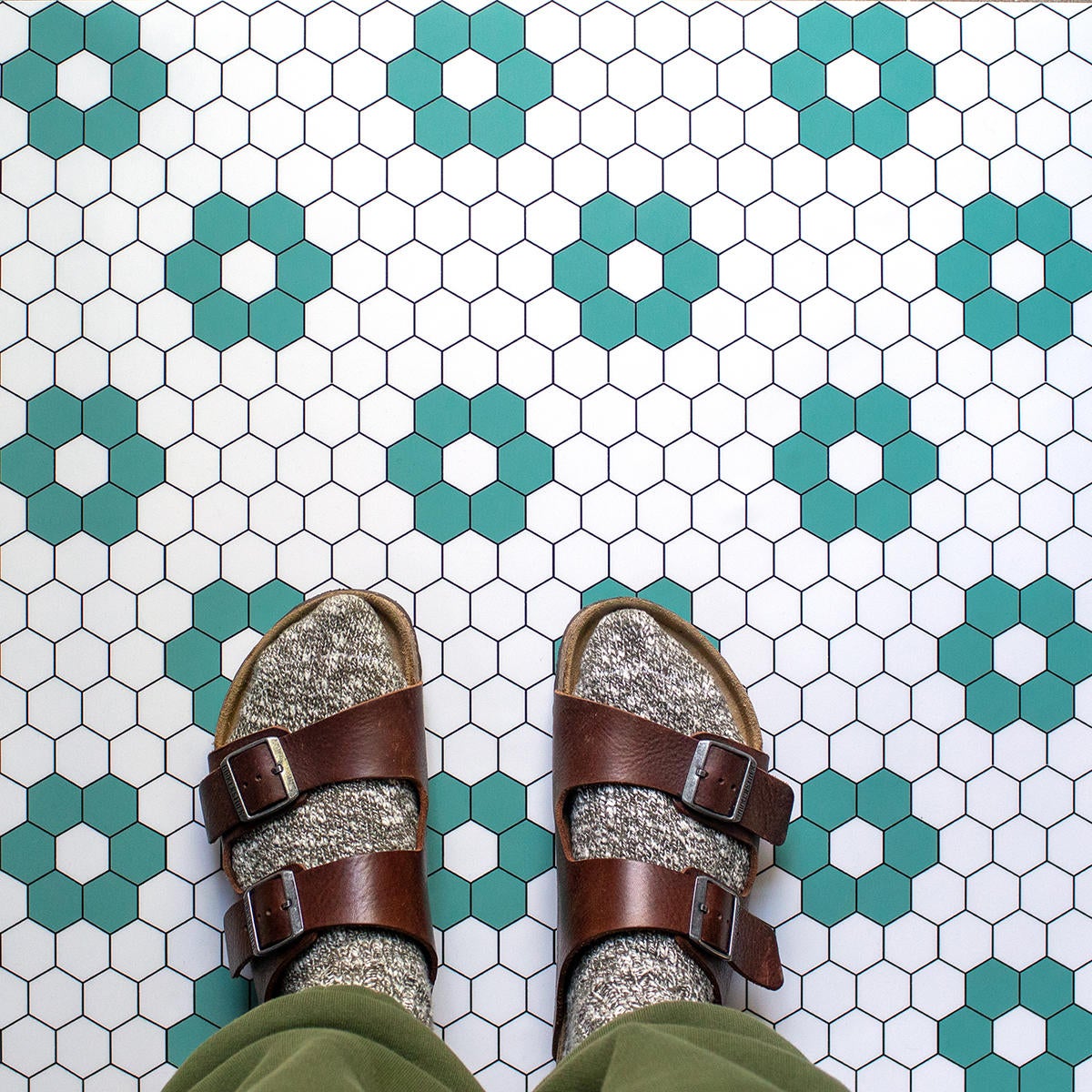 The brand has now expanded its offerings to include all of its designs in traditional wallpaper stock but in the same style of pre-measured panels—2-by-8 feet and 2-by-12 feet—offered in its peel-and-stick products. "Wallpaper is typically sold in rolls, which can be intimidating and hard to measure," says Mike. "Selling it in panels makes it more approachable and easier to install." Selling the patterns in panels also saves a lot of paper, especially when employed in large quantities—according to the company, using its pre-measured panels can reduce waste by up to 20 percent in commercial projects by eliminating the need for overage.
For its latest collaboration, which launches in April, Chasing Paper called on Brooklyn, New York–based illustrator Jacqueline Schmidt to design seven dreamy floral patterns in 13 earthy colorways. "When stuck inside during the pandemic, I think people realized just how much wallpaper can perk up a space," says Elizabeth. "We are grateful and honored to be able to bring little moments of joy into people's homes."
Homepage image: Big Gingham by Max Humphrey | Anna Spaller