Let the glittering spectacle of freshly fallen snow give new meaning to bringing the outdoors in.
When the cold weather hits, nothing makes a client happier than retreating to a cozy, inviting home. No surprise then that some of the season's most sought-after styles are outfitted with light-reflecting surfaces and sparkling metallic finishes to help combat the wintertime blues. Of course, few finishes provide more shimmer than mirrored ones. "Mirrors are one of my go-to tools of design," says Charlotte, North Carolina–based designer Gray Walker. "Mirrored surfaces work in any space, from a kitchen backslpash to a powder room."
Along with supplying plenty of luster and sheen, mirrored furniture and decor accents can also create the illusion of a larger space. "Mirrors provide as much function as they do beauty," says Houston designer Dennis Brackeen. "I especially like to use them in rooms that feel cramped or deficient in natural light because, unlike solid, nonreflective surfaces, they bounce light around a room and open up the space." For this reason, both Brackeen and Walker often rely on mirrored surfaces to visually expand narrow entry rooms or hallways. "Mirrored wall tiles in particular can act as 'windows' in a tight space," says Walker. "I like to use mirrored elements—especially with rosette spacers at the corners—to create an architectural element that helps define a wall or niche."
When mirrored walls won't do the trick, Brackeen recommends employing mirrored furniture in spaces lacking in square footage—and leading up to larger rooms—including foyers or vestibules. "You don't want to fill these areas with furnishings that will visually stop someone upon entering," he explains. "I prefer to layer these spaces with mirrored pieces, such as a deco period chest, a Venetian wall mirror and reflective lamp shades, to bring in light and create a glamorous mood."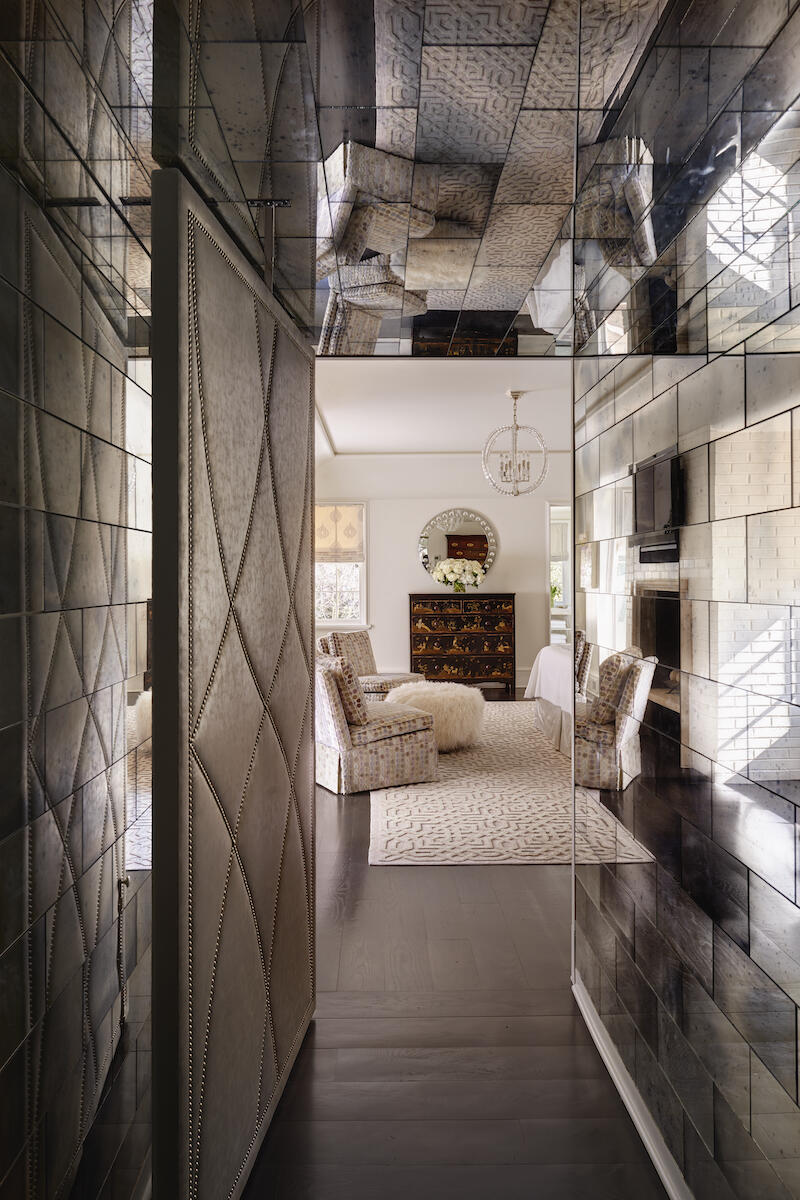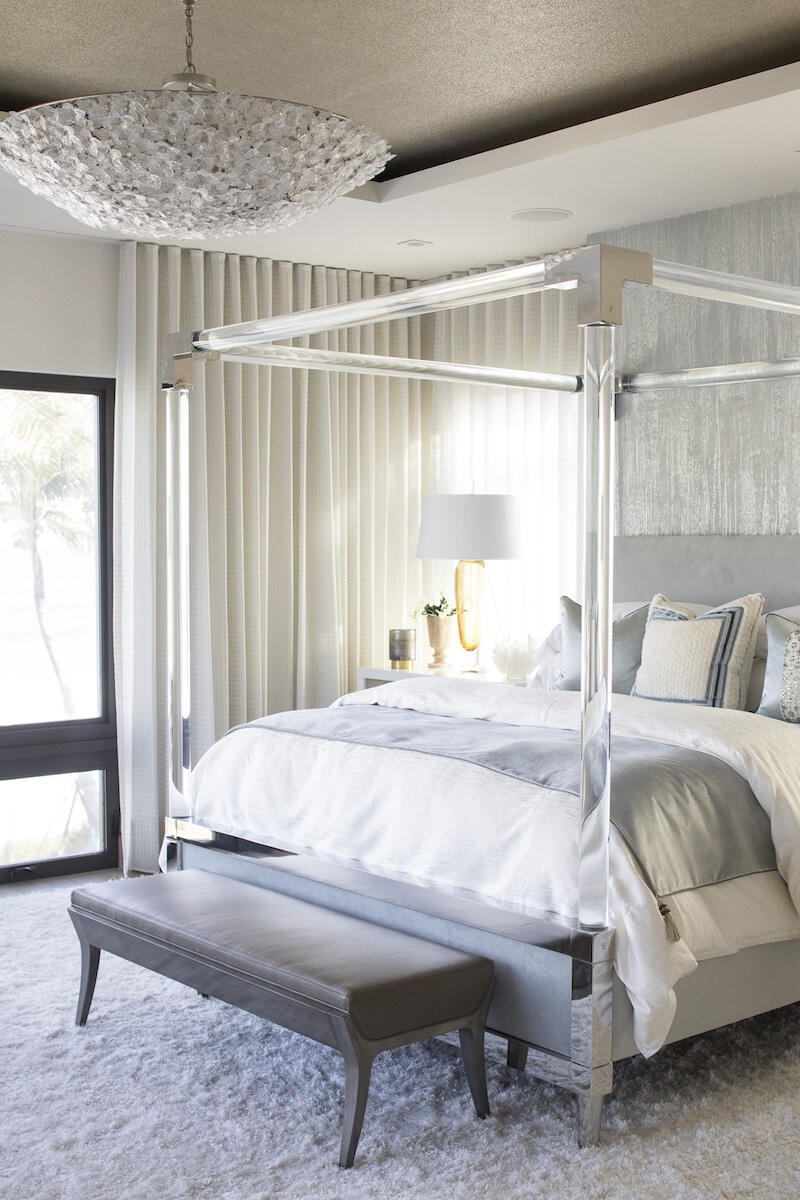 However, before filling a petite room with mirrored designs, Brackeen says it's imperative to consider what, exactly, will be reflected in the surface. "Be careful not to use mirrors in spaces with an overabundance of natural light and windows," he says. "If a room is already flooded with light, mirrors can wind up making the space feel stark and hollow."
If your client is not a fan of mirrored finishes, no problem. Silver metallic decor accents offer a similarly shimmering appearance but without the reflection. "They subtly bring light and interest to a room without overpowering a palette," says Shannon Callahan, director of design at Marc-Michaels Interior Design in Boca Raton, Florida. "Silver finishes can be dramatic in the morning sun, or calm and subtle with the glow of a lamp in the evening."
---
» Related reading: 21 pieces to bring winter whimsy indoors all year long
---
Wallcoverings with silver details, in particular, can make a big impact in a small space—and can be installed in spaces where mirrors might normally be taboo. "I often use them on ceilings for that unexpected wow factor," says Walker. When decorating with silver wallpapers and tiles, Canadian designer Anne Hepfer recommends incorporating gradient shades to create a softer, more subdued look. "Layering in lighter-hued materials such as marble countertops and floors with light gray veining help ground the eye while providing a bit of contrast," she says.
For a maximalist scheme, Callahan suggests a simple formula for offsetting shinier surfaces: "For every piece that is reflective, have another with a matte finish nearby," she advises. "For example, pair mirrored or silver-leafed nightstands with matte white lamps or an acrylic-legged bench at the end of your bed with a plush matte fabric."
When the goal is subtle shimmer, Hepfer's strategy is to drum up some drama while enhancing the space's other features. "Metallic and mirrored elements should act as a backdrop for a design," she says. "They're fresh enough to feel young but elegant enough to evolve over time."
Homepage image: A primary bedroom vignette by Dennis Brackeen features an 18th-century Venetian mirror on a gray-veined marble fireplace surround | Courtesy of Pär Bengtsson