With an eye toward expansion and longevity, successful companies and respected design firms alike have implemented major changes to ensure a solid future. We delve into the thinking behind some of the industry's headline-making deals.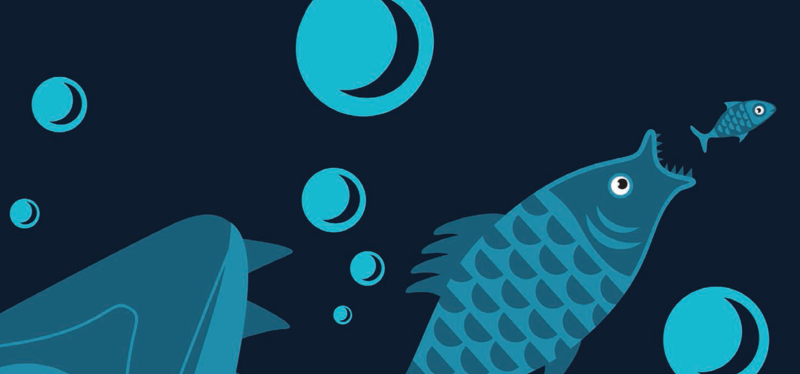 Climate change is a term that could easily be applied to the home furnishings market. The yo-yoing of the economy. The industry's shift to a much more open, accessible model. Businesses growing quickly—or shrinking unexpectedly. And principals getting older. Keeping pace with these shifts can require some pretty fancy footwork, and as most design industry executives know, there is no clear roadmap for weathering the storm. Sell to investors, raise capital, hold tight for one more year—the design business is subject to the same ups and downs as any other sector, but in a tight-knit industry replete with legacy companies and family-run outfits, what happens when Wall Street gets in the mix? We ask those in the trenches who have made the journey—or passed entirely—to find out.
Growth Spurt "I have three deals on my desk right now and, I hope, two of them are going to close," said a New York lawyer close to the design industry. The deals he is referring to are acquisitions rather than capital-raising. The latter can be a strategic move, but only under certain circumstances. "If it's simply that you want to pay your rent for another two years but don't anticipate sales getting any better, why beat your head against the wall," he said. "Will throwing money at it do something? If it won't, don't." Reasons capital would make sense, he said, include using it to build better internal systems, a more efficient distribution network, etc.
When Christiane Lemieux's company, Dwell Studio, achieved a certain size, she found herself at a crossroads. "I had two choices as an entrepreneur: either to raise a lot of money, or to put the business into a place where it could thrive without outside capital. Raising a lot of money, spending it well—and not losing it—is a very tricky thing." The entrepreneurial landscape was littered with those who had raised plenty of capital only to lose it.

"It's hard to explain the value of your company to someone if they don't understand why interior design matters."
Lemieux also knew that if she had raised that kind of cash, she was going to be tied in, possibly for many years, and constantly sweating it out. Faced with a rapidly changing industry where preferences are mercurial, switching as each new social media platform emerges, she wasn't sure that her existing business model could go the distance. "It's about really understanding e-commerce, back-end logistics, that type of supply chain, being able to drop-ship to consumers." Had she raised capital, she would have spent the money building that back end—shipping, logistics, white-glove delivery, packing centers, etc. "And you have to have an appetite for that. At that point, it's more about ops than about creative vision—and I am the last girl that you want to run ops—it's just not what I'm passionate about."
So she approached Wayfair because it has "the best back end in the business." She chose to deal with the financial firm Financo because, according to her, they're specialists in the sector and have the right relationships. Financo was presenting Wayfair with top-tier deals, a practice that is not uncommon. "Generally speaking, a good investment banker with a deal pipeline will have high-level contacts with everyone in the industry and bring the right people together," said Lemieux. They should also be experts in structuring the best deal possible for their clients. This is where their real value lies."
Acquiring DwellStudio in 2013 strengthened Wayfair's position in home retail. Lemieux collection of chic but approachable home furnishings—not to mention her personal brand—made her a sensation, something the online retail titan could harness. "DwellStudio is a well-known, popular lifestyle brand, and its core competencies in original design and product development shine throughout the Wayfair business model today," said Meredith Mahoney, vice president of Lifestyle Brands at Wayfair. "A pivotal integration of the merger includes adding DwellStudio's world-class team of designers, who continue to create and produce beautiful products."
Proof that a sale of this magnitude doesn't mean a permanent split: While Lemieux eventually left to pursue new projects, she is currently working with Wayfair on other endeavors, including Cloth & Company, her newly formed fast furniture venture with a heavy reliance on cutting-edge technology.
Search Party In 2014, John Edelman, the CEO of Design Within Reach, and his business partner, John McPhee, DWR's COO, were looking for a buyer. They hired an investment bank (also Financo) and vetted many options before deciding on Herman Miller. "It's our responsibility to our shareholders to run a full process, rather than go to one buyer," said Edelman. "You have to go through the due diligence to establish the right price."
Edelman was also looking for someone who appreciated the talent already in place at his company. "I think in most mergers in our industry that's overlooked. It certainly was not in this one, but I think if you look at many of them, they're buying a product line or a brand name and almost within a few years having to start from scratch because they've lost the founders or they've lost the creative side."
The two companies had been linked for many years: DWR was, in fact, Herman Miller's largest retailer, while Herman Miller was DWR's largest vendor, so the relationship made sense. "Both the personal and business relationships were long ones," said Ben Watson, executive creative director for Herman Miller. "With Design Within Reach coming to our family, we were looking for a team of people with a dedicated consumer focus," Watson said.
As a retailer, DWR had spent a great deal of time understanding its customers—not only how they lived and what they might need in their homes, but how they interacted with brands both physically and virtually. That knowledge had real value for Herman Miller, primarily a B2B company for many decades.
Edelman didn't see raising capital as an option, calling the process "brutal." "What Herman Miller did was to solidify the future of Design Within Reach. "We're going to be around forever now as long as we're relatively intelli- gent. It gives this kind of security that, I think, everybody in the company appreciated." Rather than being beaten every quarter and going through that never-ending treadmill, we can actually build something beautiful," he said.
Edelman also believes what DWR brought to the table was a business that operates at a different speed, with shorter product development cycles.
Edelman and McPhee are staying on for an open-ended amount of time. In fact, the entire Design Within Reach team came on board in the transition. "There were no departures. That team has continued to grow, especially this year," said Watson.

Ever prescient, Knoll CEO Andrew Cogan, at the time of the announcement, estimated that the global market for luxury home furnishings and coverings would exceed the market for contract furnishings.
Opportunity Knocks Andrea Favaretto Rubelli, CEO of Italian fabric house Rubelli, said the company wasn't in the market for a brand when they acquired Donghia in 2005, of which he is CEO."We had acquired other companies over the years but we were not specifically looking for one in the States. It came to us." At the time, the Angelo Donghia Foundation, a separate entity, owned the established trade brand. The chairman was then Jerrold Sonet, also an attorney for Rubelli's real estate issues.
The two companies had a longstanding relationship when Sonet approached Rubelli to buy Donghia. "He knew that we were a family company with strong values and long-lasting, all things that he wanted us to continue for Donghia." There were, of course, other companies in the running, but Rubelli ultimately won out.
From Rubelli's point of view, an important factor in acquiring a company is to not allow it to lose its identity, especially when you don't have the original people who created it. "Having . . . new management, new design, etc., and keeping the identity is a difficult challenge. I worked a lot on identifying the values and the history of the brand."One of the industry's most headline-making deals was Knoll's acquisition of Holly Hunt in 2014. Two iconic entities, one moment of good timing. Ever prescient, Knoll CEO Andrew Cogan, at the time of the announcement, estimated that the global market for luxury home furnishings and coverings would exceed the market for contract furnishings.
He said the addition of Holly Hunt opened up new sources of revenue for the business, which had historically been a robust contract player with lines such as Knoll Office, KnollStudio, KnollTextiles, KnollExtra, Spinneybeck and FilzFelt. With Edelman Leather already in the Knoll stable (from a 2007 deal with the Edelman family), Holly Hunt would complement the company's "continuum of adjacencies." It was a luxury, to-the-trade brand with serious cachet and deep roots in the high-end design market.
In materials provided by Knoll, one of the company's strategies for growth is expansion into consumer and decorator channels across the globe. Given that emphasis and Cogan's belief in a "significant opportunity for further consolidation and growth as the number of affluent, design-savvy consumers expands globally," the Hunt deal was a good move. The company's Q3 report cited "49% of our profits come from outside an improving Office segment."
The Long View While larger companies such as DWR can negotiate packages in which their original executives—and physical—structure remain largely intact, smaller and leaner interior design firms might not have the luxury. A designer's eponymous firm might have to weather more radical changes.After 30-plus years in the industry, interior designer Jamie Drake found himself managing a global business that top-tier designers can now enjoy, but at the same time, he wanted more time to explore life. "I read The New York Times obituaries daily: 'John Smith died at 98. He devoted his life to his family and his company, and he was in the office up to two weeks before he died,' and I thought, 'That doesn't sound like a dream obituary to me.'"

"We're going to be around forever now as long as we're relatively intelligent. It gives this kind of security that, I think, everybody in the company appreciated."
He decided that having a business partner would be the best route to make sure the expanding workflow could be managed going forward. Drake approached Caleb Anderson, a former employee, with the idea in 2015. "I wanted to make sure that sometime I would be able to explore more life in the world, at the same time, ensuring that our clients, some who we've had as long as 30 years, continued to get great service and expertise," he said. Now he doesn't have to be everywhere and fly from one meeting to the next, but the firm doesn't have to turn away clients, either.
"Of course, ensuring financial stability and growth potential was a key point in my choosing Caleb to partner with. Having had experience working for several firms, as well as his own business for a few years, Caleb understands what creates success beyond great design." The deal was done without bankers or financing, but handled with both parties' attorneys, and it took some time. An outside attorney was also consulted, as well as Drake's accountant.
Another player in the services business who spoke anonymously, who runs a multi-generational company with no heir apparent, is currently looking to bring on a partner with an eye towards an eventual acquisition. Her approach is to network with people who know and understand her and her business, who can put her together with the up-and-comers in the industry.
She preferred this route, rather than being bought by a larger company or seeking capital. "I think the business would be more successful being independent. It's a niche business and hard to be absorbed into another brand." She is looking to arrange a deal within the next three years. "It's hard to explain the value of your company to someone if they don't understand why interior design matters."
Of course, some people choose to never sell or raise capital. When her father passed away in 1998, for instance, Alexa Hampton didn't have the chance to discuss the future with him, i.e., whether the business would continue. "I'm sure he thought it wouldn't," she said. "I imagine he thought that there was no way on God's green earth that we could make it. But my mother and I agreed I should try to keep it going. And that's what we did."Hampton attributes her success to being scrappy, creative, well-trained—and terrified at all times. But she never thought about selling the name to another company, except for about a minute right at the beginning.
She was, however, approached by Albert Hadley around 1999 with two investors. They sat her down and asked if she'd consider merging. Although she said Hadley's firm is the one company she would have entertained hitching her wagon to, neither of them could ultimately figure what it would all be for. "It had a nice sound but all of the perils would have been the same." She reacted to having investors more than anything else. "I needed to figure out my stride. I needed to continue succeeding before I took on debt. That really scared me. I still don't have investors," the designer said.
Hampton believes that the design firms currently in transition who will succeed have teamwork and hard work already built into their DNA. "They're going to be the ones that figure out the template for moving forward. Instead of my example, which is weird and was more like, 'Fingers crossed. Everybody put on a life vest!'"