You don't have to run a massive corporation to embrace the benefits of corporate life. Set yourself up for success with these simple attitude adjustments.
There's a reason many a top designer has chosen a teensy three-letter word (that's CEO) to list as their de facto job title: When you start thinking of yourself as the type of dynamo who helms international corporations—à la Elon Musk, Mark Zuckerberg and Warren Buffet, themselves as much household names as the brands they helm—your stock instantly rises.
"The business side of my brain works just as hard as my creative design side, so absolutely, I identify with that title and use it in my website bio," says Georgia Zikas of her West Hartford, Connecticut–based firm. "We are an S Corp, and we run incredibly efficiently. What I do each and every day is 100 percent executive-level functioning."
For just a second, forget the prerequisites you think you need. Even in a smaller firm, transitioning to a CEO's mindset can help your business grow exponentially. "I definitely think of my firm as a corporation, but that wasn't how it started," says designer Greg Natale, whose Sydney, Australia–based company has grown to include residential and hospitality design, architecture and product design. "Within five years of opening, I realized that I didn't know a thing about running a business. I didn't let that deter me—I hired a business coach, and for two years he taught me the 'winning formula.'"
That formula, it turns out, is less about advanced mathematics and MBAs and more about state of mind. "The basic concept is to find a system that works for you, refine it, scale it and learn from it," says Natale. "That is how you run a successful business."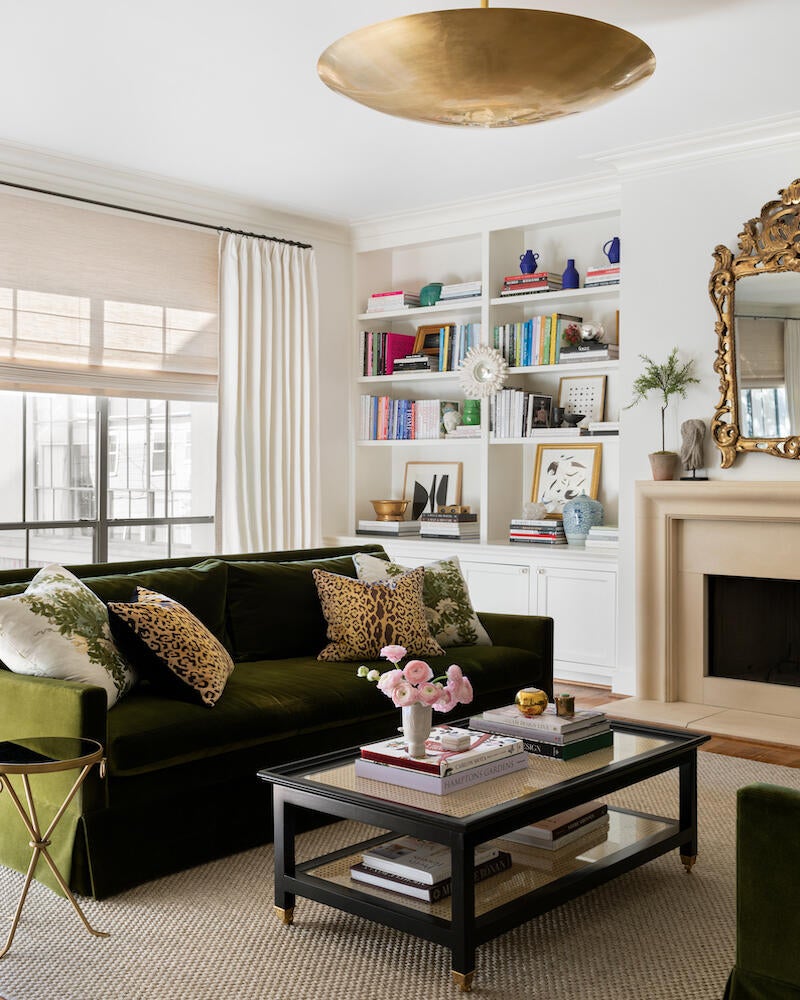 For Natale, the answer was not only the right systems but the right people to oversee them. Today, he encourages fellow designers to hire skilled managers to run a firm's administrative, financial, operational and marketing branches—and as soon as possible. "Understanding the business side of running a firm is critical," he says. "You'll need to be structured, which is hard for a creative." Putting the right team in place, and then getting out of the way and letting each person do their job, is what allowed him to position his firm for success without getting bogged down in the nuts and bolts of the business. That business coach he invested in was a boon, too, and getting one can help you balance your artistic impulses with the very real requirements of running a successful business. "Accept and embrace structure and order, because there is little possibility of growth, stability and success without a tight, well-oiled machine. It's the hardest thing I have had to balance, but it has worked—I am able to anticipate what happens at each stage."
But staffing up comes with its own changes and challenges. For Maggie Griffin, CEO of Maggie Griffin Design in Gainesville, Georgia, one of the essential parts of her role is managing all the decisions that need to be made to implement the clients' interiors. "It's impossible to do it all by yourself," she says. "A team of people who are all on the same page about delivering the stellar product our firm is known for is a necessity."
Whether you have a team of three employees or 30, clearly defining and communicating individual roles will boost the team's productivity and efficiency. Christine Gachot, co-founder and principal of New York design studio Gachot, leads 42 people—and "each person is important," she says. Because of her background working within a much larger staff in hospitality development, she wasn't scared off by the idea of a big team—and more than that, she's a huge proponent of investing early in internal HR and finance professionals. "Having somebody consistent who is a part of your team watching financial resources and watching human resources, I think that's just critical," she says. "A lot of people place the emphasis on just the design, or just the architecture, and they're not weighing the other arms of the company as being as important."
A shift in thinking illustrates the value those team members can provide, if empowered to do so: "The person who runs all of our finances is not just issuing checks," she explains. "He is forecasting for the company a year out, two years out—looking at what work we need and thinking strategically about why we take on each project and how it benefits the company." Who doesn't want that kind of advice on the regular?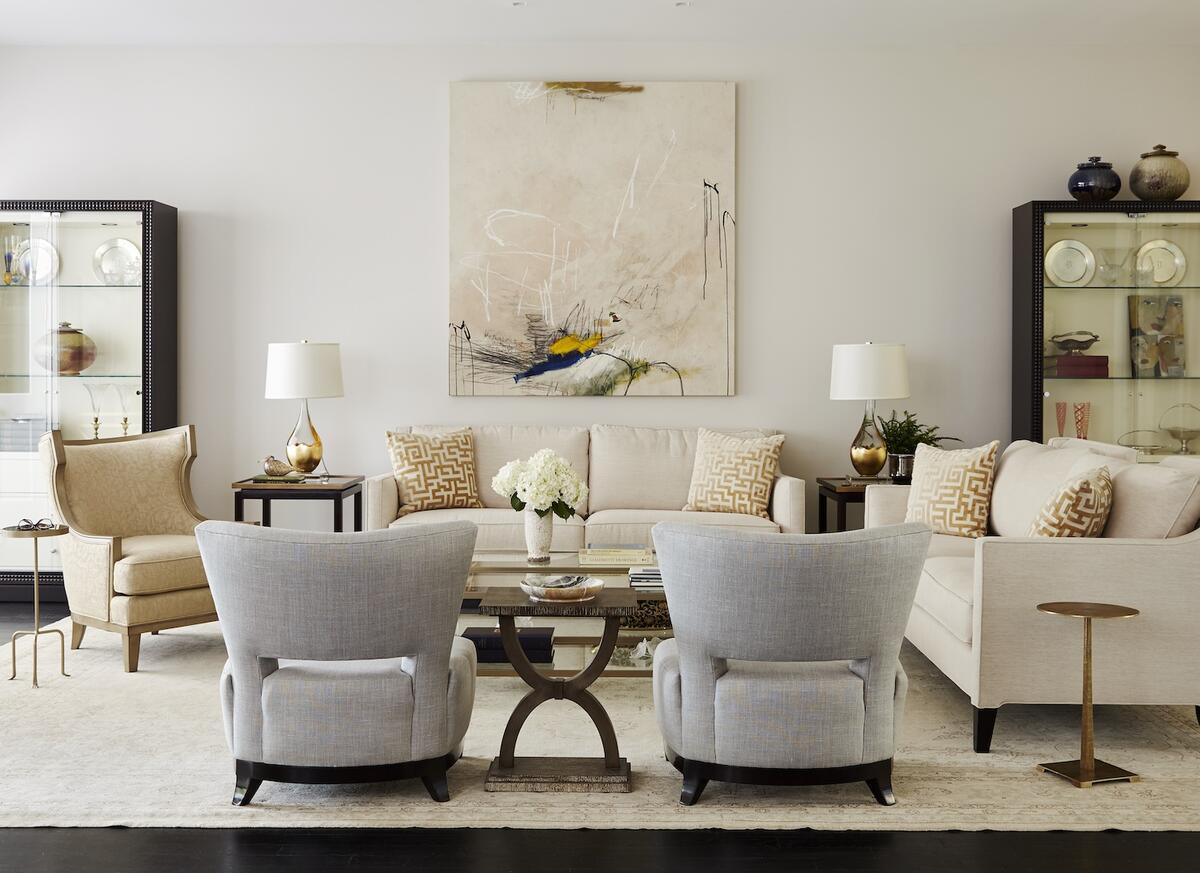 Even with a smaller staff of five, Zikas has embraced many corporate structures, from maintaining an employee handbook complete with dress code (no midriffs!) to holding regular performance reviews. "It's very team- and employee-focused on what's best for my side of the table and their side of the table," she says. And it's working: Since adjusting how she approached her role and shoring up the firm's processes and procedures in 2020, Zikas reports that her business has grown 200 percent.
Sometimes it's the smaller "corporate" things that add up to the greatest growth and employee satisfaction. In addition to benefits like a 401K and maternity leave, Zikas's company offers perks like mileage reimbursement and even things plenty of powerhouse corporations haven't thought of for their staff, like a ride safe program. "If we're out as a company and someone has had too much to drink, we pay for your Uber ride home and back to your car in the morning," she says.
If you don't have the budget (yet) for your own internal army of pencil pushers, there are still an immense array of tools at your disposal. "Quickbooks has been instrumental in helping us keep track of spending, especially when tax season rolls around," says Griffin. A free version of project-planning platform Asana helps keep Hillaire Martin, director of operations for Raleigh, North Carolina–based Design Lines Signature, on track with her goals. But an even bigger assist comes in the form of time blocking, a sanity-saving strategy reportedly used by Bill Gates. "For me it's a mindset: There's a team of four of us, and I think of myself as little mini departments," says Martin. "There are certain days or parts of the day where I'm doing accounts payable, others where I'm doing invoicing and others where it's more communications-heavy work and I'm scheduling out social media posts. I operationally compartmentalize by breaking out my time that way."
Houston designer Paloma Contreras, who has six full-time staffers on her design team as well as seven on the retail side, has found that establishing well-defined processes for managing projects (and sticking to them, she adds) has been a godsend. But one of the most CEO-like things you can do, she says, is free: "Always have your firm's core mission and values at the forefront of everything you do," she says. "That's what will define a strong culture and identity for your team. The challenges we face in the day-to-day are greater now than they've ever been, so it's especially important to remember why we're doing what we're doing and why it matters."
Gachot's number one tip for thinking like a CEO? "Hire up," she says. "I always look for people who are smarter, more creative and more talented than I am." Spoken like a true head honcho. 
Homepage image: A polished brass island makes a statement in this moody kitchen by Christine Gachot | Courtesy of Gachot