An assortment of treasures, hailing from functional modernism to midcentury Italian, will be going to the highest bidders at Wright, Sotheby's, Christie's and Doyle this fall.
Fourth-generation Viennese workshop Carl Auböck Designs will have its first solo auction in Chicago, titled The Workshop: Carl Auböck Designs 1930–1980, with Wright. Known for functional modernism, the workshop has produced more than 6,000 original designs made of brass, nickel, stainless steel, handstitched leather and horn. Some of the pieces in this auction include a drink table, a custom coatrack, a letter opener for Hermés and three log tables. October 13 at 12 p.m. Wright, 1440 W. Hubbard St., Chicago.
Decorative European Arts | New York A staple of the auction calendar, this mix of furniture, ceramics and decorative arts hails from the area's most prestigious estates and collectors. October 18 at Sotheby's, 1344 York Ave., New York, NY.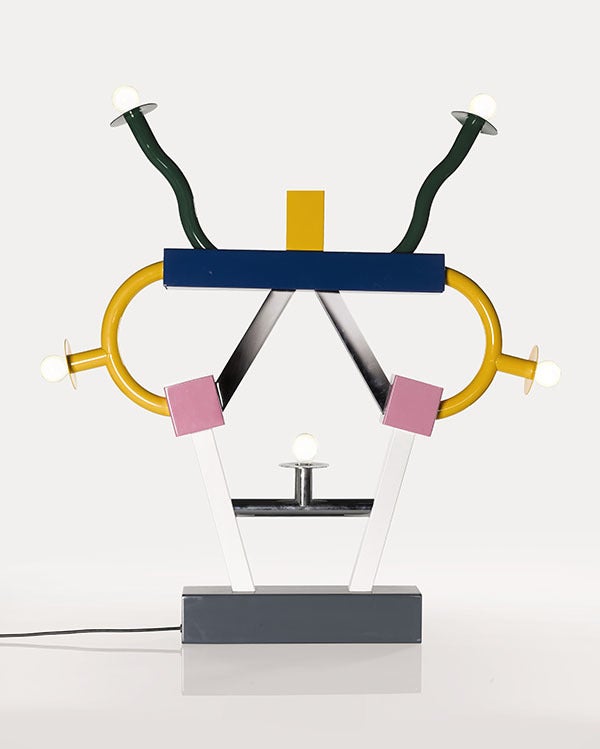 Claude Berri | Paris Film director Claude Berri's collection, which includes 80 lots of artwork from Yves Klein, Eduardo Chillida, Francis Picabia and Tatiana Trouvé, will be for sale in a single-day live auction and a 10-day online auction. October 22 at 3 p.m. Christie's, 9 Avenue Matignon, 75008 Paris.
Antiquities | New York The Ancient Art and Antiquities auction features items from private and public collections, including a first-century Roman marble torso, a sixth-century Corinthian bronze helmet and a fourth-century Greek gold olive wreath. October 25 at 10 a.m. Christie's, 20 Rockefeller Plaza, New York.
Design Threefer | London A full day of design auctions is in store at Christie's. The Historical Design sale and Design sale will encompass the best design from the 20th and 21st centuries. Headlining the Design sale is a complete interior (c. 1949) by Italian designer Carlo de Carli. The Interiors sale will be devoted to the personal collection of Peter Hone, and will include 125 lots including architectural elements, marble bustsand garden statuary. The sale also includes oak and country furniture from various collections. Interiors Auction: October 26 at 10 a.m. Christie's, 85 Old Brompton Road, London. Design Auction and Historical Design Auction:1 p.m. and 2:30 p.m., respectively. Christie's, 8 King Street,St. James's, London.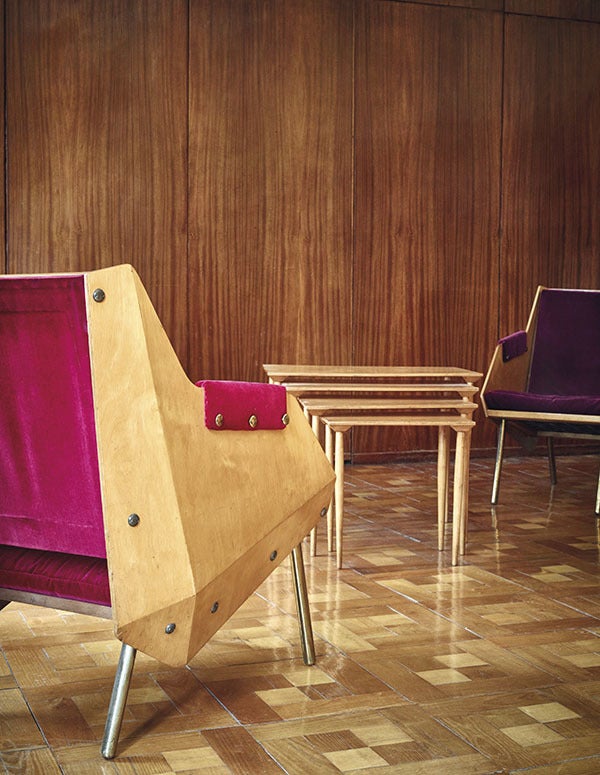 Doyle + Design |New York Furniture, design and art from the 20th and 21st centuries are the focus of this semi-annual sale. The highlight is a cradle table designed by Diego Giacometti for Raoul Lévy. November 9 at 10 a.m. Doyle, 175 East 87th St.New York.
David Bowie | London Three Bowie Collection auctions will include 400 pieces from the late singer-songwriter's expansive modern and contemporary artand post-modernist design collections. Highlights include work by Italian designer Ettore Sottsass and Milan-based design group the Memphis Milano. November 10 at 7 p.m. and November 11 at 11 a.m. and 4 p.m. Sotheby's, 34-35 New Bond Street, London.