Get back to basics with these primordial designs.
Earthbound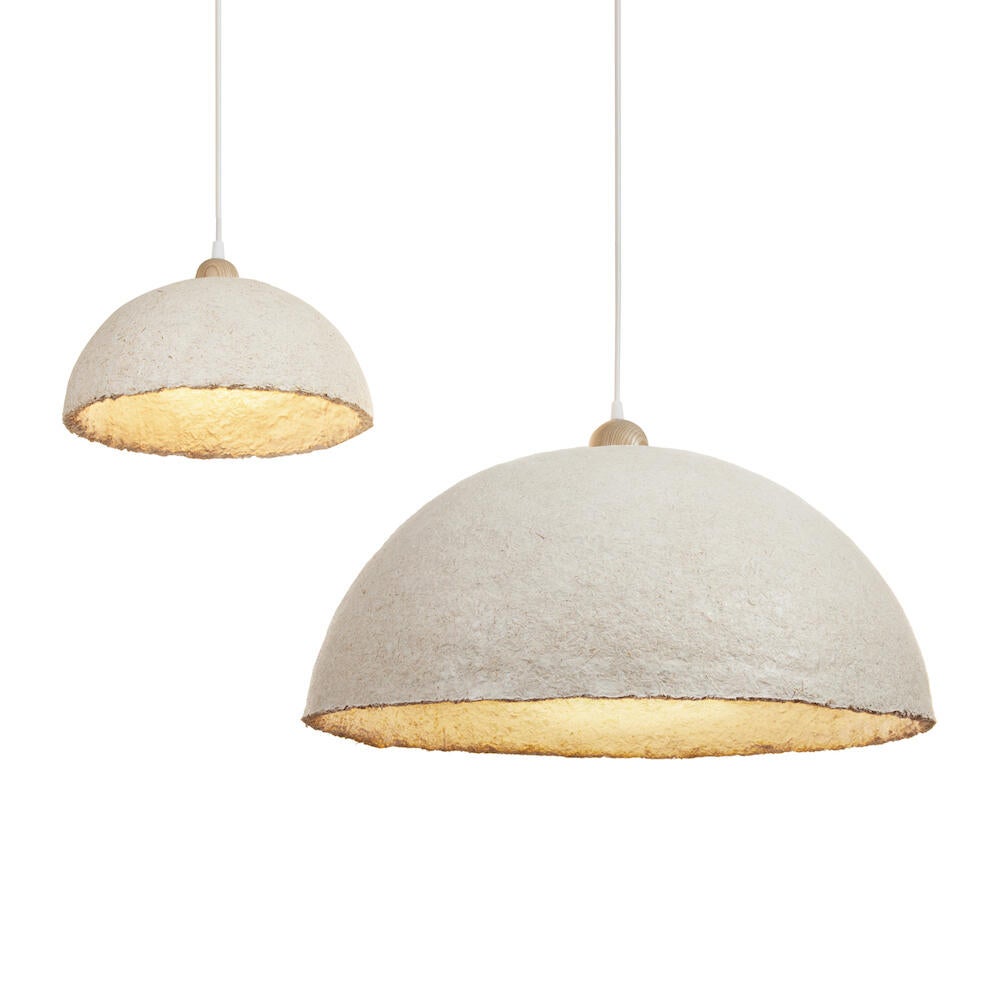 Courtesy of Danielle Trofe
The shades of Danielle Trofe's MushLume Hemi pendants are made of mushrooms, which allows them to be broken up and composted should you ever tire of them. (Don't worry, you won't.)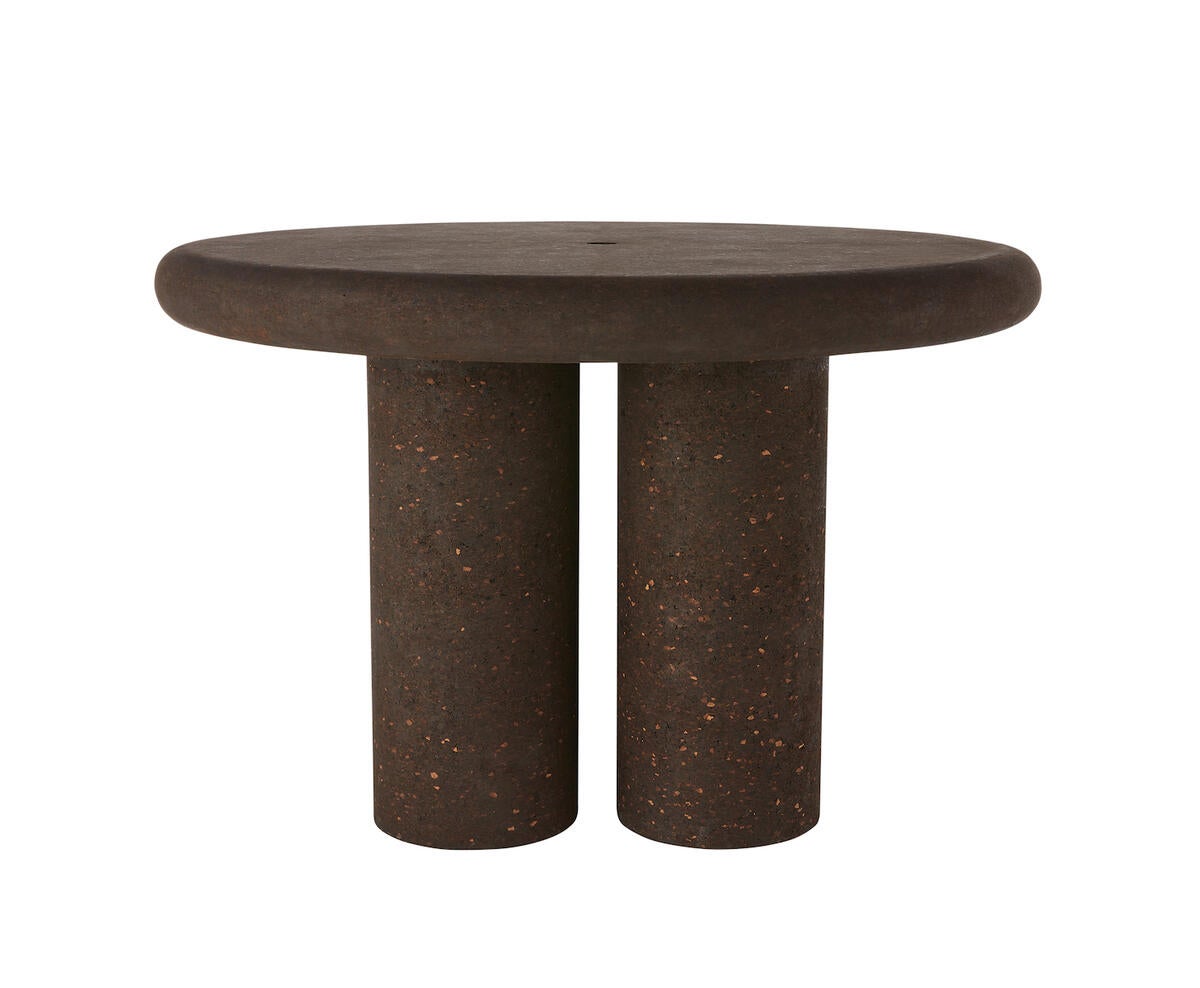 Courtesy of Tom Dixon
Tom Dixon's waterproof Cork Round table is safe to place in the very great outdoors.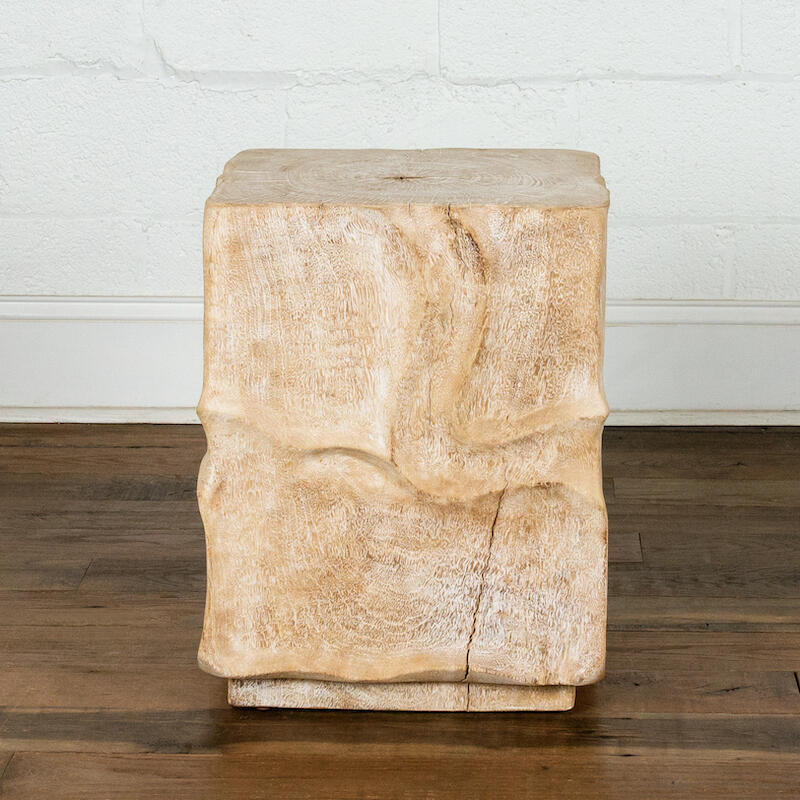 Courtesy of Dixon Rye
The streamlined construction and raw finish of Dixon Rye's Molted Block stool are certain to withstand the test of time.
Courtesy of Artemest
Don't let the gnarled silhouette of artisan Gino Petrosino's Vanity lamp at Artemest fool you. Though it resembles the branches of a burled tree, it's actually crafted from clay.
Courtesy of Gus Modern
The Truss chair by Gus Modern comes clad in a leather-like fabric formed from discarded apple skins.
Heavy Metal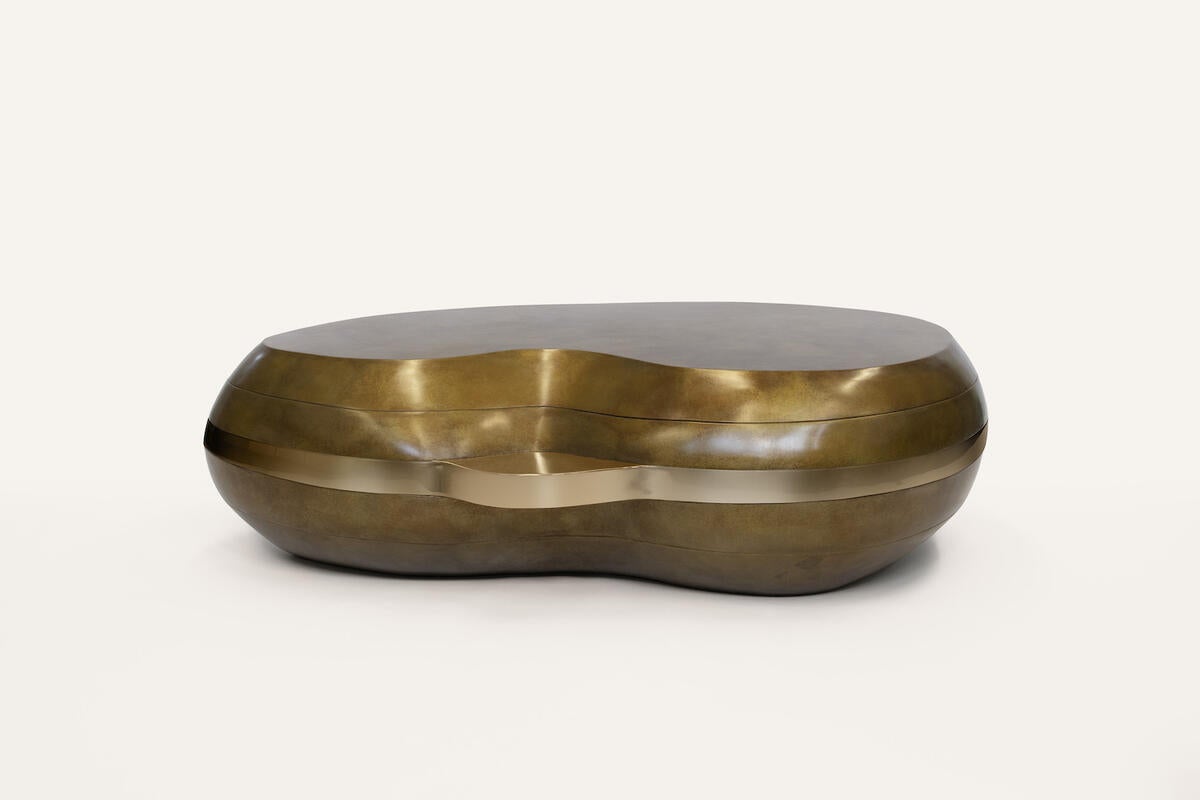 Courtesy of Konekt
Inspired by the gentle curves of tumbled stones, the Layered coffee table by Konekt is composed of bronze and steel and includes a built-in shelf to boot.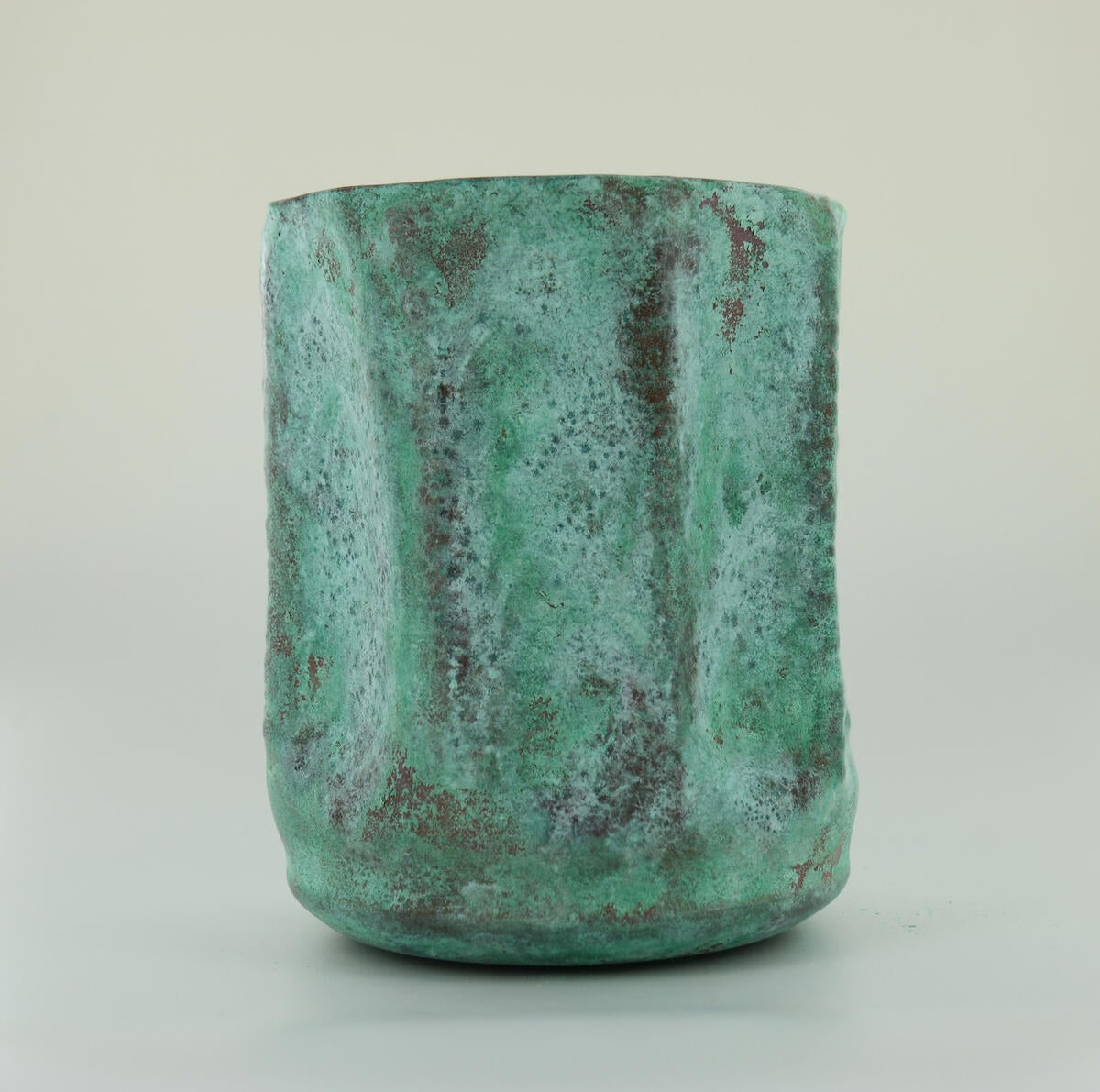 Courtesy of Ultrawave Art Metal Studio
Green with envy? Forged from heavy-gauge copper, Ultrawave Art Metal Studio's Facets 1 vessel utilizes a patinated finish to create an alluring oxidized effect.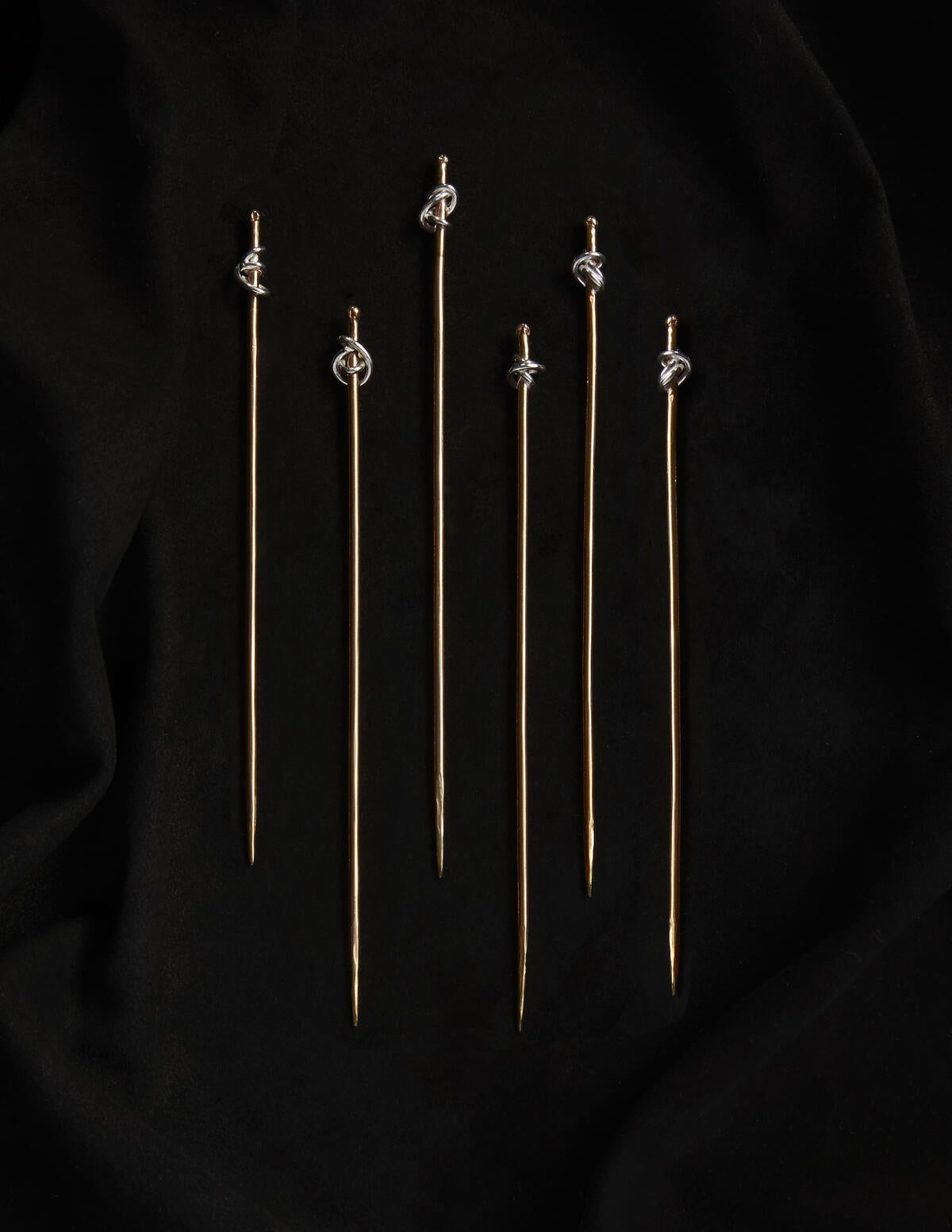 Courtesy of Heath Wagoner
These bronze and sterling silver Cocktail Picks by Heath Wagoner are sure to add a kick to any libation. Cheers to that!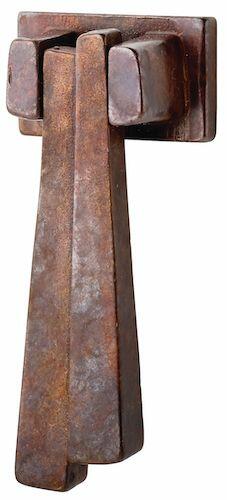 Courtesy of Rocky Mountain Hardware
Hand-sculpted in bronze, the Shift Pendant cabinet pulls, designed by Ted Boerner for Rocky Mountain Hardware, will bring an artisanal touch to drawers and cupboards.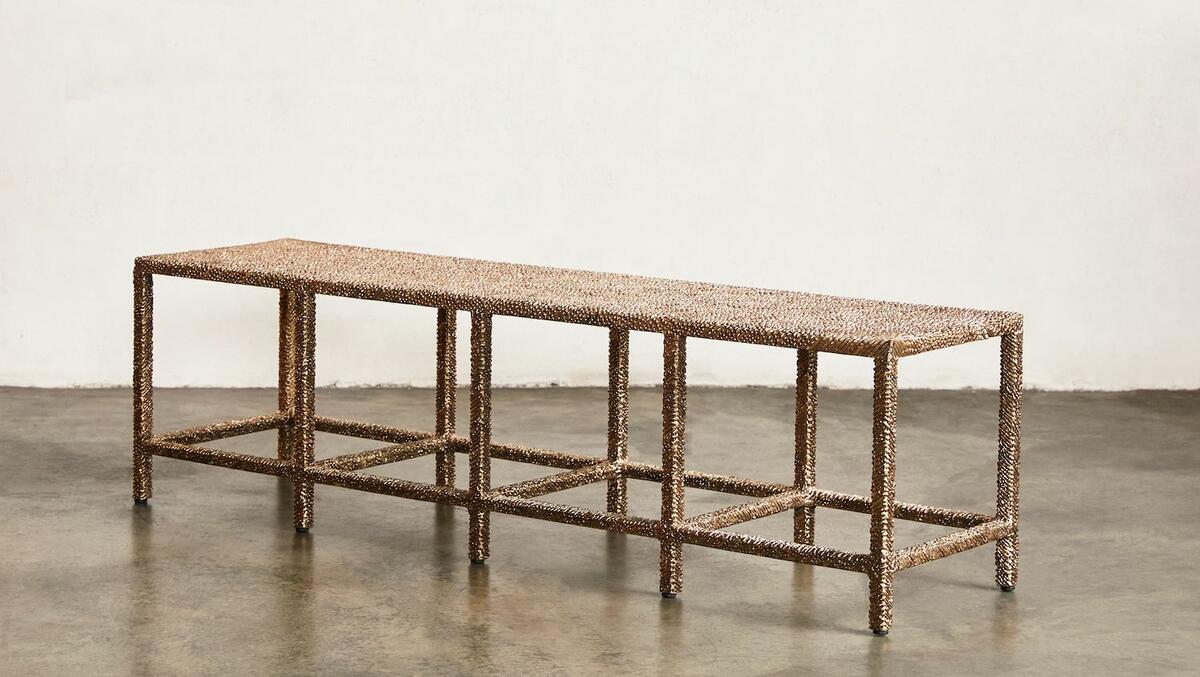 Courtesy of Kelly Wearstler
Burnished brass gives Kelly Wearstler's Superluxe Balthus bench its rugged texture.
Untamed Textures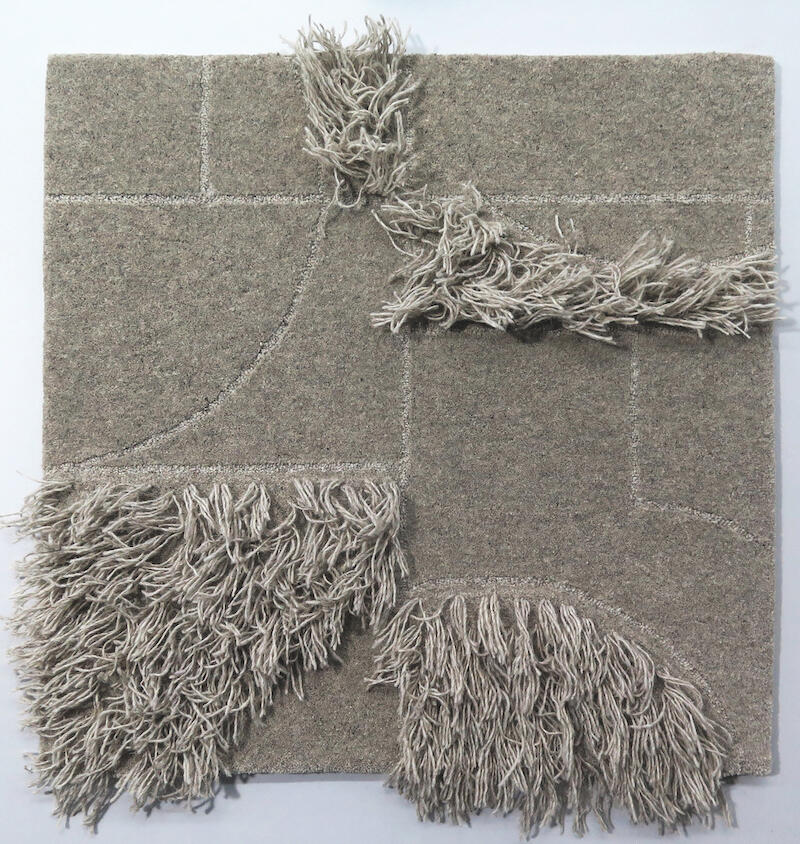 Courtesy of Edward Fields
The abstract Metropolis I rug by Edward Fields boasts a veritable mountain range of pile heights, all in hand-tufted wool.
Courtesy of Schumacher
Hand-woven from raw silk, Schumacher's Shaded Silk wallcovering transforms any surface into a subtly striated masterpiece.
Courtesy of Moore & Giles
Covered in curly New Zealand wool, the Shearling lounger by Moore & Giles will keep you grounded in comfort.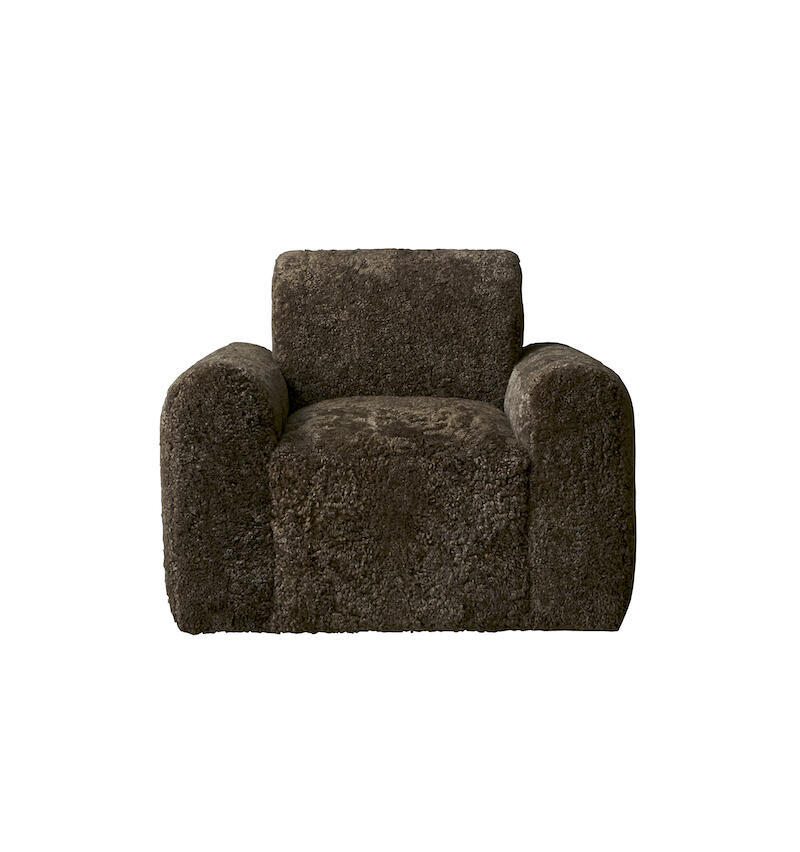 Courtesy of Grant Trick
Sitting in Grant Trick's Shearling Swivel chair feels like being on the receiving end of a big bear hug.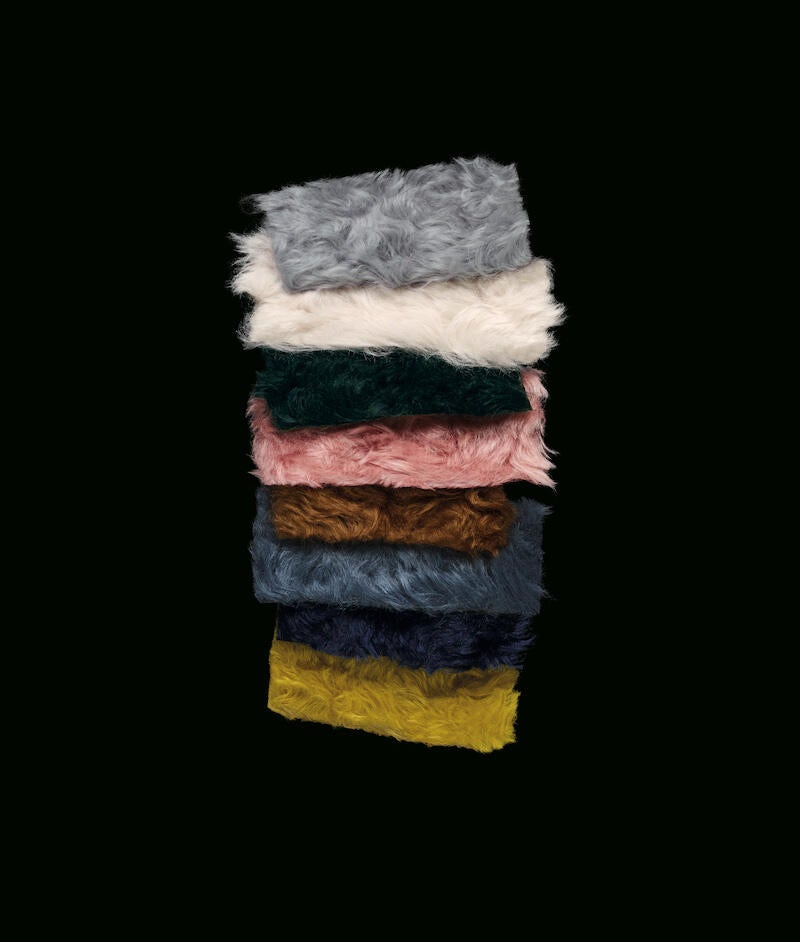 Courtesy of Kvadrat
Made of organic mohair, Raf Simons for Kvadrat's Argo 2 upholstery is available in a medley of delightful hues.
Rock Solid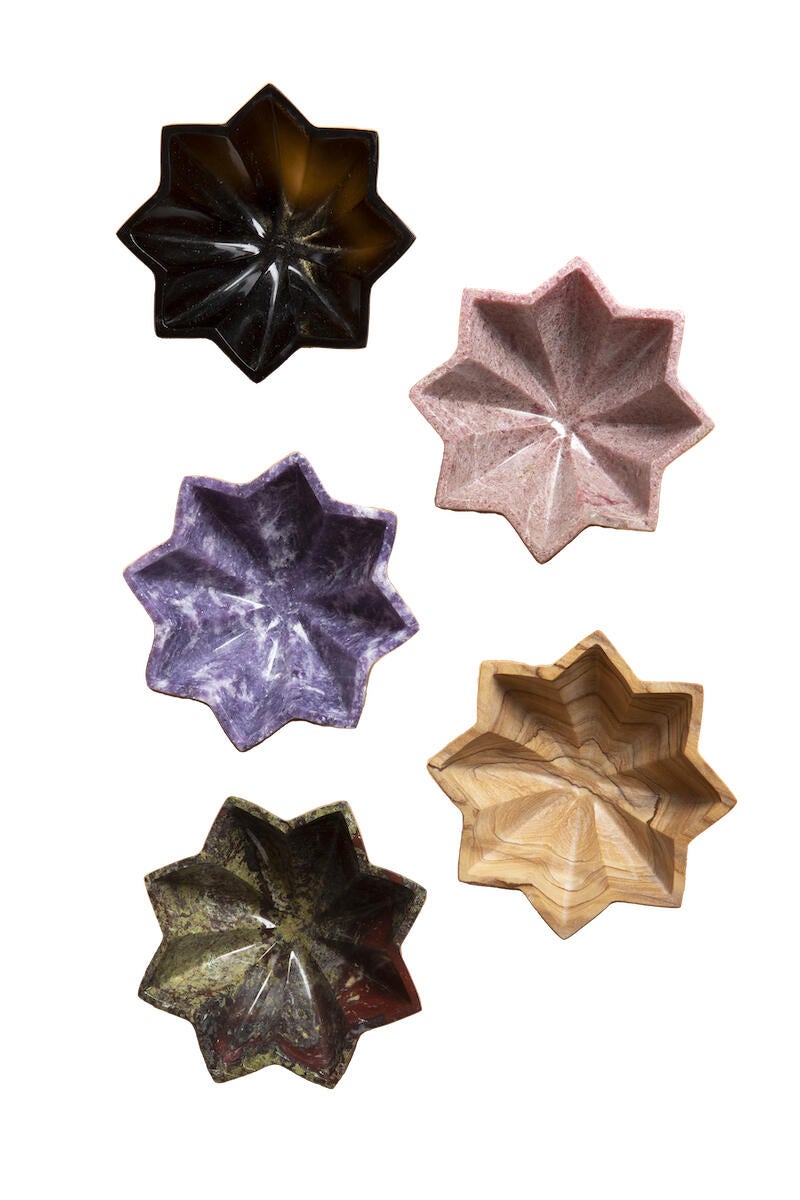 Courtesy of Ecru
Ecru crafts its Tiny Star bowls from a radiant rainbow of stones, such as golden oxendine, jasper, purple fluorite and rhodonite.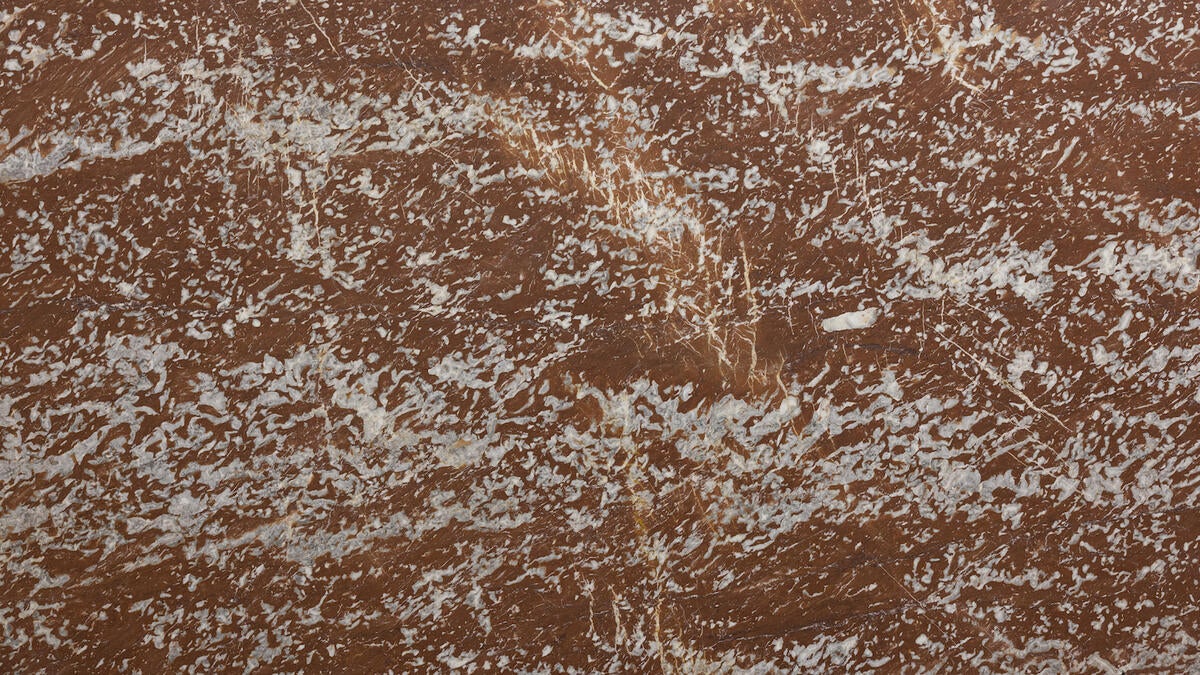 Courtesy of Artistic Tile
A noble history: Artistic Tile's Rosso Francia is made from the same stone Louis XIV used to build Versailles.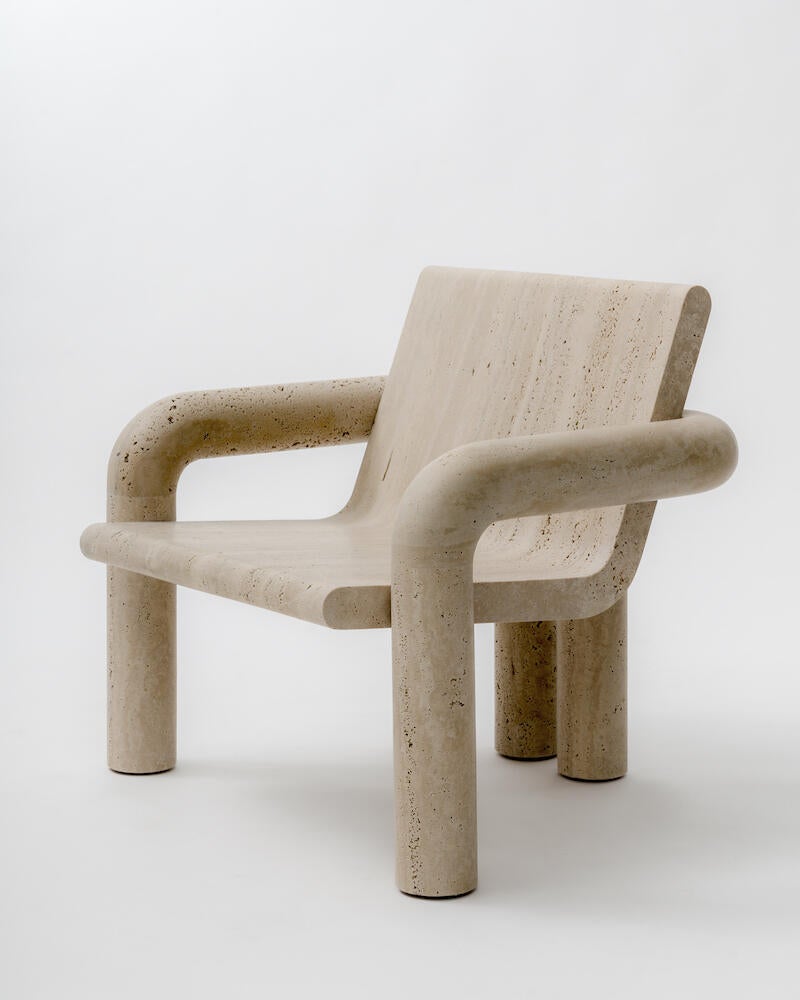 Courtesy of Studio Paolo Ferrari
Hand-carved from a single block of unfilled travertine, the Tibur lounge by Studio Paolo Ferrari, available through Colony, provides a monumental place to perch.
Courtesy of Monea
Four globe-shaped legs of solid wood ground the stunning slab marble top of Monea's Sphere of Influence coffee table.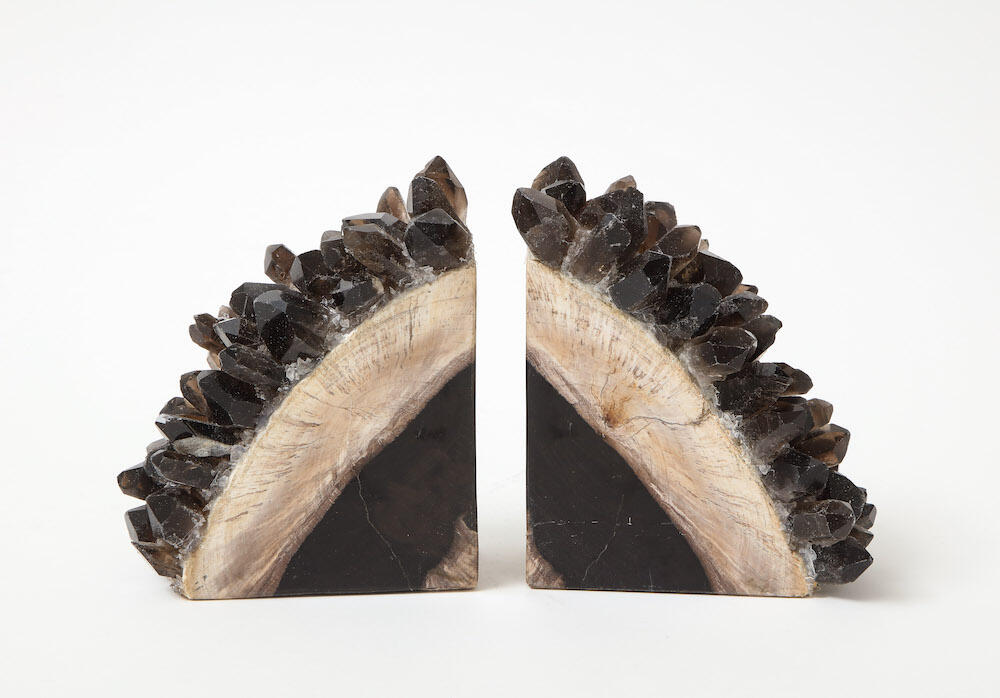 Courtesy of Quotient
Turn a subdued shelf into a dazzling focal point with nothing more than these Petrified Wood and Quartz bookends by Quotient, available at the Gallery at 200 Lex.