Deborah Berke decided at an early age that she was going to become an architect. When she founded her own firm, Deborah Berke Partners, in 1982, she couldn't have predicted the trailblazing success that followed—or the path toward teaching. But as the dean of the Yale School of Architecture reflects on it now, it all makes sense.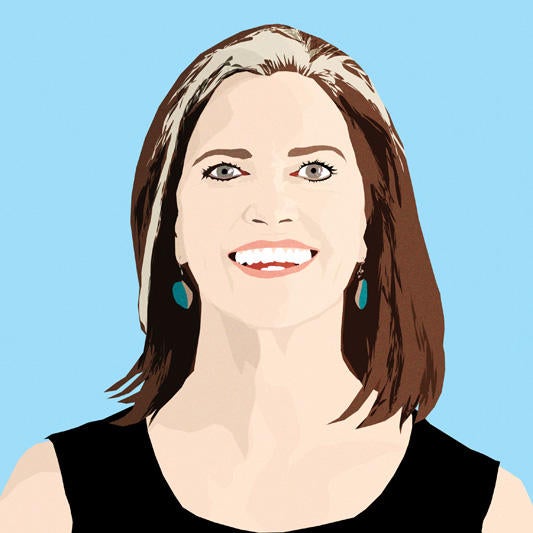 I have had my own business—now with partners, of course—for a long time. So I learned, not so much from summer jobs as a kid, but when I opened my own business.I started off on my own, and then employed a couple of other people. That grew into a substantial architecture and design business over time. Architecture is a group effort; what I have learned over the years is to be supportive and respectful of everybody in our firm.
I decided I was going to be an architect when I was 14 and focused on that as a plan for life. My role as an educator came a little later; it had a lot to do with opening my own business with both very little experience and no money. I started teaching because I loved it, and also because it provided a steady albeit small paycheck. My mom had been a professor at the Fashion Institute of Technology, so the environment of teaching in the design world was something that I'd grown up with. Becoming an architect was an absolute decision, but education came as a series of decisions, each one revealing that teaching was really satisfying and fulfilling.
In the firm, I set the aesthetic direction for the office. But at Yale, I don't expect my faculty to agree philosophically on architecture. I'm encouraging a diversity of voices, all of the best possible quality, as opposed to a focused set of voices.
When assembling a team, I look for respect, honesty, talent, intelligence, grace and generosity. How do we [suss out] those traits? Not always successfully. It's through talking, looking, listening. Employers often ask job candidates, "What's the most difficult situation you faced and how did you handle it?" I don't like that question. The question I prefer is, "What do you personally find most fulfilling in your work?" Talent you see in a portfolio, but grace and respect you pick up in a conversation.
Ten years ago, I would have said that the ideal employee should be fully adept with all relevant software. But now the skill everybody needs to have in this office is to be able to take a step back from software and see what they're creating as three-dimensional space, and as objects that people will experience.
I admire people who stretch the definition of what they do, rather than accepting the definition. A student of mine recently died, unfortunately. Her name was Constance Adams; she designed space stations, and she was extraordinary. What I admired about Constance, and what I look for [in employees], is taking what you've studied or been trained to do and then pushing it further.
My current and longtime challenge is that there aren't enough hours in the day. I don't mean that in a self-aggrandizing way; I have my role as an educator, dean and leader in an academic environment, and then I have an extended family I love, a happy marriage, a beautiful child, two big dogs, a 96-year-old mother, a love of travel. How does one live the kind of full, rich life that makes life worthwhile? My husband uses this expression in response to the question, "How are you?": "Love, work, play—all good." Maybe the challenge is to have love-work-play always be good.
If I could pick up new skills in an instant, they would be playing the piano and speaking perfect French. The skills I'd love to learn aren't related to architecture—I want skills that further enrich the rest of my life.
My defining trait? I hope it's empathy. It's always been important, but perhaps now more than ever. The world's a pretty ugly place right now.