Take a spin through the color wheel with our top primary picks.
RED
Courtesy of brand
In 1925, Marcel Breuer—then a mere apprentice at the Bauhaus school—was inspired by the tubular steel frame of a bicycle when he designed his landmark Wassily chair, which is now available (including in red leather) at Knoll.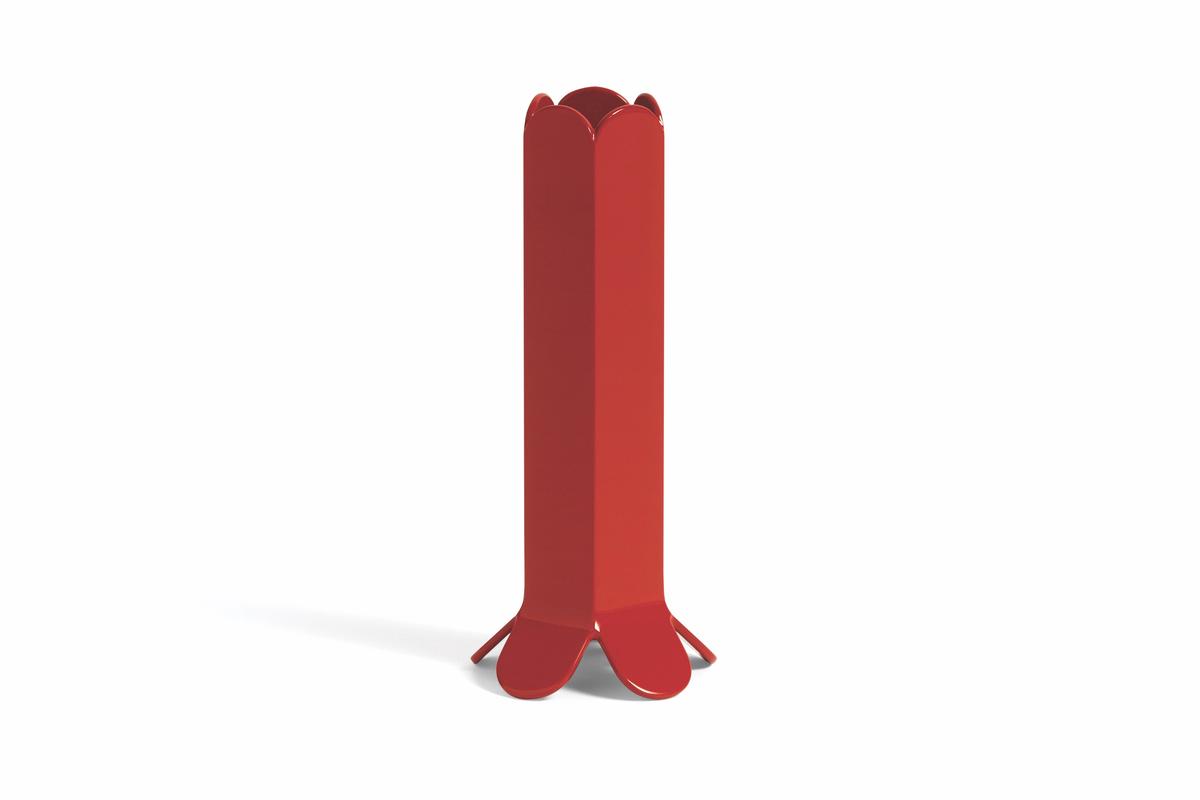 Courtesy of brand
The scalloped edges of Muller Van Severen's large Arcs candleholder at Hay add a playful touch to the tablescape.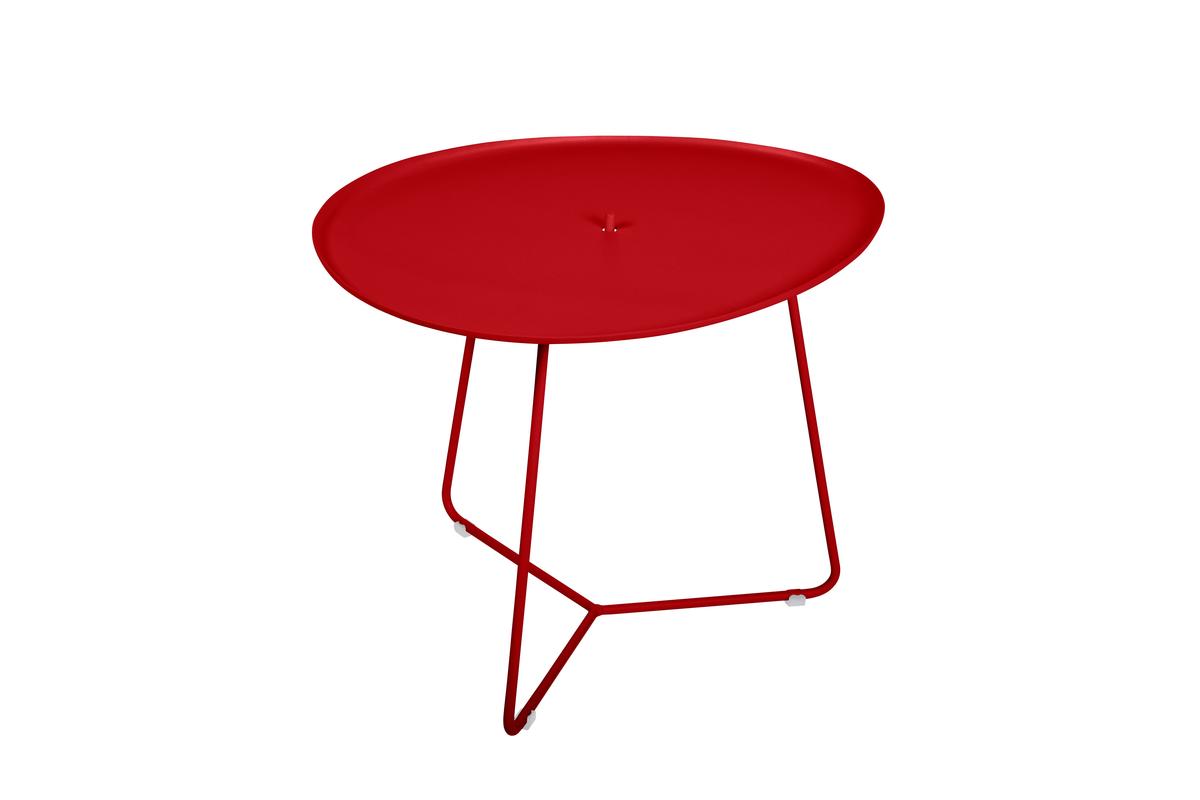 Courtesy of brand
In Poppy Red, the Cocotte Low table at Fermob is quite the coquette. Plus, its removable aluminum tabletop moonlights as a serving tray.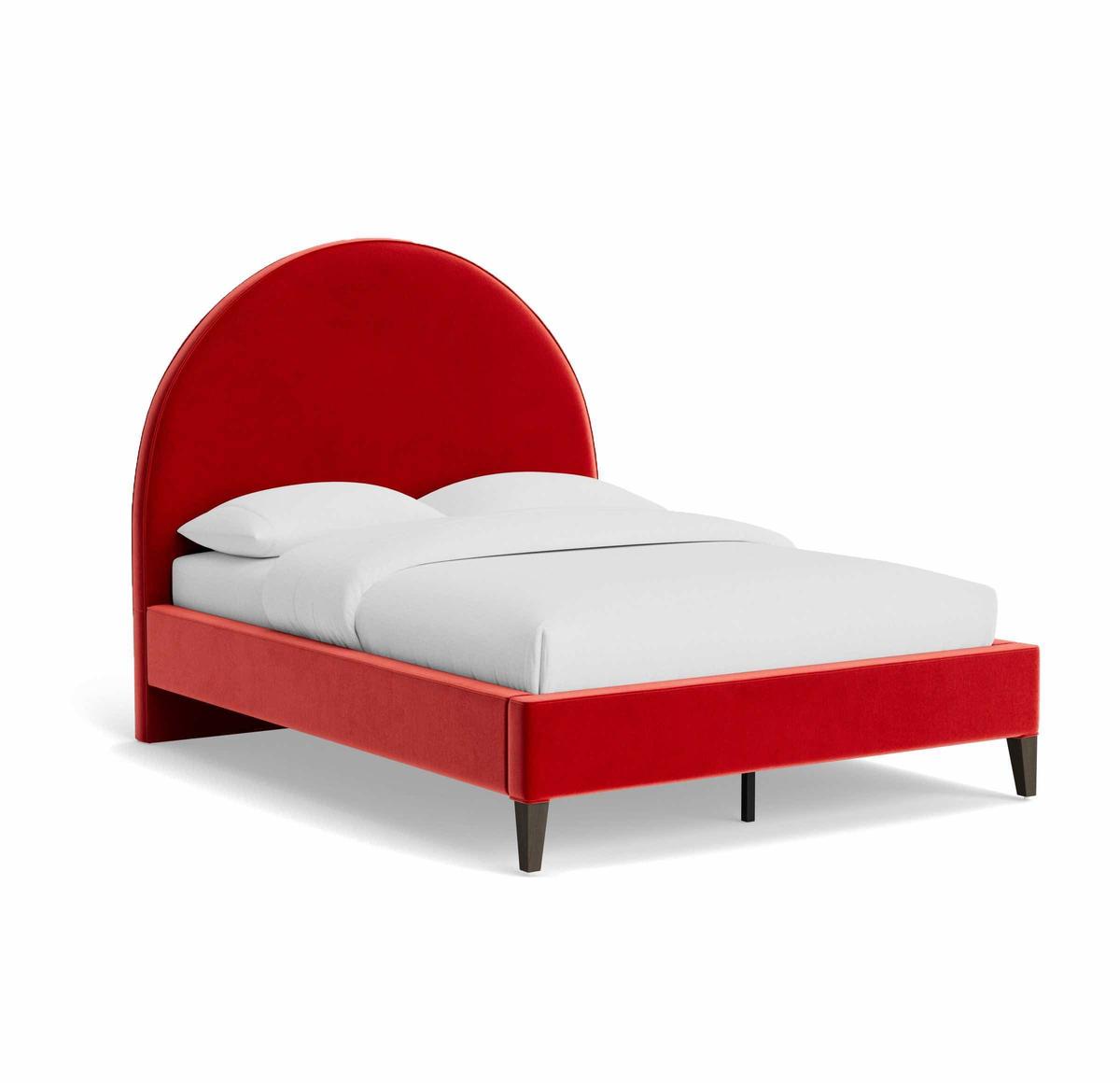 Courtesy of brand
Talk about a sleeper hit: The suave, curving lines of Mitchell Gold + Bob Williams's Archer bed in Vermilion performance microvelvet are simply dreamy.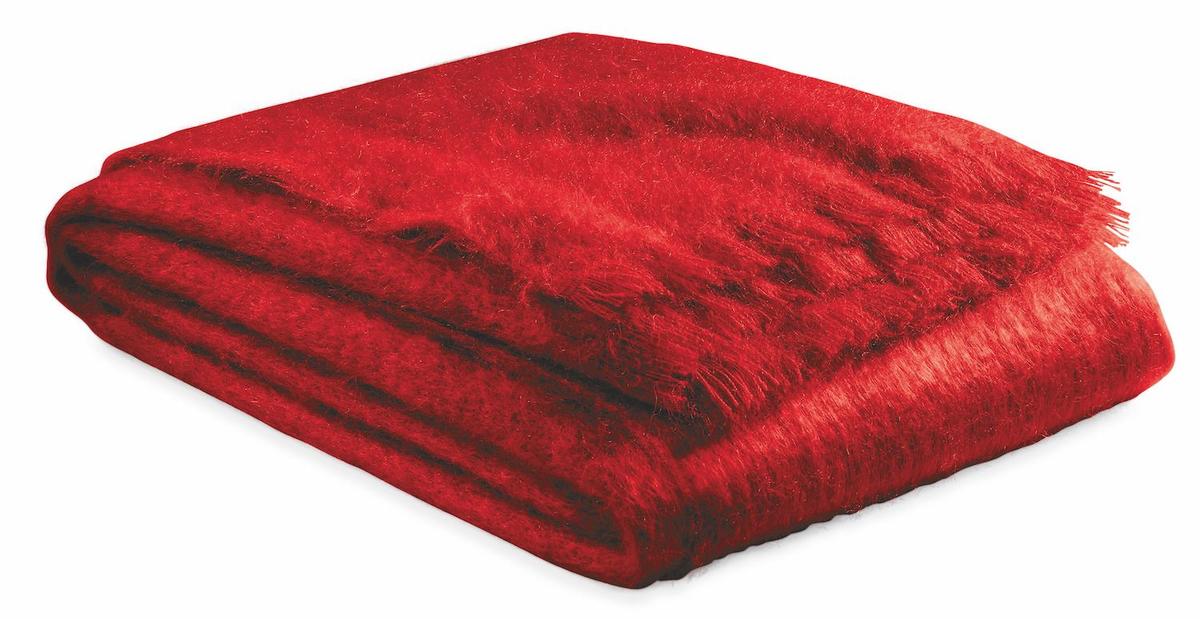 Courtesy of brand
Winter's far from bleak when you're cuddled in Room & Board's punchy and plush mohair and wool Townes throw.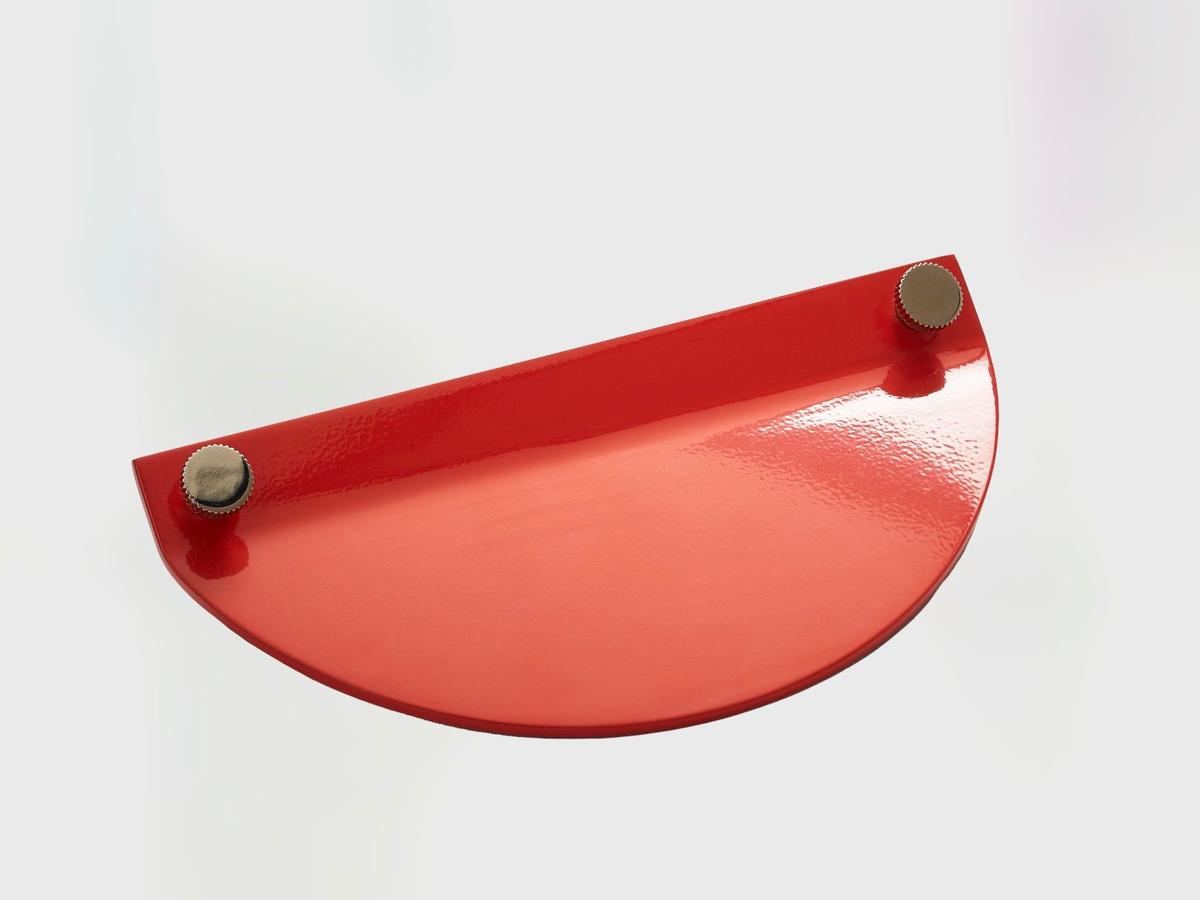 Courtesy of brand
Bauhaus philosophy claimed that form follows function. The Geo-C-02 pull by Nest Studio Collection balances style with practicality, and can be mounted in a variety of positions to dress up drawers and cupboards alike.
Courtesy of brand
The multifaceted silhouette of The Lacquer Company's Octagonal wastebasket is a geometry lesson anyone can enjoy.
Yellow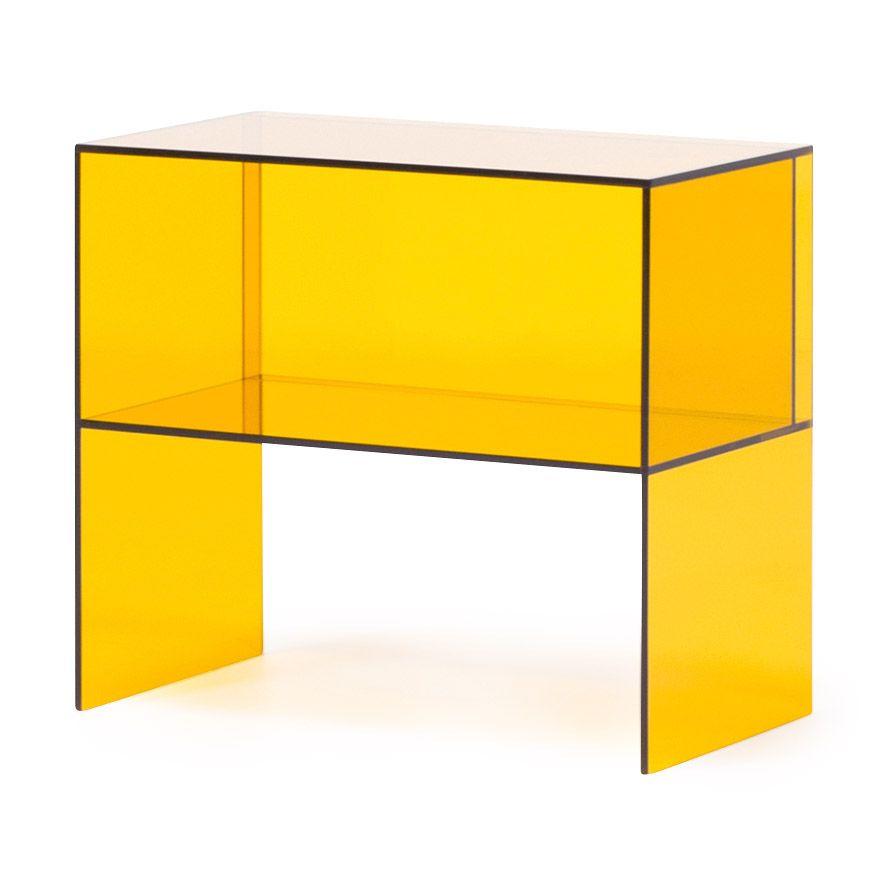 Courtesy of brand
The shape-shifting Two-Way side table by Element de Base, available at MoMA Design Store, can be used horizontally as a low-profile end table or vertically as a space-savvy stand.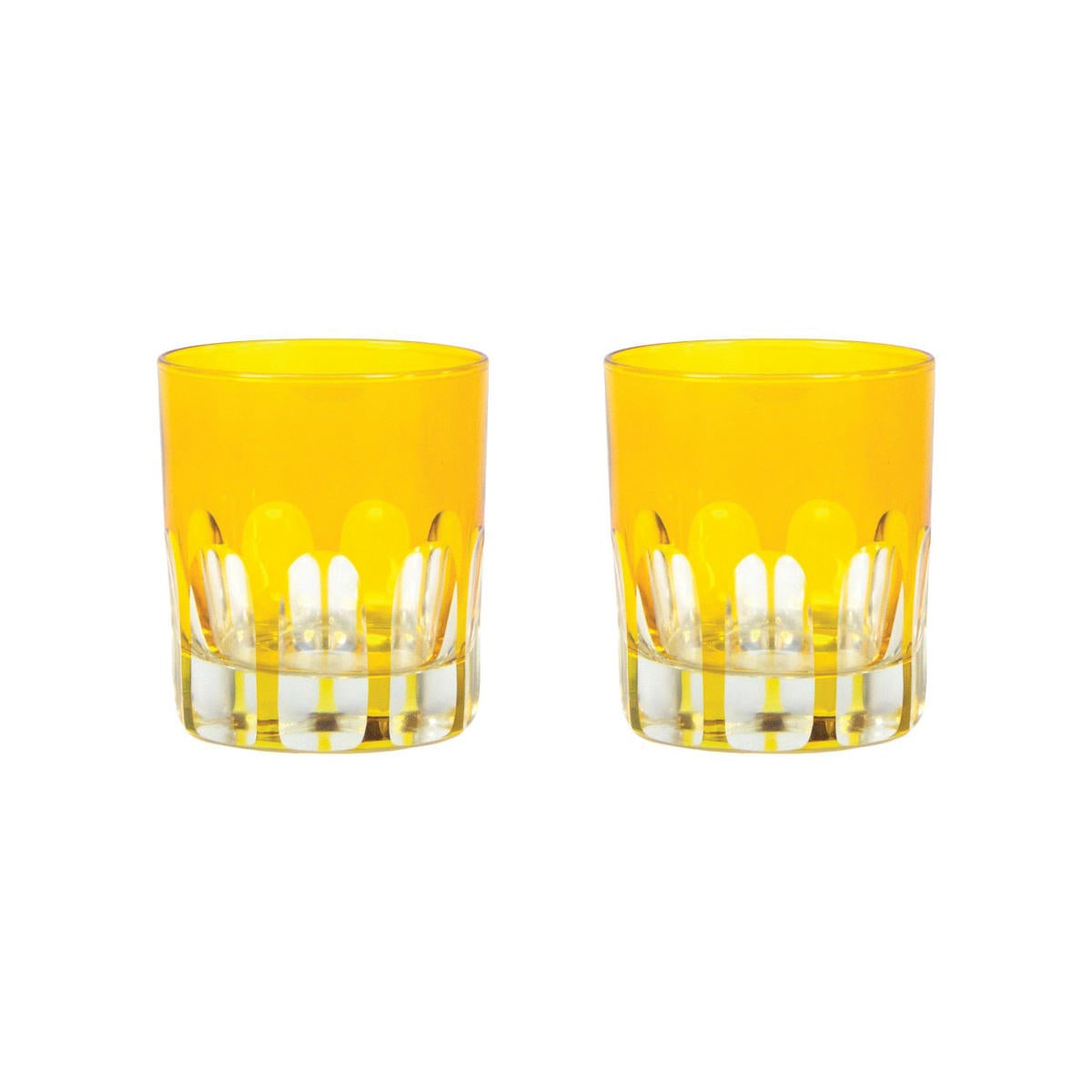 Courtesy of brand
Lift your spirits with the Rialto Old Fashioned glasses by Sir/Madam, which is available in Ginger at Design Within Reach. The famous Rialto Bridge in Venice inspired the arched motif on this handmade set.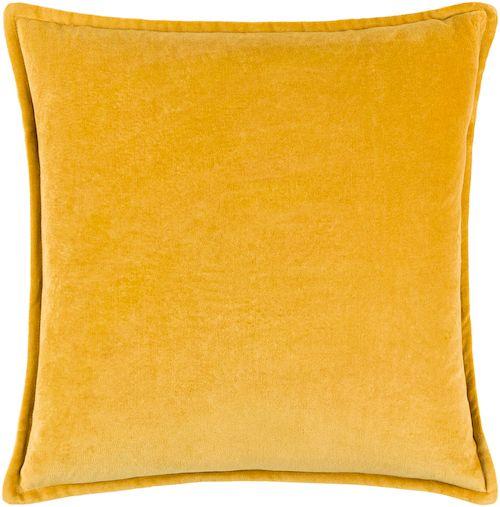 Courtesy of brand
Perk up your sofa in seconds with Surya's Cotton Velvet pillow in Mustard.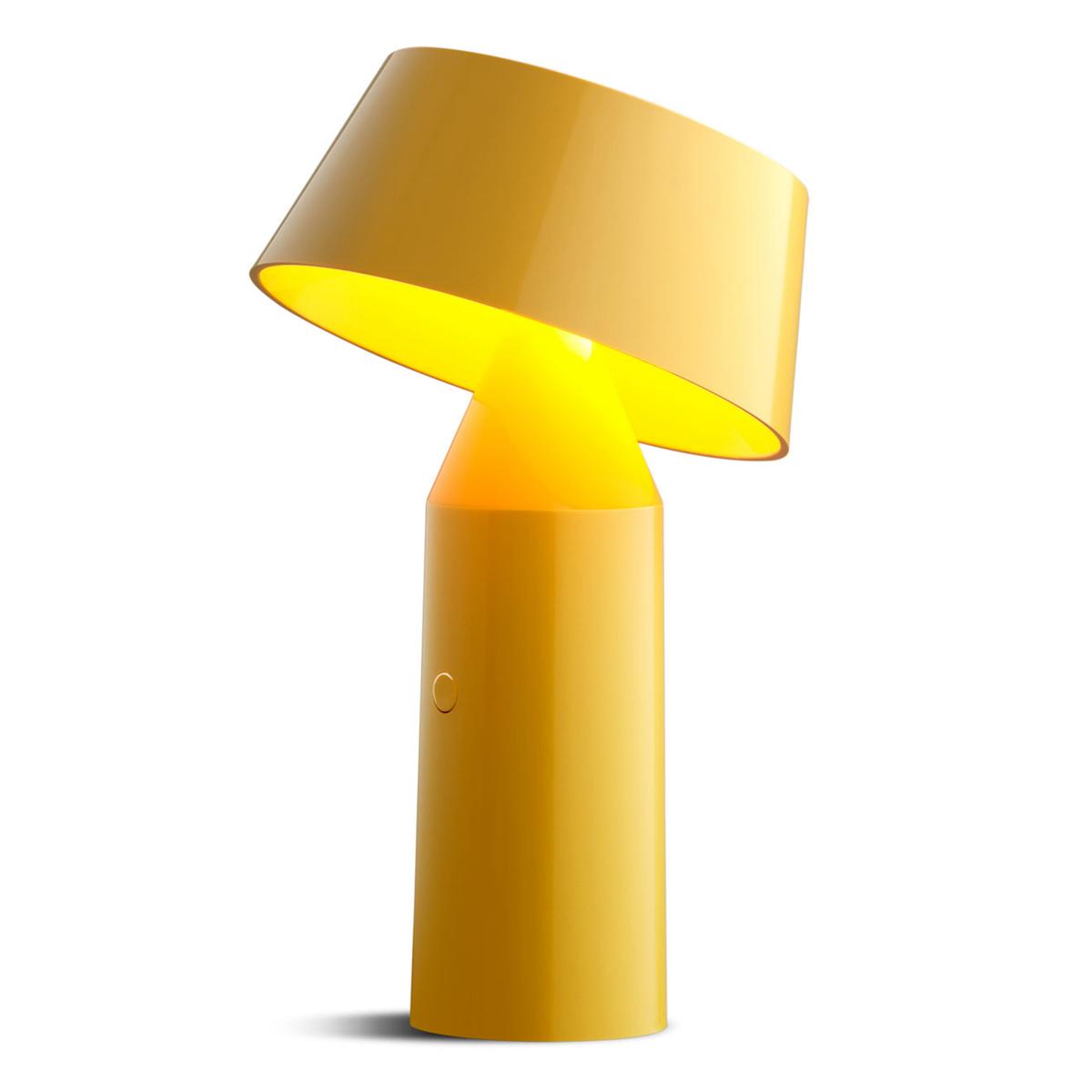 Courtesy of brand
Bask in the light of this wireless gem designed by Christophe Mathieu for Marset. The Bicoca table lamp, available at Lightology, can be moved about the house with ease.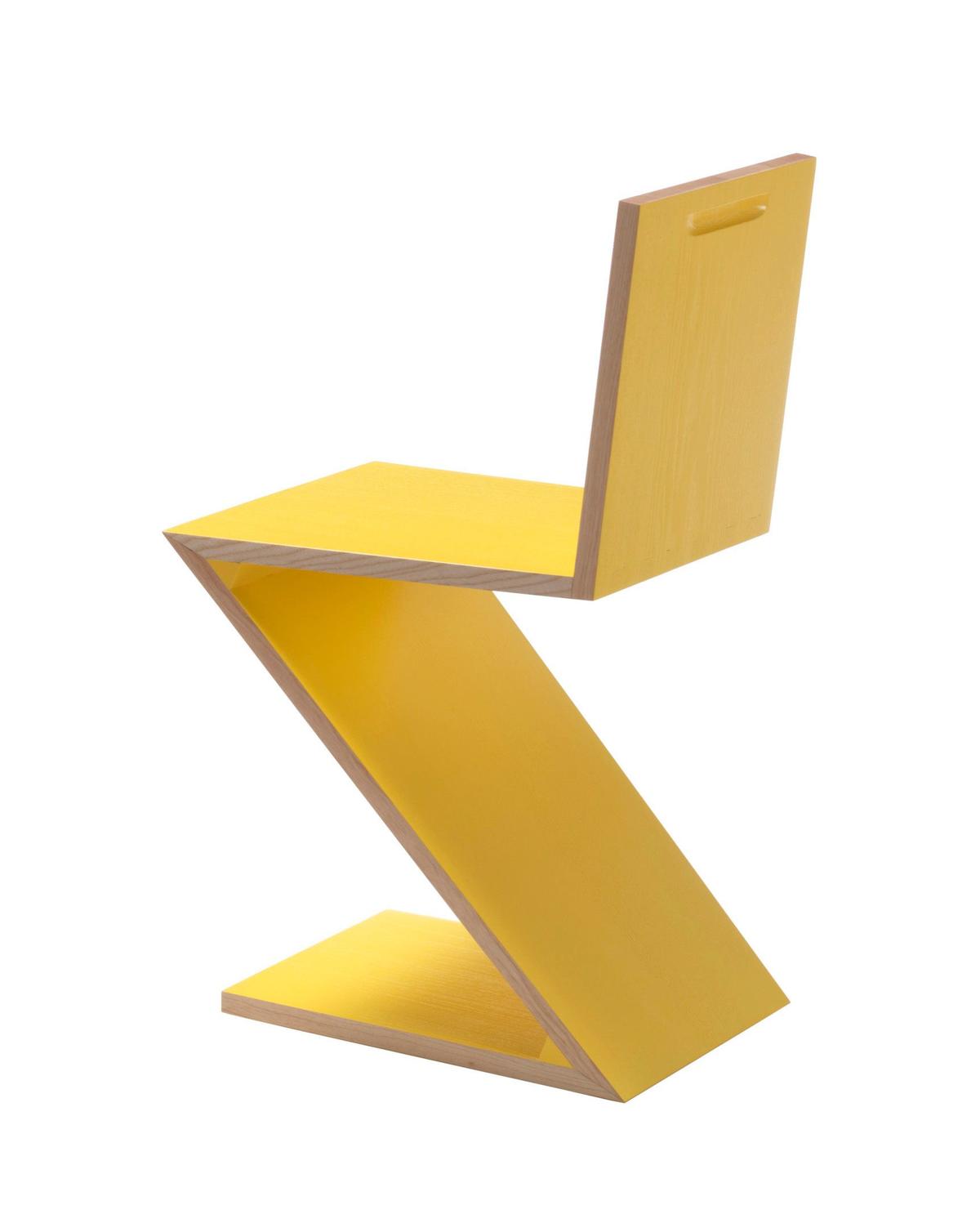 Courtesy of brand
Straight talk: There's a reason Gerrit Thomas Rietveld's whimsical Zig-Zag chair is an icon. Almost a century later, you can still find this cantilevered wooden number at Cassina.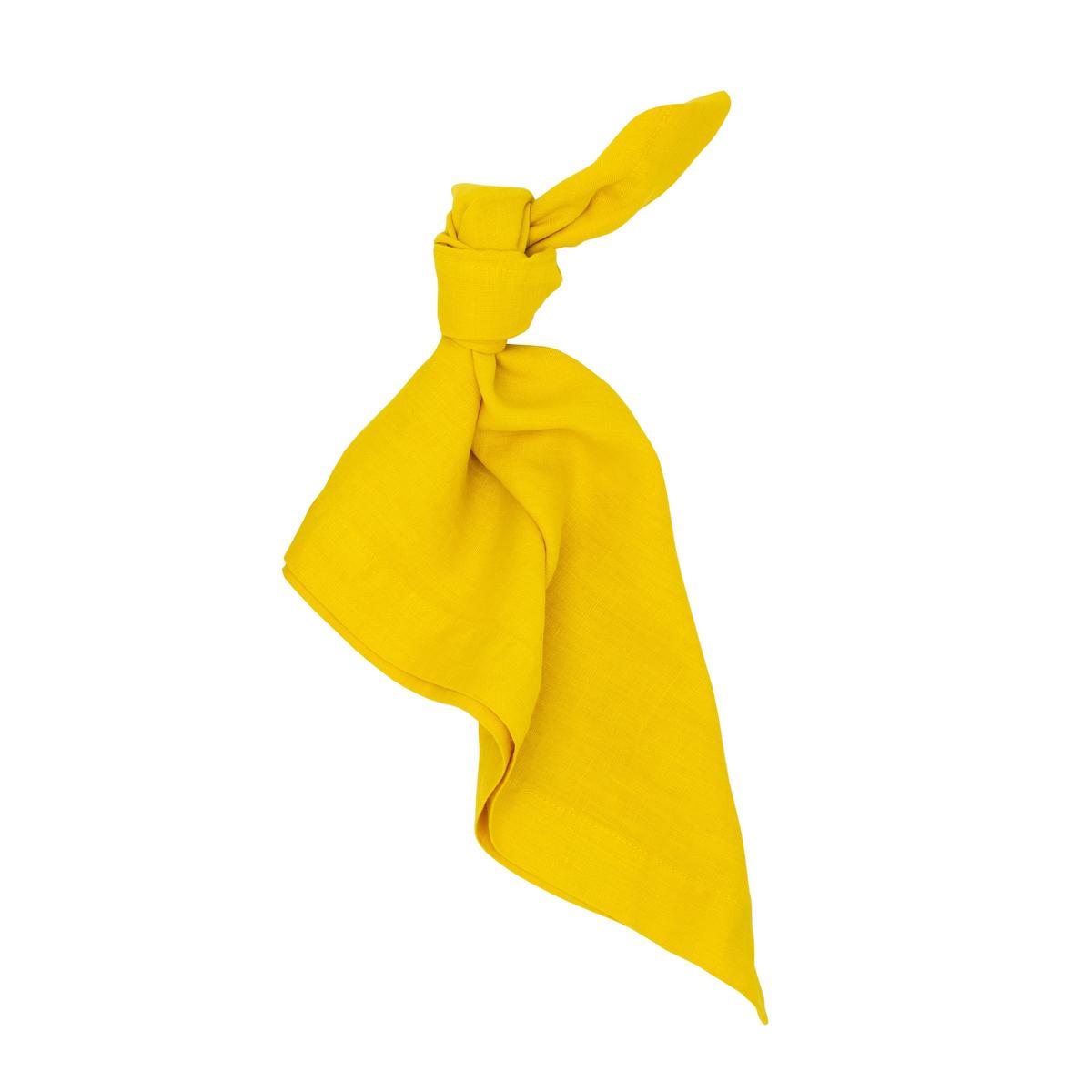 Courtesy of brand
Hudson Grace's HG Citron hand-dyed linen napkins will add a sprightly touch to any meal.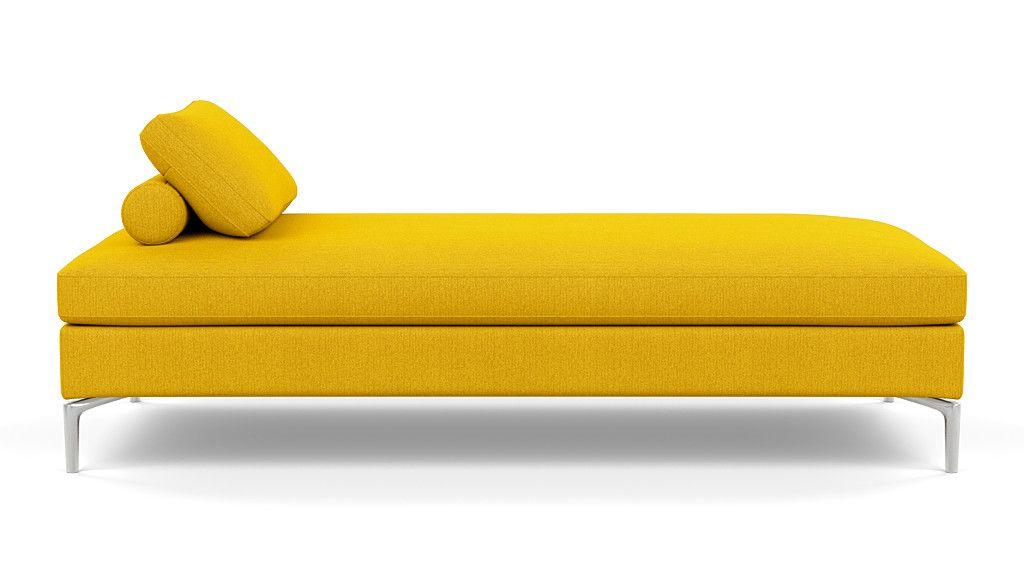 Courtesy of brand
Though EQ3's bright Eve daybed in Herringbone Sun may look too lively for napping, it's sure to rejuvenate.
Blue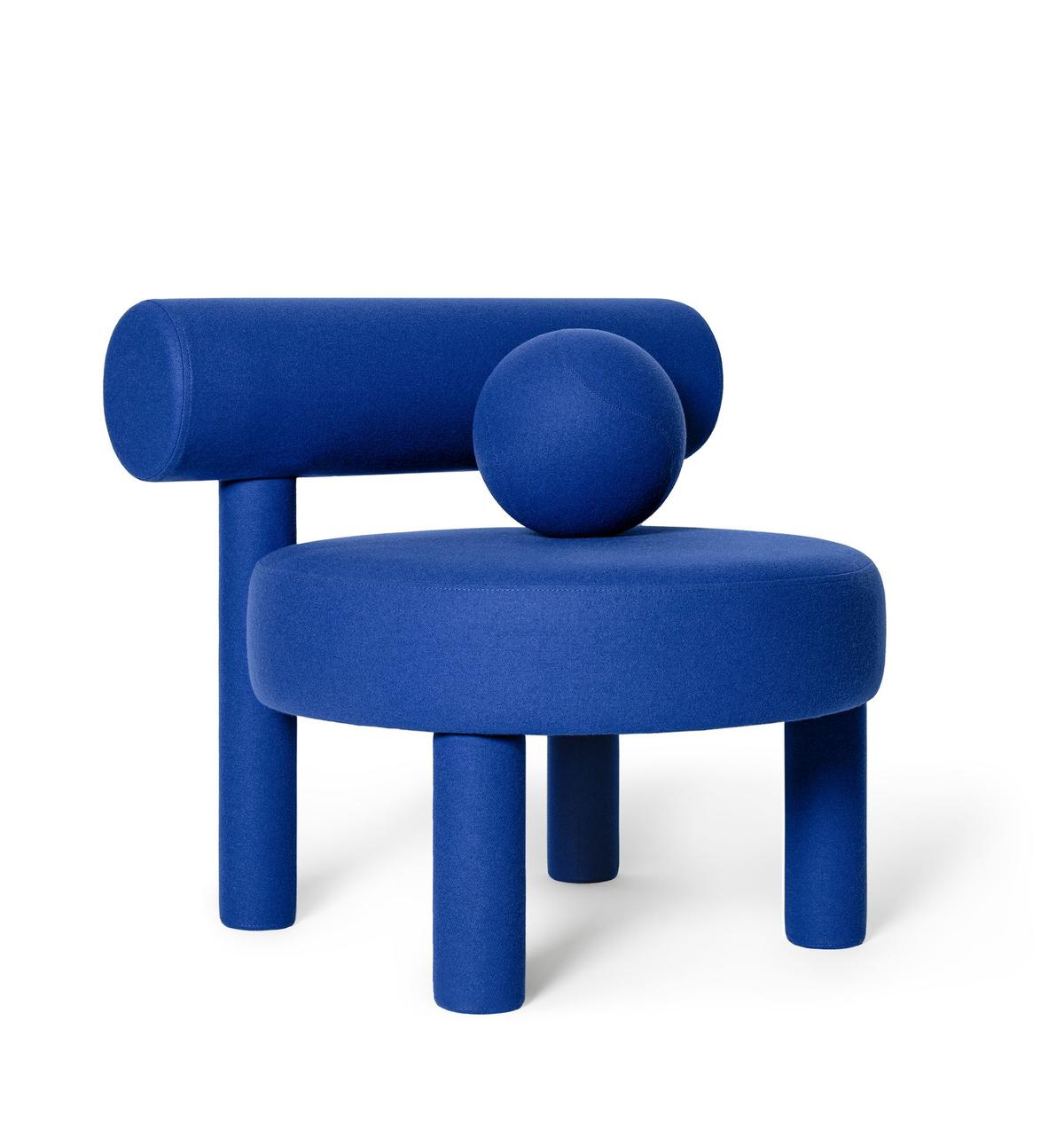 Courtesy of brand
Here's history with attitude: The shapely Gropius CS1 chair by Noom is inspired by Walter Gropius, founder of the Bauhaus school.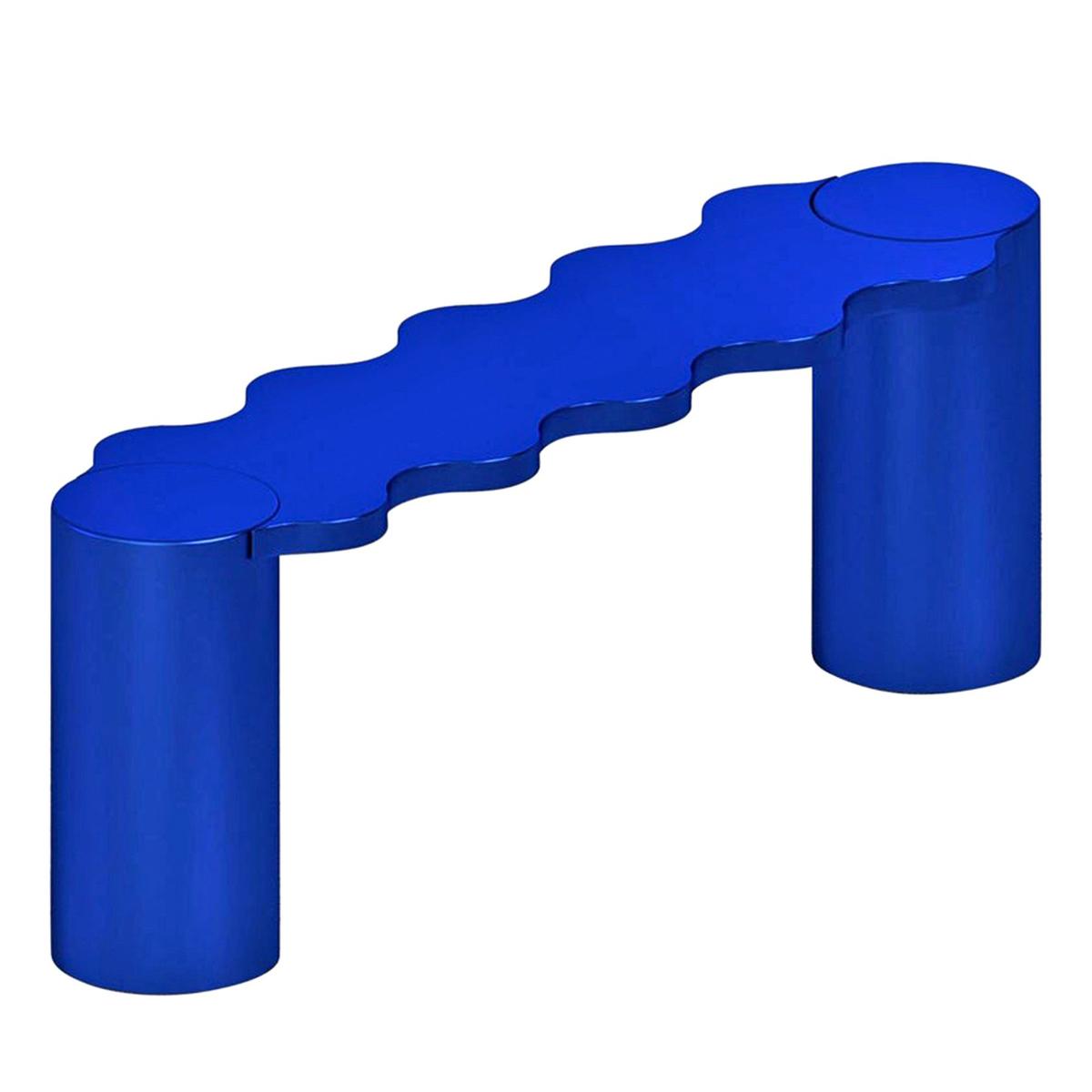 Courtesy of brand
You don't have to be a surfer to ride this wave. The undulating cobalt Hella Blue bench—crafted in aluminum by Chapel Petrassi and available at Artemest—lends a groovy vibe into any room.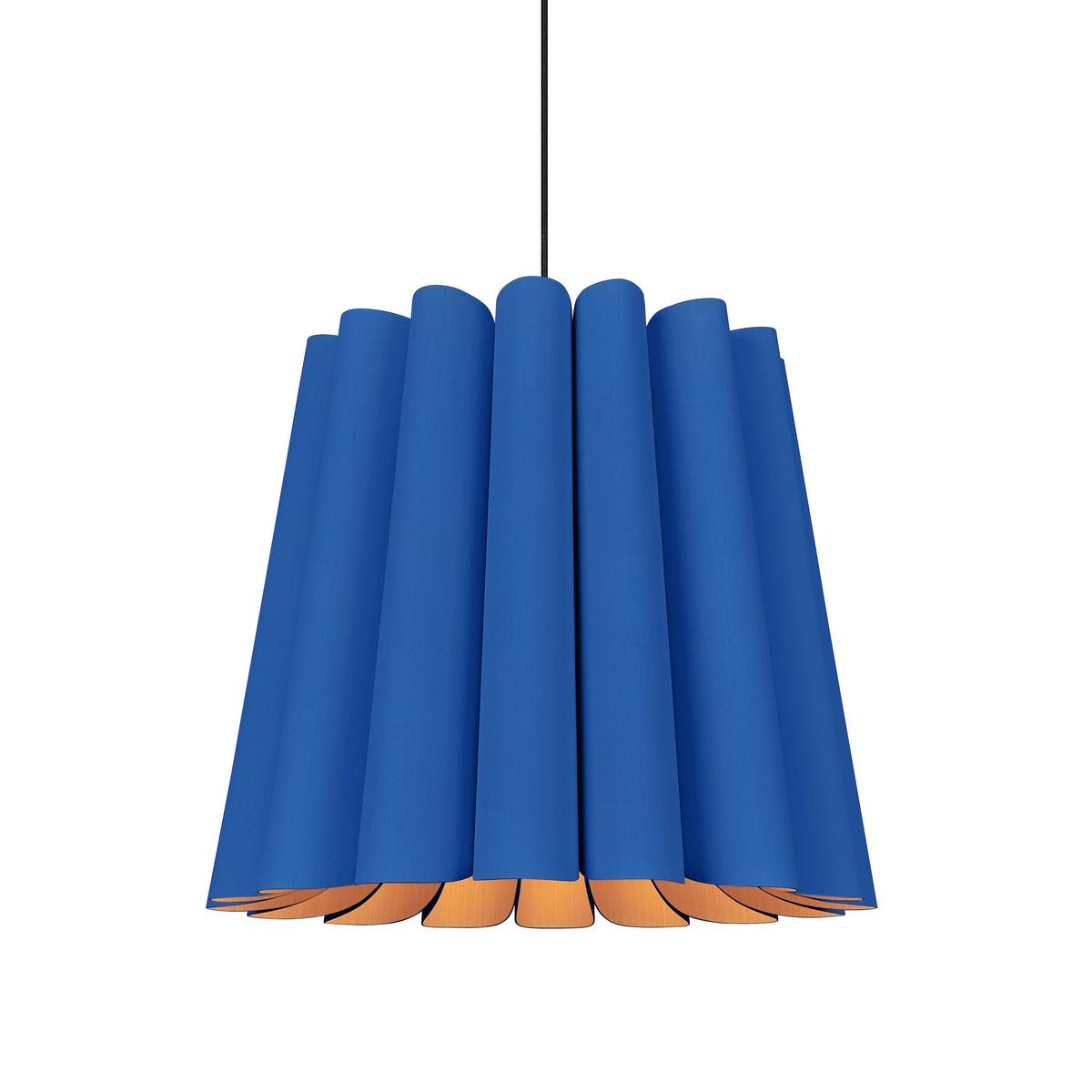 Courtesy of brand
Shh! The Renata Long pendant by Weplight for Bruck Lighting features a shade lined in natural lambswool for superior sound absorption.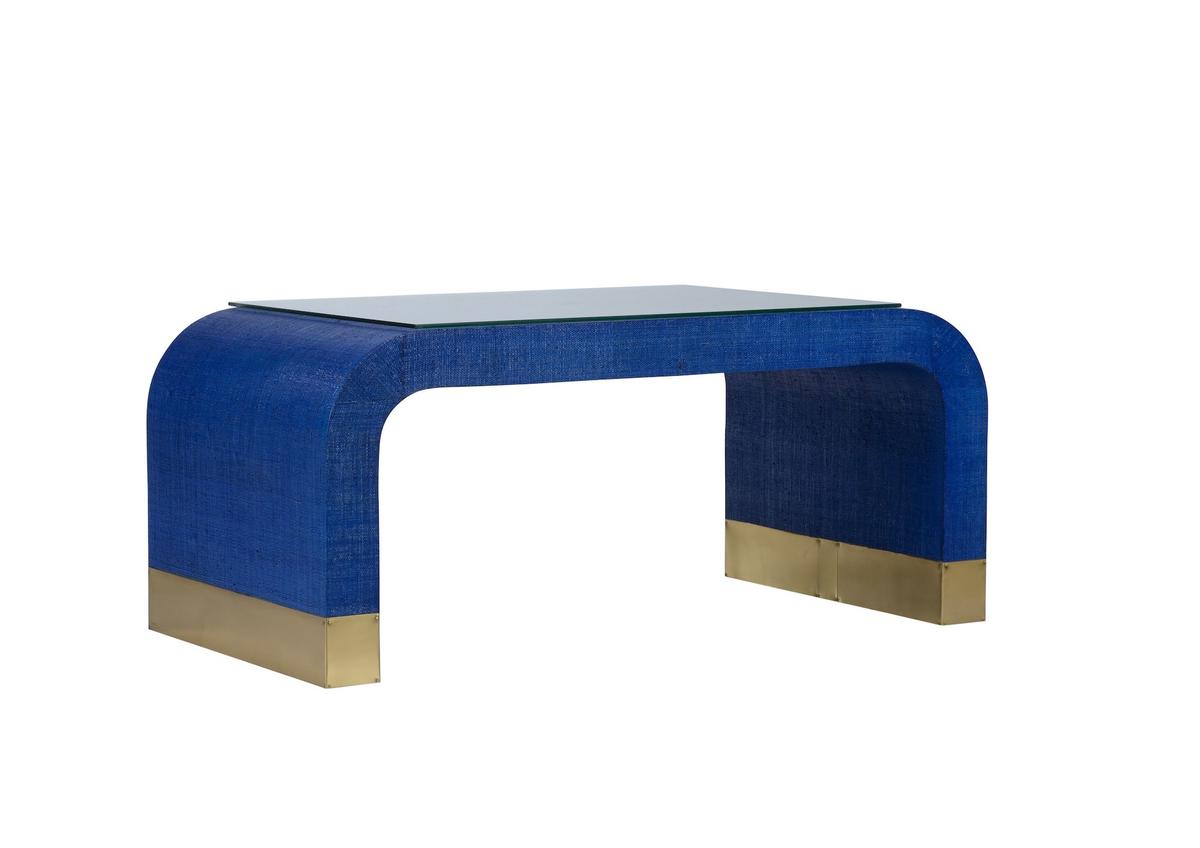 Courtesy of brand
Bring a natural wonder indoors with the raffia-covered Waterfall coffee table by Jamie Merida. The piece, available at Chelsea House, boasts chic brass feet and a removable glass top.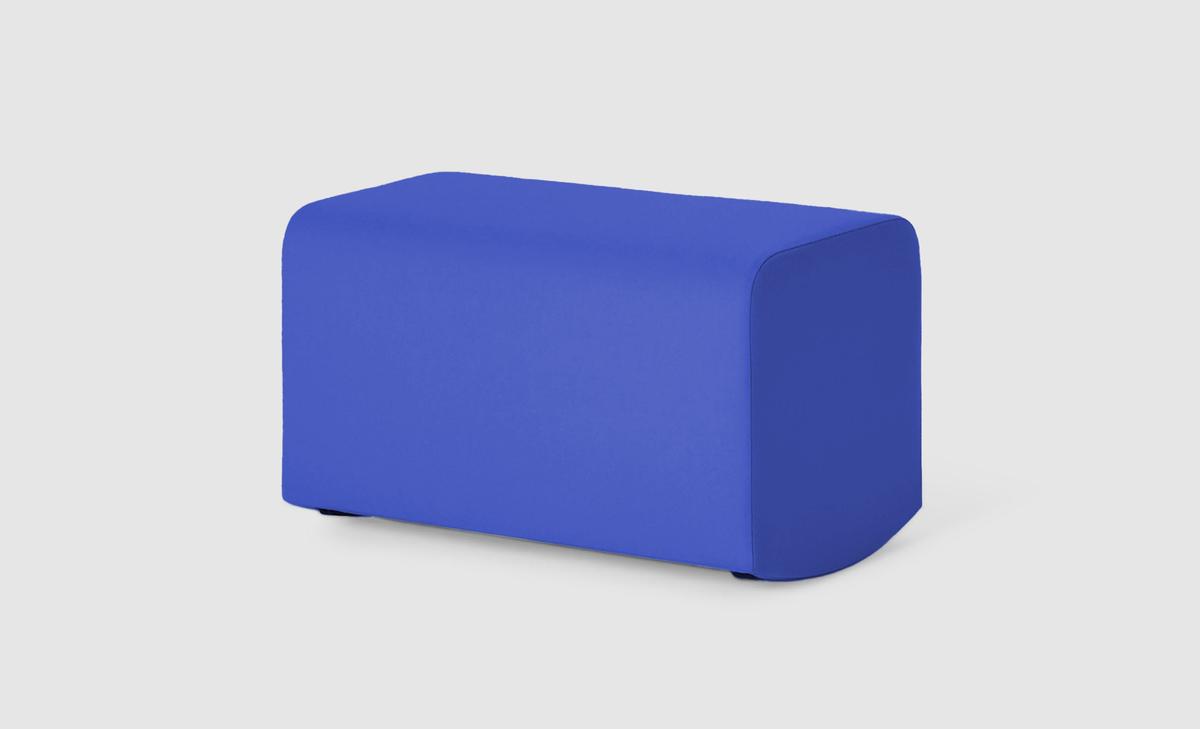 Courtesy of brand
Yves Klein would surely approve of the Shapely ottoman by Objects of Common Interest, available at Dims in the arresting Yves Blue.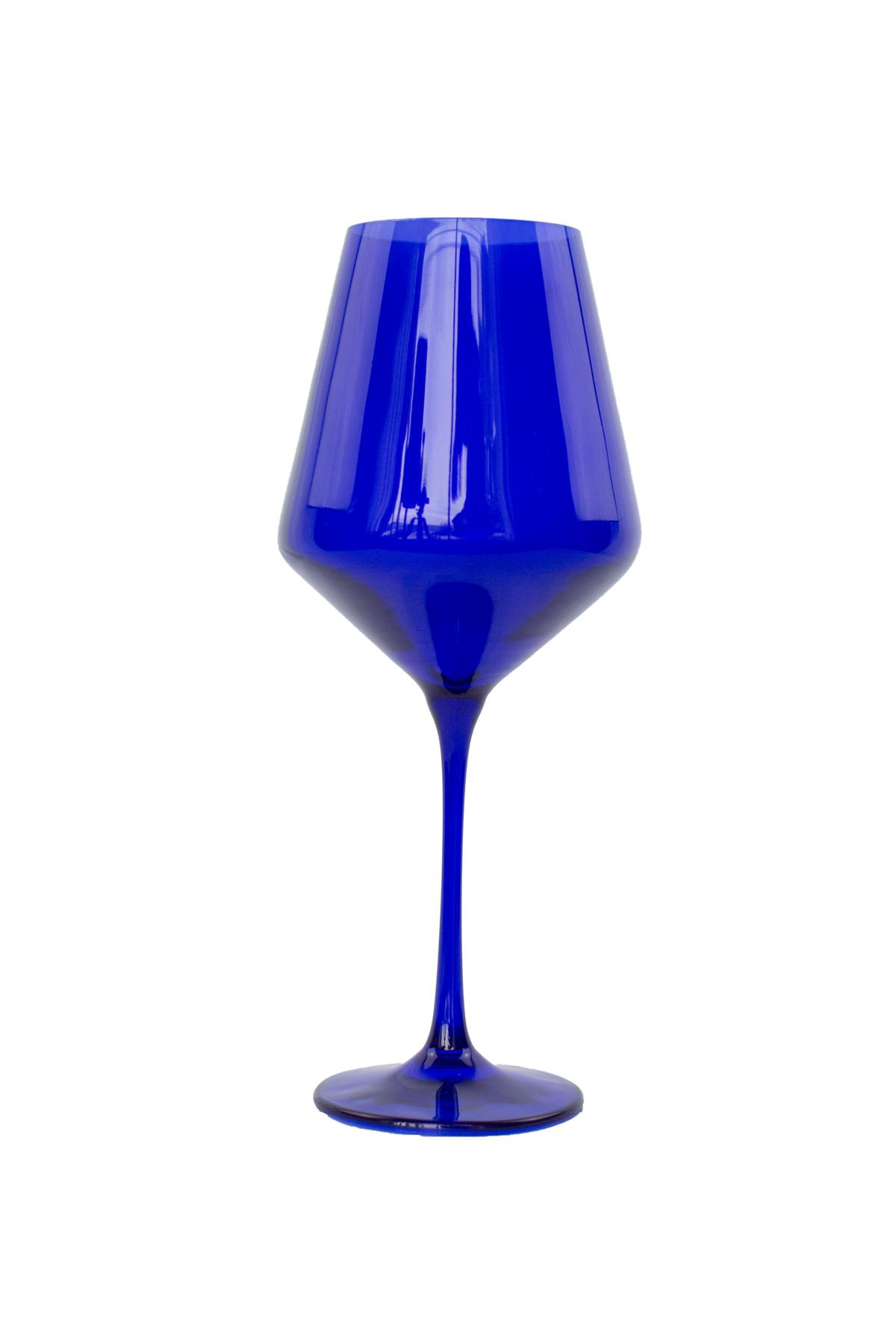 Courtesy of brand
Estelle Colored Glass always brings the drama, and its handblown Wine Stemware in Royal Blue is no exception.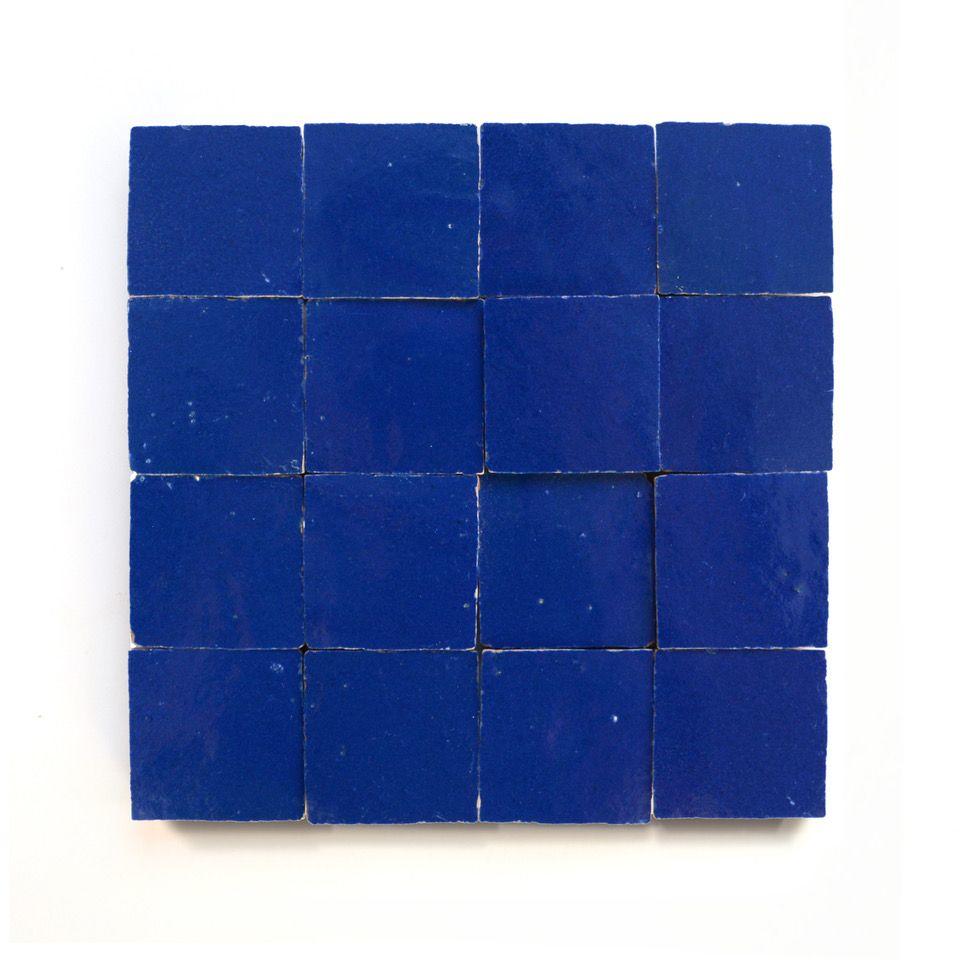 Courtesy of brand
Zia Tile's handmade cement Moroccan Blue 2x2 Zellige tile instantly transforms a drab backsplash into a showstopper.