With an emphasis on sustainable materials and honesty in craftsmanship, the design elements and ethos of the late 19th-century Arts and Crafts movement continue to endure.
Though simple in design, Arts and Crafts–style furnishings are wild in spirit. Born in response to the first-ever wave of mass-produced furniture that came to dominate the Victorian era, the British movement rose to prominence in the latter half of the 19th century with a mission to raise the standards for the decorative arts. "For the pioneers of the Arts and Crafts movement, their work was largely in contrast to the machine-made home items of the industrial age," says Catherine Sidwell, senior archivist at British luxury furnishings company Sanderson Design Group. "They rejected heavy ornamentation and the imitation of materials."
It's a philosophy that still resonates, and has inspired a growing number of designers in today's world of fast furniture and fleeting decor trends. "We are in an era when integrity of making, and a sense of timelessness, are of particular value," says British designer Ben Pentreath, who frequently draws from the period for his projects. "Where have things come from, and how are they made? With what and by whom? These are the questions that the early Arts and Crafts [proponents] were asking every day. One hundred years on, those values feel pressing."
The furniture designs that defined the Arts and Crafts movement—as well as the American Craftsman and Mission styles that followed—were thoughtfully understated, masterfully crafted and emphasized the beauty of natural colors and motifs. "The British pieces are generally lighter and display more rounded edges, curves and carving; while Craftsman furniture, exemplified by the designs of [turn-of-the-century American manufacturer] Gustav Stickley, is much more massive in feel and footprint, with very simple, board-like profiles and exposed joinery," explains John Smiroldo, president of Incollect, the online design, art and antiques marketplace behind the The Gallery at 200 Lex. While the styles varied across continents, key shared elements included rich earth-toned palettes, organic materials and dexterous details, ranging from hand-carved spindles to lathe-turned bobbin legs and mortise-and-tenon joinery.
At the center of the movement was a radical socialist named William Morris, an artist and textile designer who co-founded the decorative arts and furnishings company Morris, Marshall, Faulkner & Co. in 1861 along with six of his fellow pre-Raphaelite friends, including painters Ford Madox Brown, Dante Gabriel Rossetti and Edward Burne-Jones. Their work ran counter to the prevailing items on the marketplace: "At
that time in Britain, wealthy and middle-class homeowners tended to furnish their homes with overly ornamental, machine-made items," says Sidwell, who oversees the Morris & Co. archive, which is now owned by Sanderson. "Morris was frustrated that he wasn't able to buy the kinds of simple, hand-made furnishings that he wanted for his own home, which led him and his collaborators to design their own commercial furnishings."
The founders sought a simpler life and, more specifically, a return to hand-crafted decoration. In the early years, Morris, Marshall, Faulkner & Co. produced stained glass, metalwork and tiles. By the 1860s, the company had expanded into furniture and textiles, which included everything from embroideries and cloth wallcoverings to printed cotton upholstery fabrics and woven wools used as curtains, tapestries and carpets. "Morris's vision was counter to the fashions and trends of the day," says Sidwell. "He saw historic hand-crafts as contrary to industrialization and the capitalist system of mass production."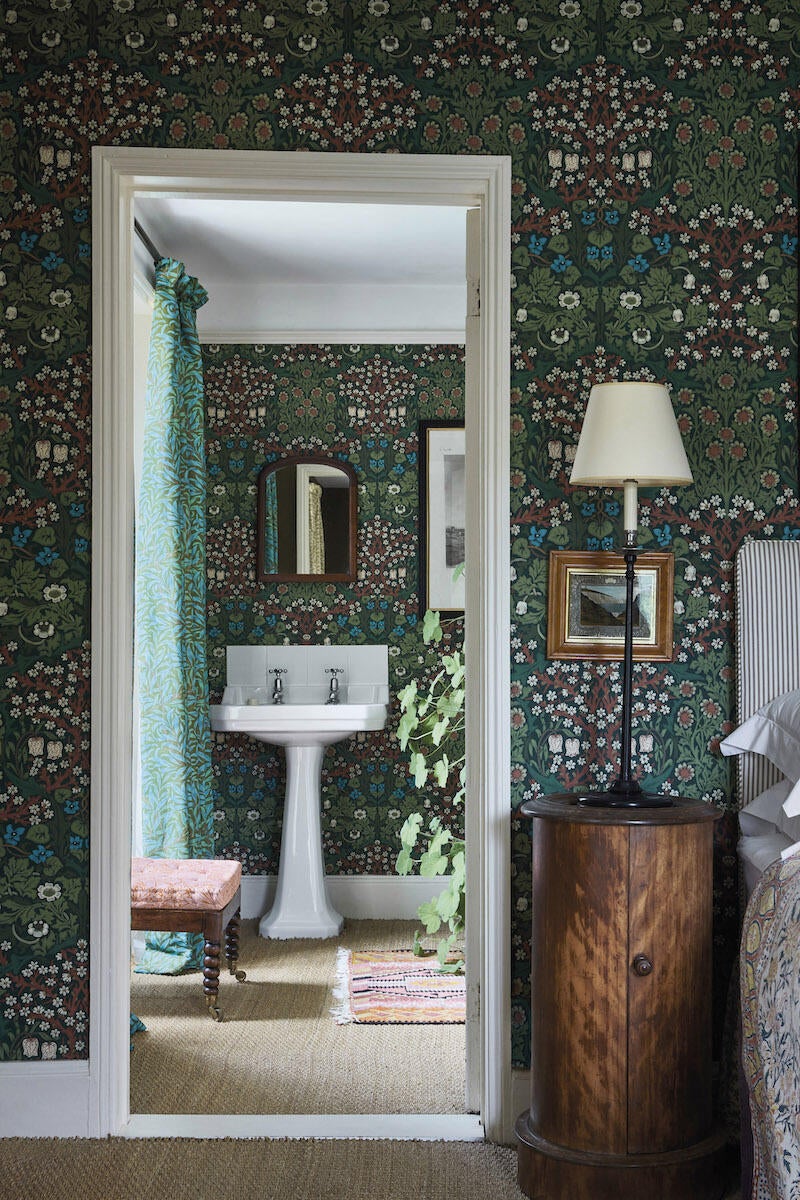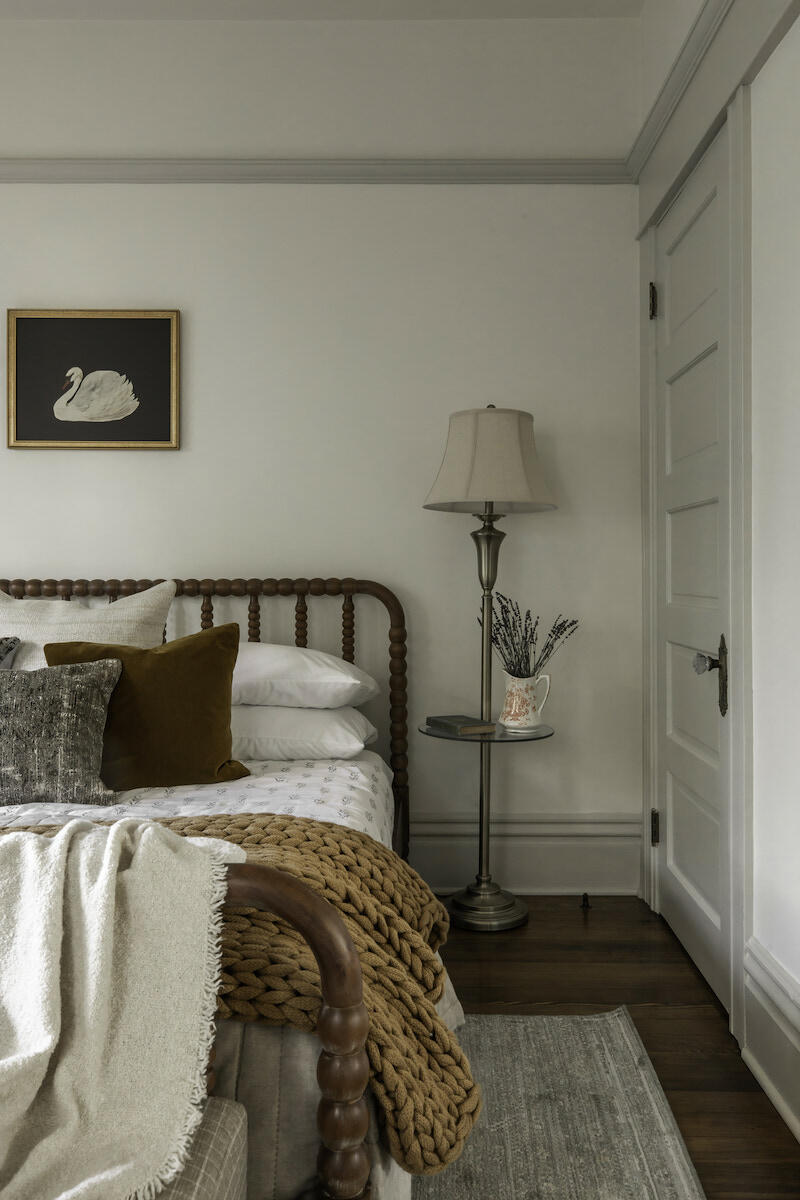 Morris's textiles, in particular, perfectly illustrate the ethos of the movement. Drawing from his early childhood experiences of wandering throughout the Epping Forest in greater London, seeing original medieval tapestries hanging in Elizabethan lodges, and reading romantic literature and writing poetry, Morris created hand-loomed fabrics and block-printed wallpapers that featured flat, two-dimensional representations of natural forms. The work was in striking opposition to the ornate flora and fauna motifs that characterized the industrial age­. "His preference was not to copy nature but to represent it without creating shading and effects that imitate nature in three dimensions," explains Sidwell.
Within a decade, the company's designs found mainstream success, but the brand struggled to meet the high demand with its slow, small-batch production processes. In 1875, Morris bought out his partners' shares and relaunched as Morris & Co. Under his direction, the company flourished. By 1881, he opened a textile printing workshop in Merton Abbey Mills in South London, complete with a water wheel for mixing dyes and land on both sides of the River Wandle, where he employed skilled weavers and local apprentices. Among them was textile designer John Henry Dearle, who eventually took over the company's creative direction after Morris's death in 1896.
Today, Arts and Crafts–descendant designs and ideologies are reemerging in modern interiors, at a time when sustainable materials, biophilic elements and proof of the human hand are more valuable than ever. "We truly believe that the quality and character you get with a bespoke furniture piece or a Morris & Co. print stand the test of time," says Katie Labourdette-Martinez of California design firm Hearth Homes Interiors, who with her partner Olivia Wahler recently designed The Craft House Inn in Santa Barbara in homage to the style. "With how fast design cycles move these days, and with the prevalence of fast fashion in furniture, people are coming back to the ideals that were central to the Arts and Crafts movement: quality, craftsmanship and humanizing design."