Take a walk down memory lane with these fashion-forward finds that take their cues from the 1980s, 1990s and 2000s.
THE EIGHTIES
Courtesy of Samsung
Brooklyn, New York–based artist Alex Proba created the abstract design of Samsung's limited-edition Bespoke 4-Door Flex refrigerator using colorful paper cutouts.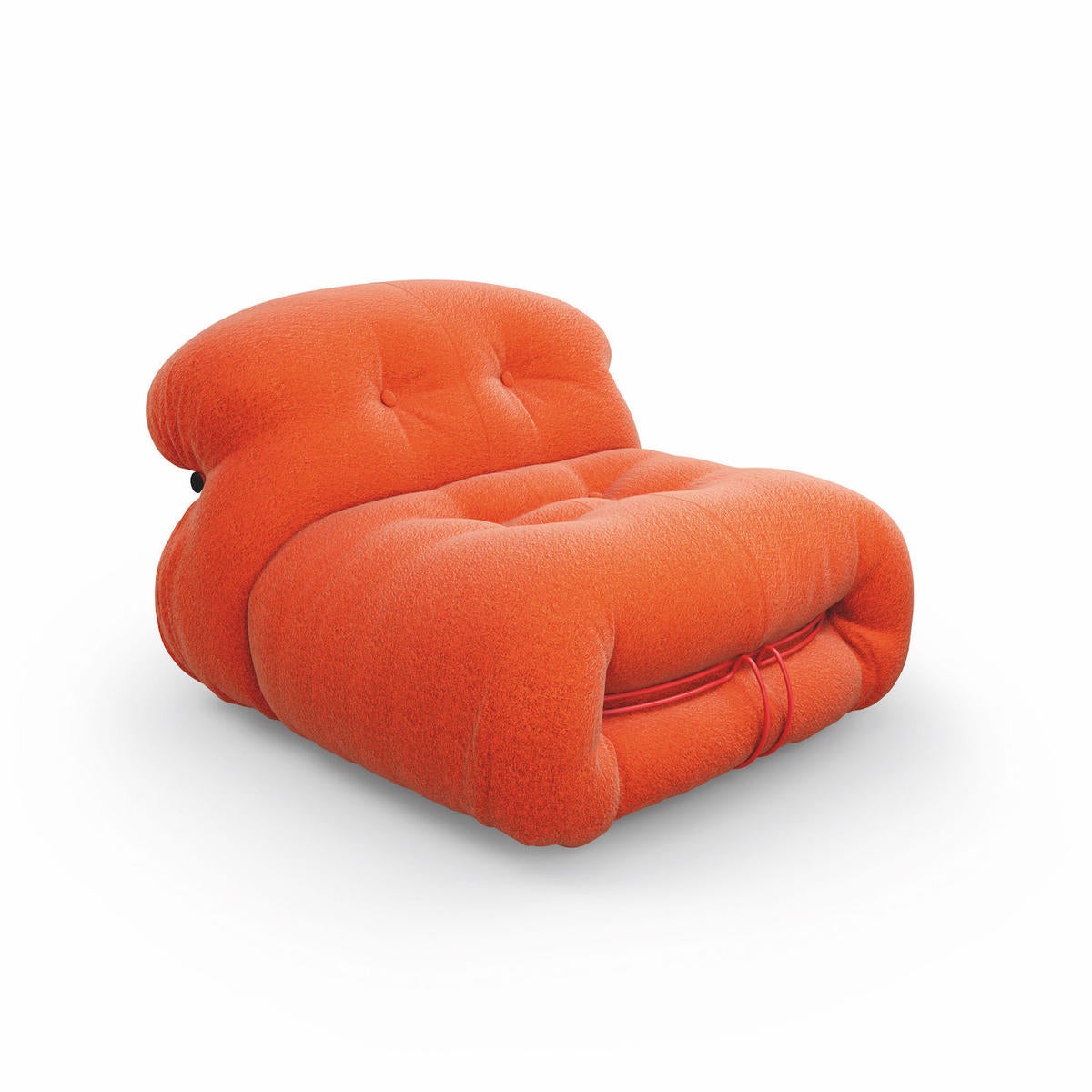 Courtesy of Cassina
Oh, Chairry! The Soriana armchair by Afra and Tobia Scarpa, available from Cassina, is sure to recall your playful childhood fantasies.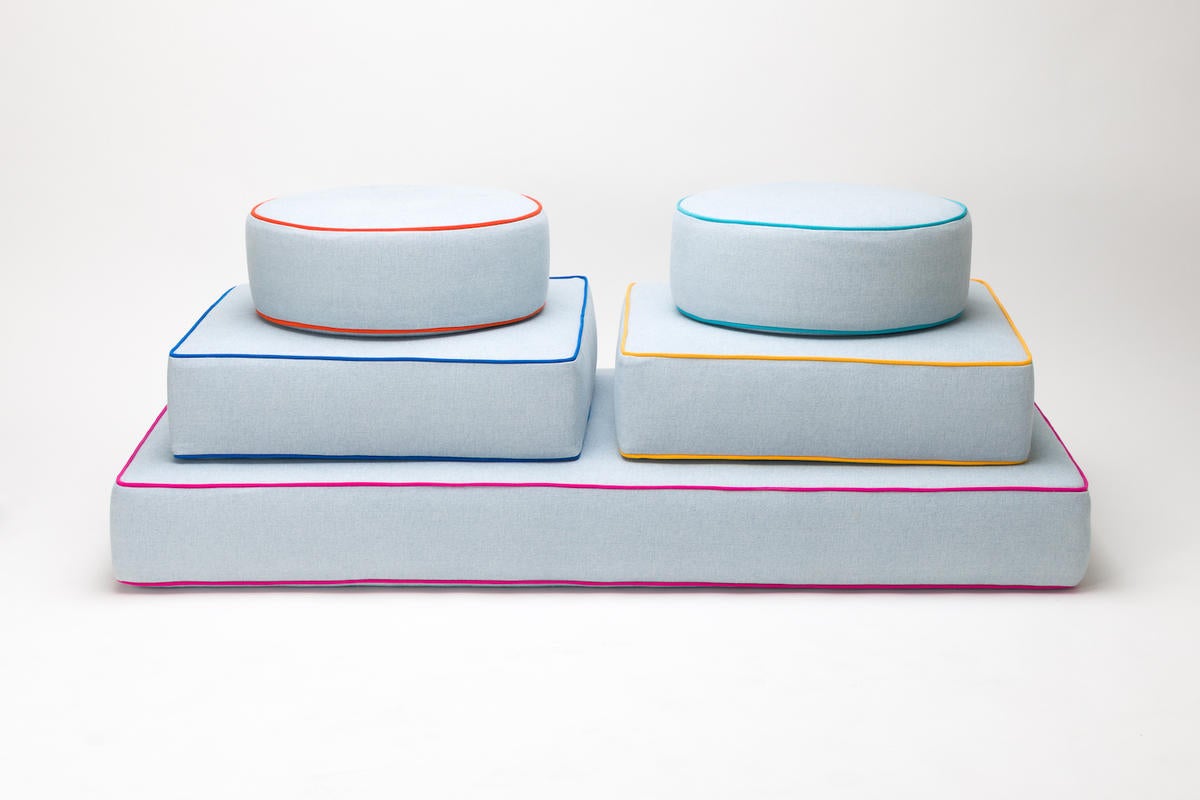 Courtesy of Another Human
Another Human's denim Stacks bench is a real multitasker. In fact, you're encouraged to rearrange its cushions to form anything from a daybed to a series of ottomans.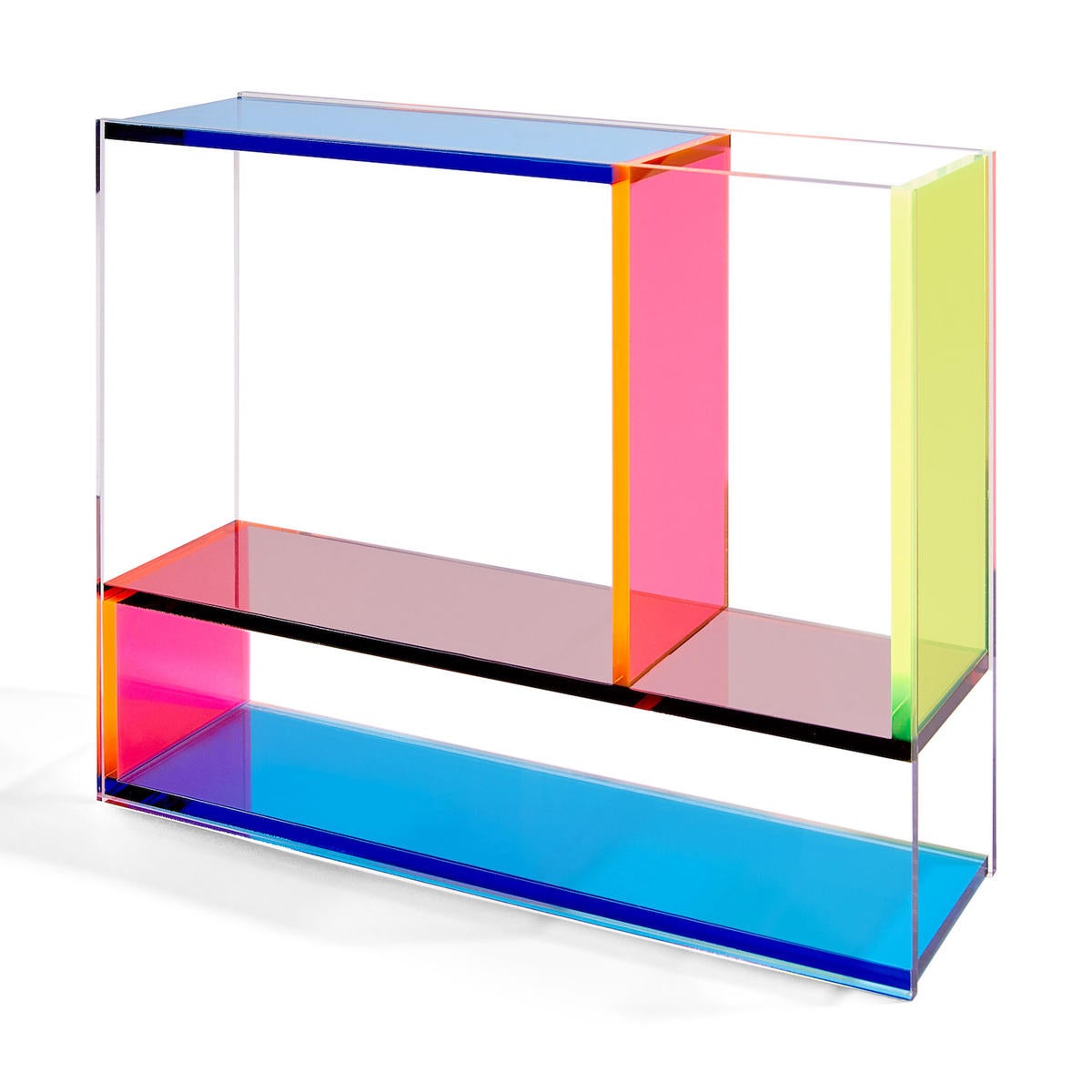 Courtesy of MoMA Design Store
Feel free to compartmentalize your emotions. The intersecting, acrylic panels of Frank Kerdil's Mondri vase, available at the MoMA Design Store, are designed to cast highlighter-hued shadows.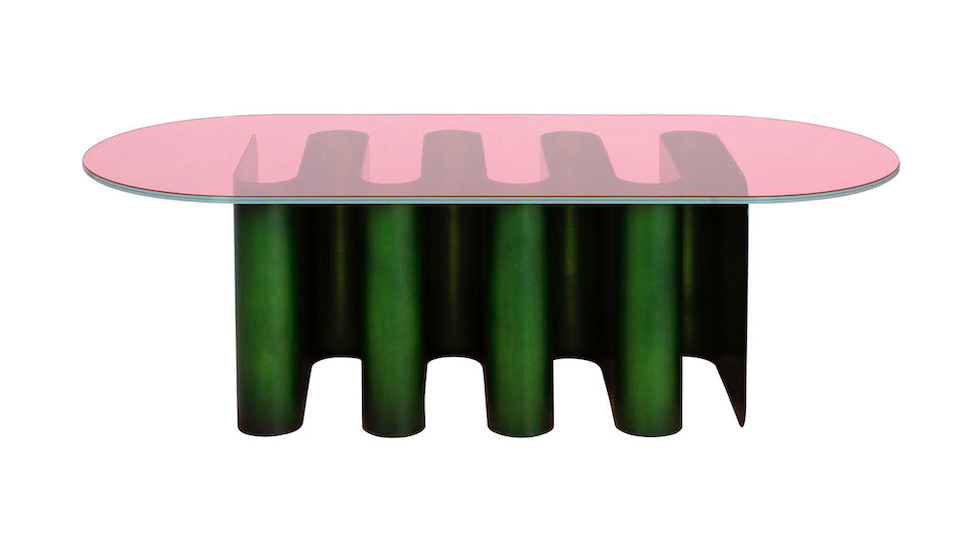 Courtesy of Pulpo
Here's a wicked brainwave. Julia Chiaramonti's Tavolino 2 table for Pulpo comes in your choice of four eye-catching colorways.
Courtesy of Artemest
There's no question who's the fairest of them all. The wavy silhouette of Poltronova's Ultrafragola floor mirror and lamp by Ettore Sottsass, available at Artemest, has them all beat.
Courtesy of Yellowpop
Keith Haring was one of the defining pop artists of the 1980s. And now, this LED neon version of his Barking Dog motif, available at Yellowpop, can redefine your living room.
THE NINETIES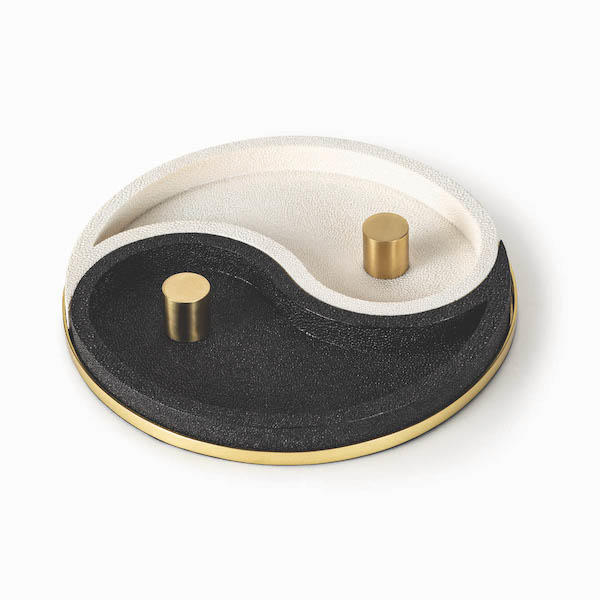 Courtesy of Regina Andrew
What could be more enlightening than scoring one of Regina Andrew's Yin Yang tray sets?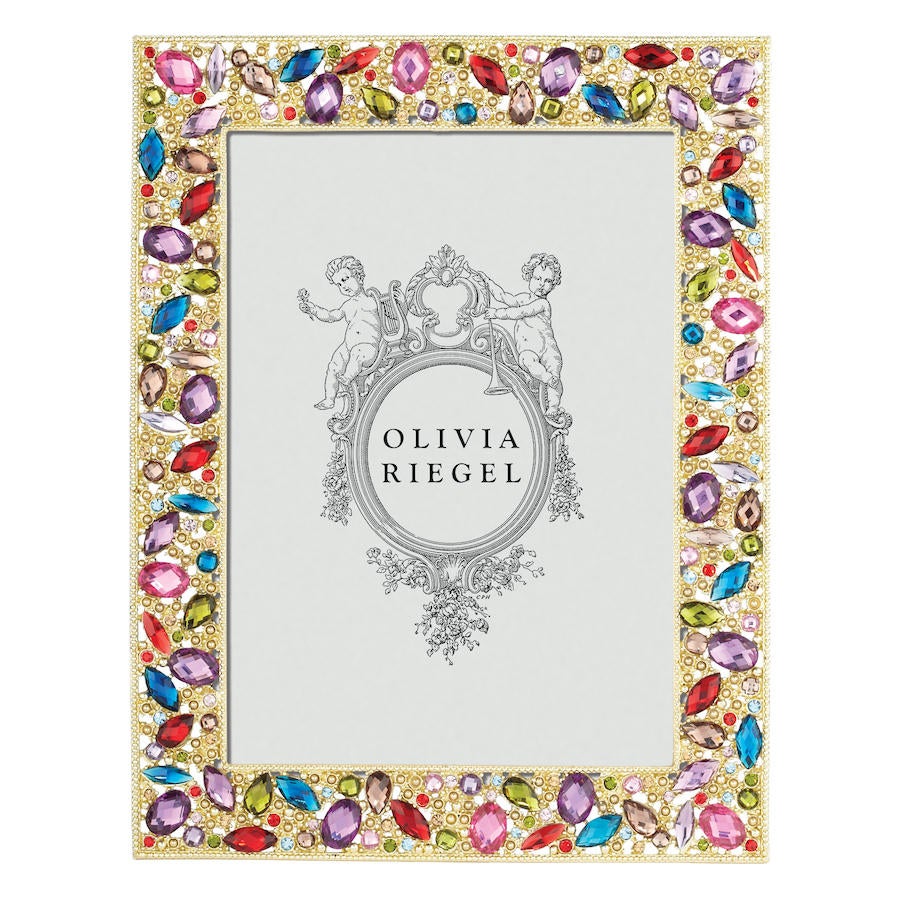 Courtesy of Oliva Riegel
Oliva Riegel's Dominique frame boasts enough bling for a '90s pop princess.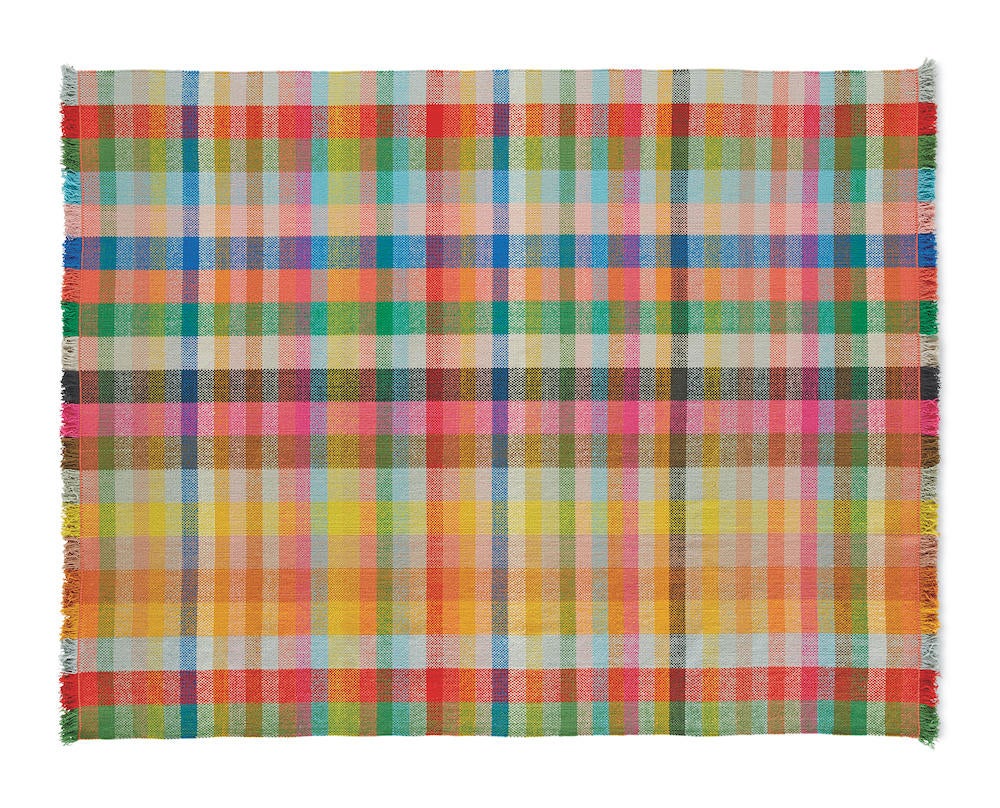 Courtesy of Herman Miller
The vibrant plaid of Maharam's Multitone rug, available at Herman Miller, will put pep in your step.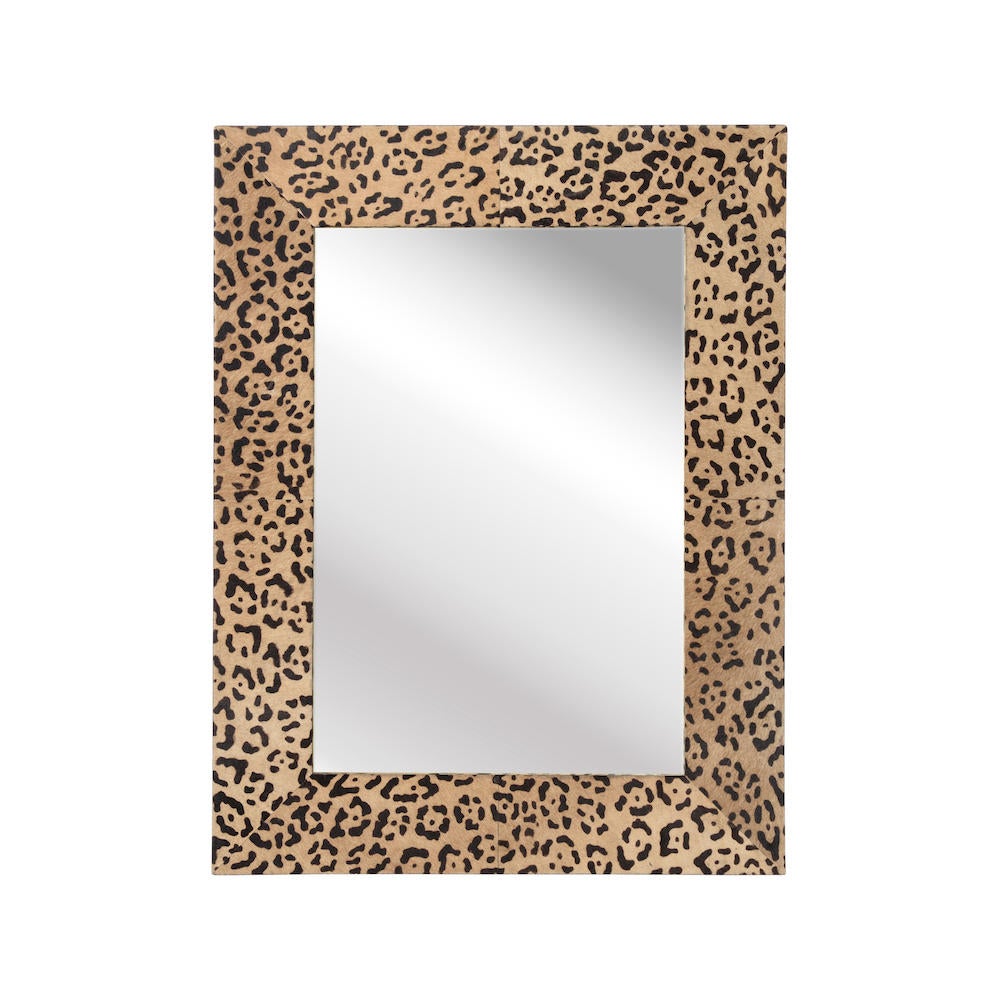 Courtesy of Wildwood
Take a walk on the wild side with Wildwood's Sabor mirror.
Courtesy of Lands Down Under
Lands Down Under's Olive Brushed Mohair throw recalls Kurt Cobain's Unplugged green cardigan—which recently sold at Julien's Auctions for a cool $334,000.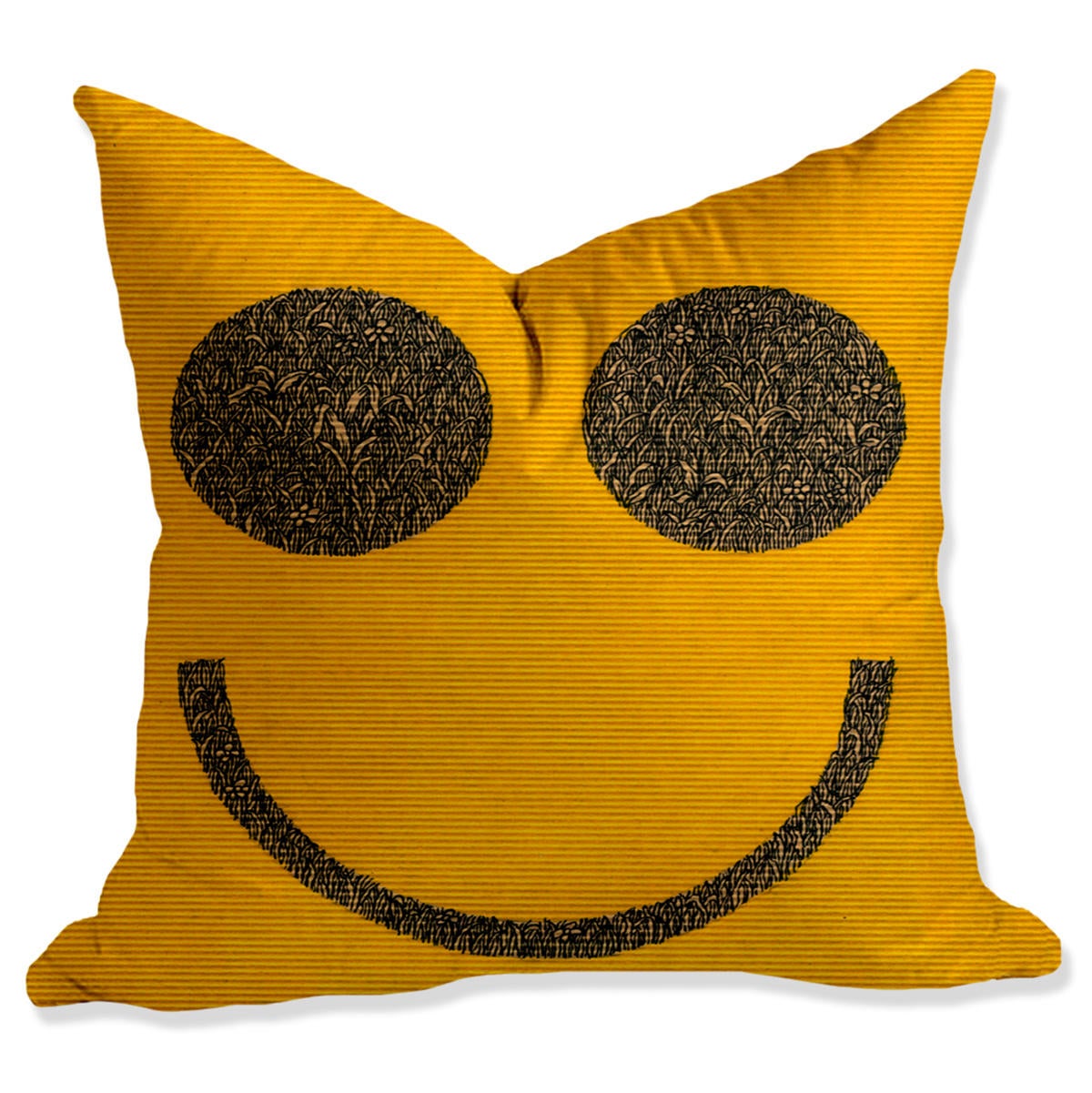 Courtesy of Western Sensibility
Something to smile about! Designed by artist Tyler Krasowski for Western Sensibility, the Smile Day pillow is made with a plush vegan-fiber filling.
Courtesy of Kvadrat
As if! The Artisan curtains by Ulf Moritz, available at Kvadrat, are handwoven from a kaleidoscopic medley of yarn—and worthy of Cher Horowitz.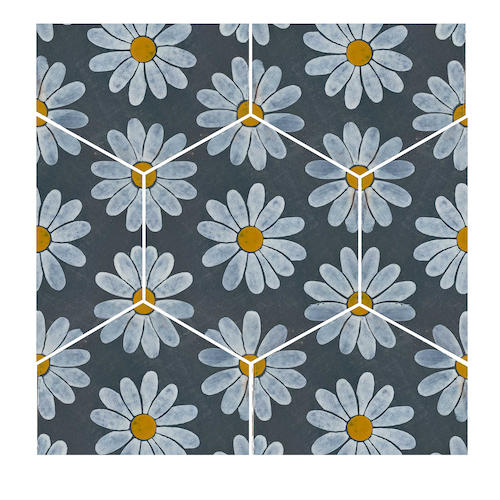 Courtesy of Artemest
Etsy's trend expert Dayna Isom Johnson reports a 40 percent rise in searches for daisy-themed items in the past three months alone. Studio Le Nid's handpainted Kimeya Margherita Gray tile set by Vincenzo Messina for Artemest evokes all the optimism of that plucky little flower.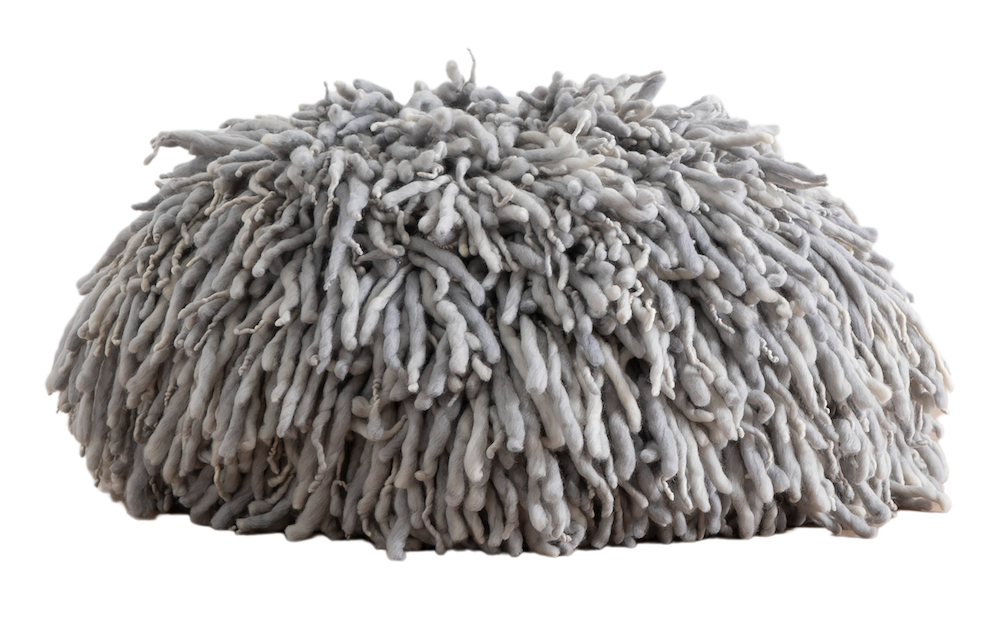 Courtesy of ZZ Driggs
The Woolly pouf by ZZ Driggs offers a shaggy alternative to the traditional beanbag.
Y2K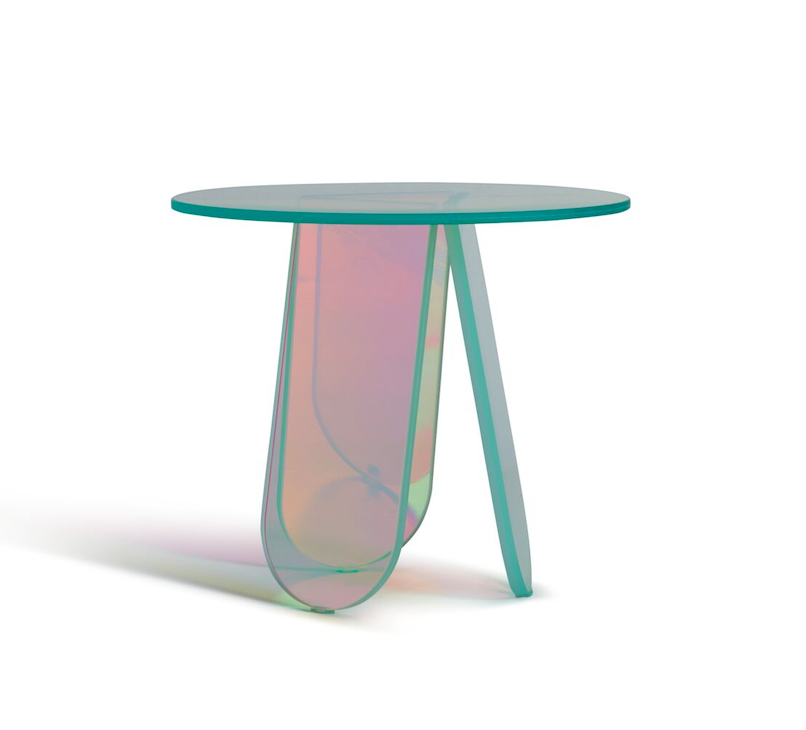 Courtesy of Design Within Reach
Try life from a different perspective. The ever-changing hues of Glas Italia's Shimmer side table at Design Within Reach will complement a rainbow of palettes.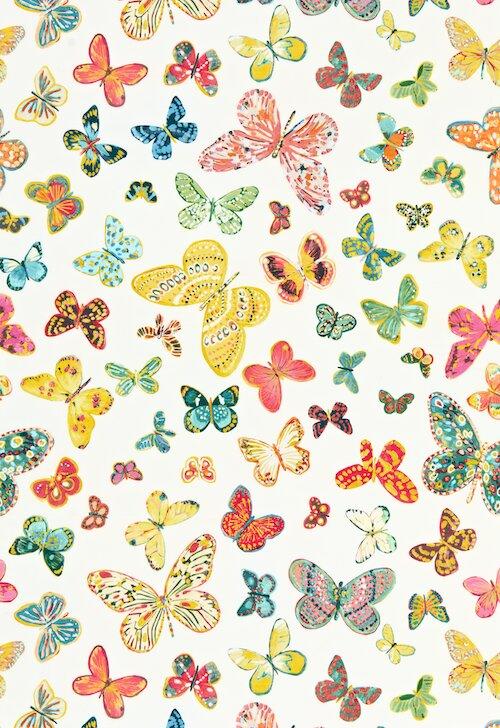 Courtesy of Schumacher
Schumacher's vibrant Butterfly fabric will leave you gazing in wonder.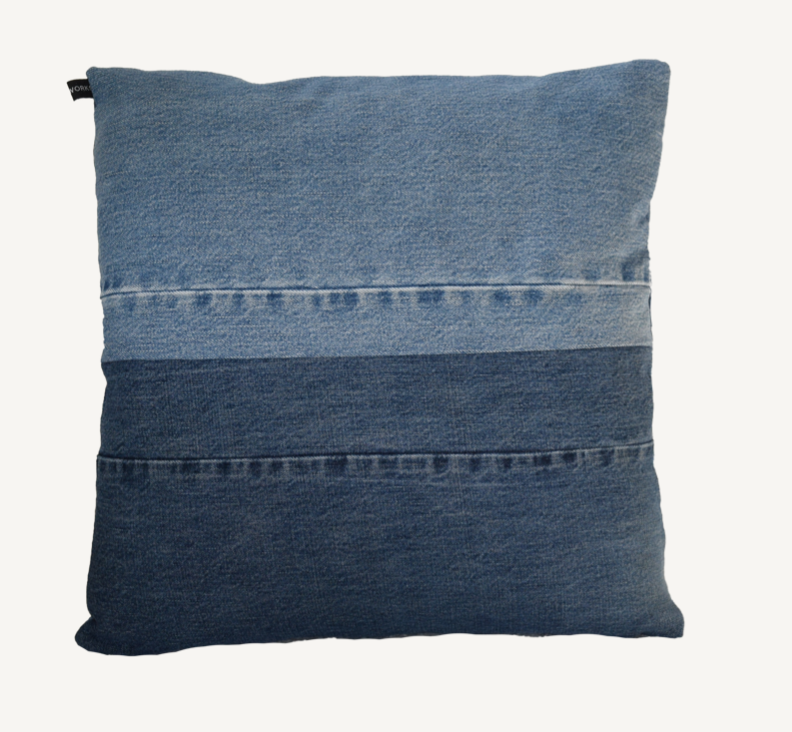 Courtesy of Etsy
Like Britney Spears' iconic denim dress at the 2001 Video Music Awards, this pillow cover by Aype Works, available through Etsy, is assembled from patches of recycled blue jeans.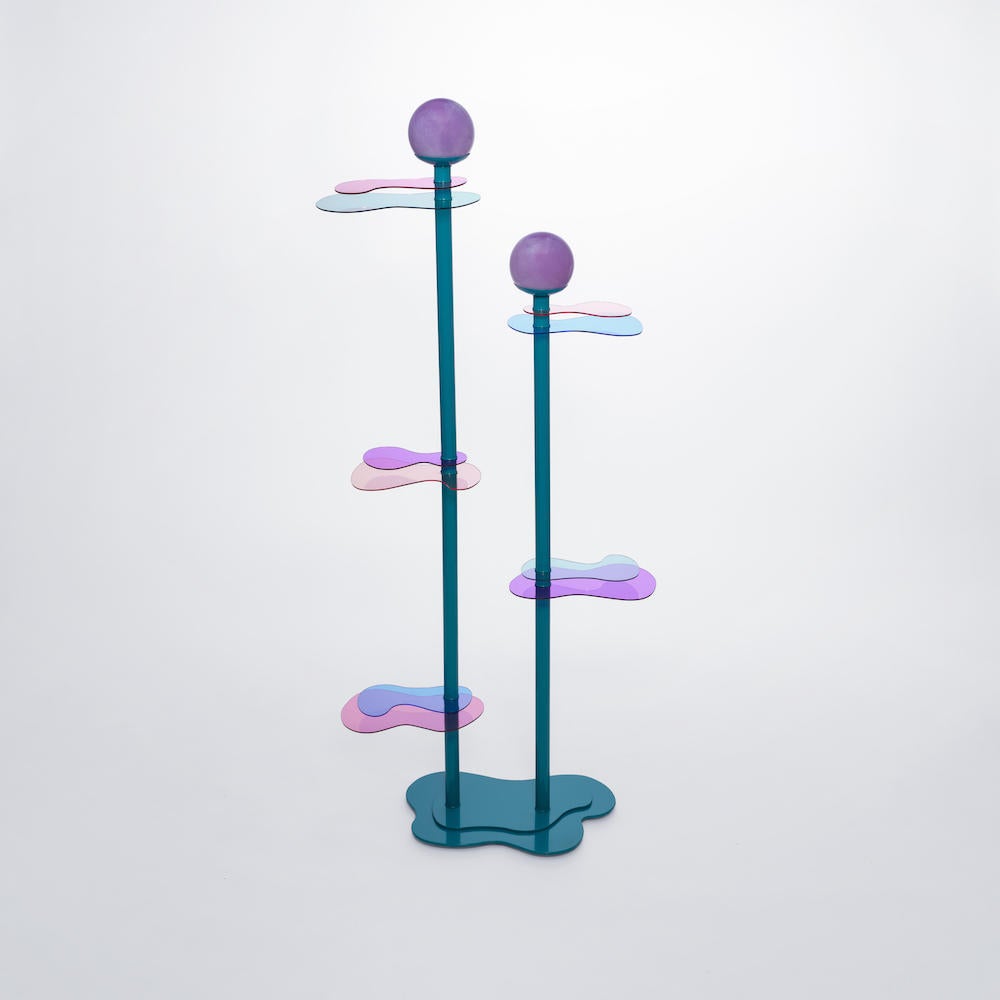 Courtesy of Another Human
Like some fantastical aquatic plant, Another Human's Nymphaea lamp boasts amorphous petals that appear to float on air.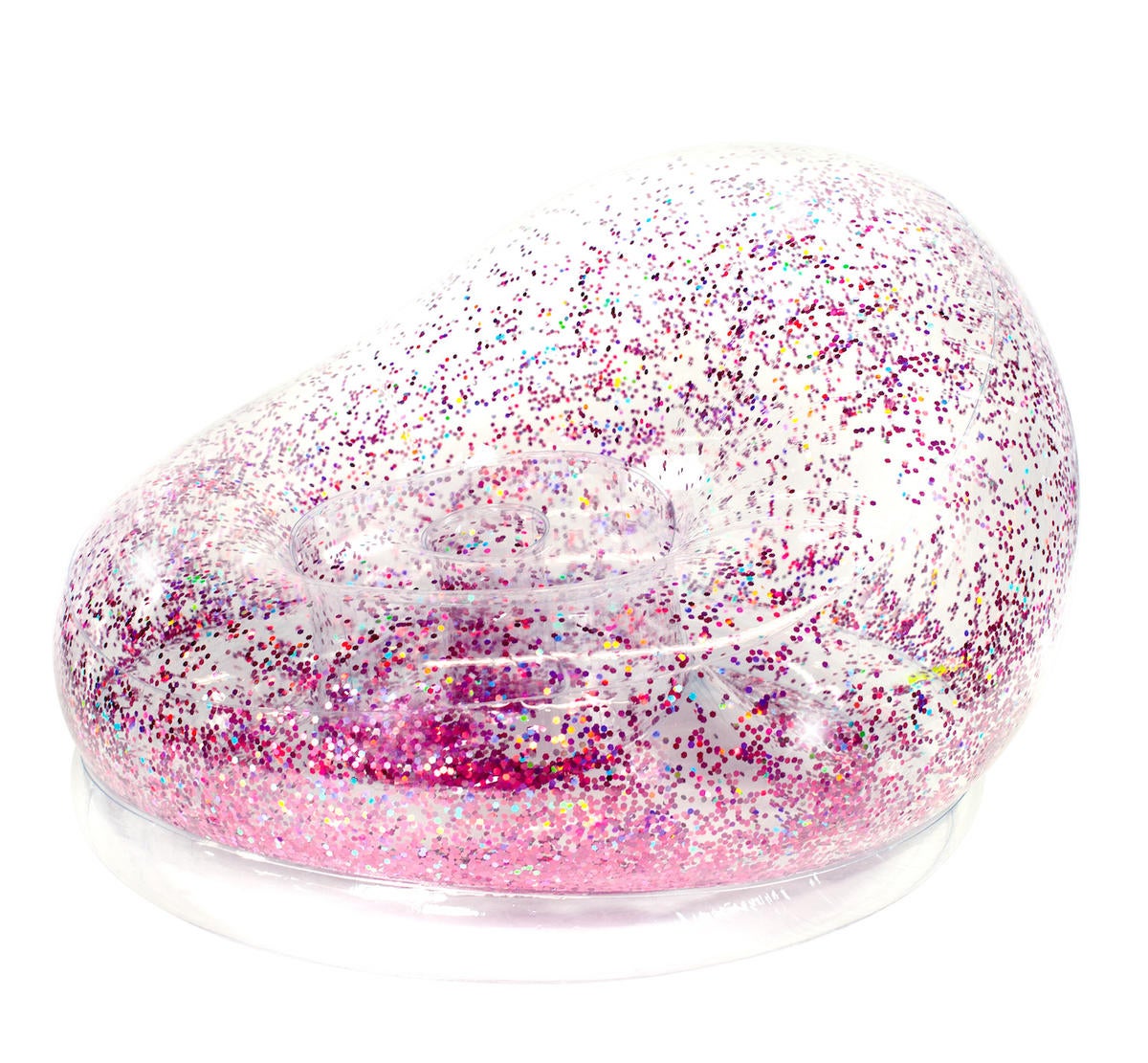 Courtesy of AirCandy
Don't let the playful appearance of AirCandy's Pink Glitter inflatable chair fool you. Composed of durable, waterproof PVC, it can be used both indoors and out, and inflates in seconds.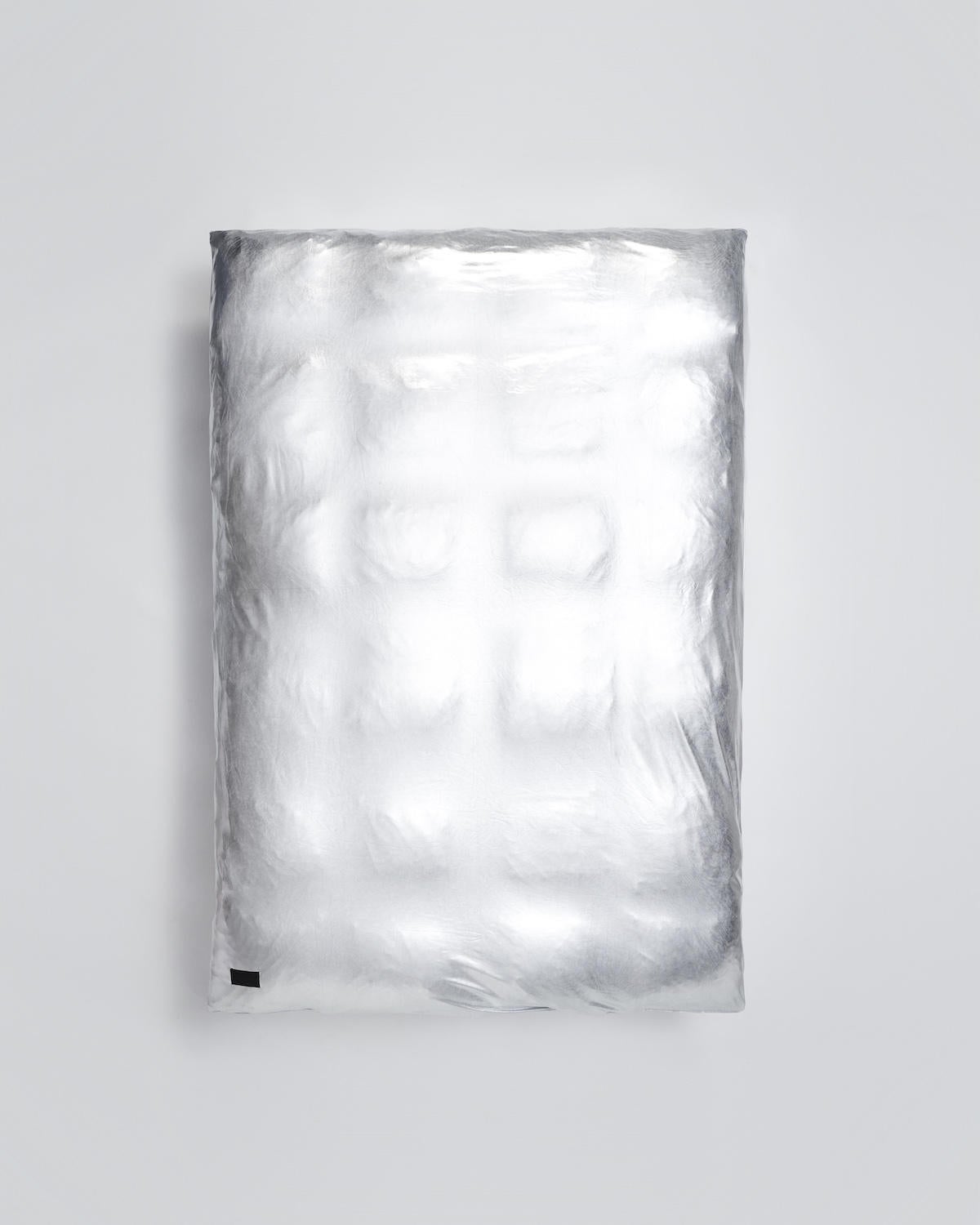 Courtesy of Kvadrat
You don't have to pay $55 million for a trip aboard the Crew Dragon. Magniberg's Nude Metallic Jersey duvet cover, available through Kvadrat, will send you straight into outer space (from the comfort of your bed).
Courtesy of Studio M Lighting
This futuristic Megalith wall sconce by Nina Magon for Studio M Lighting is crafted from dichroic, color-shifting glass.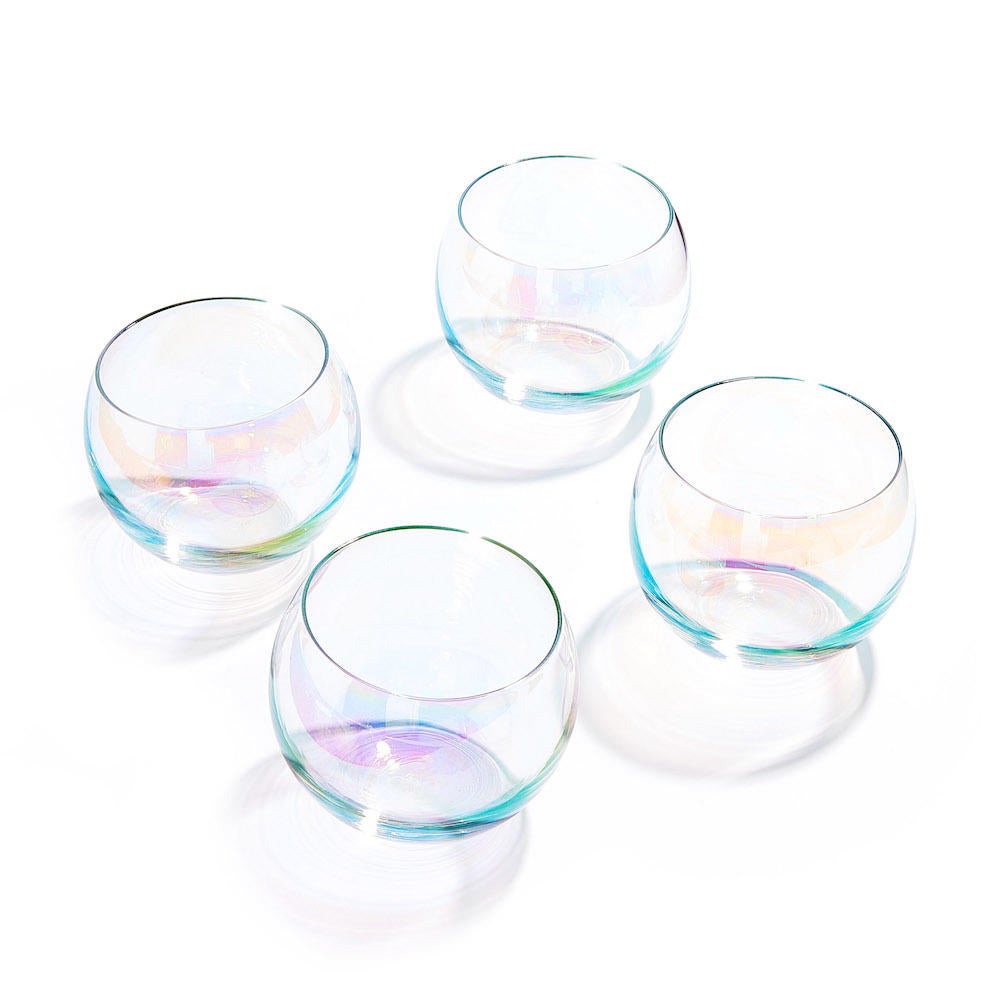 Courtesy of MoMA Design Store
With their handpainted iridescent finish, the Bubble Rocking tumblers at MoMA Design Store afford a shimmering touch to any tablescape.