Any designer will tell you: Sourcing a piece with a story adds dimension to a space and plants a seed for countless conversations. Often, these stories come from the past—antiques, heirlooms and handmade works that draw from centuries of tradition. But what about a story from the future?
Artificial intelligence—sometimes called machine learning—can feel like a far-off, science-fiction proposition. But the truth is that AI is already here, it's just invisible. At present, machine learning permeates everything from our Netflix homepage to customer service phone calls. And while the effects of algorithms are felt daily (hello, Instagram ads), AI often feels like a behind-the-scenes force in our physical reality—one that, for the most part, has maintained its distance from the interior design industry. That may be changing.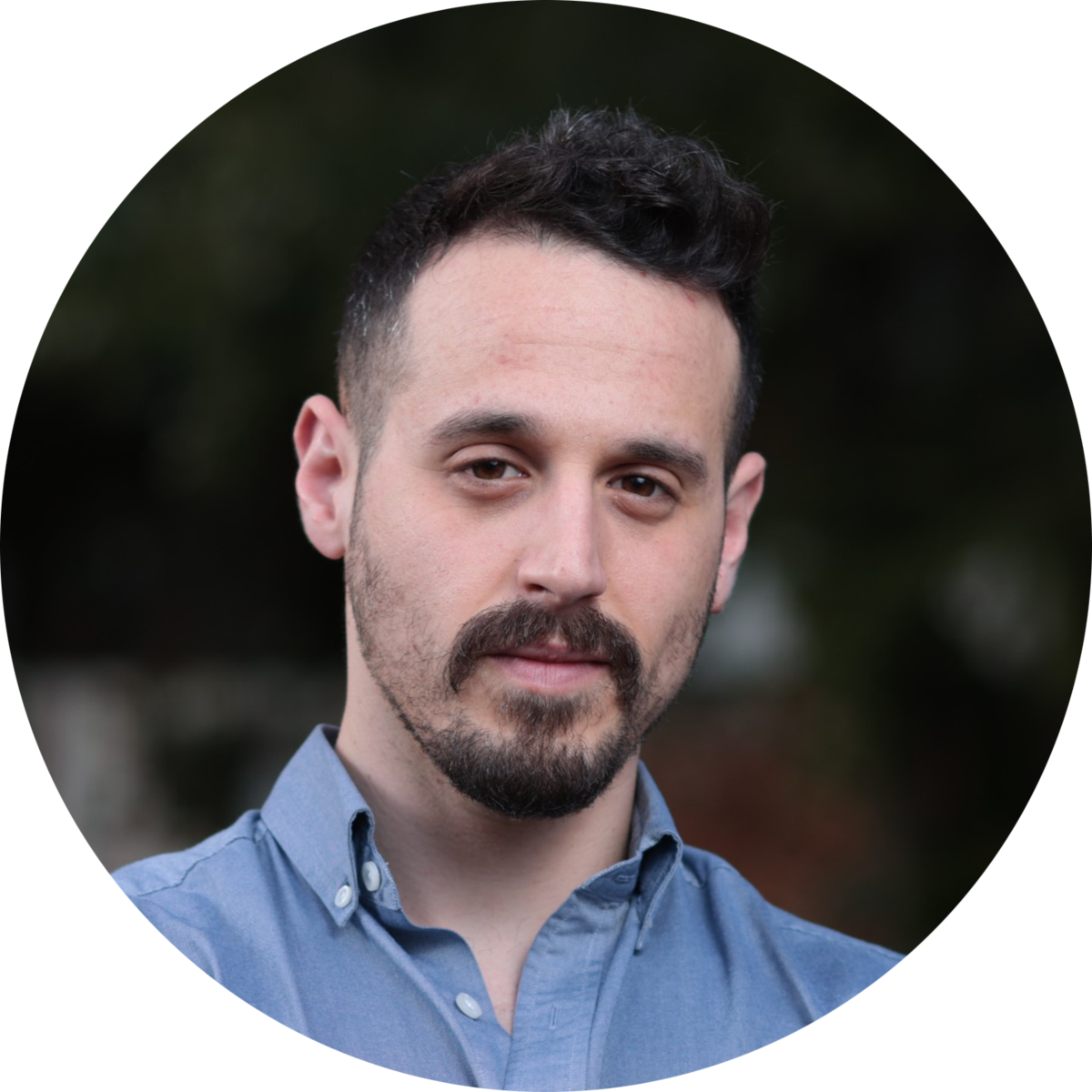 Courtesy of Art AI Gallery
The appetite for AI-generated art stretches back to October 2018, when Christie's auctioned its first-ever piece of art created by artificial intelligence, Portrait of Edmond Belamy, for $432,500—about 45 times what it was estimated to sell for. That success signaled an interest in the market for digital art, and for Ben Kovalis, co-founder of Art AI Gallery, it marked the beginning of a new phase in his career.
Kovalis is something of a pioneer in the consumer-facing AI-generated art market. When he and Art AI co-founder Eyal Fisher saw the Belamy portrait, they believed that their combined tech savvy could produce a higher-quality piece of art. Six months later, the duo had a working prototype, and Art AI Gallery launched as part tech company, part online gallery and part e-commerce business.
Kovalis and Fisher based their initial prototype off a "generative adversarial network" (a pair of algorithms that communicate with and learn from one another to improve their performance), working to develop AI that would produce, at scale, original, varied and accessible artworks. The pieces are distinct, referencing a range of artistic styles, but they always depart from something familiar. And there's a reason for that.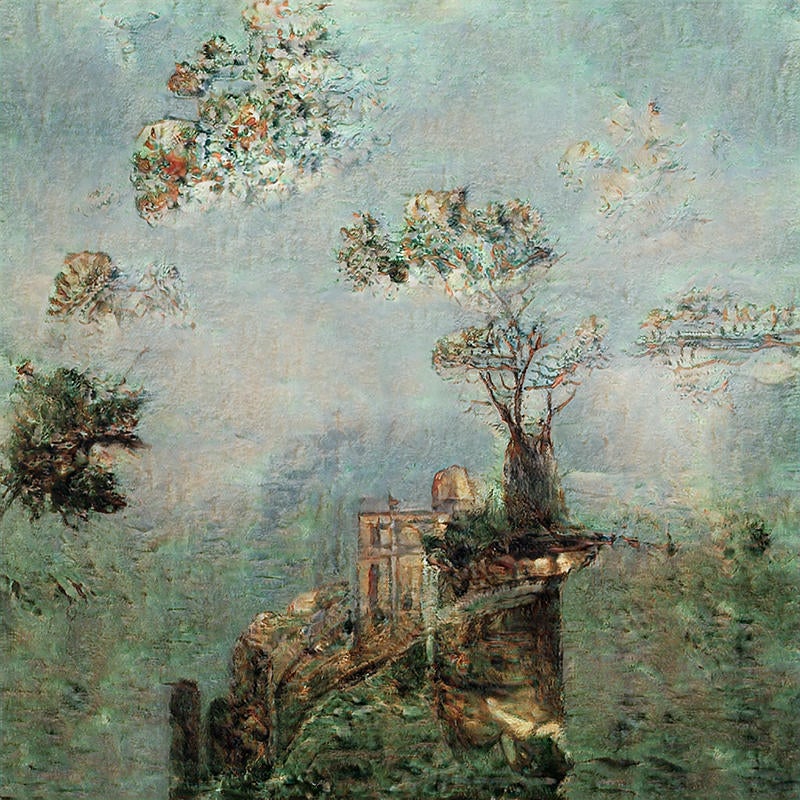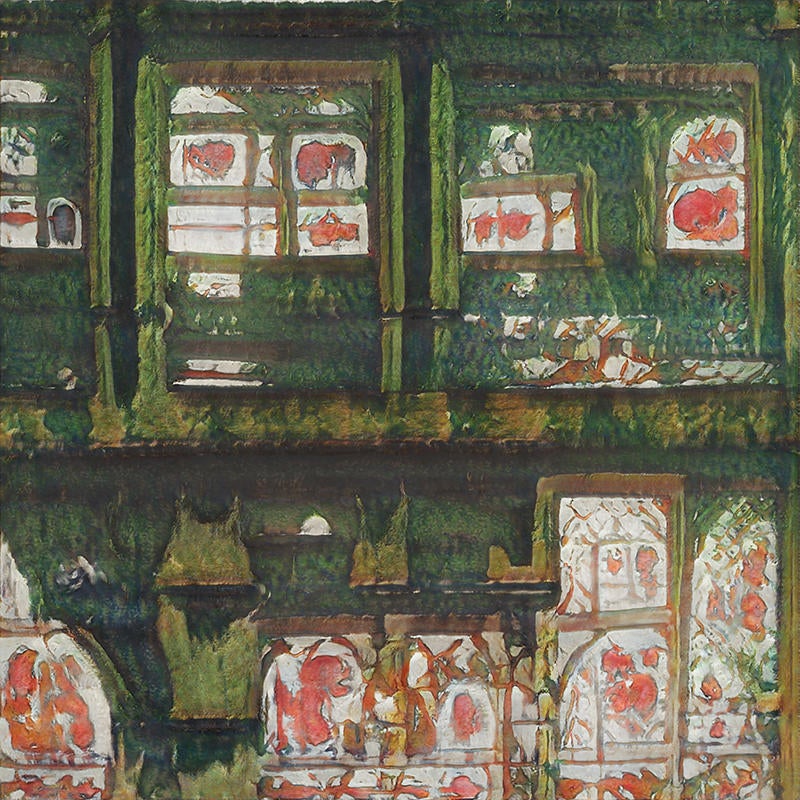 In layman's terms, here's how it works. The Art AI algorithm creates art informed by three main data sets: art from the past, contemporary works, and user behavior from the site that indicates purchasing and browsing trends. Each piece starts off as nothing more than a couple of pixels. Through a series of assessments, the AI's work is measured for "humanness" by another part of the neural network, which Kovalis refers to as the "critic." Pieces that score highly enough are curated by a team of (actual) humans at Art AI Gallery. The final works are then digitally printed on canvas and sold.
Art AI's works currently retail from $89 to $169, striking an enticing balance between a low price tag and a high-interest product. "We're not selling one artwork for $100,000 that zero percent of the population can buy," Kovalis tells Business of Home. "Most people don't have the kind of money to own a unique piece of art in their homes, and we're giving them that opportunity, and they can browse through thousands of options to find one they really like."
Art AI Gallery has structured its sales to ensure exclusivity to the buyer: After a piece is purchased on the website, it cannot be acquired by another person. One-time sales come with a certificate of authenticity and a high-resolution digital version of the work in addition to the actual canvas.
Currently, the e-commerce side of the company doesn't distinguish between types of buyers, but with a forthcoming trade program, Kovalis hopes to work more closely with designers, offering customized printing options and discounted pricing. "The artworks are always unique, and that has value of its own," he says. AI-generated art is also new tech, and it comes with an undeniable cool factor that is sure to elicit conversation, even if the opinions tend to be divisive.
"People are fascinated by it," says Kovalis. "Some people think it has no soul, [or] that it goes against art—I've heard pretty much everything at this point. But it's so engaging. It's not like a regular product where most people go past it and feel indifferent. You either like it or you don't, but you need to say something."
Homepage image: 'Light Air' | Courtesy of Art AI Gallery