Elsie de Wolfe, long considered the first interior designer, is being introduced to a new generation. The Elsie Rooftop, dedicated to the designer, socialite and actress, who was also known as Lady Mendl, will open this week in midtown Manhattan, brought to life by the owners of the Refinery Hotel in the Fashion District.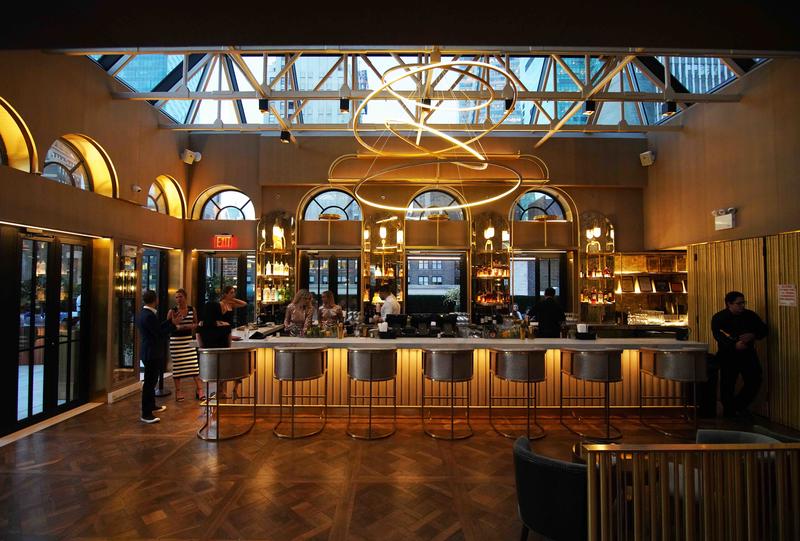 The Roaring Twenties concept for the bar draws its influence from a series of Park Avenue penthouses belonging to Condé Nast—and which were designed by de Wolfe herself.
"Elsie's style had always been 'light, air and comfort,' and it is in that spirit that we created 'Elsie': A space that beams across the New York skyline and, for a moment, lets you live the life of the rich and famous in the Roaring Twenties," explains designer Delphine Mauroit, of DM Design & Architecture, who designed the $7 million rooftop lounge and terrace. "Our concept was to create a villa on the roof, intermixing various residential elements, such as the arched doors leading to the garden to emphasize the penthouse concept."
The bar will offer food—think grilled cheese with caviar, miso shrimp cocktail, and artisan flatbreads—from David Burke Catering Co., while the cocktail menu features drinks inspired by the designer and her work. The hospitality team is managed by Sean Scottini, who arrives with experiences honed at Armani Ristorante, Cipriani's Rainbow Room, Gordon Ramsay, Tony May's San Domenico NY, Savoy Hotel Group England, and Italy's Grand Hotel Villa d'Este in Cernobbio, Como.
"I'm excited that we have an opportunity to showcase David Burke's food in such a beautiful venue with such seasoned visionary partners," says David Burke, the project's chef partner. "I am also thrilled to introduce David Burke Catering Co. with Andrea Correale at Elsie Rooftop for larger events throughout the year."
Elsie Rooftop is located at 1412 Broadway, between 39th and 40th Streets, in New York. It will be open Monday through Saturday, from 5 p.m., and will launch brunch service in the fall.