Come May 8, the Georgia World Congress Center in Atlanta will house more than nine miles of ceramic tile and natural stone for the annual Coverings conference. Now in its 29th year, the largest international tile and stone show in North America welcomes more than 26,000 attendees, from designers and builders to installers and distributors, to preview the latest industry innovations from around the world. Read on for our Designers' Guide to Coverings 2018.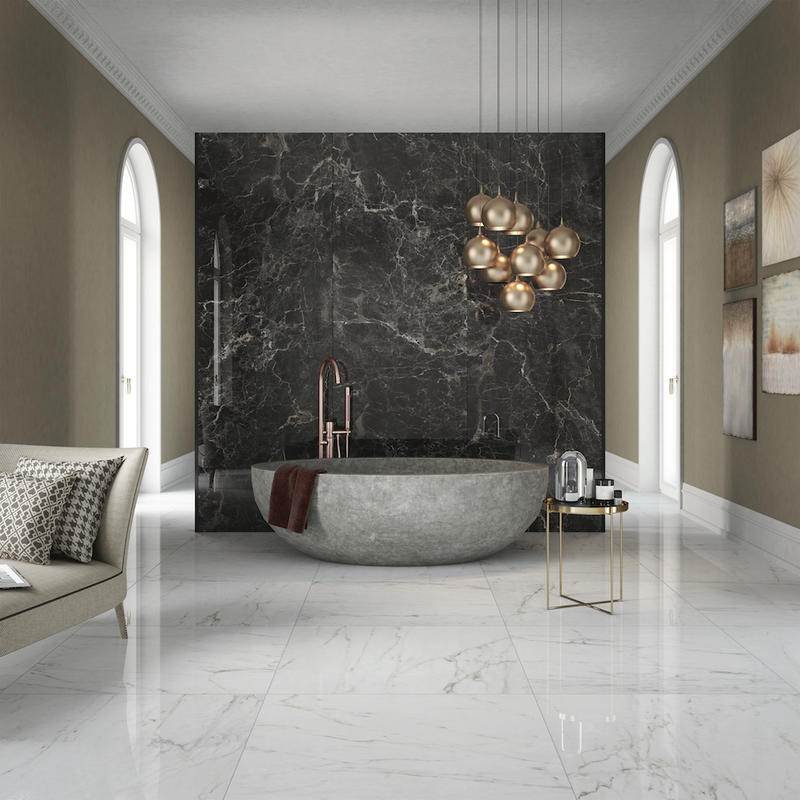 On Display
There will be no shortage of Insta-worthy tile scenes happening at the show. Pro tip: Pack cute shoes for the picture-perfect floor tile moments. Modern-minded Italian manufacturer EdilGres and tile showroom meets art gallery Famosa are among the top exhibitors on our must-visit list. Also on our radar is the vitreous Diamond mosaic, made of cathedral glass chips, by Mosaico+.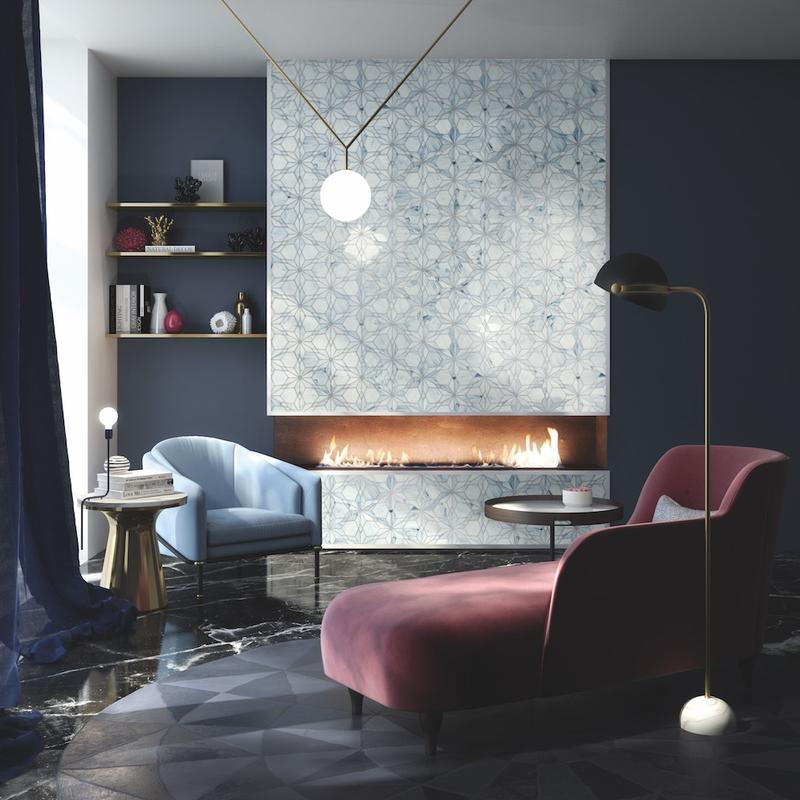 Designer Showcase
After learning about the installation process, see it put in place at the Installation Design Showcase (Hall C, Booth 8804). Three Atlanta-based designers have partnered with industry-certified contractors to create beautiful designs built around an inspiring tile or stone installation.
Designers Jeffrey Baker of JBB Architecture + Interiors, Brittney Ferren of The Johnson Studio at Cooper Carry, and Rita Carson Guest of Carson Guest team up with install pros from D.W. Sanders Tile & Stone Contracting, Visalia Ceramic Tile, and J&R Tile, respectively, to create designs around this year's 'Tiny House' theme.
Live Demos
A great designer knows the process behind the project. Gain the know-how behind today's most challenging tile installations at the fan favorite Live Installation Demonstration Stage (Booth 7201). With programs running throughout the conference, attendees can get an up-close look at the latest materials and techniques—from the world's first dry-cut tile saw to tests for grout and waterproofing systems—used by certified pros. Looking for more hands-on learning? New Coverings feature The Installation Experience (Booth 8401) gives guests the chance to work alongside an installer to experience today's best practices firsthand.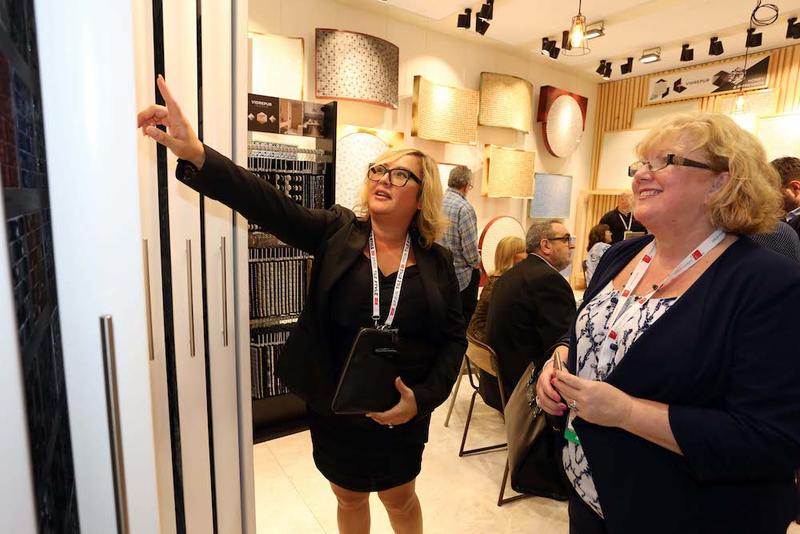 Talking Tile
A course list of more than 45 sessions—many of which are CEU-accredited—is among the biggest designer benefits at Coverings. Delve into the state of the tile and stone market, as well as other hard-news topics, at one of the several Townhall Meetings, or stick to lighter fare with talks on trends and sustainability, including "The Future of Tile Technology" with Area for the Habitat's head of product design, Lucia Ortiz.