The light-bulb moment happened 10 months ago. During weekly phone calls with users, Beatrice Fischel-Bock, co-founder of Hutch, an interior design app that lets you decorate your space and then buy the furniture, heard the same thing over and over: "They'd say, 'I love playing with the tools, I love creating designs, but I'm not actually shopping for furniture.' Or, if they were shopping, 'I found the same thing cheaper on Amazon,'" she tells Business of Home. In other words, users weren't converting to buyers, and Hutch wasn't making money by selling furniture.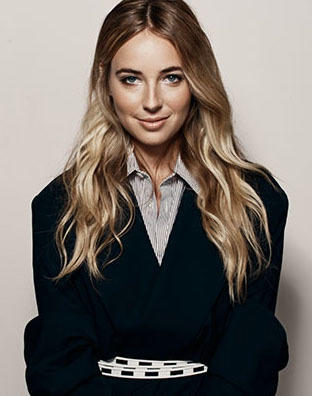 No stranger to changing direction—the company has rebranded and repositioned twice since launching in 2012—Fischel-Bock started to think about how to monetize outside of e-commerce.
"I had heard enough times that it was fun, and that it was therapeutic and meditative for people," she says. "And I realized there's something here that has nothing to do with selling furniture. It's about being able to participate in interior design now that it's accessible through this technology."
The way to monetize that participation came in the most unlikely of spaces: mobile gaming.
As Fischel-Bock started digging deeper into the gaming world, the reasons to pursue this pathway started piling up: The industry grew 25 percent year-over-year; 2019 was the first year that Americans spent more time being entertained on their phones than watching TV; 74 percent of mobile users spend money in the app store on games, and women are 79 percent more likely to spend in the games; and the highest-growth demographic is women ages 30 to 60, which, coincidentally, is Hutch's demographic.
And yet, even though women spend more and play more, there are very few sophisticated games designed specifically with women in mind. "Casual games are 60 percent women, but when you look at what those games are, they're really dumbed down," says Fischel-Bock. "It's Candy Crush and cartoony things. The second you get more sophisticated games, it's all battles and dragons and shooters. There doesn't seem to be any middle ground for this demo. It was kind of eye-opening."
So, fresh off raising $10 million from Zillow, Fischel-Bock went to her board and pitched her plan to pivot Hutch from e-commerce to gaming. "And they said, 'Let's go for it!'" she says, laughing.
Called Style Space by Hutch, the game soft-launched in Asia this summer, and it's in beta testing with loyal Hutch users in the United States. Hutch plans to next roll out the game in Europe, and ideally, it will be in app stores stateside before the end of the year.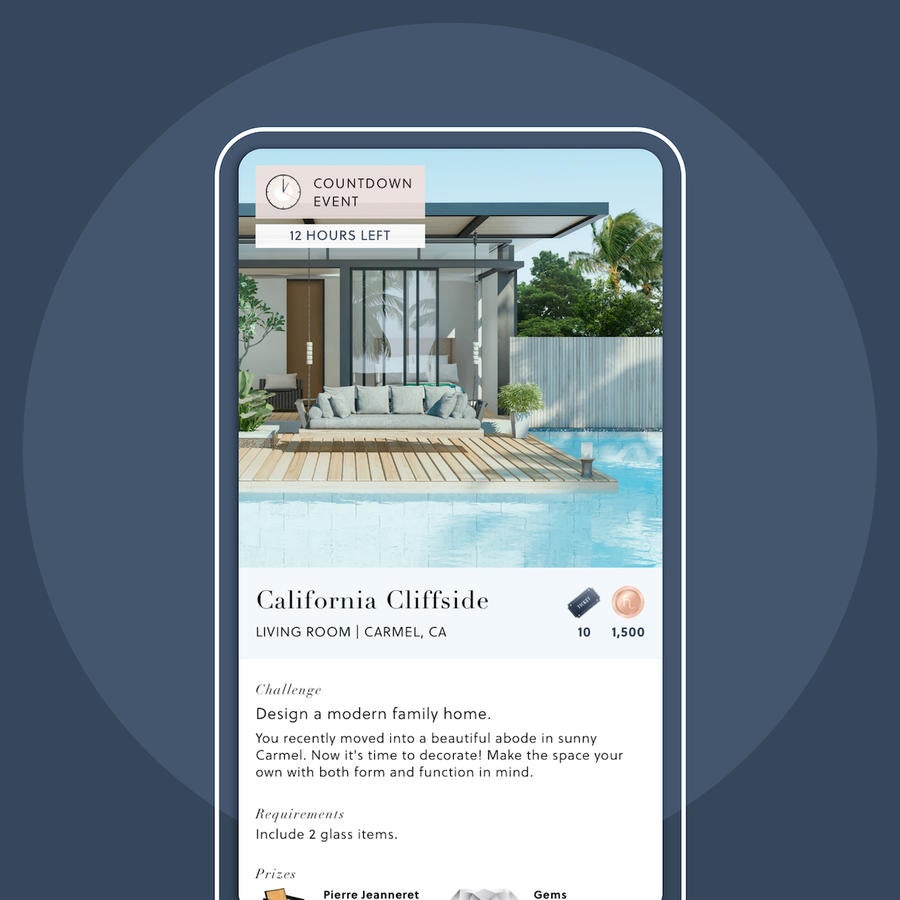 The general concept is the same as before—users design a room—but now, instead of filling your own blank space with furniture, you're given requirements like budget and style, as well as various challenges. In a recent round, BOH was tasked with creating a "luxury cabin getaway" with a "welcoming area for a pair of college professors in Jackson Hole" with at least one white item in the room. You use tickets, coins and gems to buy the furniture, and after you submit your design, other app users vote on it. (The voting section of the app shows two versions of the same room, and users pick the one they prefer; voting is incentivized by awarding more tickets to users who vote on a certain number of projects.) Based on your rating, you receive more inventory to add to your designs—the higher your score, the more you get.
The monetization comes in what's known as "resource management" in the gaming world: When a user runs out of whatever currency the game uses, they need to buy more to advance. In Style Spaces, you buy gems, which can be converted to coins and tickets. A user can spend as little as $0.99 for 1,500 gems or as much as $49.99 for 110,000. The most popular purchase is $4.99 for 9,500 gems. A gem equals one coin, and prices for furniture are equivalent to real-world prices.
"It's actually a very lucrative business if you get it right," says Fischel-Bock. "On average, iOS users spend about $4 per month on gaming."
But Hutch hasn't abandoned e-commerce. They've transferred all of their affiliate partnerships to the game, and users can still buy the furniture that they're discovering on the app and using in their designs. Future plans for the game include letting users unlock real-life discounts when advancing in the game.
While the Hutch team is focused on gaming right now, Fischel-Bock foresees more products in Hutch's future. "It's an evolution of what we're doing," she says, adding that the underlying technology—the ability to build out 3-D rooms and fill them with 3-D furniture—can be used in any number of ways.
With Zillow money in the bank and a Zillow exec on the board, it wouldn't be surprising to see Hutch create a real-estate-centric application. (Zillow's influence is already evident in the game: The company's images are used in Hutch's system.) "A big part of Zillow's investment was around how we can make their website sticky," says Fischel-Bock. So creating a feature that would, say, allow homebuyers to picture what their furniture would look like in a for-sale home is not unrealistic.
Remaining open to new opportunities and being willing to shift direction is what has ultimately led to Fischel-Bock's success. "If you're not going to change with an industry that's moving that quickly, you're going to be left behind," she says. "My whole mantra is 'Fail fast, fix fast, learn fast.' You just keep going and you keep up. Otherwise, that's it."