Hutch will not be penned in. The virtual decorating platform/app, which describes itself as "a virtual dressing room for your home," is now heading outdoors.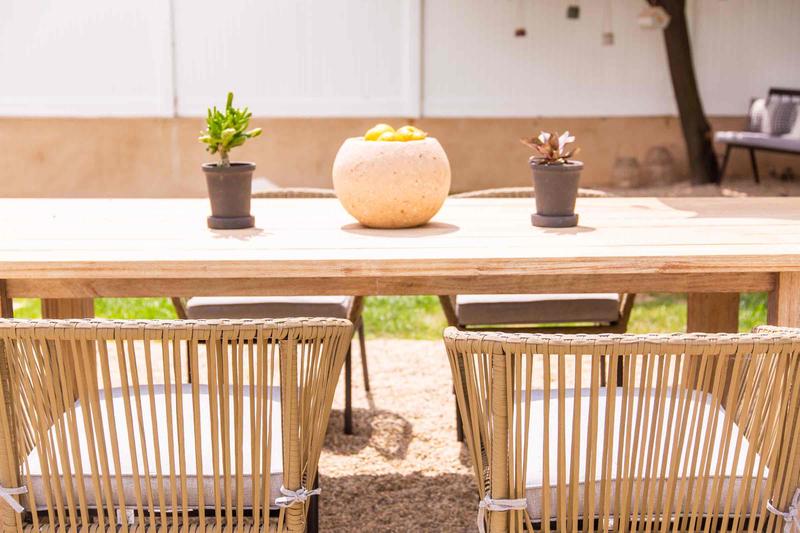 The outdoor category joins the app's existing room types, which currently includes living, dining, bedroom, home office, nursery and kids' rooms. Why was now the right time? Beatrice Fischel-Bock, CEO and co-founder of Hutch, tells EAL, "Customers were requesting outdoor, and we were anticipating this as a focus following last summer by incorporating this feature into our planned roadmap for this year."
Consumer cost was also a driving factor behind the added app feature. "It's extremely challenging to choose furniture, let alone expensive," says Fischel-Bock. "Outdoor is a category that can become very expensive, which adds another layer to the process. There many other factors, such as facets of furniture one needs to think about when selecting outdoor pieces—i.e., texture, more limited options, etcetera—and so Hutch wanted to provide an easy, accessible and curated experience for anyone who would like to purchase outdoor furniture."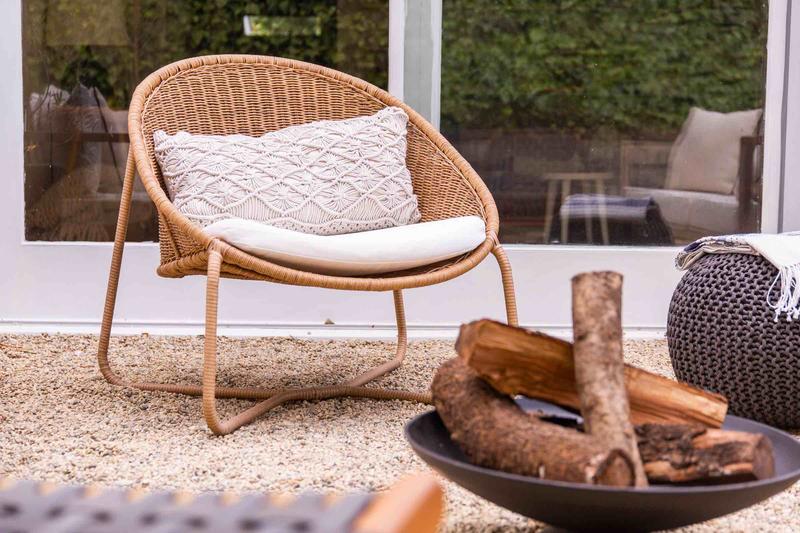 New outdoor brands aren't being added as part of the initiative, and, as Fischel-Bock notes, that's a part of the company's strategy: "At this time, we do not highlight outdoor-only brands on Hutch, as we are currently focused on our loyal brand partners we work closely with for both indoor and outdoor. We also decided to start with this approach, as our overall product offering can be the most versatile across different room types while also keeping a very curated experience."
Customers provide photos, budget and preferred style, and Hutch designers provide a customized rendering, including curated products within the space.
Fischel-Bock launched Hutch (formerly known as ZOOM Interiors and Homee) in 2012 during her final year at George Washington University. Her co-founders include Benjamin Broca, Lizzie Grover, Madeline Fraser and Ethan Gromet. To date, Hutch has raised $17-plus million in funding.