Jonathan Browning doesn't crave modernity. One of the San Francisco–based lighting designer's earliest and best-known creations, the Chapelle sconce, is an elegant riff on magnifying candlelight—and his creative process skews just as traditional.
"For years and years, it was just me and my drafting board, and my longing to belong to the late 19th century—the first Gilded Age, not the second," Browning tells Business of Home. "It's my greatest wish: I'm still hoping that I'll just show up in Alva Vanderbilt's mansion on Fifth Avenue."
Though Browning still relishes the throwback allure of working like beaux-arts architect Stanford White in a proper atelier, his studio, founded in 2003, has ironically never been more cutting-edge. Since launching a product collection with RH in 2015, his practice has adopted the kind of future-is-now methods that make Photoshop seem anachronistic. Kyle Urbaniak, the company's chief operating officer and director of industrial design, has led the charge by employing highly sophisticated rendering programs and 3-D printing, both of which have dramatically altered how Browning ideates and executes new designs for his artisan-made products.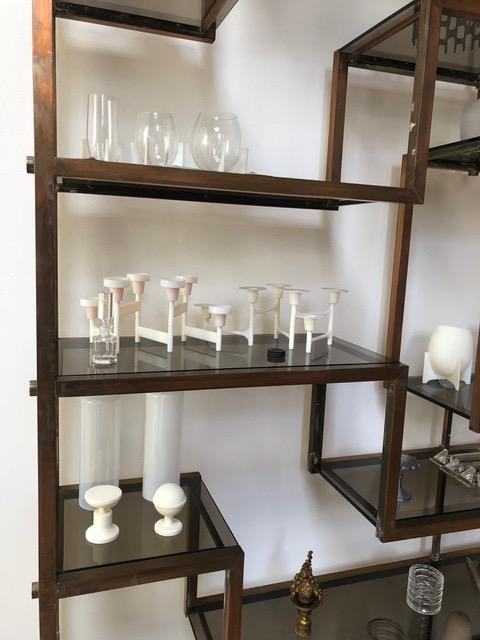 Courtesy of Jonathan Browning Studio
Four years ago, Urbaniak suggested the company purchase a 3-D printer. Browning, like most of us, had observed the inflated expectations of these devices. Predicted as a game-changer for creating everything from jewelry to tabletop, 3-D printers were supposed to revolutionize product design for professionals and give at-home hobbyists a turn at being makers. Those forecasts haven't quite materialized for the enthusiast crowd, but for Browning, the nearly $60,000 investment in the machine (and an estimated $75,000 in material) has made a major impact on his business—particularly with his RH collection, which includes drapery hardware, étagères, outdoor lighting, lanterns, and a bath fittings and fixtures line that debuts this spring.
"I probably have just one shelf of about 30 items that we printed for our bath collection and they're absolutely beautiful," he says. "They're as nice as they'd be in metal, but just in white plastic. When we did that presentation, we were able to walk in with scores and scores—upwards of a hundred different pieces—for bath, just for the first presentation. And that's so much more powerful for people to hold, especially for scale. When you're designing a faucet, it's got to work in your hand. A picture doesn't tell you as much, even though a really great rendering definitely helps."
The ability to prototype in-house has meant faster product development. Outsourcing can take an average of 10 days, but depending on the size and complexity of a design, Urbaniak and his team can prototype pieces overnight—in some cases within a few hours. The cost can vary; some prints cost up to $1,000 each, which means the company is very selective about what they choose to prototype.
The home court advantage is measured by more than gadgets and machinery—it requires true technological fluency. Urbaniak, an industrial designer, also works with a highly specialized software program used in the aeronautics industry to model, engineer and illustrate product with incredible detail. Capturing proportion and materials like smoked glass or polished nickel in these renderings, he also places the pieces in a specific environment.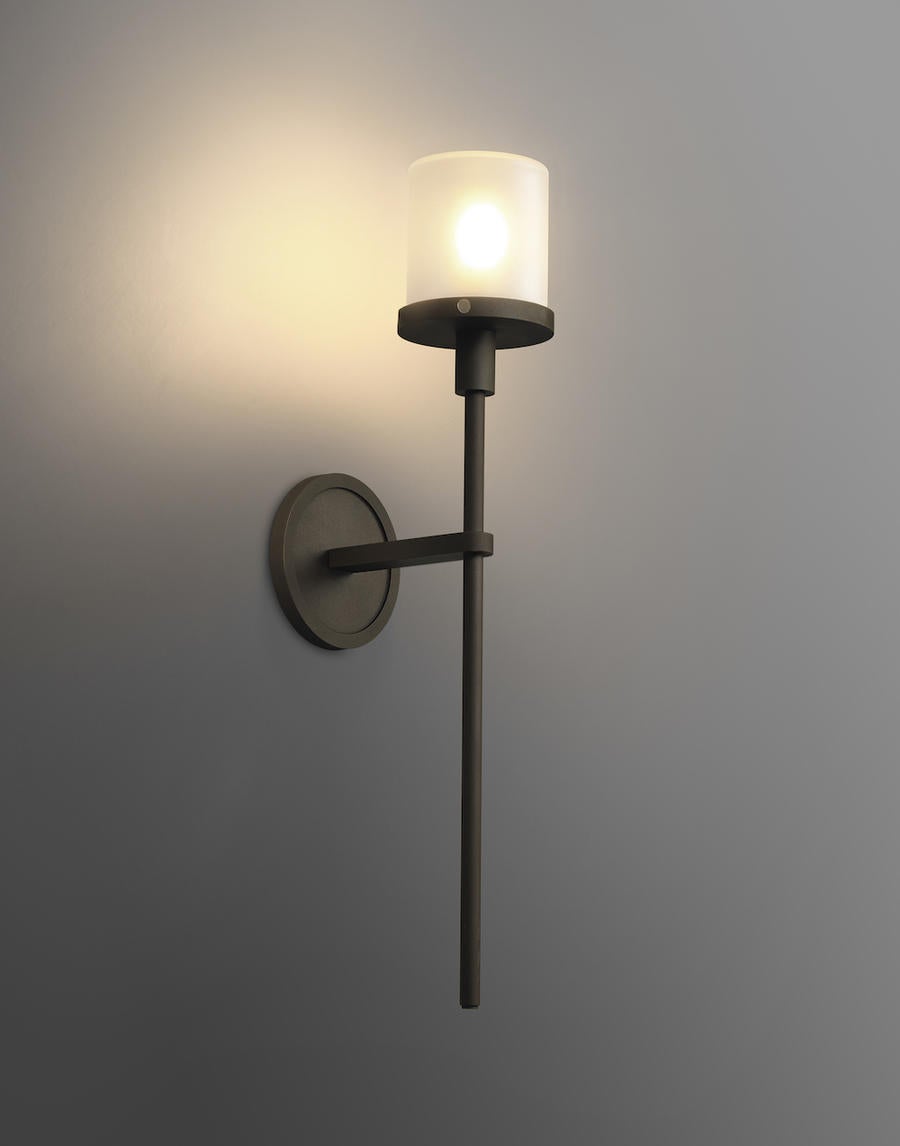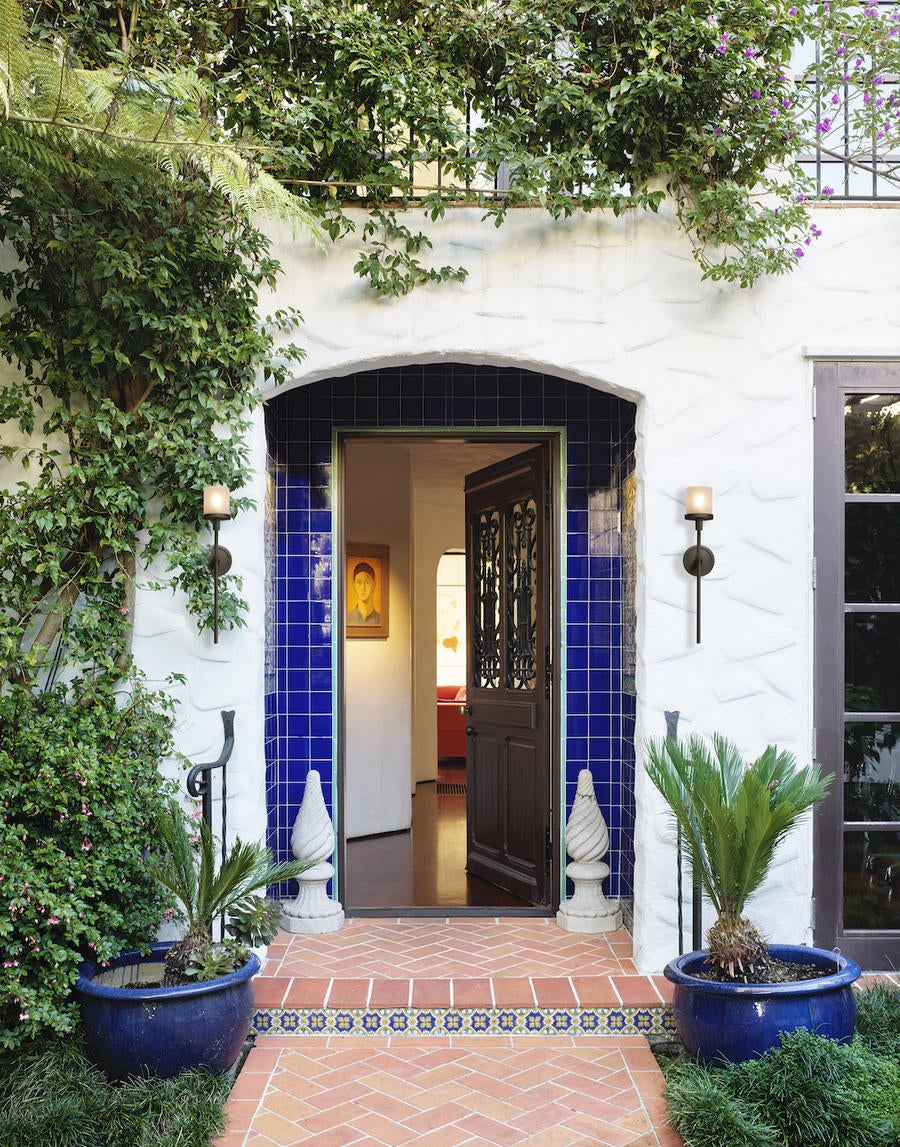 For his own eponymous lighting collection, which is represented in trade showrooms like De Sousa Hughes in San Francisco and Thomas Lavin in Los Angeles, Browning has limited his 3-D prints to mostly backplates or details of a sconce or chandelier. He estimates the studio uses it about 20 to 25 percent of the time, viewing the technology as "a specific tool for a specific purpose." Each piece relies on craftspeople—glassblowers, woodcarvers, finishers—to bring it to life. Browning occasionally enlists a master woodcarver to prototype organic or slow-to-model shapes—and not just for scale, but for nuance.
The Shield sconce illustrates the point. A cast bronze piece, the design features convex discs with perforations. To represent it well, Browning needed to go high-touch. "We could have put that on the printer, but we went to our carver each time [as we were creating different sizes], because he actually gives a texture to not just the holes, but to the wood that is between the holes that makes up that shape, like Swiss cheese, if you will. And he does this beautiful chipping with his chisel; he makes these little marks to give it a rippling surface, and that kind of hand that is very challenging for someone to do on the computer. Computers love things that are precise. They don't love texture."
As the quintessential artisan, historian and lover of traditional methods, Browning has not suddenly become a champion of AI in the studio. He still sketches and drafts, but his ideas can be explored faster. "It really has been transformative working with Kyle and his team to embrace all of this technology, and it hasn't changed the quality or the genuine high-quality nature of what I do," he says. "I always saw the technology as a hindrance, and it really has not been that at all. It's allowed me to work so fast and so prolifically—to have 290 things to show RH, and that's just for an upcoming line for the spring, and at the same time still come out with 37 new items [for my own line] early this year. To do all of that at once is crazy with just me and a team of three."