West Elm Workspace, the contract brand from West Elm, recently collaborated with its Brooklyn neighbor, Edible Schoolyard NYC, on an office redesign that incorporates its contract furniture. Over 20 employees use the nonprofit's office in DUMBO, partnerering with public schools to help change the eating habits of children through garden and kitchen classes.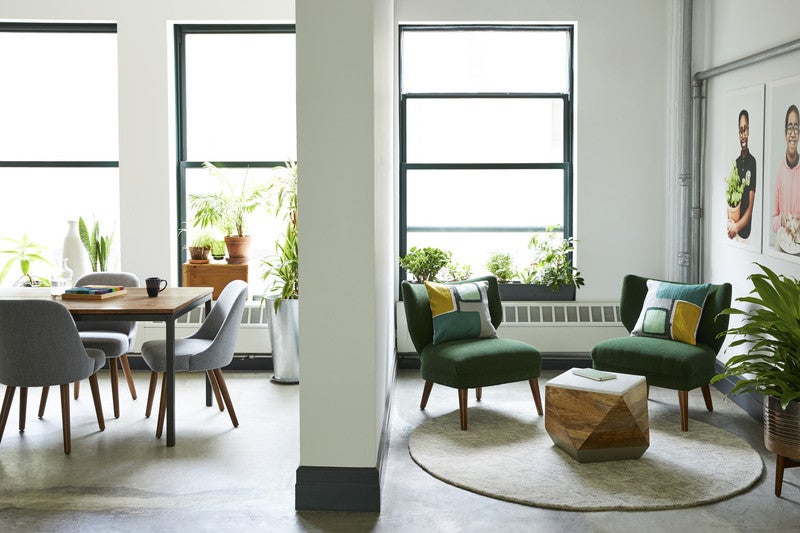 "Like most small offices, Edible Schoolyard NYC was in need of some space-saving storage and organization solutions," says Johanna Mele, a designer at West Elm. "The challenge was to eliminate the 'visual clutter' while still making the space function at its optimal level. Our solution was to select West Elm Workspace products that support a variety of work styles and functions within a small office, which included adding larger desk stations with integrated storage and filing capabilities, as opposed to their prior desks, which only provided a work surface."
The new design includes individual workstations, communal meeting areas and spaces to host guests. Products used in the design include the Truss workstations, Retro Wing Chairs and Charlie Stacking Stools.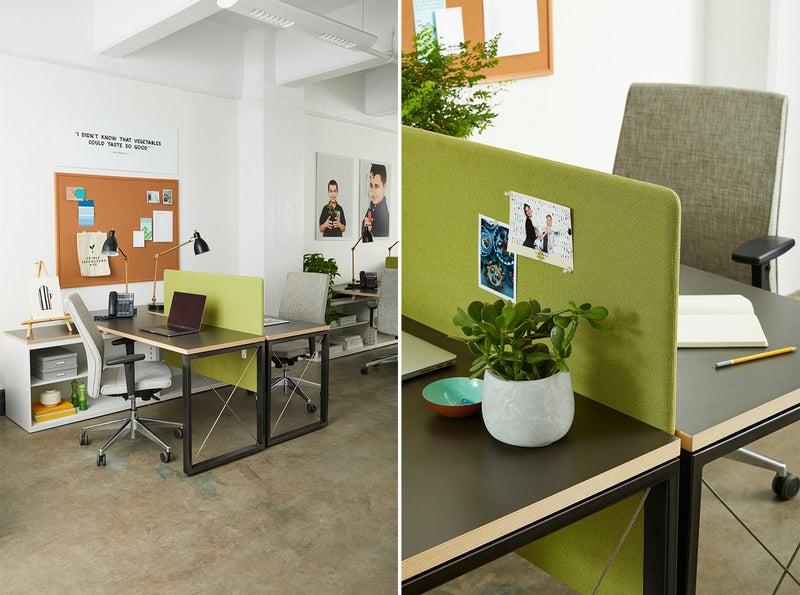 The new office is a more transformable space, giving employees the choice of what kind of environment they would like to work in, often encouraging more collaborative opportunities.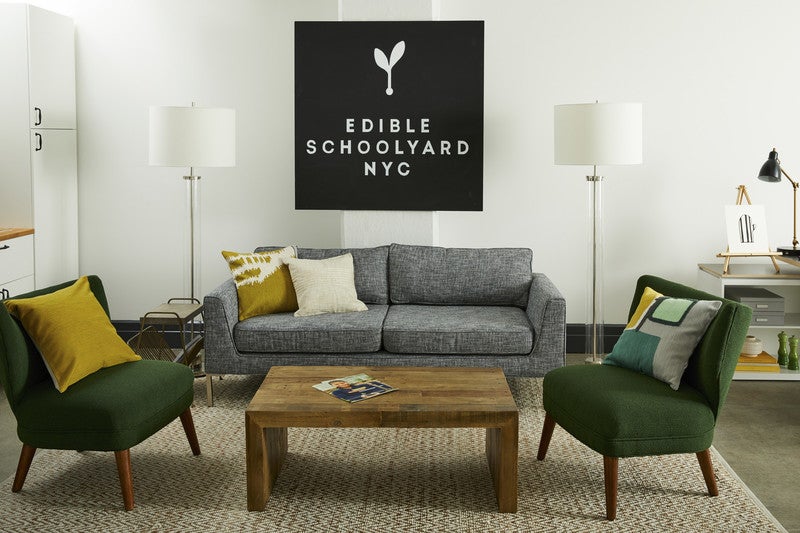 "The layout allows for a much more conducive work environment, where we don't feel cluttered and on top of each other all the time," says Luis Medina, Edible Schoolyard's operations and finance manager. "Overall, the West Elm Workspace furniture has kept our office open and airy while simultaneously maximizing the space to allow for a professional, clean and inspiring work environment."