The end of summer saw various showroom openings, including multistore brands and inaugural spaces across the U.S.—and abroad. In our monthly roundup, Business of Home gathers all the expansions and openings to have on your radar.
Showroom spotlight: Wareco opens inaugural space in Atlanta
For Cooper Ware, founder of the multiline decor company Wareco, opening a showroom was always the goal. After working for Phillip Jeffries as a sales representative in the Southeast for four years, the Atlanta-based Ware launched his company virtually in January 2020. From the beginning, his experience at Phillip Jeffries shaped his strategy: "Philip and Jeffrey Bershad run an extremely robust business, and they made sure that they were operating on any channel where you could meet a client," Ware tells Business of Home. "Whether it was the website, outside sales or a showroom, they checked all the boxes. I wanted to make sure that I was able to work with clients any way that they're used to working with people."
After launching the Wareco website and meeting with designers in person, "the last box to check was the showroom," says Ware. "Seven months later, a space opened up on the main floor at Atlanta Decorative Arts Center next to Schumacher. Wareco is the very first showroom right when you walk into the building—it's an optimal location."
The 2,400-square-foot showroom will house furniture, lighting and textile lines that are completely new to the region. "Every single line that we have hasn't been shown in the Southeast before," says Ware. "That was part of my goal. There was just so much out there, and I was like, 'Oh, my gosh, designers need to see these lines.' I can't believe that they're not here." There will also be a rotating collection of vintage and new artwork. "It's nice for designers to come purchase off the floor and experience new artists that they might have not known before," says Ware. "The space is built as much more of a destination than just a typical corporate showroom."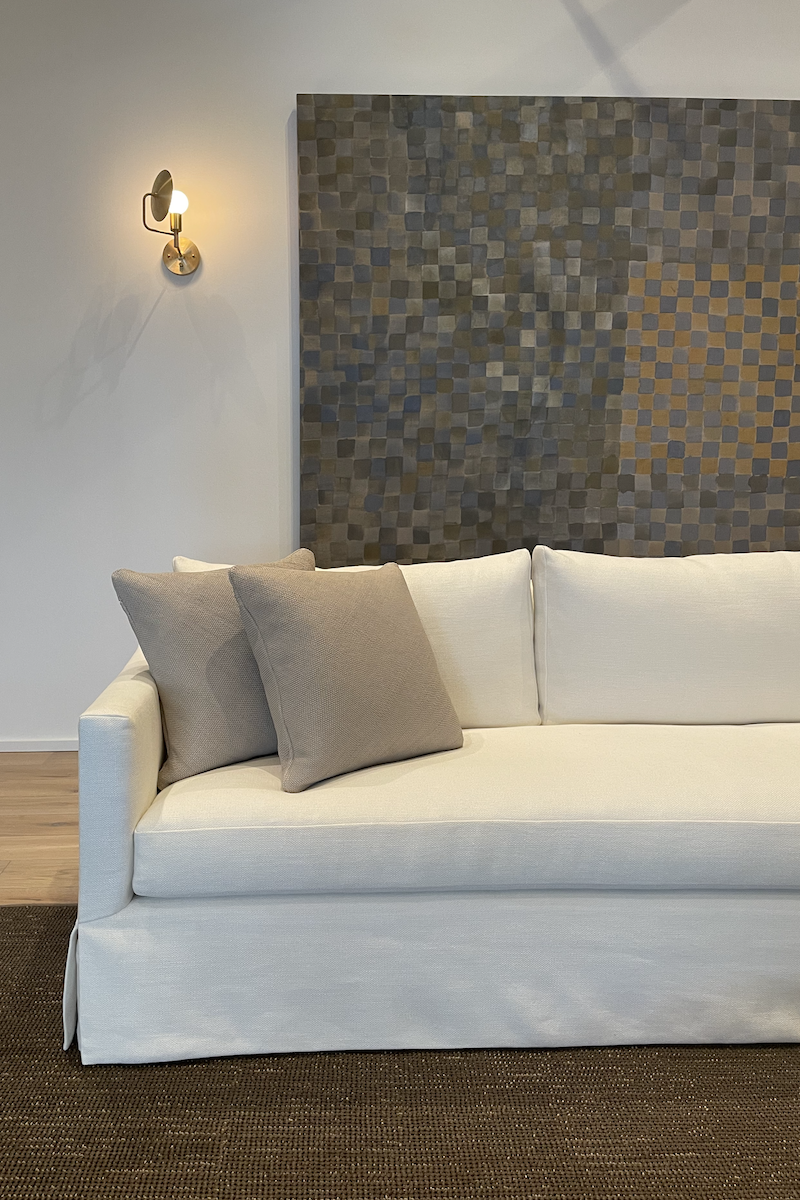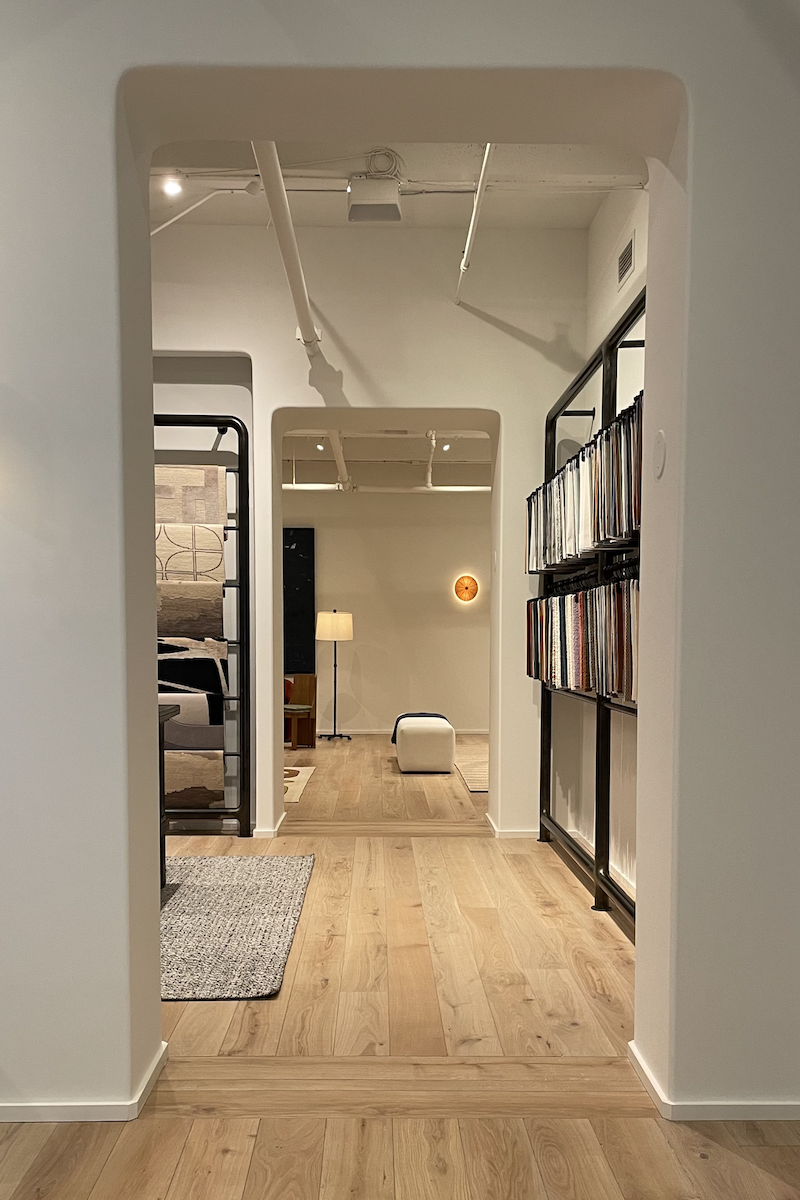 California
Multiline agency Denvir Enterprises and architecture, interiors and furniture studio Laun opened a joint showroom in Downtown Los Angeles. Located in the city's Fashion District, the 4,500-square-foot space is the first brick-and-mortar for both businesses, encompassing shared offices, conference rooms and showrooms for the brands' product lines.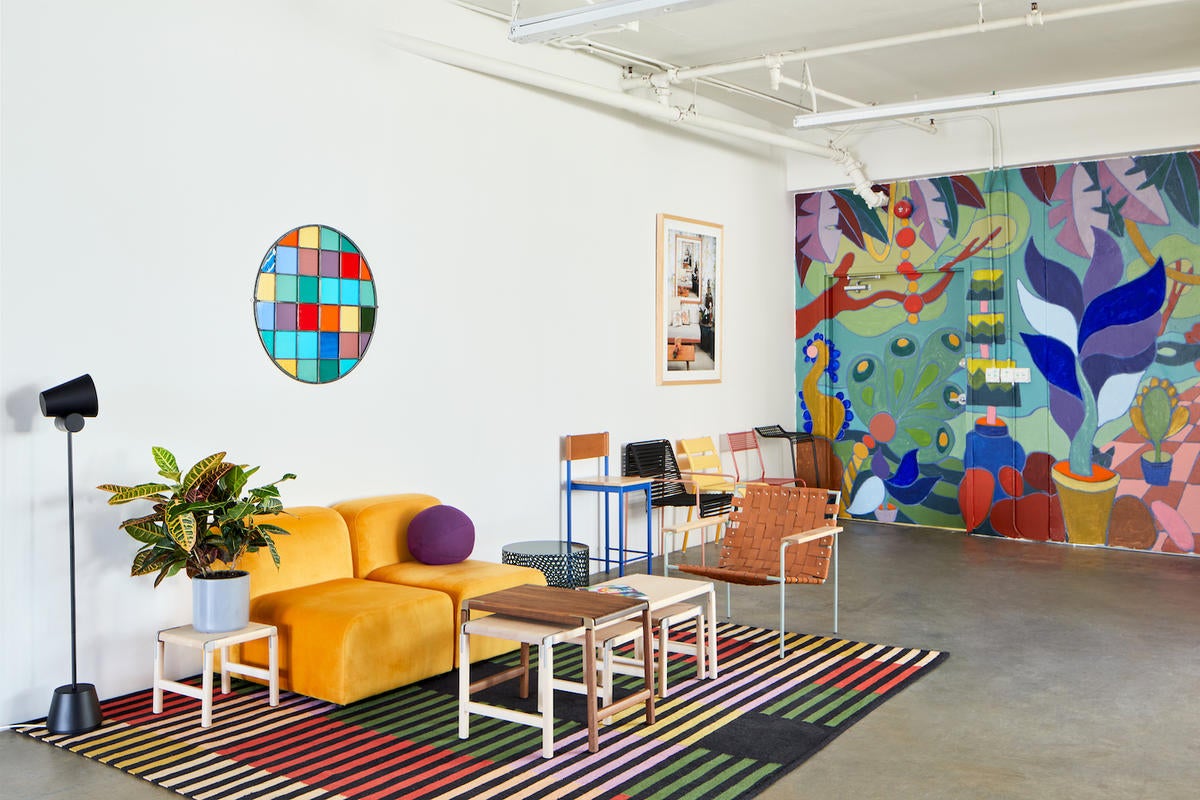 Georgia
New York–based direct-to-consumer furniture and lifestyle brand Burrow opened its third retail location in Atlanta. Located in the city's Westside Provisions District, the space offers customers in-person appointments with showroom specialists and virtual consultations through the Burrow House at Home program. The showroom will feature Burrow's sofas, wall shelves, rugs, a standing desk and more. Burrow has stores in New York and Boston, and plans to open eight more showrooms in the near future.
French fabric house Pierre Frey opened its largest U.S. showroom at ADAC. Located in Suite 308, the showroom offers a full range of its fabrics, wallpapers, furniture, carpets and rugs, and includes the company's other brands like Braquenié, Fadini Borghi, Boussac and Le Manach.
New York
Chicago-based modern and contemporary furniture, lighting and rug dealer Haute Living opened its first showroom in New York. Located in Chelsea, the 7,000-square-foot showroom features brands from across the world, like Pulpo from Germany and Resident from New Zealand. The showroom also carries exclusive lines from Danish brands New Works and Norr11.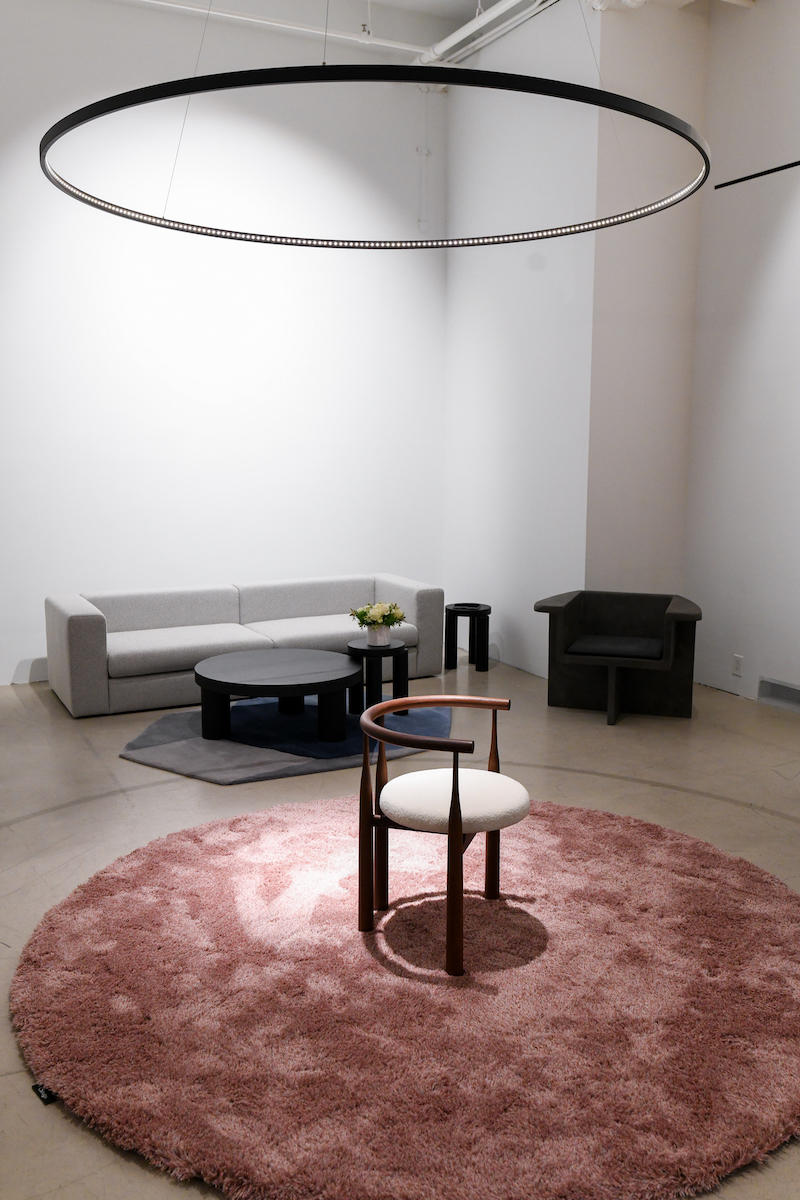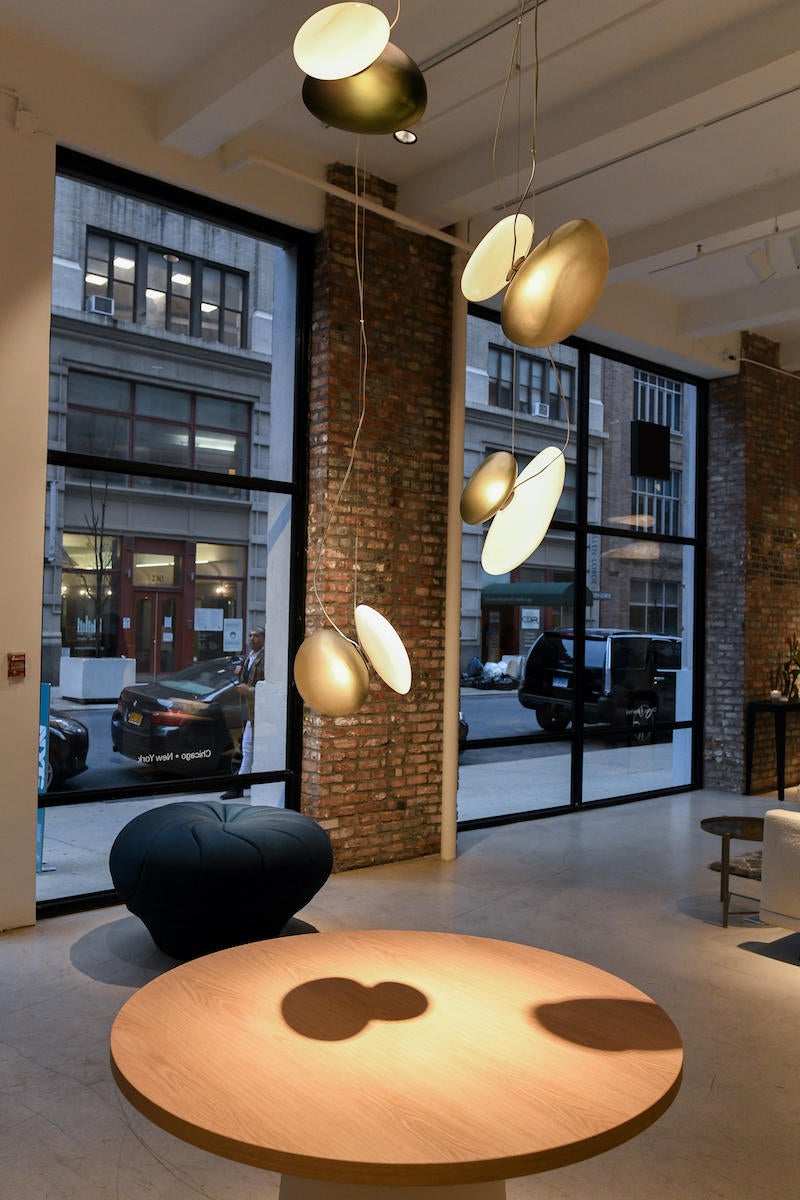 At the New York Design Center, there was plenty of change afoot. Several brands opened new showrooms, including decor and tabletop company The Silver Peacock, furniture and lighting design studio Konekt, natural rug company Merida, art and home installation company Wexler Gallery and wood paneling and flooring brand The Hudson Company. Others expanded their space, including furniture retailer Luteca and multiline showroom Jiun Ho, which took over the showroom next door, knocked out the wall and doubled the footprint on the 12th floor to include new fabric lines.
North Carolina
Ohio-based artisan-crafted furniture and home decor retailer Arhaus relocated its Raleigh showroom from Crabtree Valley Mall to Cary, North Carolina. Located in the Fenton shopping center, the 17,974-square-foot showroom displays Arhaus's newest collections and will offer complimentary design services to customers with home projects of any size.
International
Ralph Lauren Home opened its first stand-alone gallery in London. Located at the Design Centre in Chelsea Harbour, the 820-square-foot space features furniture, lighting, area rugs, bedding, accessories and fabrics by the yard. The space offers designer-exclusive customization services and is accessible through an immersive virtual experience. The showroom follows the brand's recent expansion of European stores after the recent opening of the World of Ralph Lauren Home gallery in London-based department store Harrods and Ralph Lauren's new flagship in Milan's Via Della Spiga.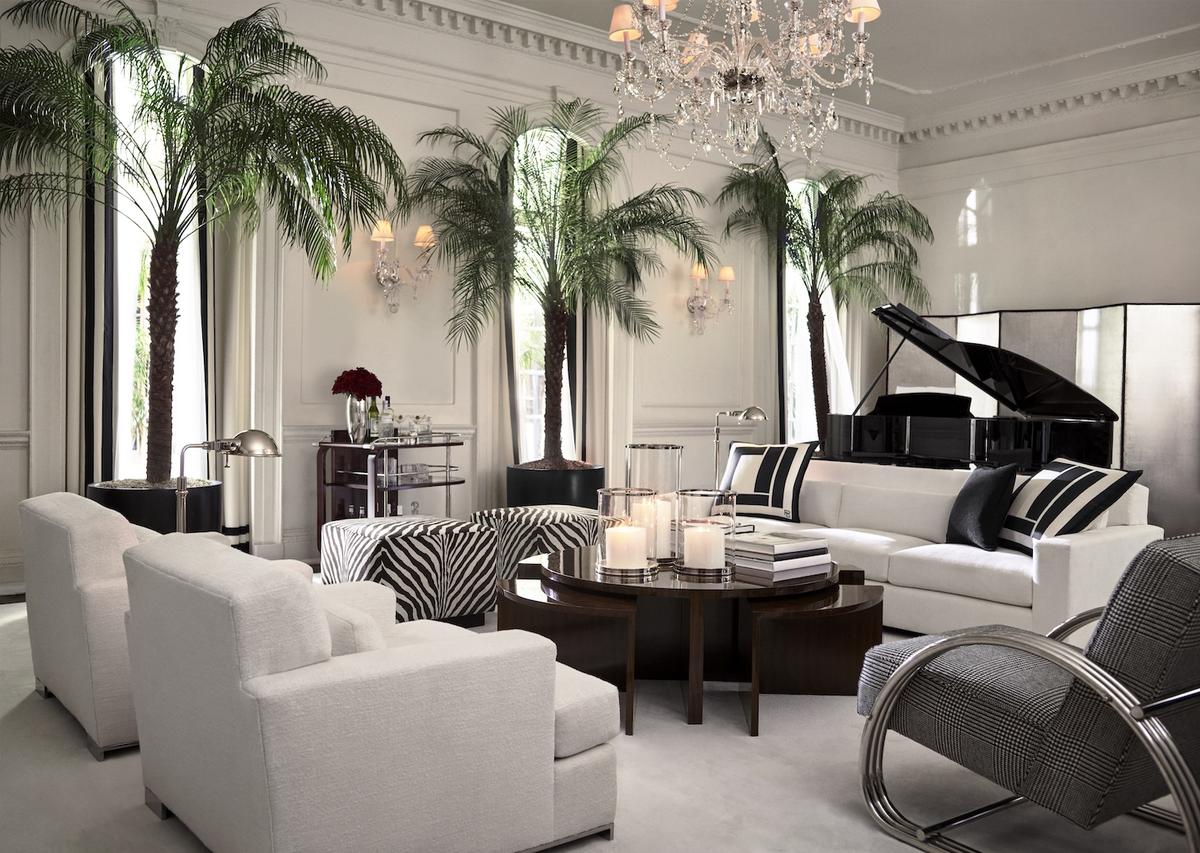 Homepage image: The Wareco showroom features upholstery by Una Malan, a chandelier by Lost Profile Studio and art by Zackery Abernathy | Courtesy of Wareco