Philip and Jeffrey Bershad were in trouble. Their idealistic project—take over and grow the family wallcoverings business—had hit a rough patch almost before it had begun. It was the early aughts and their product wasn't in vogue—not that anyone was buying much of anything in the traumatic aftermath of September 11th. Even worse, no one seemed to know what to make of their ragtag offering of grasscloth, rugs, wallpaper and passementerie.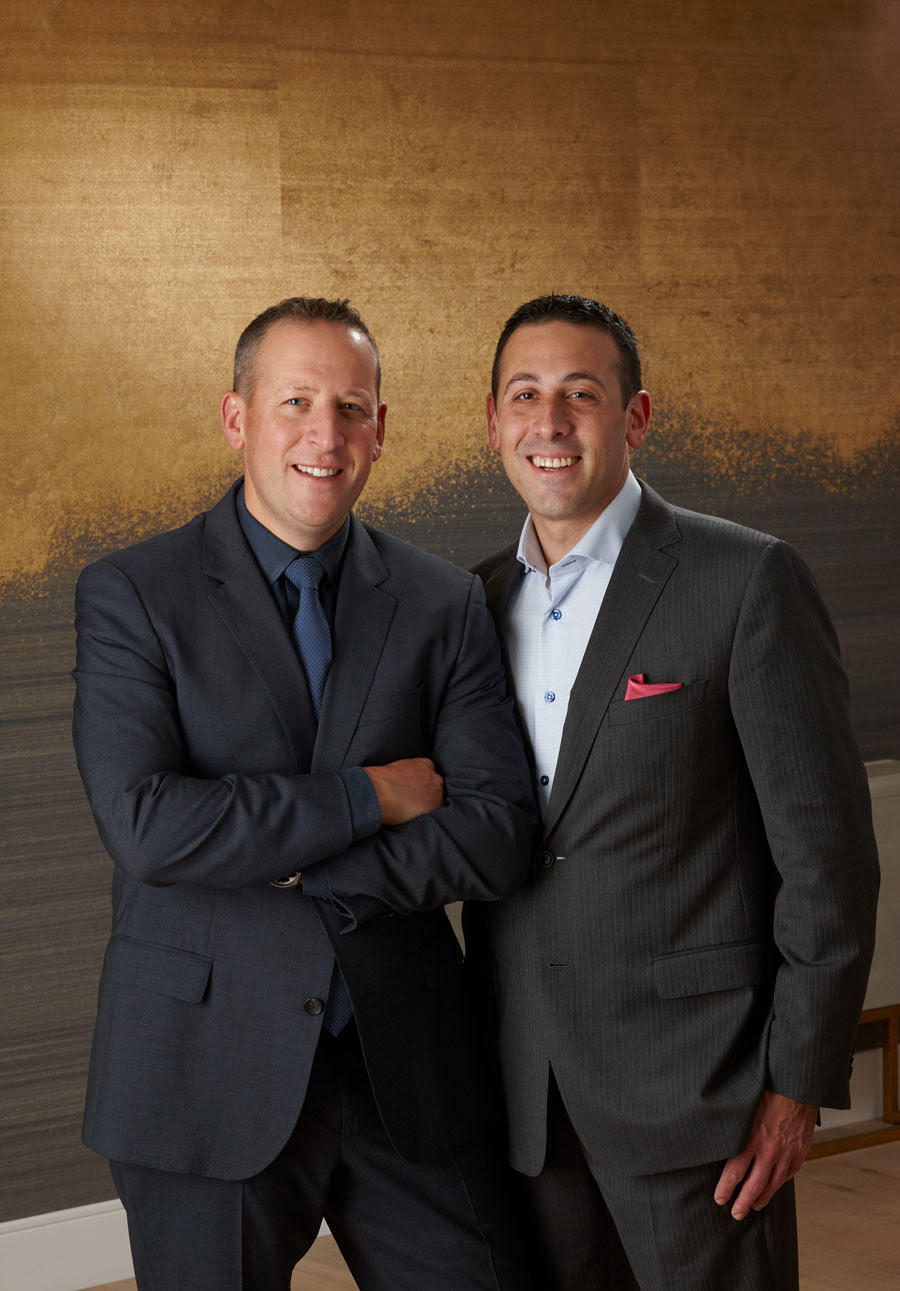 Courtesy of Phillip Jeffries
"When we joined the business, our dad had run it with an entrepreneurial mindset, which is a survivor's mindset," Jeffrey tells host Dennis Scully on the latest episode of the Business of Home podcast, sponsored by High Point Market. "He felt that diversifying was one of the keys to survival. But when Philip and I started to meet with designers, they said, 'We don't know what Phillip Jeffries stands for.'"
The Bershads are the kind of brothers that make you want a brother. Upbeat, cheerful, close and supportive of each other, they had grown up strategizing lemonade stand marketing plans and had run a "bank" out of their basement. As adults, they both went out into the corporate world, always knowing they'd someday work on a business together. After kicking around various ideas—real estate, a web company—they landed on what had been under their noses all along: their father's 25-year-old fabric company, named after the two of them.
The early days were marked by stress, challenges and no small amount of whiplash. "When Philip and I joined, we had been working at Fortune 500 companies, and suddenly we were in a mom-and-pop business of seven people, including mom and pop," says Jeffrey. "It was very tough, and scary," adds Philip. "Our business had really started to dip, and I had put all my chips down to come on board with the family."
After a few tough years, the Bershads landed on the epiphany that set them on their way. "We decided we were going to take a stand," says Jeffrey. "We were gonna say, 'We don't want to be a wallpaper company and a fabric company and a trim company and a rug company and a passementerie company.' We're going to get rid of everything and try to be the world's best at one thing—natural and textile wallcoverings."
With this strategy change, Phillip Jeffries started to grow by leaps and bounds. Now the brothers employ 160, with operations all over the world. The challenge today isn't about survival, but about maintaining a competitive advantage and growing intelligently. To that end, the Bershads have created a unique high-energy company culture at Phillip Jeffries that sounds like a combination of a summer camp, a TED Talk and a startup on a deadline.
There's team-building (their annual spirit-week retreat, with group skits and songs, is just around the corner) and self-improvement perks—employees are given paid time off to learn outside the company and participate in charitable activities. The Bershads also give staff a comprehensive health benefits package and bonuses for how well employees live the values of the firm, defined by the acronym WIPTAG (you'll have to listen to the podcast to find out what it stands for).
On the flipside, the Bershads are fanatical about collecting data, and push employees to achieve against measurable metrics—all of which are discussed at Phillip Jeffries's daily all-hands huddles. "One of the things we tell people is that we aspire for this to be the most fun job you've ever had, and the hardest job you've ever had," says Philip.
Looking forward, the brothers are continuing to grow the company's reach (they just expanded into Canada earlier this year) and improve it in all the small immeasurable ways that great companies differentiate themselves from good ones. Though Phillip Jeffries is occasionally perceived as an overnight success, the Bershads are candid about the time it takes to get it right. "We didn't have our values and our vision and our purpose [right away]," says Philip. "To anyone who feels like 'How am I gonna do everything?' Start with one thing."