It was the early, disorienting days of the coronavirus pandemic and I was interviewing the owner of a well-respected multiline showroom. After talking in sober tones about the disruption COVID was wreaking on both the country and his business, I asked, half as a joke: What's selling? What are the colors of quarantine? He laughed (politely), brushed off the question, and we got back to more serious subjects.
That was seven months ago. What was then a frivolous question is now the subject of real reflection in the design industry: How has the pandemic affected Americans' taste in home goods? Two new surveys, one by e-design platform Modsy, another by the National Kitchen & Bath Association, seek to answer the question with data.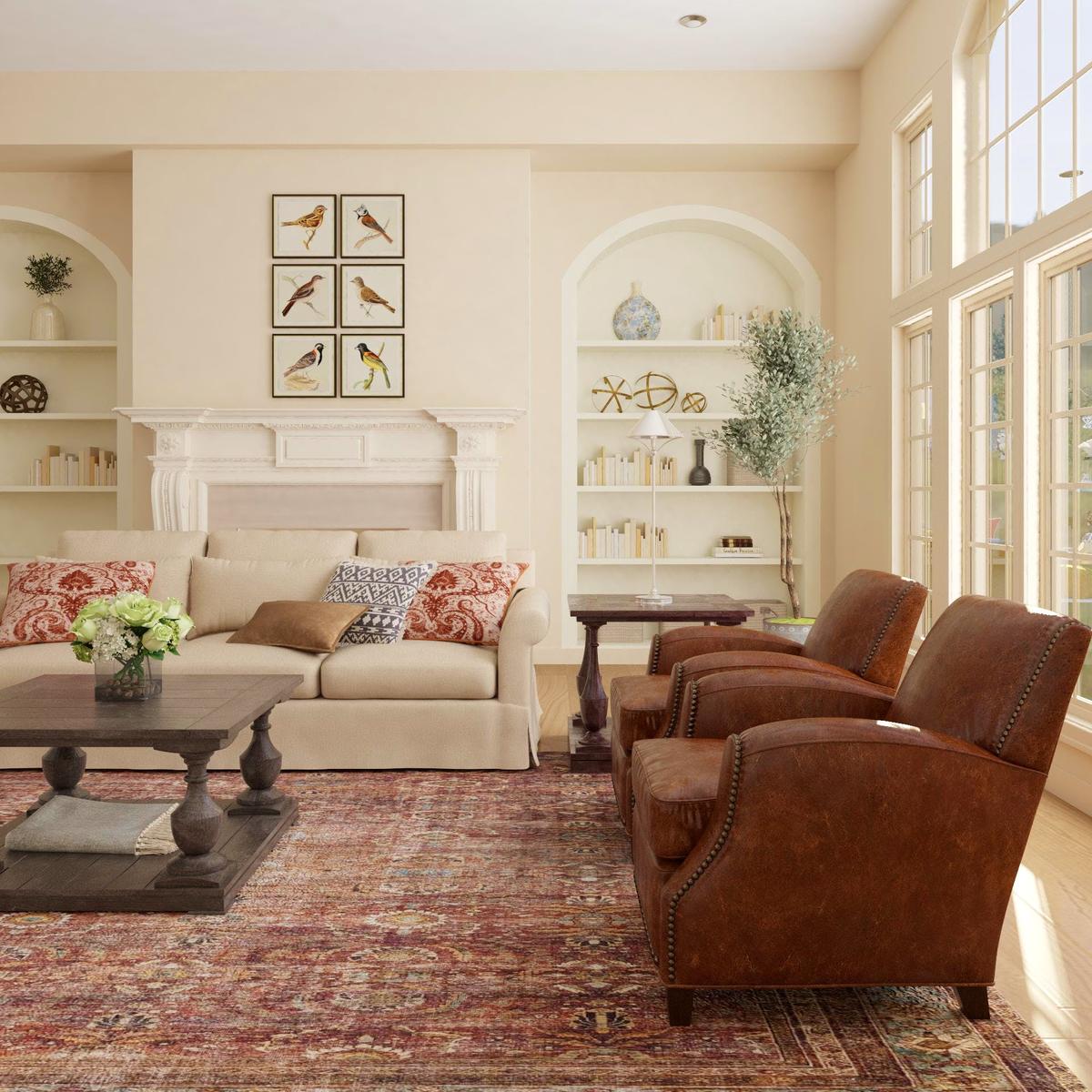 Modsy's study, the company's 2021 Trend Report, combined answers to survey questions with insights compiled from internal data. The platform has a unique vantage point from which to offer proclamations about style, in that it is one of a very small handful of companies that can claim to both execute hundreds of design projects and sell a huge range of product. (Most designers can only tell you what's trending among their circle of clients; Pottery Barn can only tell you what's trending at Pottery Barn.)
So what is Modsy seeing in its data-driven crystal ball? Some of the takeaways are fairly obvious, reflecting the conventional wisdom around COVID. (Home offices are more popular than ever—no surprises there.) Some are a little more subtle. For example, if designers were hoping that a lot of time at home would force American consumers to finally break their addiction to midcentury modern, they're out of luck. The style (or at least, a version of it that Modsy calls "mod-visionary") jumped 14 percent in popularity.
Another big-picture shift Modsy's study identifies is the rise of styles it defines as "traditional" and "classic." Though historically both have been low-ranking among the platform's customers, this year, traditional got a 6 percent bump, and classic went up 11 percent. Why? Modsy suggests two possible explanations. One, that movement away from crowded cities into suburbs and rural areas has caused consumers to embrace traditional style. The other is more psychological: The idea that in times of uncertainty, people look for the familiar, comforting and even nostalgic in their homes.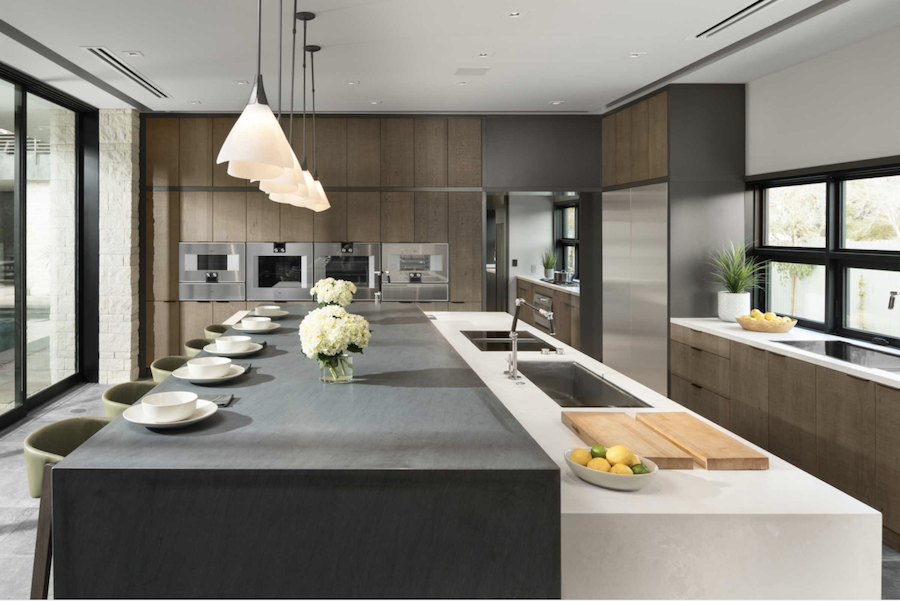 Interestingly, the NKBA study shows the exact opposite.
Polling more than 700 design professionals, the organization looked at overarching trends in the kitchen and bath world, with an emphasis on how COVID-19 has impacted the industry. Like Modsy's study, some of the findings mainly reinforce what a casual observer might expect (more easily cleanable surfaces are in demand). However, from an aesthetic perspective, the NKBA found that in 2021, traditional style will be on the decline.
For the past decade, traditional kitchens have been among the top three looks desired by consumers. But in this year's study, it was in the bottom three, beaten out by "industrial," "craftsman" and even "eclectic." (The only style to fare worse than traditional? "Mediterranean/Old World.")
Contrast that with the rise of "natural/organic" style, which has shot up to No. 3—only beaten out by "contemporary" and "transitional." Last year, it was 10th.
What's behind this shift? Part of it may be stylistic trends that were in progress pre-COVID, towards an embrace of what consumers perceive as being sustainable and wellness-oriented. However, the study suggests that while the pandemic may have made American consumers crave familiarity in the rest of the home, in the kitchen they're craving function.
"We expect designs for both the kitchen and bath to continue trending toward a more modern, organic feel that is both streamlined and adaptable," says Bill Darcy, CEO of the NKBA. "Especially during the pandemic, [the kitchen] has emerged as the most prominent, multitasking room as well. We see this continuing with more open-space concepts, an extension into multiseason outdoor living spaces, larger kitchen-island hubs, and increased functionality and storage to allow homeowners to cook, eat, work, homeschool and play, all in the same vicinity."
Of course, studies like these are based on finite data samples, and are subject to the vagueness of language when applied to nuanced aesthetics. After all, one person's traditional is another's transitional. The ultimate impact of the coronavirus pandemic on American homes will likely only be clear in hindsight. But these studies raise an intriguing possibility: that the shift will play out differently in different rooms of the house.
Homepage photo: Courtesy of Modsy