Suicide isn't a topic that lands easily in conversation. It's heavy—and for so many, it's personal. But Chicago-based interior designer Amy Kartheiser is looking to open that dialogue, both in and out of the design industry. After years of hosting local pop-up shops to benefit the cause, in November she launched Under the Same Sky, a charity that supports the American Foundation for Suicide Prevention.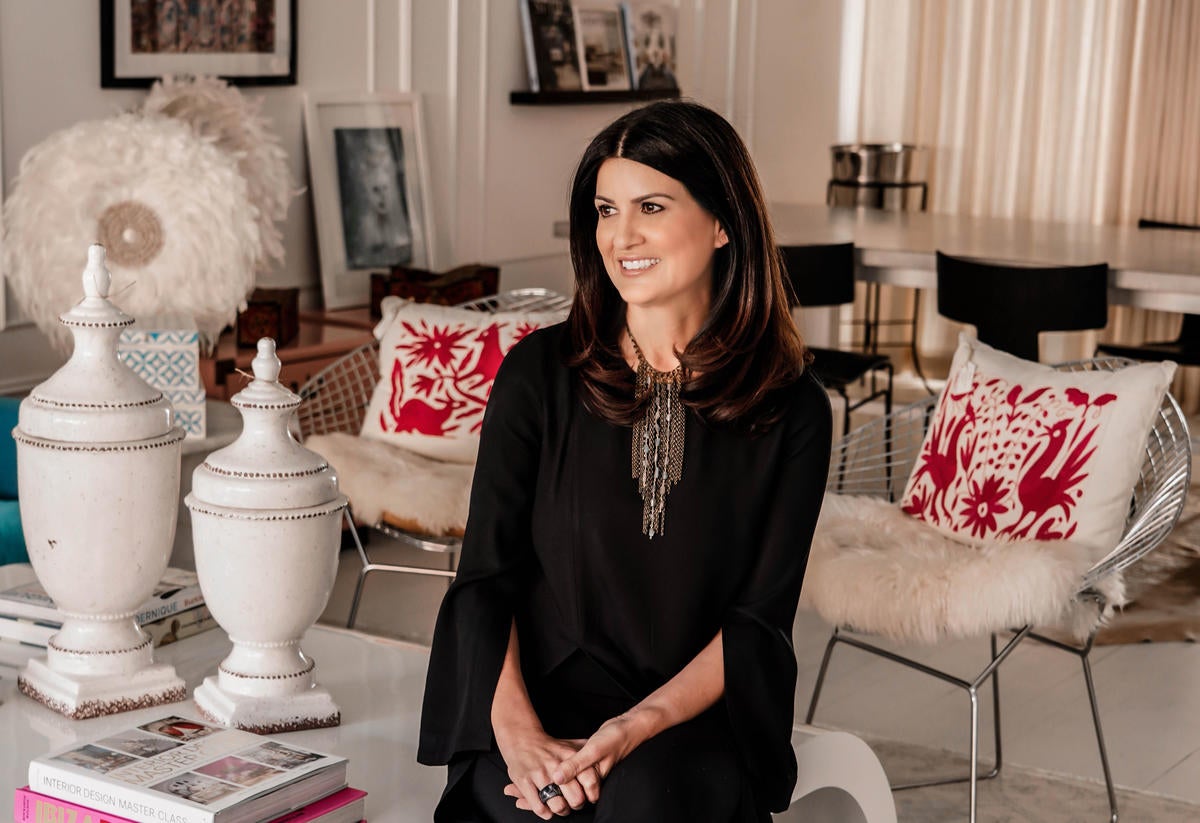 Courtesy of Amy Kartheiser Design
Kartheiser has been designing in the Chicago area for nearly two decades, having launched her own firm in January 2014. Five months later, her brother died by suicide, changing her and her family's lives irrevocably. She quickly turned to the AFSP, joining fundraising walks and her regional board, and discovered that connecting with the community and having an open dialogue about the painful topic helped her begin to heal. "There are so many aspects that are so hard about suicide and mental illness," Kartheiser tells Business of Home. "They have a great hashtag at AFSP–#talksaveslives—and I believe that to be so true. I think if we as a society could be more comfortable putting all of that in the open, I believe we could save lives."
Through it all, she continued in her design practice, traveling to far-flung locales to source pieces for her projects. But it wasn't until she was en route to a buying trip in southern France in 2016 that she hit upon the idea to bridge her passion for design and her commitment to the AFSP. "When I was on that plane, I'd just closed on my new studio space," Kartheiser says. "I thought: What if I find some really great things and get them back to the U.S. and host a pop-up shop and raise money for suicide prevention?" And so she filled her first shipping container with furniture, ceramics, art, antique objects and other goods, all to benefit the ASFP. The first pop-up was held in the spring of 2017, raising $15,000 for the cause—and so she continued traveling and buying for these events, always channeling the proceeds to the organization.
What started as once-yearly pop-ups became a biannual event, and Kartheiser decided that she wanted to grow its impact. By starting her own charity, she could go beyond the local Chicago scene and reach the design community at large—and provide tax benefits to donors. Getting the nonprofit off the ground took more time and effort than she had expected, though. "It was like starting another business entirely," she says. "[I had to figure out] what we want to do, how we get the word out there, what exactly are we raising funds for. And we needed a team."
After a year and a half of paperwork and planning, Kartheiser was finally able to launch Under the Same Sky, kicking off with an online pop-up shop where, for the very first time, 100 percent of the proceeds will go to a division of the AFSP called Healing Conversations, which is dedicated to providing an ongoing support network for those impacted by suicide.
For Kartheiser, finding the right balance between running a nonprofit and a design business comes from having the right support systems in place, and the team at Amy Kartheiser Design know that this mission is part of the job. "Everyone's been on board, and they work so hard at it, and they always tell me how fulfilling they find it to be, too," she says. "We work in a design business, but then they get this opportunity to give back in an incredible way." (Even when making new hires, Kartheiser makes clear the role that Under the Same Sky will play in any given position at the firm.)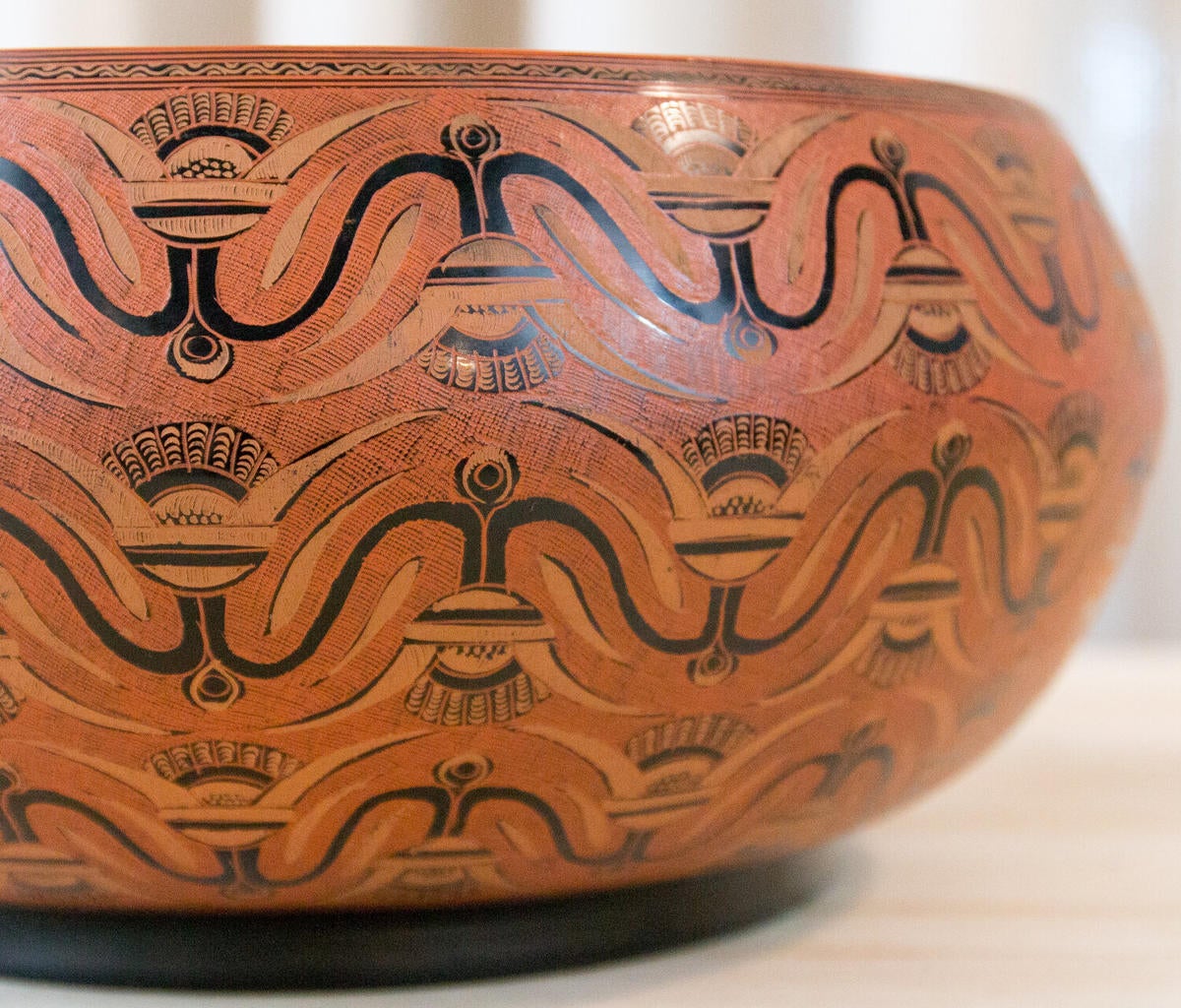 Courtesy of Under the Same Sky
Naturally, Under the Same Sky's pop-up shop was hosted online as a function of COVID, but Kartheiser is enthusiastic about the event's reach. With more than $75,000 worth of product listed on the charity's online shop, story-rich pieces like antique Burmese boxes and one-of-a-kind artisan-crafted ceramics can be purchased, with a dedicated tab for direct donations to be made. The pop-up was originally meant to last only until December 12, but because of the enthusiastic reception, Kartheiser plans to keep it open through the end of the holiday season.
When things settle down, she intends to bring back the in-person pop-up at her studio, but for now, the goods are available online, and for those in Chicago, her studio is open by appointment. For anyone simply looking to support the cause, spreading the word about Under the Same Sky and donations are a great place to begin—the organization, after all, seeks to lift the stigma from suicide, creating an open dialogue about mental health, beginning in the design community. Thus far, the response has been inspiring, from emails and Instagram DMs to pop-up sales numbers. "Getting this off the ground feels like one of the most amazing moments of my life, truly," says Kartheiser. "I think when you're vulnerable, and you're authentic, and you share, it's amazing what you get back."