This year's Kips Bay Decorator Show House will unfold in the Upper East Side at 110 East 76th Street. Currently on the market for $51 million, the townhouse measures 15,000 square feet, spans seven levels, and features a winding staircase. The 22 interior designers who will transform the space will be named later this season.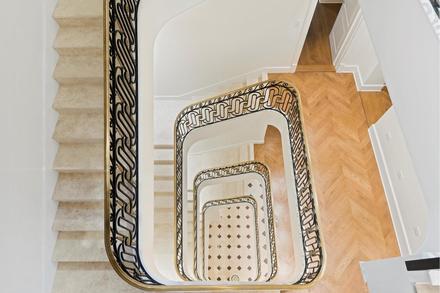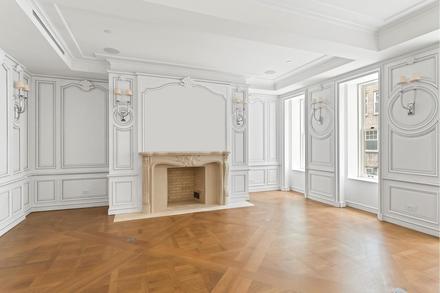 A description of the property's current listing on Douglas Elliman reads: "New construction following the vision of Robert Couturier's design, this traditionally designed home is truly without compare. A mix of modern convenience and luxury accompanies artistry and quality of craftsmanship rarely seen today."
"The 2018 Kips Bay Decorator Show House is exactly the kind of space our renowned team of designers needs," says designer Bunny Williams, the showhouse chair. "It's the perfect landscape for transformation and we are eager to share the Show House with the public and designers alike to raise essential funding for New York City's youth."
The showhouse is visited each season by some 15,000 people, and benefits the Kips Bay Boys & Girls Club and its range of after-school and educational programs. The club serves children ages 6 through 18, in 10 locations throughout the Bronx.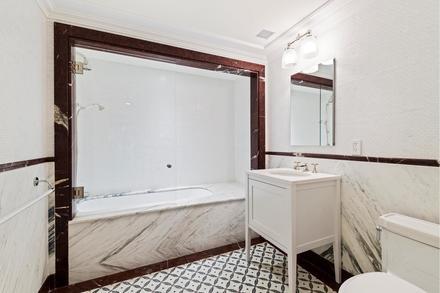 The showhouse has raised $22 million to date. The Kips Bay Palm Beach Show House, a satellite of the Manhattan event, debuted in November and benefited the Kips Bay Boys & Girls Club and the Boys & Girls Clubs of Palm Beach County. Twenty-plus designers transformed that home, a 1920s Mediterranean Revival villa located in the El Cid Historic District. This year's Manhattan showhouse will open its doors on May 1. A preview party, the Kips Bay President's Dinner, will take place on April 9 at Cipriani 42nd Street.
"The Kips Bay Decorator Show House continues to impress and dazzle each year," says James Druckman, president and CEO of the New York Design Center and president of the board at Kips Bay Boys & Girls Club. "The incredible group of designers and this remarkable space make the Show House one of the most important events in design, not only aesthetically, but also financially for the Kips Bay Boys & Girls Club. We are thrilled to continue the renowned event and look forward to seeing the finished product."