Overgaard & Dyrman, a contemporary furniture maker based in Denmark—found stateside at FAIR at 200 Lex in New York last year—is using technology to improve time-honored craftsmanship techniques. In doing so, it's also preventing copycats.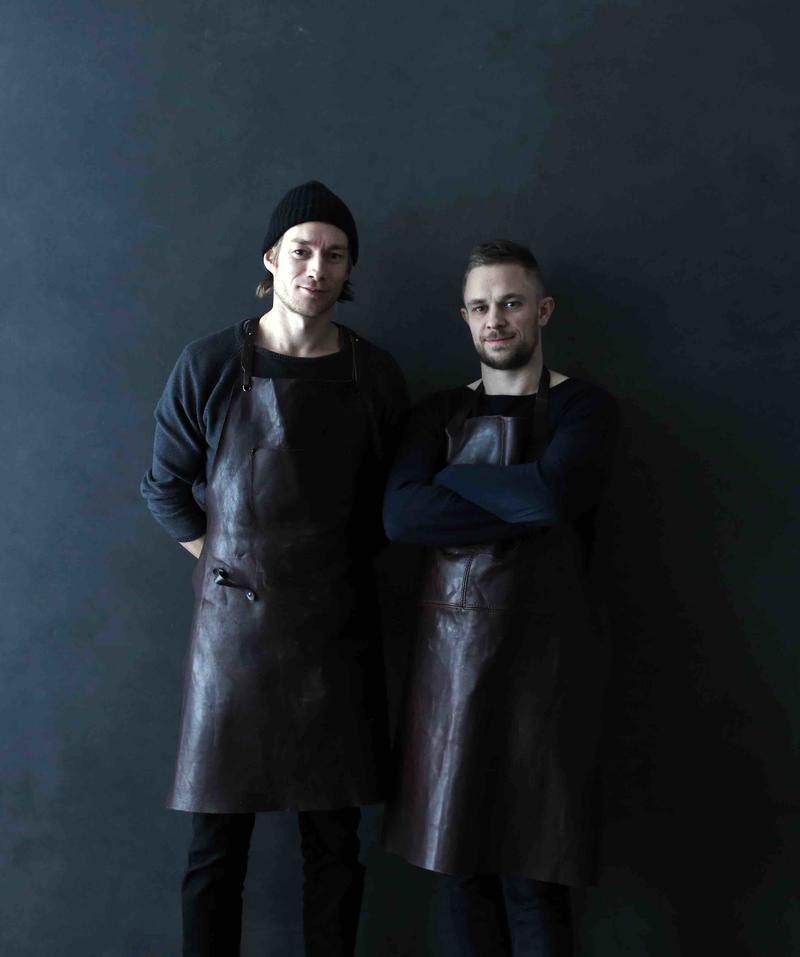 Courtesy of Overgaard & Dyrman
There is no assembly-line mentality at Overgaard & Dyrman. It's an expert-driven, interwoven process shared by just two people: Jasper Overgaard, who oversees branding and aesthetic, and technical director Christian Dyrman. The two are also the five-year-old brand's founders. (You might have seen their design, particularly the popular wire chairs, in the Blender co-working space and the Boffi Kitchen Space in New York, and the House by Arne Jacobsen in Copenhagen.)
The pair met at Aalborg University, where they studied engineering with a focus on design and architecture. Dyrman started as a blacksmith while Overgaard studied building engineering. "In the design school we had access to the workrooms, which was so valuable. We both [got] accustomed to using our hands and computer skills too. This was so helpful to build our style together. Both used drawing and then computer sketches and then build a model 1:1, that was vital to process."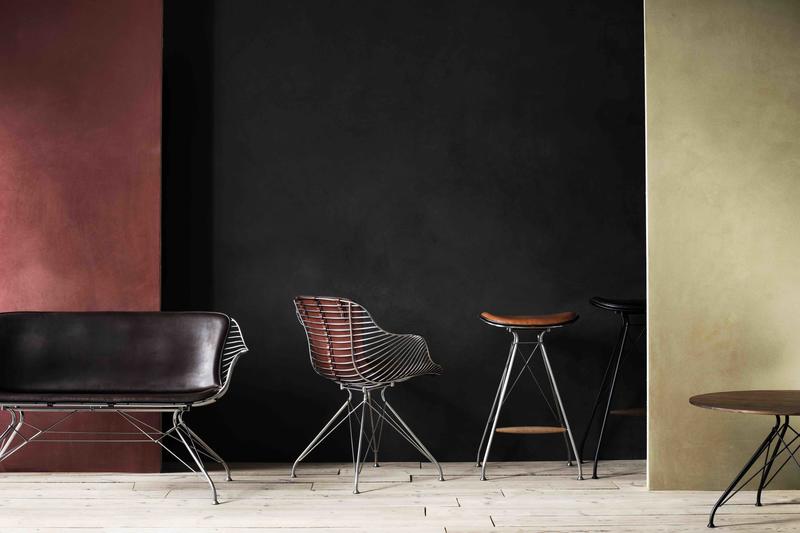 Courtesy of Overgaard & Dyrman
"We start with hand drawing, technical drawings. Jasper sketches [and] Christian inserts his technical skills which will end up in a 3-D technical drawings along with specifications. Controlling the entire process instead of handing over to the next 'expert' allows the level of detail and execution to be precise and not compromised. We come up with the complete solution instead."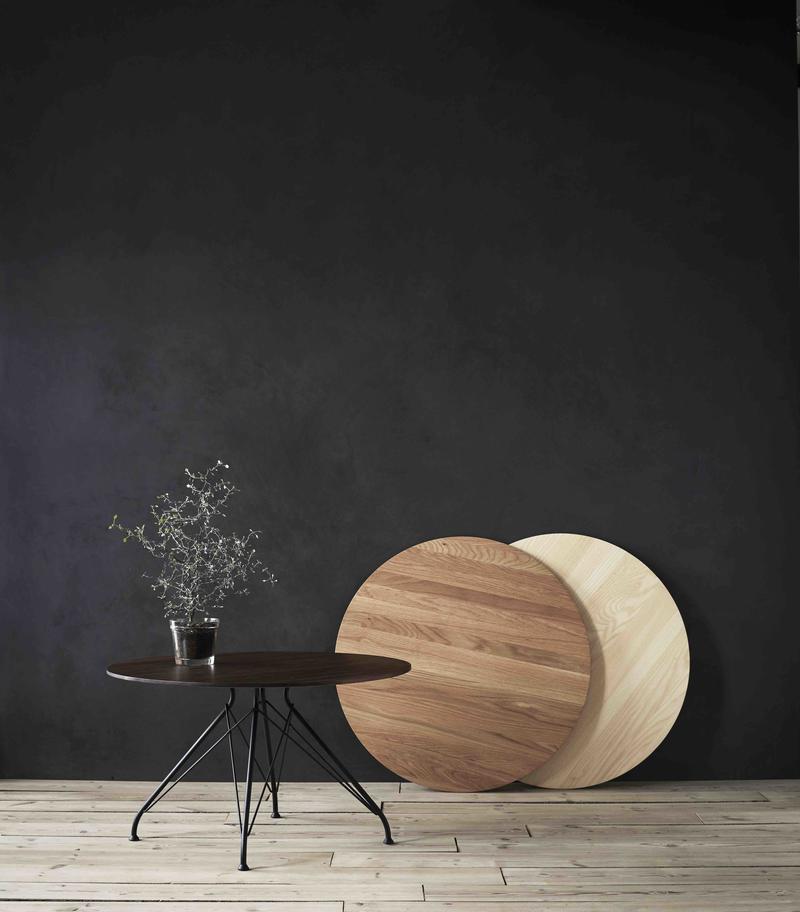 Courtesy of Overgaard & Dyrman
"The synergy and collaboration is vital. In a nutshell, Christian appreciates beauty and the potential for a beautiful product," says Overgaard.
"Jasper is great at coming up with the idea for a product and [I] can develop execution collaboratively. In the past, Jasper's drawings were compromised while with [myself] the design is actually improved and expanded upon to make even better designs at the end. ... Nothing has been outsourced," explains Dyrman.
How do they leverage technology to assure the uniqueness of the work? Total ownership over the process, from start to finish, is key.
"We built the [tools] that create the pieces, and when we see an issue or want to address another design, we can construct another machine or change it. There are many technical geniuses out there but not many who control every step from inception to completion, and then to the end consumer to the designer," they explain. At the heart, it's about maintaining what the two call "the integrity of the entire process."