If you had spent the last 18 months or so hard at work on a debut collection of textiles—creating designs, choosing colorways, meeting with mills, finding showroom representation and coming up with a brand strategy—targeting spring 2020 as your launch date was particularly unfortunate, what with the surging pandemic and the corresponding economic turmoil. But that was exactly the position a handful of fledgling textile companies found themselves in earlier this year: forced to choose whether to move forward with a launch amid global lockdowns or sit on their inaugural collections until a path forward was more clear.
"We were all set to launch in March with our website up and swatches ready to be sent out," says Vera Neykov, founder of Milton Textiles. "I took about two weeks after New York issued shelter-in-place orders to decide whether or not to move ahead with the launch. I ultimately decided that since I'd already spent all the money to invest in this business, I needed to go ahead and put it out there."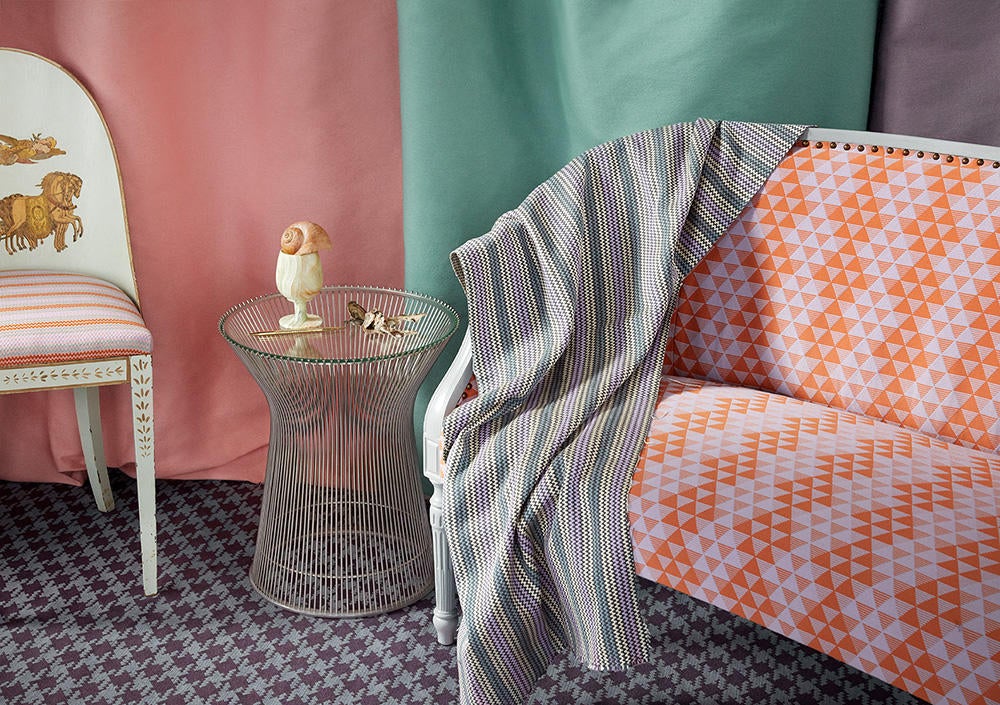 Courtesy of Milton Textiles
Serena Dugan, the erstwhile chief creative officer and founder of Serena & Lily, was already in the process of launching her eponymous textile brand in March when California went into lockdown. "We had this multi-city promotional tour scheduled and it kicked off with a party at Hollywood at Home in Los Angeles on March 5," says Dugan. California would go into shelter-in-place on March 20. "We had all heard about the virus and were being as careful as we were told was necessary at the time, meaning no one was wearing masks, but we also weren't shaking hands," she says. "It ended up being my only tour stop. A lot of people have told me that party was the last event they went to this year."
For brands Julia Kipling, Mazy Path and Leah O'Connell Textiles, their founders all chose to push their launch dates to the fall in hopes that the climate would be, if not back to normal, a little closer to it. "I kept saying, 'This [extra time] is a gift,'" says Julia Kipling co-founder Katherine Stratton Miller. "I think having to pause and figure out all the pieces of the puzzle before we launched gave us a chance to marinate on our designs and the ideas behind the company. Maybe I was naive, but I was never scared it wasn't going to work out." Her co-founder, Rowanne McKnight, felt that the delay gave the Nashville, Tennessee–based brand time to work out the kinks inherent to a new business. "We were able to keep a really healthy perspective on things throughout," says McKnight.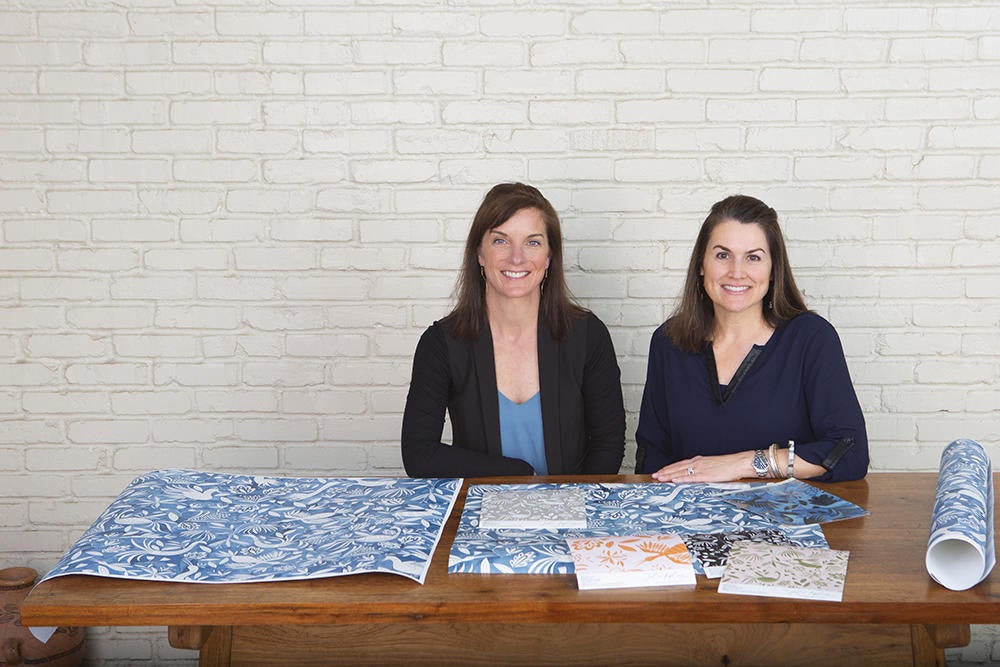 Courtesy of Julia Kipling
The nature-inspired, New York–based brand Mazy Path was meant to debut at ICFF in the spring; when the trade show was canceled due to the virus, founder Alexis Audette decided to take her time coming up with a backup plan. "Showing at ICFF was going to be great and would have exposed the brand to thousands of people in just a few days," she says. "When that was no longer an option, I knew I would have to get creative about reaching designers." In advance of her September launch date, Audette made a list of 100 designers whom she could envision using Mazy Path and mailed them each small linocuts of prints with a personal note. Miller and McKnight also found that in the absence of in-person events, more rudimentary methods of promotion were the way to go. "It's been a lot of picking up the phone and just calling people and telling them about the brand," says Miller.
For most new companies, finding showroom representation is a key component of launching—another element of debuting a new brand that was complicated by the pandemic. "While our business is going well with the representation that we do have, I have reached out to showrooms that tell me they're either too busy or stretched too thin to take on any new brands at the moment," says Leah O'Connell, who launched her namesake line last month. Audette had lined up space for Mazy Path at Temple Studio in New York back in January, but an additional deal at a boutique showroom in Florida fell through when the business closed as a result of the pandemic. "It's just the nature of this year," says Audette. "I'm trying to pace myself, grow at a [speed] that feels natural, and make sure I have the right partners."
While Serena Dugan Studio, which is available via online retail as well as in select showrooms, did not face issues with representation, Dugan did have to deal with her warehouse and printer shutting down. "I had to get crafty about what I could sell, because I had no way to print more fabrics—and nowhere to store them," she says. In a stroke of luck, her warehouse was able to reopen after a few weeks to manufacture masks and was able to fulfill other business under a sewing permit. "I had always planned on offering pillows eventually, but I went ahead and added them so that we had something we were able to offer while new fabric orders were delayed," says Dugan.
At Milton Textiles, Neykov decided to incorporate antiques reupholstered in her bright, graphic prints. "Despite the circumstances, things have still unfolded really naturally," she says. "I think before the pandemic, you felt like everything had to happen very quickly, but there's a slowness to everything now. Because of that, every little thing that goes well feels like a success."
Homepage photo: Textiles from Serena Dugan Studio | Courtesy of Serena Dugan