Montana's OTO Ranch, located on the outskirts of Yellowstone National Park, was often the residence of choice when history's elite—including Theodore Roosevelt and Marcellus Hartley Dodge, son-in-law of William Rockefeller—headed West. It was there, throughout the 1930s at The Treasure State's first dude ranch, that society's most notable would be introduced to the Douglas fir–burled and Western-bred furnishings of American craftsman Thomas Molesworth.
More than 80 years later, the Molesworth name remains synonymous with Western design and decorative arts. And come May 23, over 60 of the designer's works—one of the largest single offerings in the last two decades—will be up for auction at the Sotheby's sale "Thomas Molesworth: Designing the American West," featuring the collection of Ruth and Jake Bloom.
Out of Molesworth's Cody, Wyoming–based studio came works commissioned by Coca-Cola heirs, newspaper tycoon Moses Annenberg, the Rockefellers and more. The Art Institute of Chicago–trained craftsman, who passed away in 1977, was in demand for more than 30 years, called upon for his Western aesthetic fit for cowboys and gentleman ranchers.
"We are pleased to offer this exceptional group of Thomas Molesworth furniture as part of our spring sales of Important Design in New York," says Jodi Pollack, co-worldwide head of the Sotheby's 20th-century design department. "Together, Ruth and Jake Bloom have assembled a remarkable collection of pieces by Molesworth, which they cleverly paired with works from their contemporary art collection in their Western retreat. The outcome was a powerful and dynamic interior that fused modernity, innovation and sophistication to emphasize the enduring appeal of Molesworth's Western vernacular."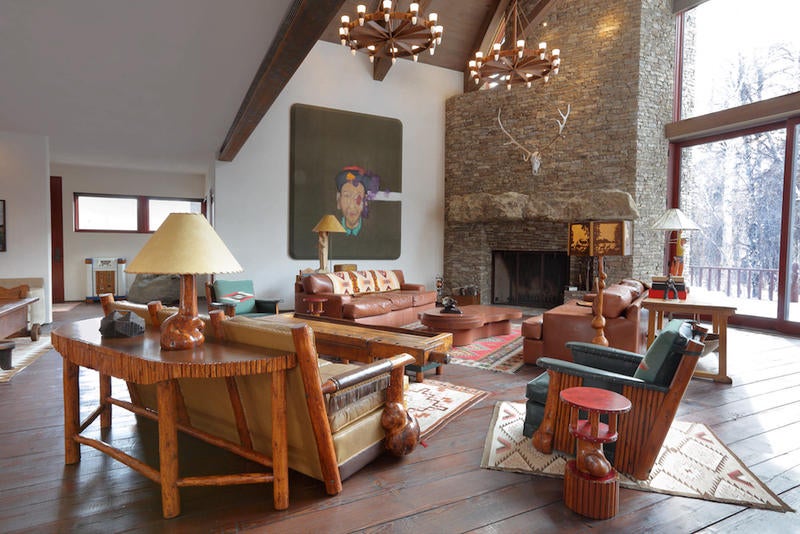 Burled woods, leather trims and Molesworth's signature large brass tacks take starring roles throughout the sale, with highlights including the Octagonal Games Table originally from the OTO Ranch, as well as four early panel-back armchairs.
The "Thomas Molesworth: Designing the American West" auction will take place on May 23, with all auction lots on view in the Sotheby's York Avenue galleries beginning May 19.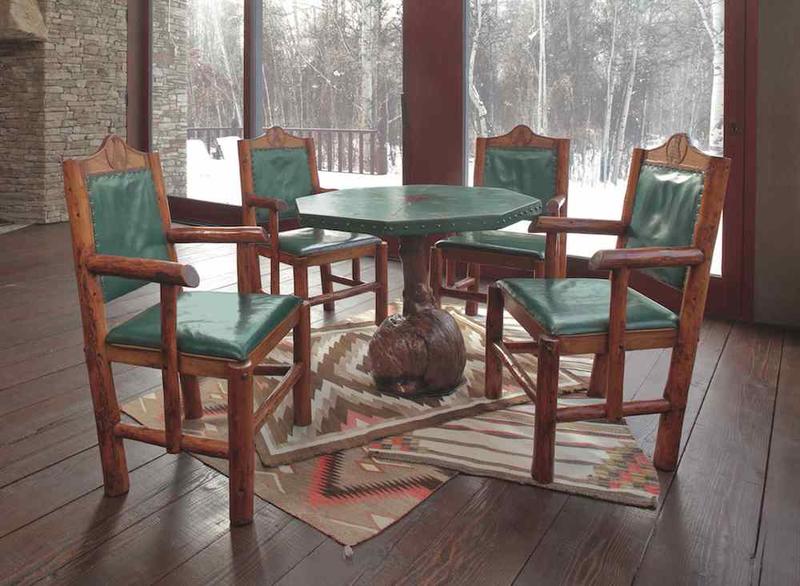 "It has been over two decades since a comparable group of his furniture came to auction, and we look forward to presenting this superlative selection to both dedicated collectors of Molesworth's designs as well as those who simply have an appreciation for timeless American craftsmanship," says Pollack.