This week in design, tech mogul Elon Musk's home design dreams have landed him in hot water after Tesla's board launched an investigation over concerns that its CEO is using company funds to build a futuristic-looking glass house. Stay in the know with our weekly roundup of headlines, launches, events, recommended reading and more.
Business News
In the wake of falling clothing sales and a post-pandemic slump, Banana Republic is turning to home products in hopes of stabilizing its business, The New York Times reports. Despite several sales boosts during the pandemic—first from leisure wear, then from work apparel during the return to office—the retailer has weathered a troubling few years, with a decline in sales prompting the company to reduce its 566-store footprint in 2019 to just over 400 locations by January 2023. Earlier this year, it began venturing into the home category to reach "a bigger addressable audience," chief executive Sandra Stangl told NYT, rolling out home textiles, blankets, rugs and bed frames online and in 16 of its stores. According to Stangl, the product expansion could spell a new era for Banana Republic—shifting away from reliance on fluctuating clothing sales, and into the lifestyle-brand realm populated by established names like Ralph Lauren, H&M and RH.
More than six months after a widespread product recall following a potential bacteria contamination issue, The Laundress is returning to market with a new manufacturer, modified formulas and revamped production guidelines, Modern Retail reports. The Unilever-owned brand recalled its entire line of luxury cleaning products this past fall after elevated bacteria levels raised safety concerns for consumers' health, drawing significant backlash and a proposed class action lawsuit. By late April, the brand had reportedly fulfilled about 78 percent of its reimbursement requests, and it announced in June that it was working to relaunch its product. Now, the brand has debuted a new collection and outlined a series of internal changes geared toward safer products—including pharmaceutical-grade production standards and a Good Manufacturing Practice–certified partner—in a bid to win back customers' trust following the recall.
London-based international art fair Frieze acquired two of the longest-running shows in the U.S.—The Armory Show in New York and Expo Chicago, Artnet reports. The terms of the deal were not disclosed. In a statement, Frieze's representatives noted that the two newly acquired fairs will continue operations with their existing names and teams, with Armory Show executive director Nicole Berry and Expo Chicago president and director Tony Karman joining the international team of Frieze directors across all existing fairs. The move marks Frieze's latest bid for global expansion, following the art fair's introduction of its first Asia-based show with the 2022 debut of Frieze Seoul, which will return this fall.
California-based art printing, framing, packing and shipping company Cali Framing signed an agreement to merge with Denver-based art printing and framing provider Simply Framed, creating an end-to-end online art printing and custom framing platform serving the U.S. market. The terms of the deal were not disclosed. Following the merger, both companies will combine operations in a vertically integrated facility, pairing Simply Framed's front-end design technology within Cali Framing's manufacturing hub, while maintaining their existing names and services.
New data shows that inflation finally cooled off in June—likely the result of the Federal Reserve's monthslong strategy to tamp down the rapid price increases that began more than a year ago. As The New York Times reports, the Consumer Price Index rose 3 percent in the year through June, in a decline from the 4 percent increase in the year through May, and a major drop-off from the peak of 9 percent last summer. The core index—a metric that tracks the change in prices without food and fuel costs, and is more closely followed by policymakers—was also down to its slowest pace since August 2021, leading some economists to anticipate a pause in interest rates after this month.
Launches & Collaborations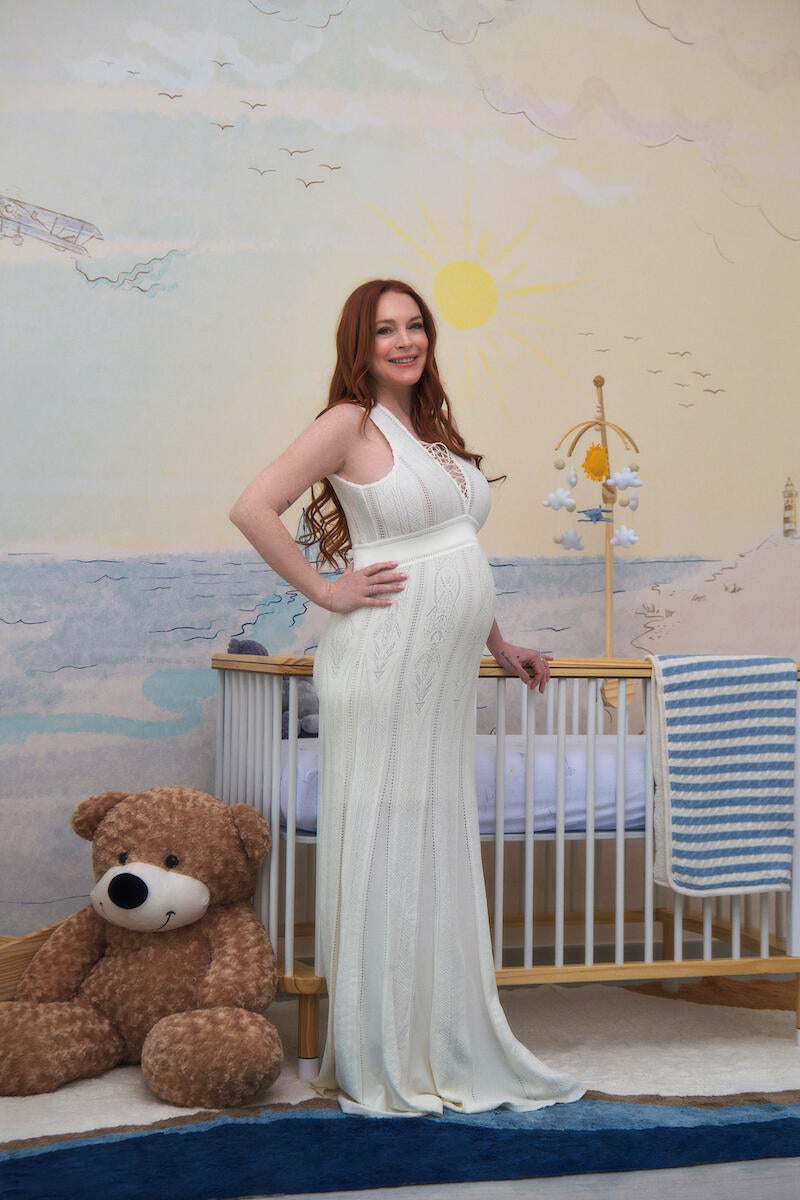 Nursery furniture and decor maker Nestig tapped new mother Lindsay Lohan to create a collection of furnishings fit for her little one's space. Inspired by Lohan's love for the sea and with an eye toward a fresh and calming vibe, the resulting product assortment features mobiles, rugs, wall murals and textiles—many of which are hand-made by Nestig's artisans in Brazil with high-quality, nontoxic materials.
Custom carpet maker Art+Loom partnered with interior designer Elisa Baran Tréan for the debut of the BRUT collection. The new line includes four designs—Avignon, Gordes, Bretagne and Montpellier—inspired by Baran Tréan's interest in the texture and raw beauty of natural stone.
Crate & Barrel entered the home renovation category with the introduction of a new collection geared toward no-demolition design projects, Fast Company reports. The new product assortment features items for the kitchen and bathroom, including vanities, lighting and hardware—spanning drawers and pulls to an entire kitchen island—available in two main styles: modern and minimalist.
Recommended Reading
According to census data, weather-related disasters pushed more than 3.3 million Americans out of their homes in 2022, with more than half a million never able to return. As climate change–induced extreme weather becomes more common, homeowners are looking to the building industry to find new innovations for home protection—and the good news is that many such advancements already exist, ranging from unique architectural forms (like geodesic domes) to resilient materials such as insulated concrete. The greater challenge, Christopher Flavelle writes for The New York Times, is bringing those practices to the mainstream market—and making them affordable enough so that a majority of homeowners are able to buy in.
Following a divorce, one question can prove particularly acrimonious: Who gets the house? When it comes to a dream home or an apartment, some former spouses have found that the only way out of the dilemma is to continue living together, even after the papers have been signed. As Kim Velsey writes for Curbed, divorced couples are coming up with a plethora of creative ways to cohabitate—buying duplicate household items, creating opposite living schedules and, in one case, installing a new wall to split a town house straight down the middle.
Call for Entries
The Spanish Ceramic Tile Manufacturers' Association is now accepting entries for its 2023 Tile of Spain Awards, honoring ceramic craftsmanship in architecture and interior design projects. To enter a project submission before the October 18 deadline, click here.
Domino editors are now accepting submissions for the 2023 Good Design Awards, demonstrating the best in home products, ranging from decor and furniture to lighting and textiles. This year's categories include furniture, kitchen and dining, lighting and appliances, bed and bath, decor, backyard and outdoor, and collaboration of the year. To submit an entry before the August 31 deadline, click here.
Homepage image: Nestig tapped Lindsay Lohan for a collection of nursery decor. | Courtesy of Nestig