The Upper West Side hums with nostalgia—from the Museum of Natural History to the mason facades of the Central Park West Historic District, the neighborhood is a treasure trove of storied buildings. Now, it welcomes a new piece of history: Manhattan's greenest condo, dubbed Charlotte of the Upper West Side. Under the leadership of the Roe Corporation, a real estate development company helmed by John Roe, a number of beloved home brands and designers have come together to build a superlatively green luxury building—a project that cost Roe nearly $76 million.
When Roe purchased the Columbus Avenue building in 2015, he had a clear vision. "We wanted to build a product that represents the future," he tells Business of Home. "That's why I named the building after my daughter—it's really named after the generation she belongs to. It represents the type of building that we hope to see in her future." Roe selected BKSK Architects for their track record of executing aesthetically superior buildings while navigating the hurdles of historic districts.
"We're on a lot of people's shortlists for challenging landmarks approvals," says Todd Poisson, the head BKSK architect for the project. "[Roe Corporation] knew that they were buying a building in a landmark district, and the commission would not object to its demolition as long as whatever was being proposed to replace it was worthy, would be better, and would contribute to the district at a greater level." And Roe's vision had all the makings to do just that.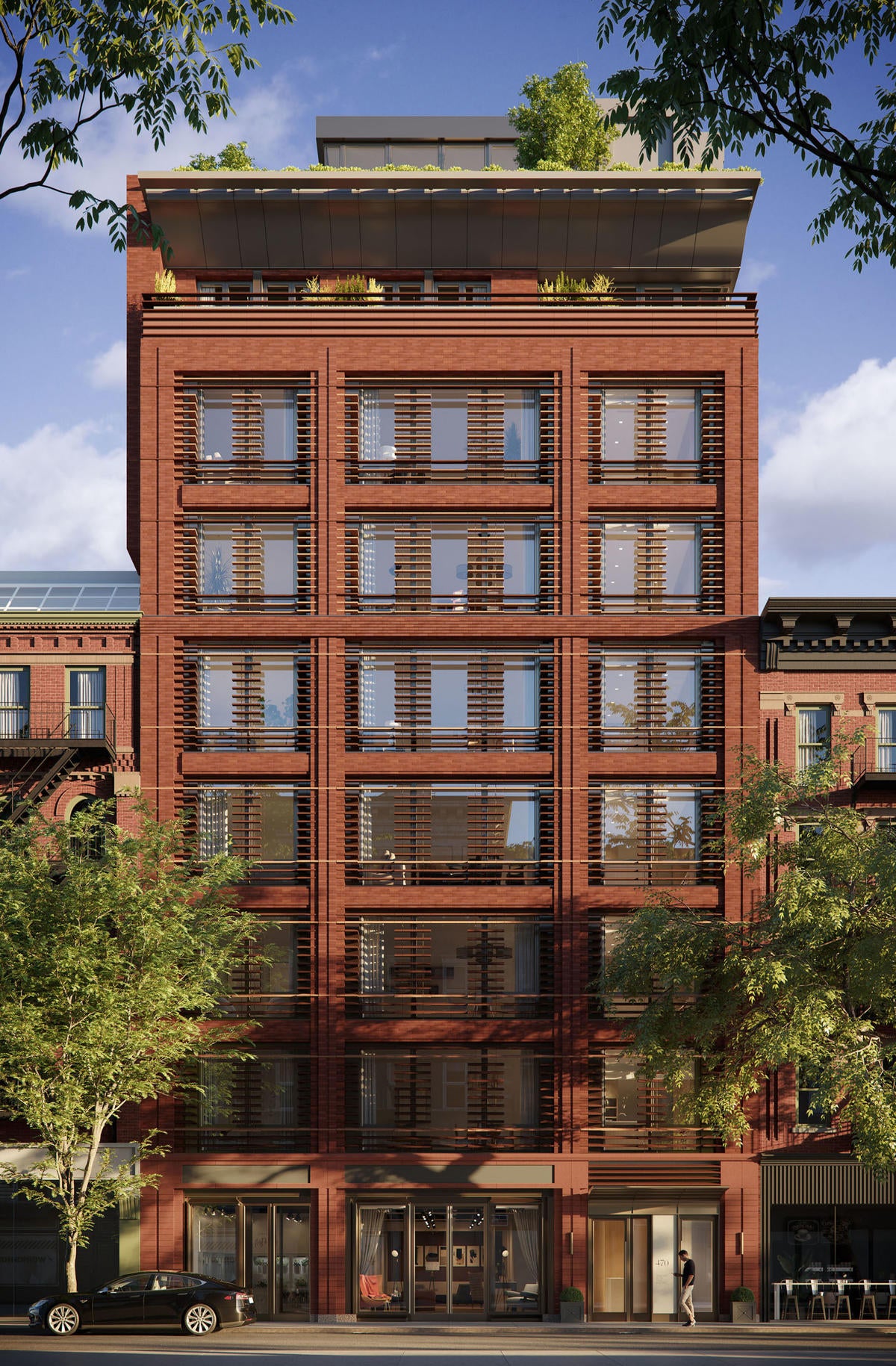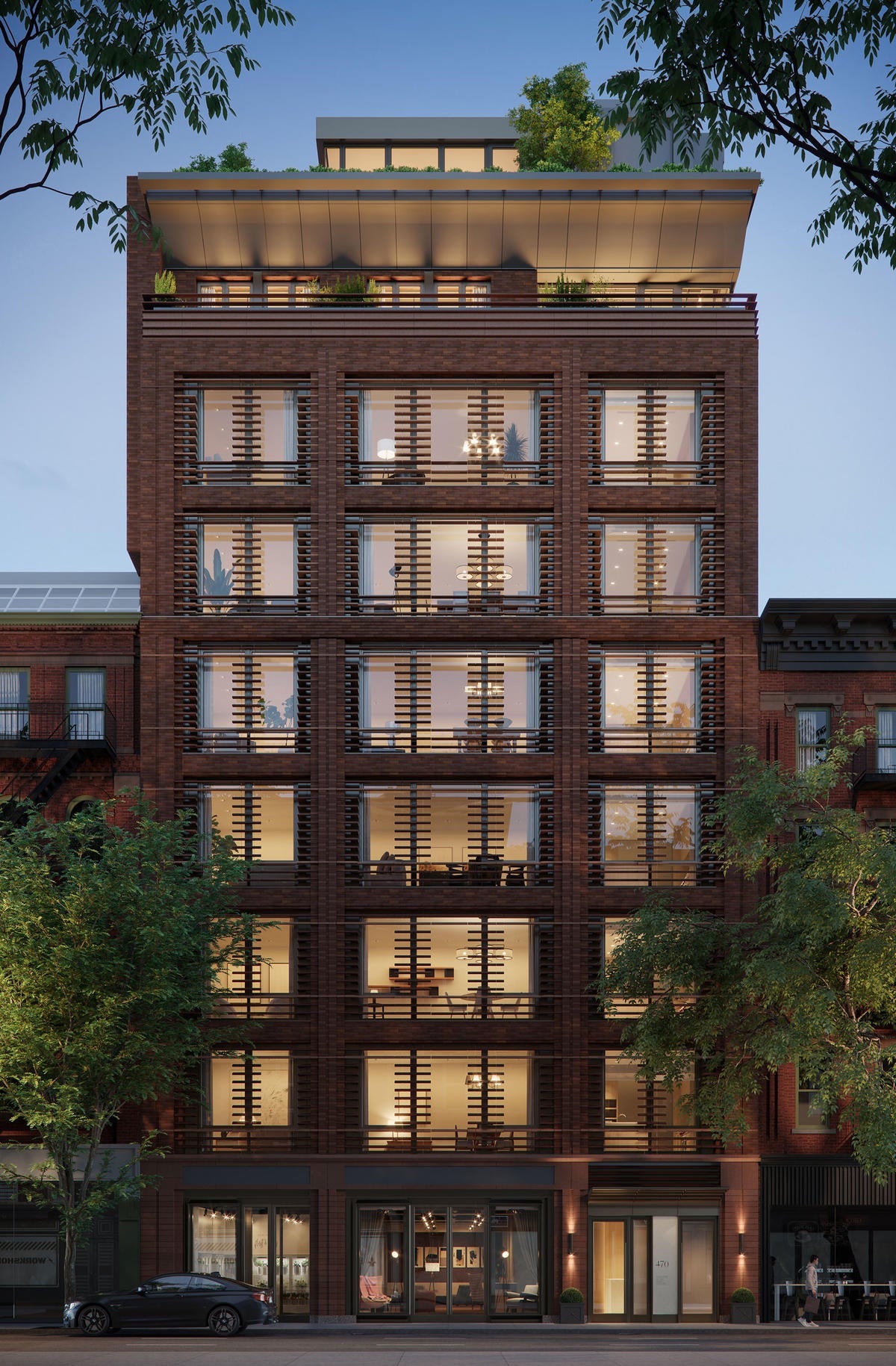 Once BKSK got started, the architecture firm set out to partner with brands that would help realize its design for what is soon to become one of New York's first certified Passive House residential projects. (The certification, from the German-based Passive House Institute, recognizes buildings that require minimal energy for heating or cooling.)
THE BUILDING
To achieve Passive House certification, the building envelope has to be airtight, the energy usage may not exceed 10 watts per square meter of living space, and the internal temperature must adhere to strict seasonal regulations. "We made the decision early on to go green and go passive, but I didn't quite understand the amount of work we would have to do in order to get to that performance," Roe explains. "It turns out to be a pretty costly thing to do."
He sees the development as a proof of concept—from an investment standpoint, he approached it with an open budget, knowing that its success would provide him with a blueprint for future projects. Charlotte has only seven units, each priced between $11 million and $18 million, but that's not to say that this design couldn't be replicated elsewhere for less money. "This building is obviously very expensive to build, but as it does well, as we get a good price per square foot, why not build more?" he says.
Beyond the Passive House standards, Roe also added his own specifications: The units will have the freshest possible air, they will be soundproof, and they'll feature floor-to-ceiling windows (with the eastern facade made almost entirely of glass). As any architect will tell you, large panes of glass are at odds with low energy use—depending on the season, they can significantly impact the temperature of a room. Not only did glass prove to be a challenge from an energy standpoint, but with the constraints from the Historic District commission, a contemporary, all-glass facade wouldn't fit into the design vernacular of the neighborhood where Charlotte stands.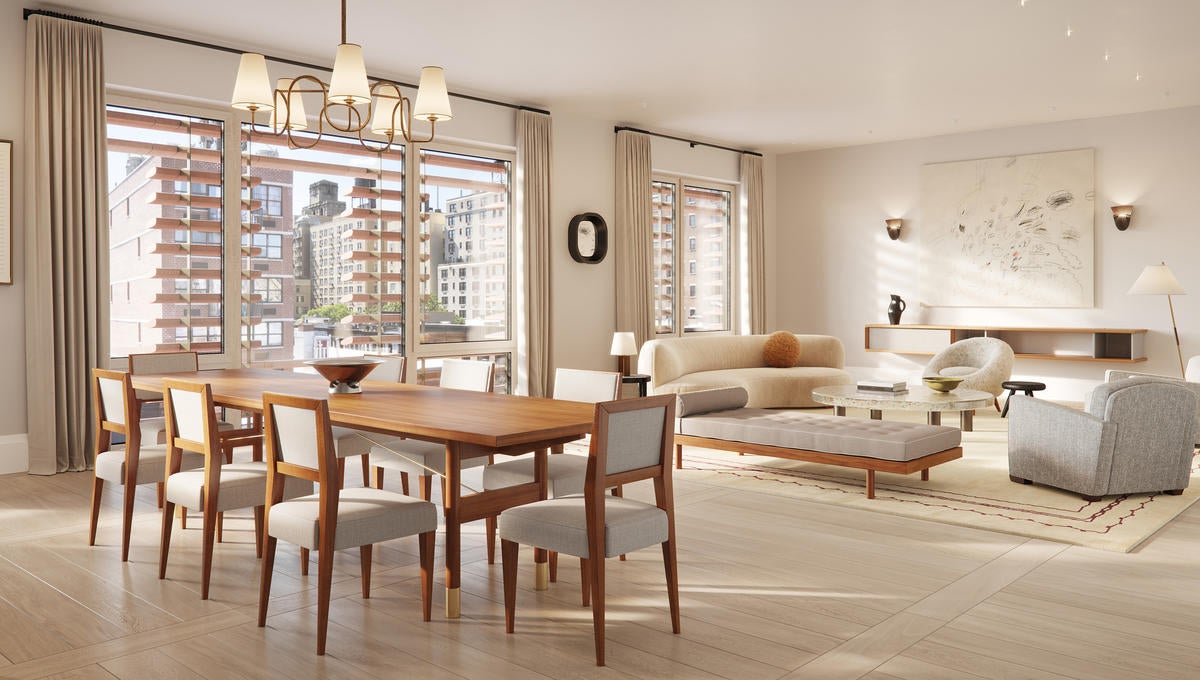 To overcome these obstacles, Poisson and his team devised a clever solution: "We knew it couldn't be a glass tower—it needed to be a supporting player for the streetscape," he says. "We created a scheme that nodded to contemporary life with floor-to-ceiling glass disguised by a terra cotta baguette system that's projected outside of the glass. So when you're on the sidewalk looking up, those large panes of glass are disguised and appear almost as if they're no bigger than the tenement windows on either side of our building, but on the inside it's floor-to-ceiling windows."
The terra cotta louvers, or "baguettes," not only address the aesthetic concerns, but conserve energy as well—deflecting summer heat and allowing low winter light to pass through, mitigating temperature concerns year-round. The glass itself is instrumental in regulating the temperature, and BKSK tapped Zola Windows to outfit the windows with triple-glazed, museum-grade panes. "They're so beautiful they're like furniture in the room—and they perform at the highest level of windows that are available at this time anywhere."
THE INTERIORS
Both Roe and Poisson knew that the interior designer and the brands brought on would have to share their passion for sustainable design, while being able to create elevated space that supports wellness. Through a connection at Compass Realty, the pair selected local designer Alyssa Kapito, and it only took one meeting to seal the partnership. "Initially the thought was that we would just help them design the model unit, then the working relationship was so great, we ended up designing parts of the building, as well," says Kapito.
One of the key selling points of the building in the midst of a pandemic was the air quality, but that was a decision that came long before March. "Mechanically speaking, it's all focused very much on the indoor air quality, and that was ahead of COVID and changes to the New York energy code that are still in process," says Poisson. Each unit features a Swiss-engineered energy recovery ventilation system that cycles new air through the room 13 times per day, per unit (which, through each condo's smart home app, can be adjusted to replace clean air up to 28 times per day).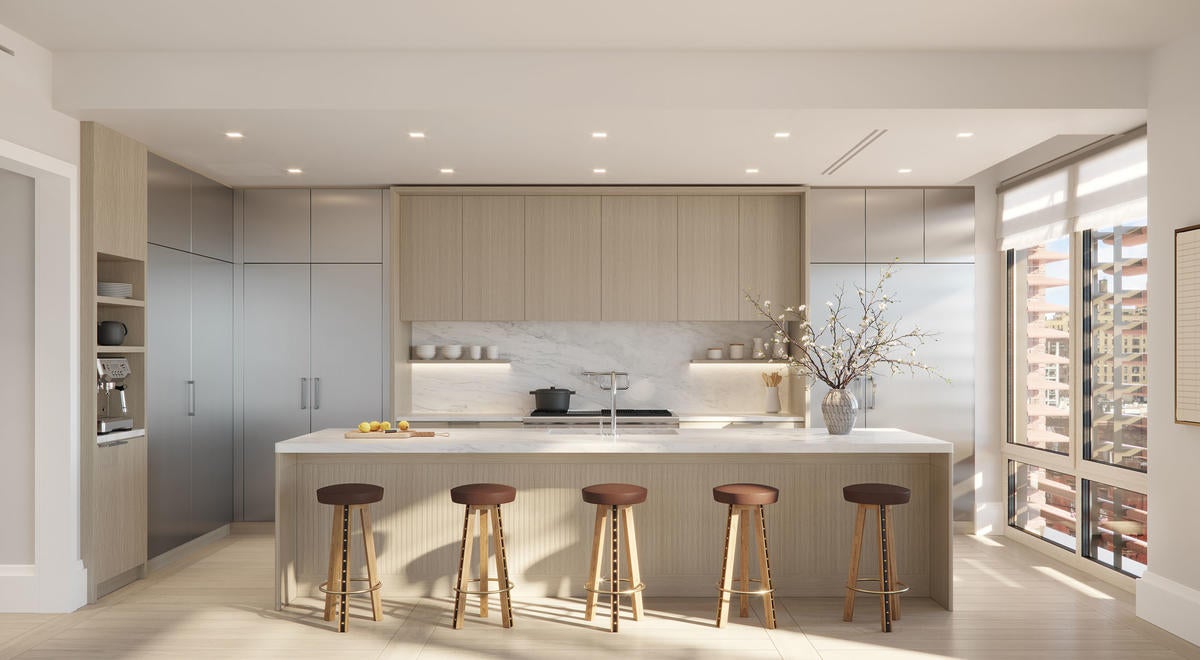 And even though BKSK was largely responsible for hand-picking the other brands on the project—Heath Ceramics for the tiles, Henrybuilt for the custom kitchens, Blu Bathworks for the bathrooms, and Italian manufacturer Sannini for the terra cotta louvers—it was Kapito who put the final touches on the units and common spaces. She also designed all of the building's common spaces, from the rooftop deck to the gym and lobby. "We redid the powder rooms, the lobby and the gym," says Kapito. "BKSK had done quite a bit before we came on, so we just tweaked a couple of design elements for the building so that it felt a little more refined and bespoke."
While the architectural challenges of designing the condominium came with a learning curve, Kapito was surprised by the ease of executing the project with sustainability at its core. "They wanted the building to be green but not feel like a green building," she explains. "I don't even think this type of green specification exists in New York yet ... and definitely not to this level—but there were no real [aesthetic] challenges, which is why I hope more people join the bandwagon."
Homepage image: A rendering of the model living room in a Charlotte of the Upper West Side unit | Depict; courtesy of Charlotte of the Upper West Side