All I want for Christmas is, well, Christmas.
That's the refrain of just about every retailer—and their suppliers—as the industry tries to understand how COVID-19 is going to impact the holiday shopping season.
Theories are all over the place. Some predict less shopping, arguing that consumers are strapped for cash and hesitant to go to traditional retail venues like malls and department stores. Others foresee more shopping, suggesting that Americans want to feel good after a long year of feeling very bad. But the holiday 2020 season, at least as it applies to the business of gift giving, is likely to be a mystery until retailers start running the numbers in January. Even then, the picture may still be fuzzy.
New studies from the folks at Coresight Research, who do some of the best analytical work on retail in the business, offer insights into how the season will play out—and while some of the findings are predictable, they may help businesses understand how to plan for the last quarter.
First of all, the doom-and-gloom predictions aren't all wrong. Half of all consumers are expected to spend less this holiday shopping season. The biggest reductions will come in some obvious activities: dining out and going to bars and nightclubs. But consumers also said they will do less traveling to visit friends and relatives, and will take fewer vacations. The biggest hits to product purchases came in two unexpected categories: seasonal decorations and toys and games. One would have thought people would want to make their homes festive and treat their kids, who have had it pretty tough this year. (The trend is perhaps driven by fewer larger family gatherings to decorate for, or a quarantine-era realization that the kids already have plenty of toys.) With these cutbacks, it stands to reason that there may be more disposable dollars available for other purchases, like home furnishings, which have been getting a bump during the pandemic.
Consumers will also be shopping earlier this year than ever before. Amazon's massive Prime Day event, postponed from July to an as-yet-to-be-announced date in the fourth quarter (CNBC reports that the company gave third-party sellers the week of October 5 as a placeholder date), is expected to be a big driver of holiday business. Plus, the traditional Black Friday phenomenon (and shopping throughout Thanksgiving weekend) is projected to be down significantly. In fact, about one-third of the survey respondents said they planned to shop on Prime Day; 25 percent said they would shop on Cyber Monday; and only 16 percent intended to participate in Black Friday.
More than 80 percent of consumers said they are currently avoiding public places—including shopping malls and stores. This number has remained consistent in surveys over the past few months, especially when it comes to shopping venues. Restaurants also ranked high for consumer avoidance.
In all of these numbers, it should be noted that survey results could change—perhaps drastically—between now and Christmas. But as a snapshot of the American shopper's mood right now, these findings show a consumer still spooked by COVID and wary of social interaction, and likely to have a holiday season very different from any they've ever experienced.
Come December 25, ho ho hos could be in short supply—and retail revenue too.
____________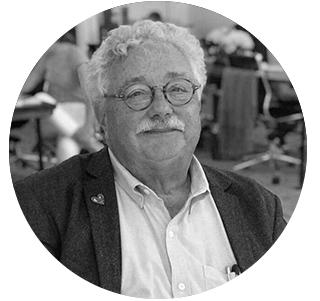 Warren Shoulberg is the former editor in chief for several leading B2B publications. He has been a guest lecturer at the Columbia University Graduate School of Business; received honors from the International Furnishings and Design Association and the Fashion Institute of Technology; and been cited by The Wall Street Journal, The New York Times, The Washington Post, CNN and other media as a leading industry expert. His Retail Watch columns offer deep industry insights on major markets and product categories.
Homepage photo: Shutterstock