Yes, everyone knows about the hand sanitizer, temperature scanners and social distancing demarcations. But what are retailers going to do beyond the basics to get customers back in their stores?
A survey of best practices around the world shows a variety of innovative—and fascinating—techniques and tools that businesses are adopting to make the in-person shopping experience both inviting and reassuring. Not all are practical for every retail business, but collectively they show that crisis often begets innovation.
Here are some of the more interesting practices from points all over the pandemic planet.
Spray & Go
Like the old perfume spritzers on the ground floor of Bloomingdale's, we're going to see more people spraying customers entering stores in the future—only now it will be with hand sanitizer. But as a practice, it's costly—not to mention the social issues that arise when some people don't want to get sprayed (or to get close to those doing the spraying).
A pub in Tokyo has come up with an interesting solution: automatic spraying machines at the entrance.
According to a CNN report, "Customers are greeted by a hostess on a monitor, who tells them to wash their hands and take their temperature with a thermometer. Next, they walk into what looks like an airport security scanner, where they are sprayed with a mist of chlorine-based disinfectant for 30 seconds."
If the procedure reminds you a bit of a human car wash, you're not wrong. CNN didn't report how much the spraying device costs; no doubt it will not be something every retailer can afford, particularly those with multiple entrances. But as a way to avoid awkward social encounters between employees and customers, this option is intriguing.
Pedal Pushers
Another big challenge in the "new abnormal" is the customer's hesitancy to touch things in stores. While many larger stores have automatic doors that don't require contact, what about elevator buttons? In Thailand, a Bangkok mall has installed foot pedal controls to operate elevators—a relatively simple way to address the hygiene concerns of customers in a country that has generally done a good job managing the coronavirus spread. The idea could translate to any surface controls that may induce shopper anxiety.
Safety At the Press of a Button
We don't know how long we're all going to be wearing masks and other personal protective equipment, but for now they are part of most wardrobes. However, sometimes we forget to put them on, or we run out.
McCarran International Airport has solved this problem with the installation of three vending machines that sell masks, hand sanitizers, disposable gloves and alcohol wipes. The devices, called Clean & Safe Travels, are the first of their kind in the nation. For retailers looking to supply customers with PPE in their stores, the machines are a no-brainer. "The whole world is going through behavioral modification and learning new habits," a spokesperson for the Las Vegas–area airport told CNN. "So it's not unthinkable that someone could show up at the airport and not have the new necessities that are part of travel."
No cost figures are available for the machines, which are owned and supplied by California-based Prepango. Sounds like something good for staying well—and making a little extra money too.
Promo-A-Go-Go
Just as Alibaba created Singles' Day and Amazon invented its own shopping event, Prime Day, the idea of local physical retailers banding together for a common shopping promotion has taken on added meaning after a long shutdown. In Shanghai—where, granted, it seems easier to do such things—a group of 55 retailers partnered on a two-month-long government initiative called the 55 (Double Five) Shopping Festival, which launched on May 5. So far, the concept, which has seen big-name retail brands introducing new products and participating in a series of more than 100 events, seems to be working. According to WWD, online and offline sales totaled more than $2 billion on the initiative's opening day.
It's also an idea that would translate well for any local collection of merchants trying to create new business. Though the event tied in with online sellers, the object was to drive sales back to the physical stores. The important thing seems to be that with so many natural (or at least established) shopping holidays wiped out this year, it's up to retailers to create new ones going forward.
Retail is going to be one of those industries that will take time to recover from the pandemic—although certainly not as much time as travel, restaurants or even the car business. But with some imagination, a little innovation, and perhaps a crazy idea or two, it might just bounce back a little bit faster.
____________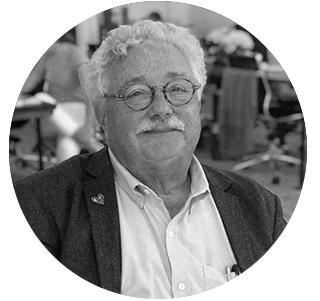 Warren Shoulberg is the former editor in chief for several leading B2B publications. He has been a guest lecturer at the Columbia University Graduate School of Business; received honors from the International Furnishings and Design Association and the Fashion Institute of Technology; and been cited by The Wall Street Journal, The New York Times, The Washington Post, CNN and other media as a leading industry expert. His Retail Watch columns offer deep industry insights on major markets and product categories.
Homepage photo: Shutterstock