Product Preview is a weekly series spotlighting the latest and greatest debuts in the marketplace. Check back every Friday for what's new and notable.
It was a whirlwind week in Paris. Industry aficionados from across the globe—including Business of Home editor in chief Kaitlin Petersen and yours truly—congregated in the City of Light on a mission to find the latest and greatest designs. From hand-embroidered underwater-inspired wallcoverings to ombre-hued passementerie trims, here are 19 of the most magnifique finds we saw at Maison&Objet and Déco Off.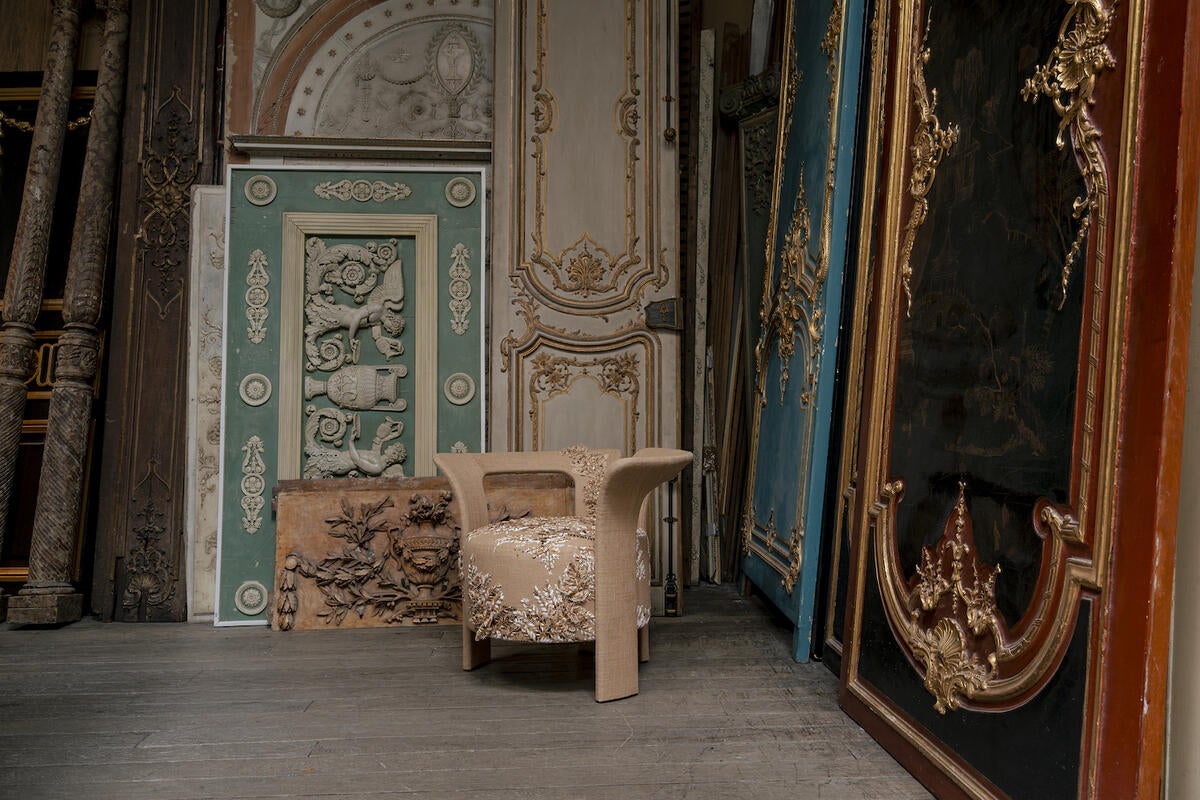 Courtesy of The Invisible Collection
The Invisible Collection's permanent assortment for Mobilier national (the French national furniture institution) was every bit as swoonworthy as expected. Showcased inside intricately paneled rooms by legendary woodwork firm Féau Boiseries, highlights include the curvy Fauteuil Mava chair by Maison Leleu and a folding screen with a built-in seat by Anthony Guerrée dubbed Verdurin.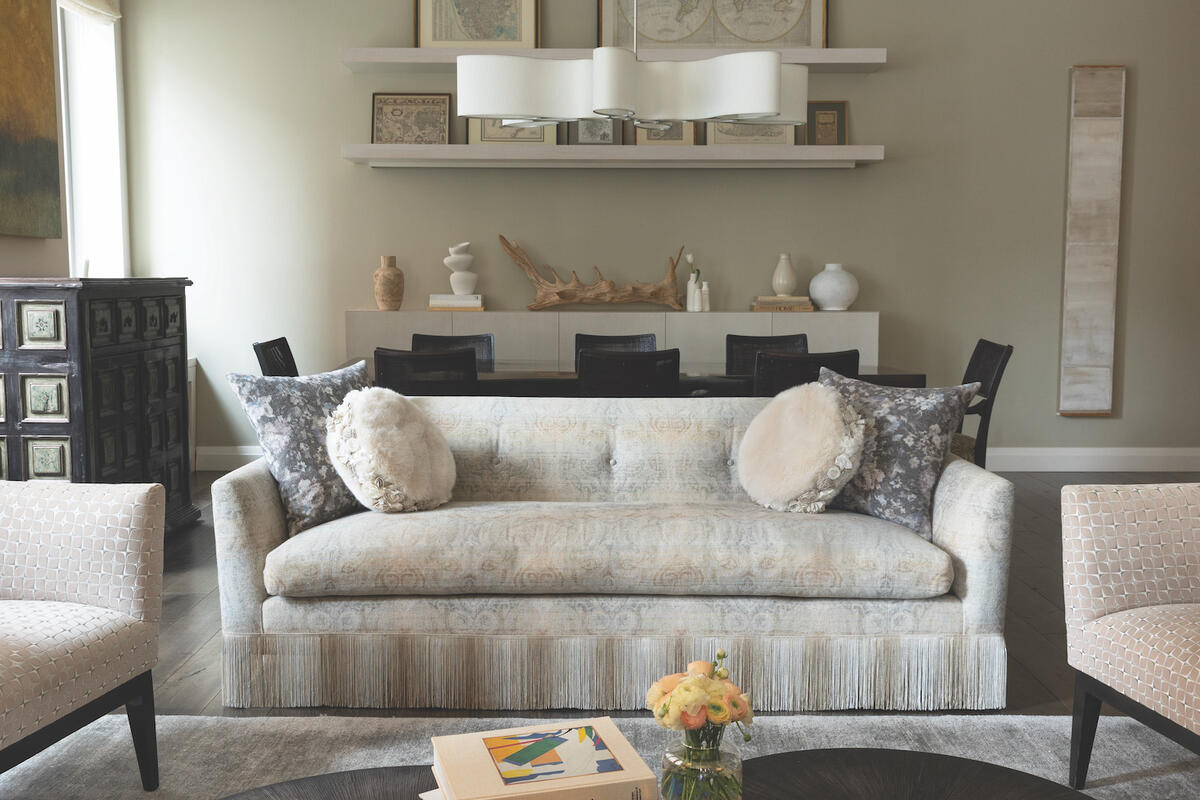 Lori Weitzner blessed us with a sneak peek of her upcoming collection for Samuel & Sons. The collaboration, dubbed Bouquet, features an enchanting assortment of fanciful passementeries ranging from ombre-hued fringes and tassels to looped trims and lacy, rosette-clad tapes.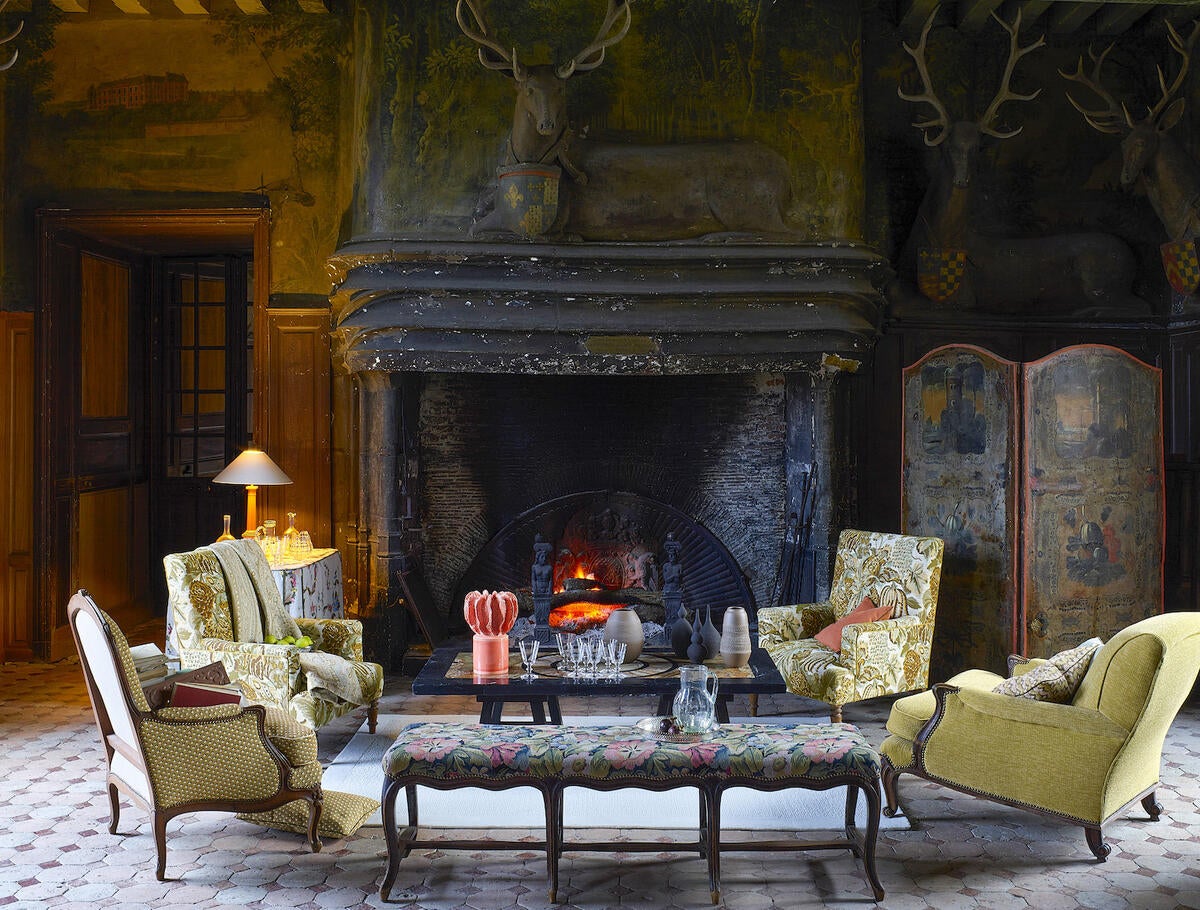 Pierre Frey's Braquenié Anniversaire 1823-2023 Collection was the talk of the town and rightfully so. Staged inside the castle of Louÿe in Normandy (as well as the brand's Right Bank and Left Bank showrooms), the series spans dozens of upholstery, wallcovering and rug designs culled from the brand's illustrious archives and heritage lines, including the floral tapestry-style Lisieux fabric and the block-printed, Jouy canvas–inspired Scene de Campagne wallpaper.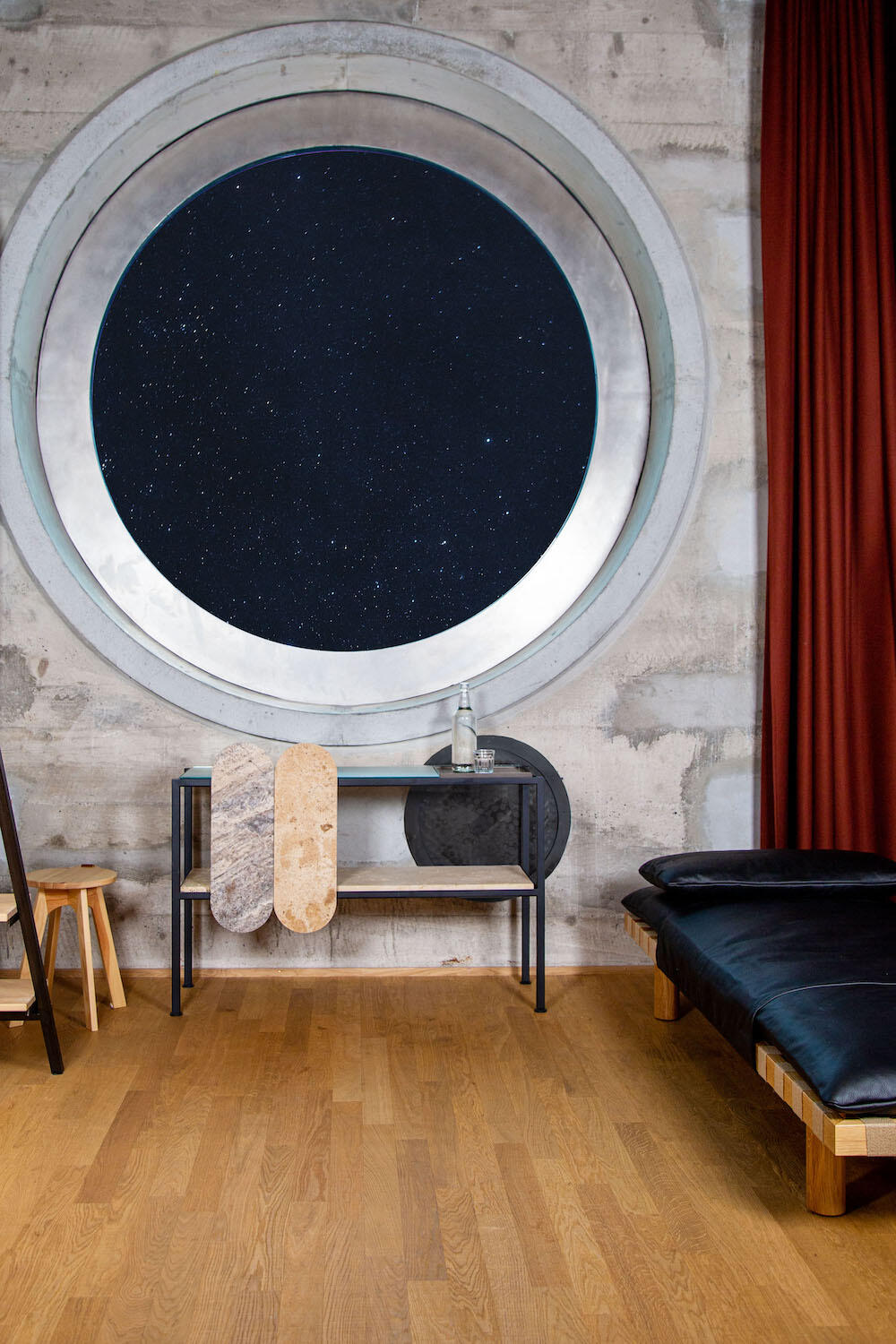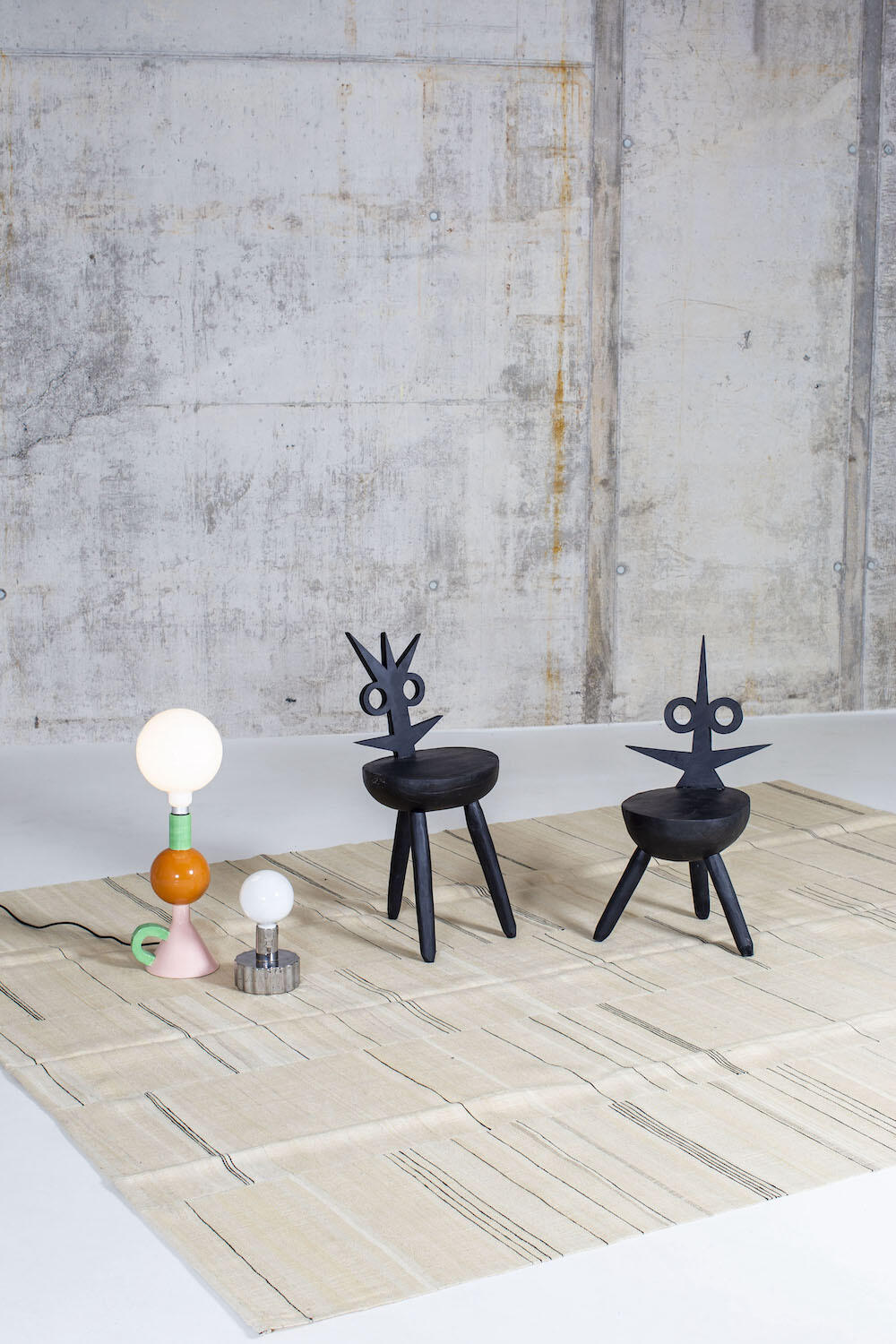 German brand Pulpo treated fair visitors to a trio of imaginative, soon-to-be-released collections. Along with an avant-garde line of cast aluminum table lamps by Sebastian Herkner, introductions include a hand-carved monster-shaped seating family by Vasilica Isacescu and Nadja Zerunian of Co/Rizom and a minimalist travertine-and-steel console table by Sylvain Willenz with a textured glass top and sliding marble fronts.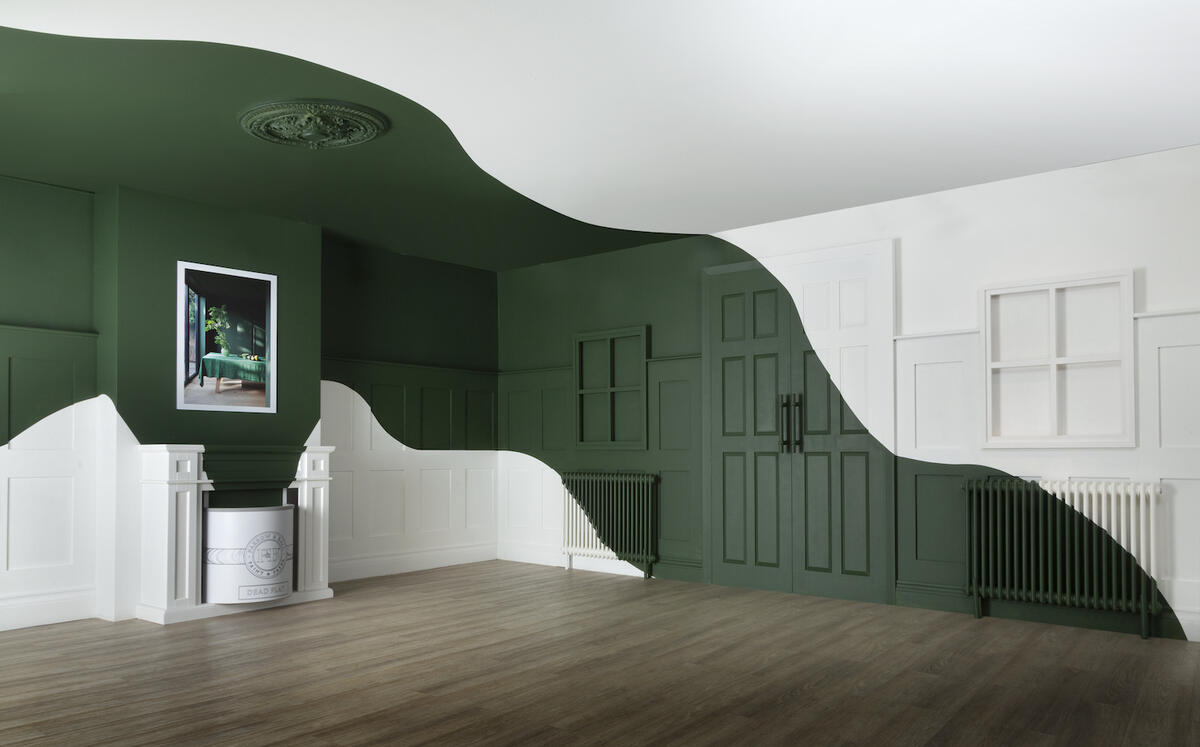 Courtesy of Farrow & Ball
Farrow & Ball's installation at Galerie Etienne de Causans was enveloped in its soon-to-be-launched Dead Flat finish. The debut features an ultramatte—and shockingly easy-to-clean—paint finish that can be applied to walls, woodwork and even metal radiators to create a cohesive look from floor to ceiling.
Loro Piana presented its uber-plush Interiors 2023 collection. The debut spans nearly two dozen highly touchable textile designs woven from all-natural fibers, including a buttery smooth mohair velvet available in 20 colorways called Ballroom and a silk-inspired sisal-and-cotton wallcovering named Astratto Moire.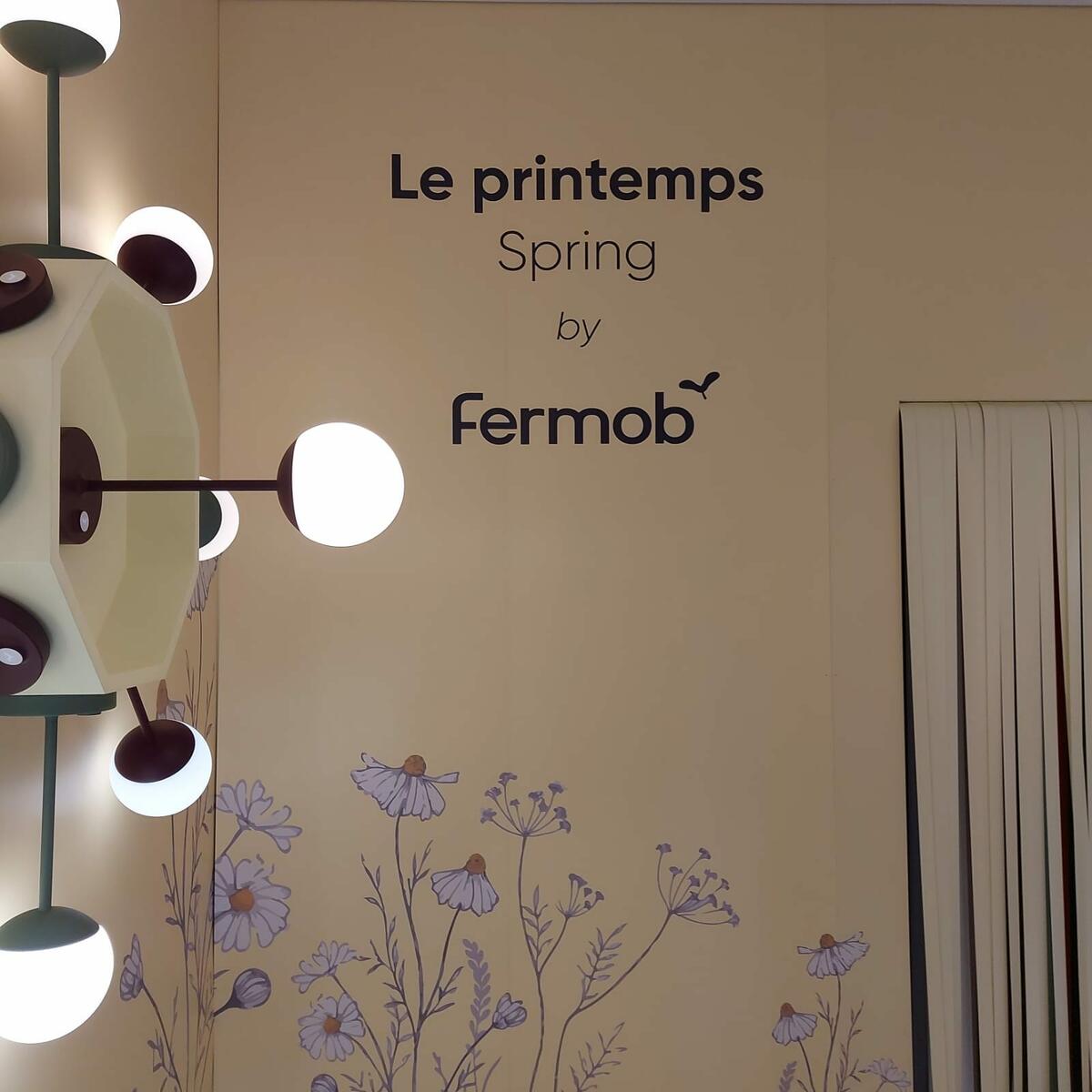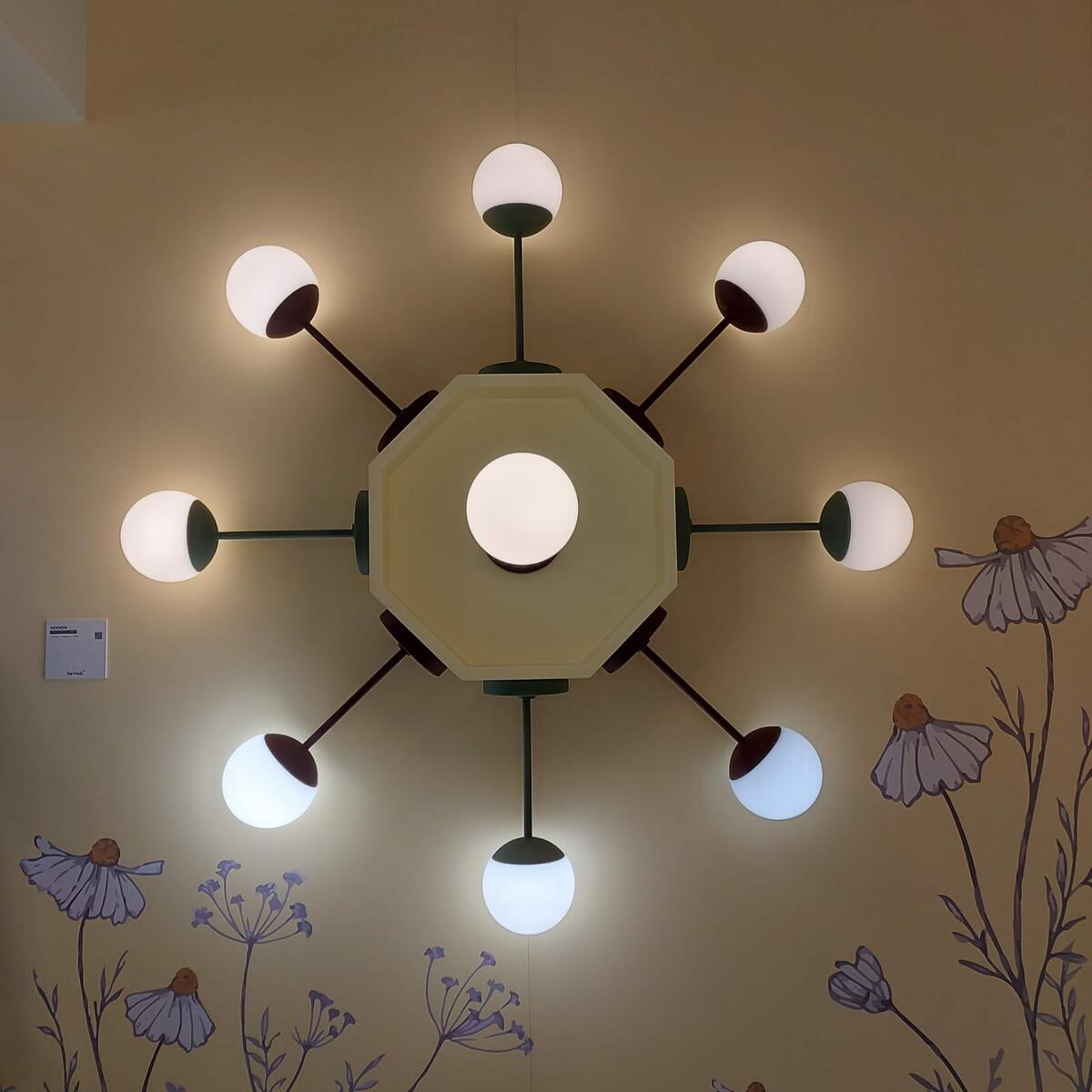 Fermob presented an insanely dreamy showcase inspired by the changing seasons. The exhibit spanned four decked-out rooms, each designed to evoke a different time of year, which incorporated highlights from the brand's Mooon! collection by Tristan Lohner.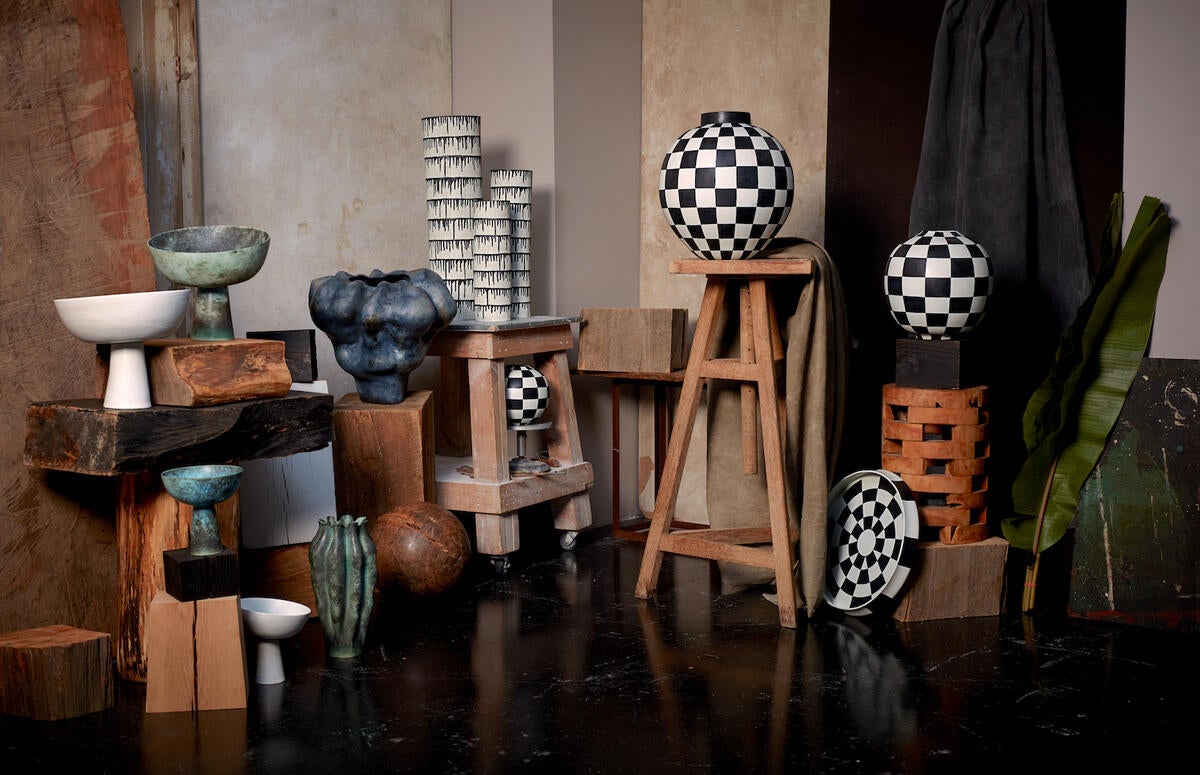 L'Atelier collection by L'Objet was on full display at 12 Rue des Beaux Arts. The series pays homage to the brand's craftsmen and their use of centuries-old artisanal techniques, and features hand-made homewares such as the painterly check-patterned Damier vase and the 24-karat-gold-accented Neptune bowl.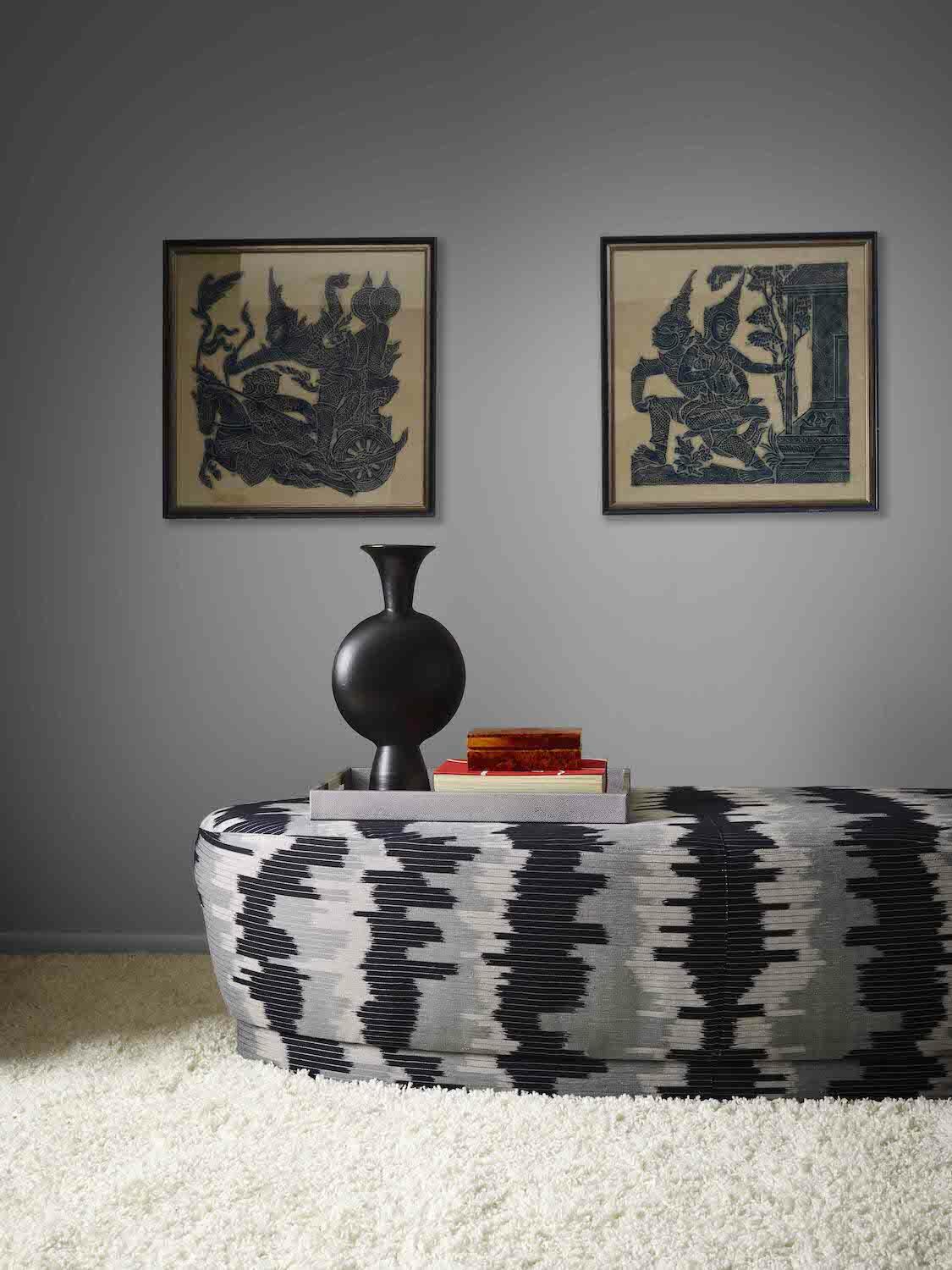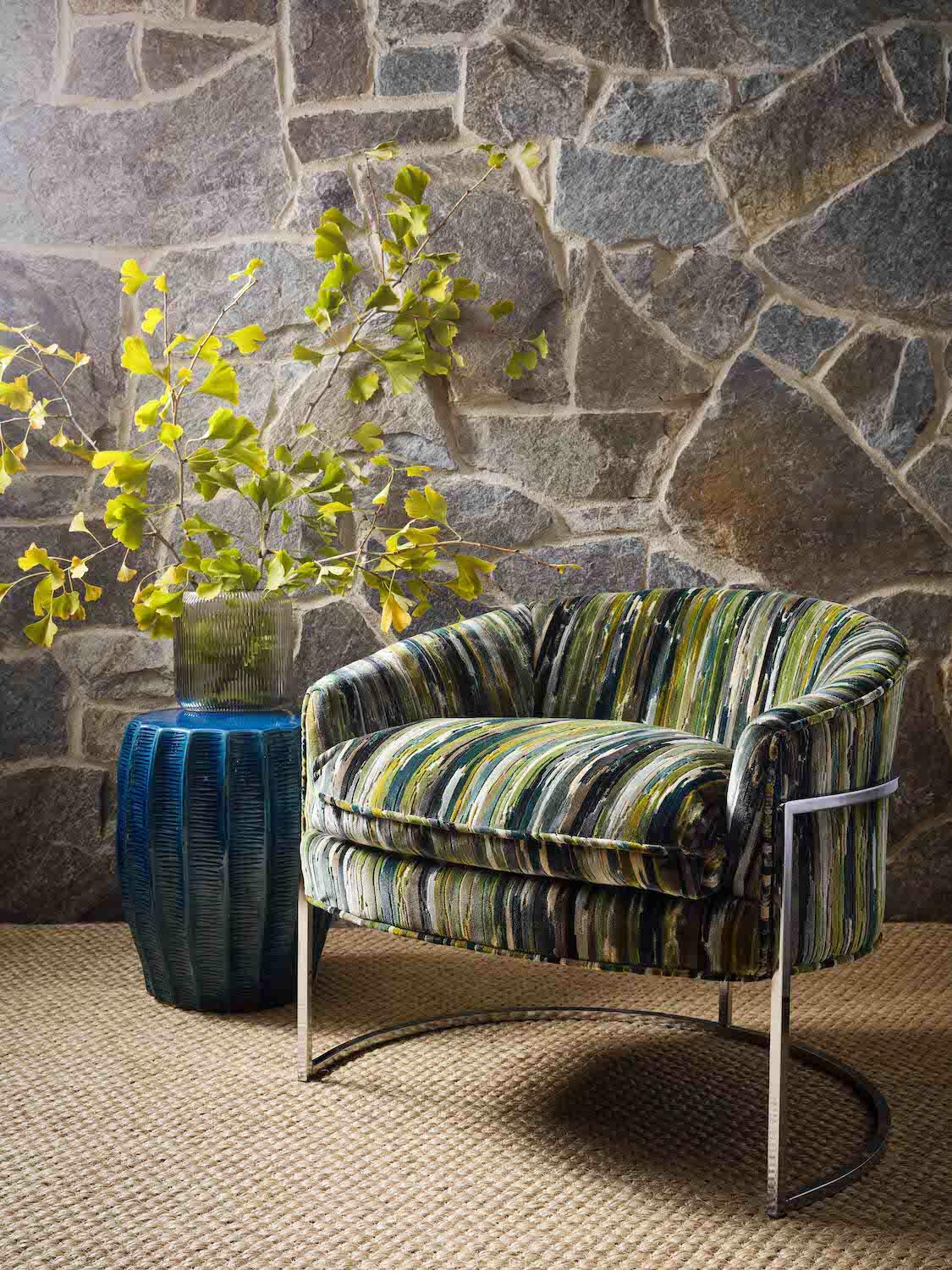 Jim Thompson Fabric's Paraiso collection provided us with plenty of midafternoon escapism. A love letter to island life, the series boasts a dozen sumptuous designs outfitted in bold tropical motifs, including the zigzagging hand-dyed silk Keeree Ikat and the polychromatic cut-velvet Cascadia.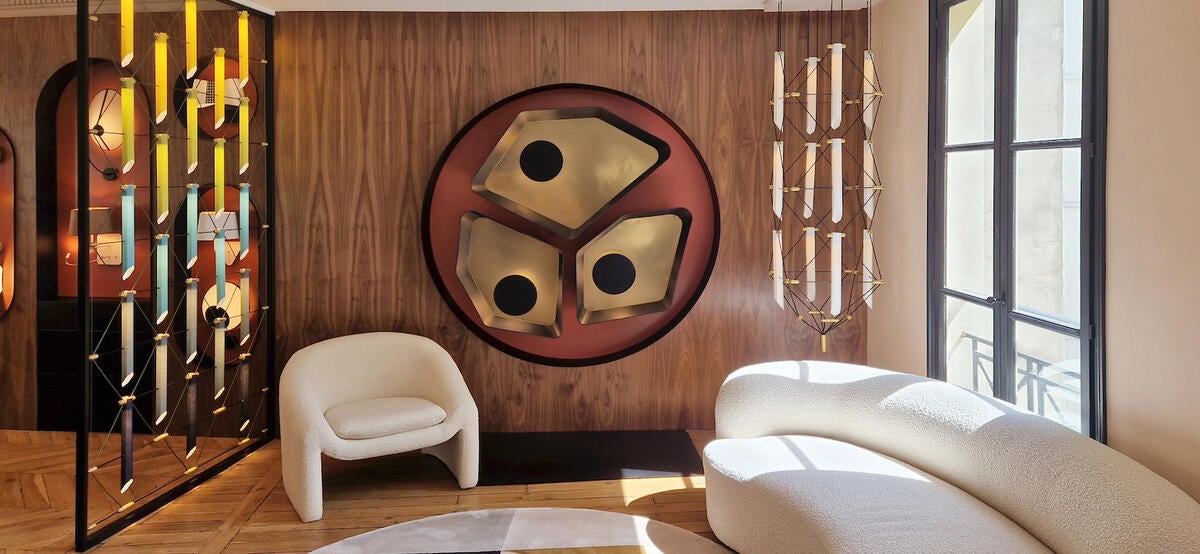 In honor of Maison&Objet In The City, Designheure opened the doors to its super sleek showroom in the 10th arrondissement. Along with the newly launched nautical Nuage chandelier, designs including the multicolored meteor-shower-inspired Mozaik panel and the sculptural Nénuphar wall lamps, which made our collective hearts skip a beat.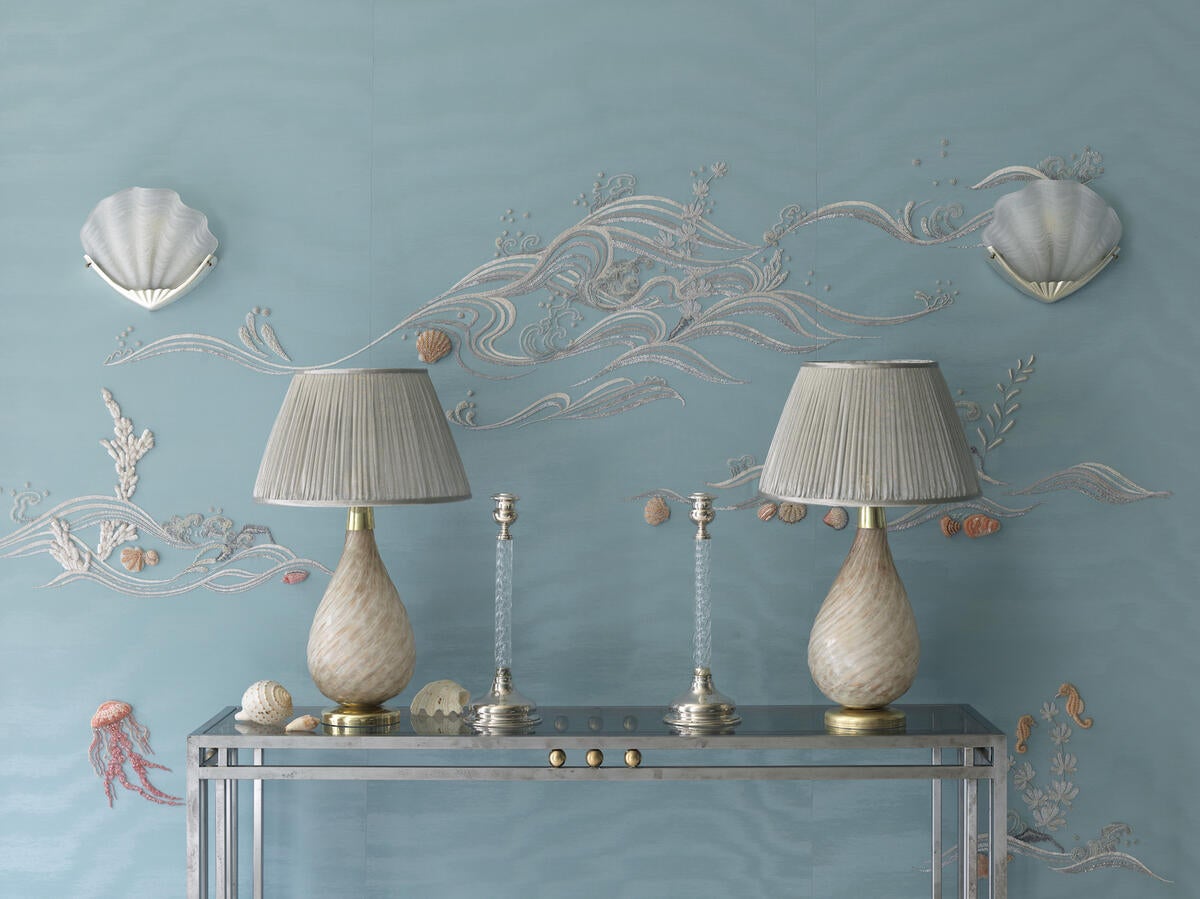 De Gournay's fantastical Parisian showroom apartment took us on an elaborately embroidered adventure. The exhibit introduced an haute-couture-quality pair of whimsical wall designs bedecked in shimmering beads and metallic threading, including the glittery gold-frond-filled Étienne and rhythmic coral-reef-themed Amami Waves.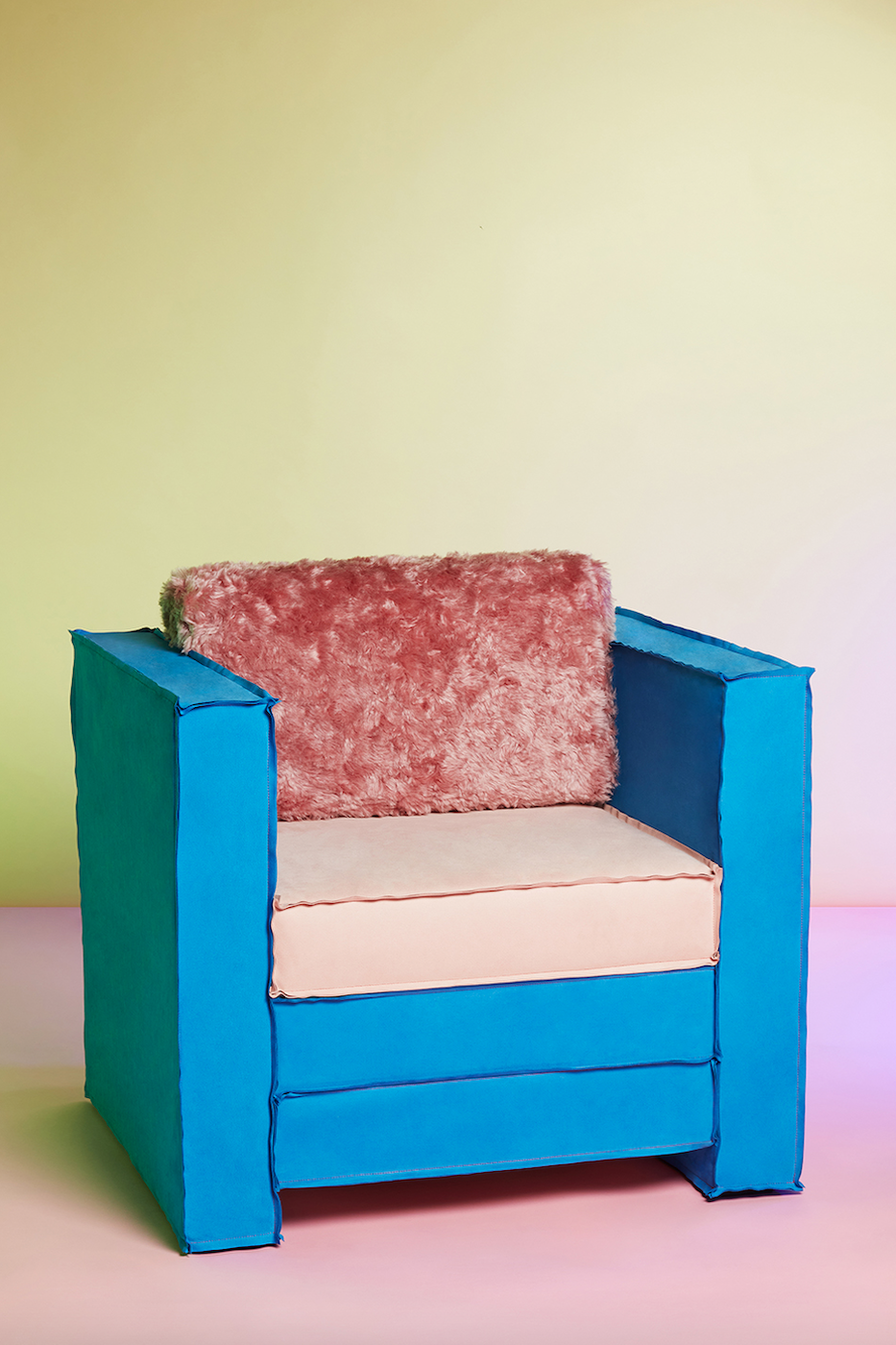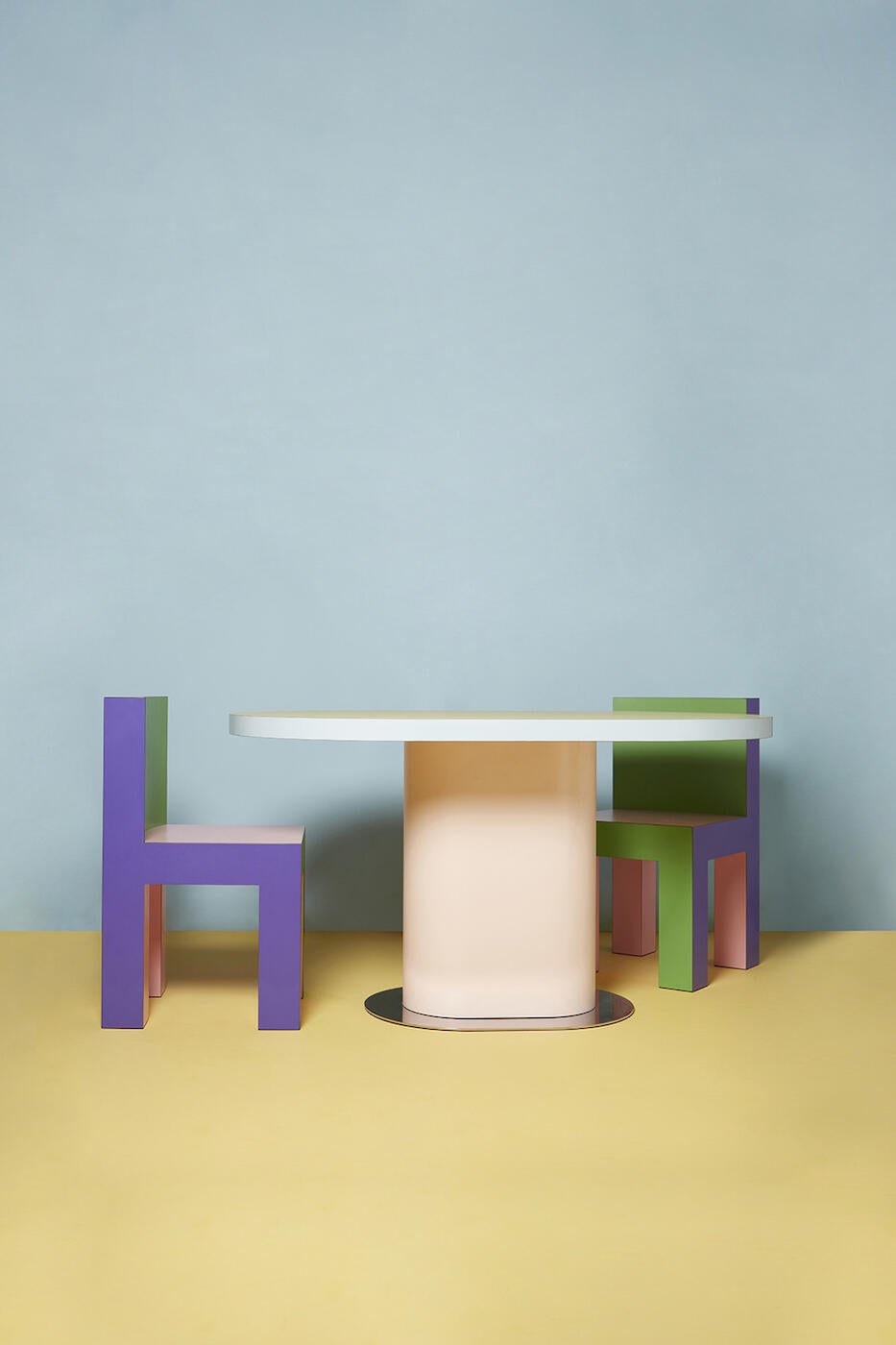 Stockholm-based design studio Stamuli's neon-colored display stopped me in my tracks in Hall 7. Though a clean-lined, color-blocked dining set initially caught my eye, it was the electric blue Tagadá armchair—complete with a pink shaggy faux fur back cushion—that made me late to my next appointment.
Courtesy of Paola Paronetto
Paola Paronetto's stand at the fair was pure eye candy. Hand-sculpted from a tactile combination of paper and clay, the Italian ceramist's colorful wabi-sabi-style confections spanned a slew of shapes, sizes and hues, including the pale pink Bottle, the pea green Ranuncoli vase and the light gray Tripode vessel.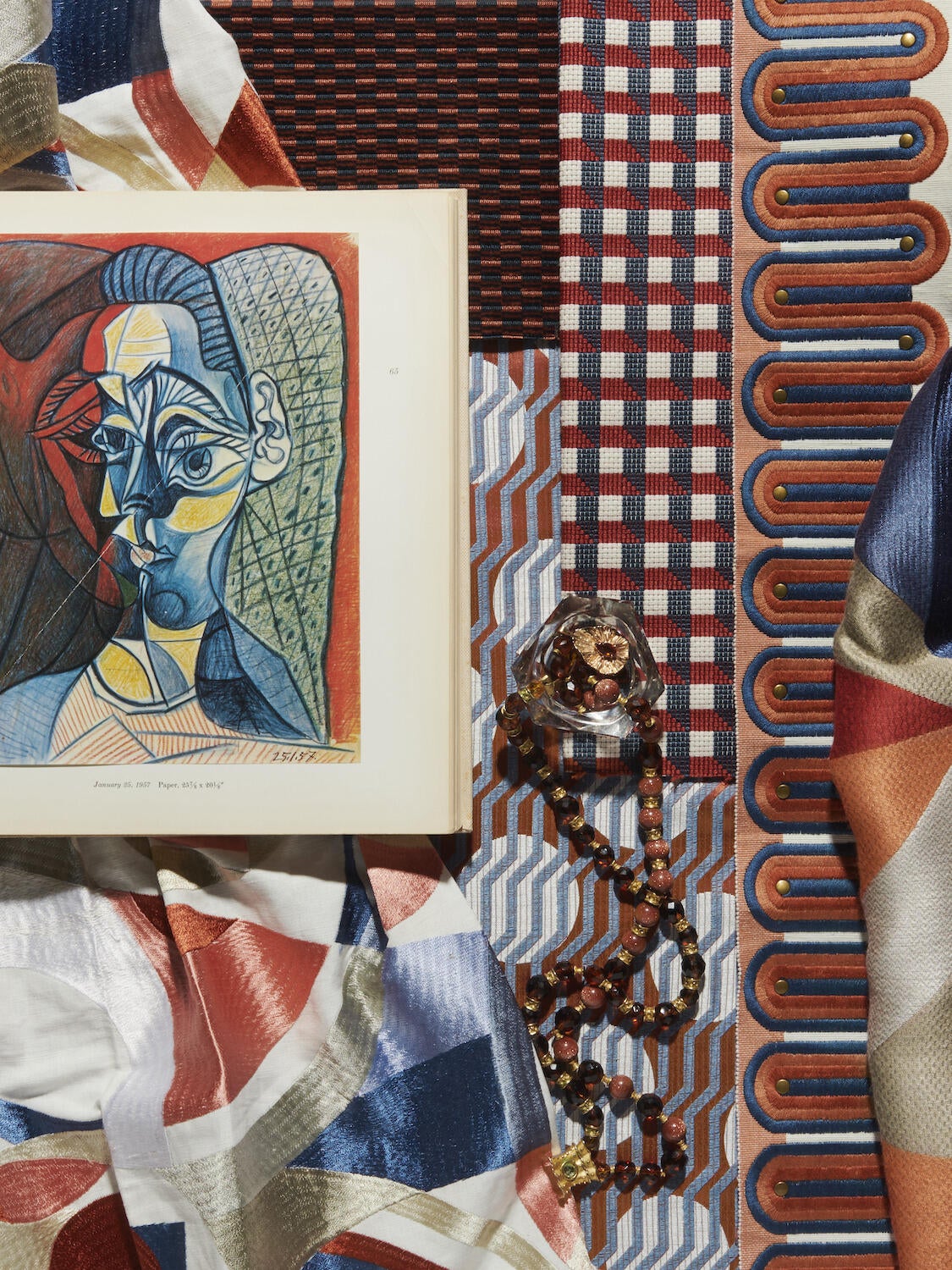 A visit to Fabricut supplied us with not one but two delightful debuts. The first, the Hyde Collection by The Vale London, provided a whimsical array of upholstery and wallcoverings, including the embellished hand-painted Felix mural, while Benjamin Johnston's soon-to-launch collaboration with S. Harris, called Vacanza, offered a colorful conglomerate of geometric fabrics and trims.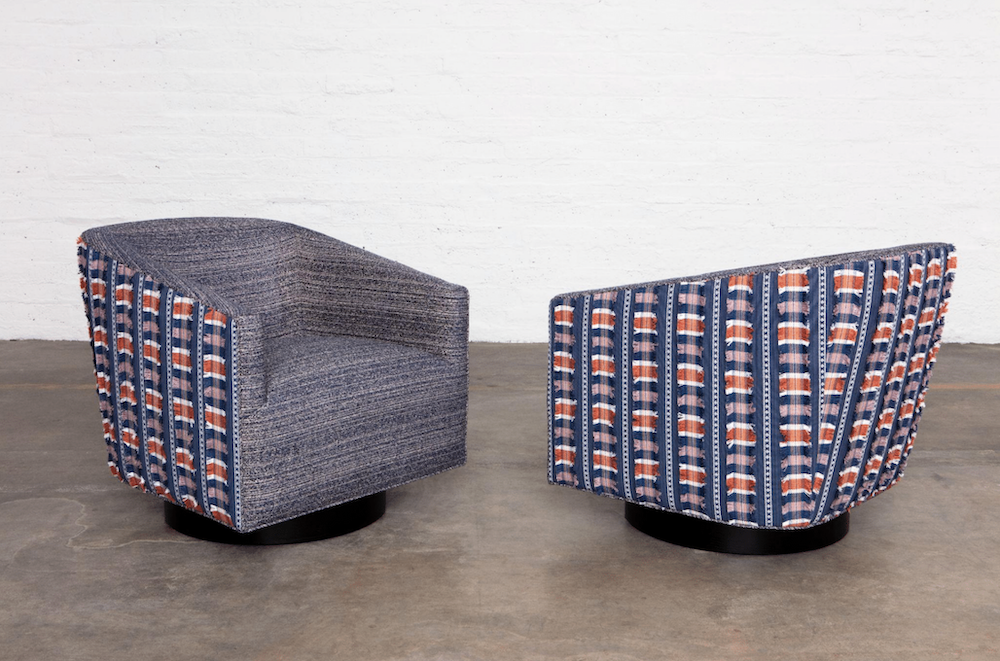 Rachel Doriss talked us through Pollack's soon-to-be-released Trim and Proper collection. The artful assortment spans 18 designs punctuated by dexterous weaves and eye-catching motifs, such as a pixelated folklike floral named Greta and the namesake of the series, a dobby striped fabric forged from offcuts, hand-dyed fringe and embroidered ribbon.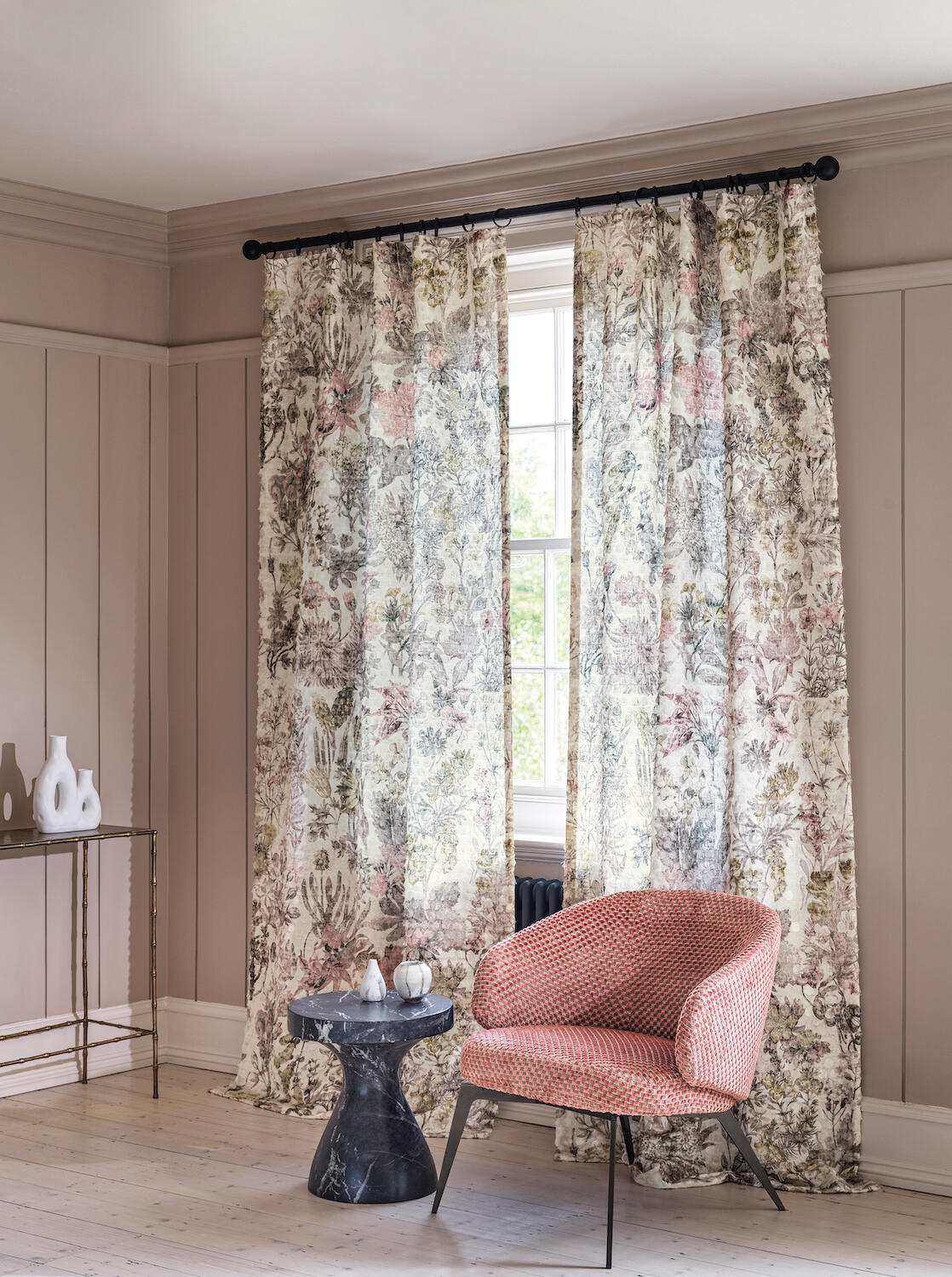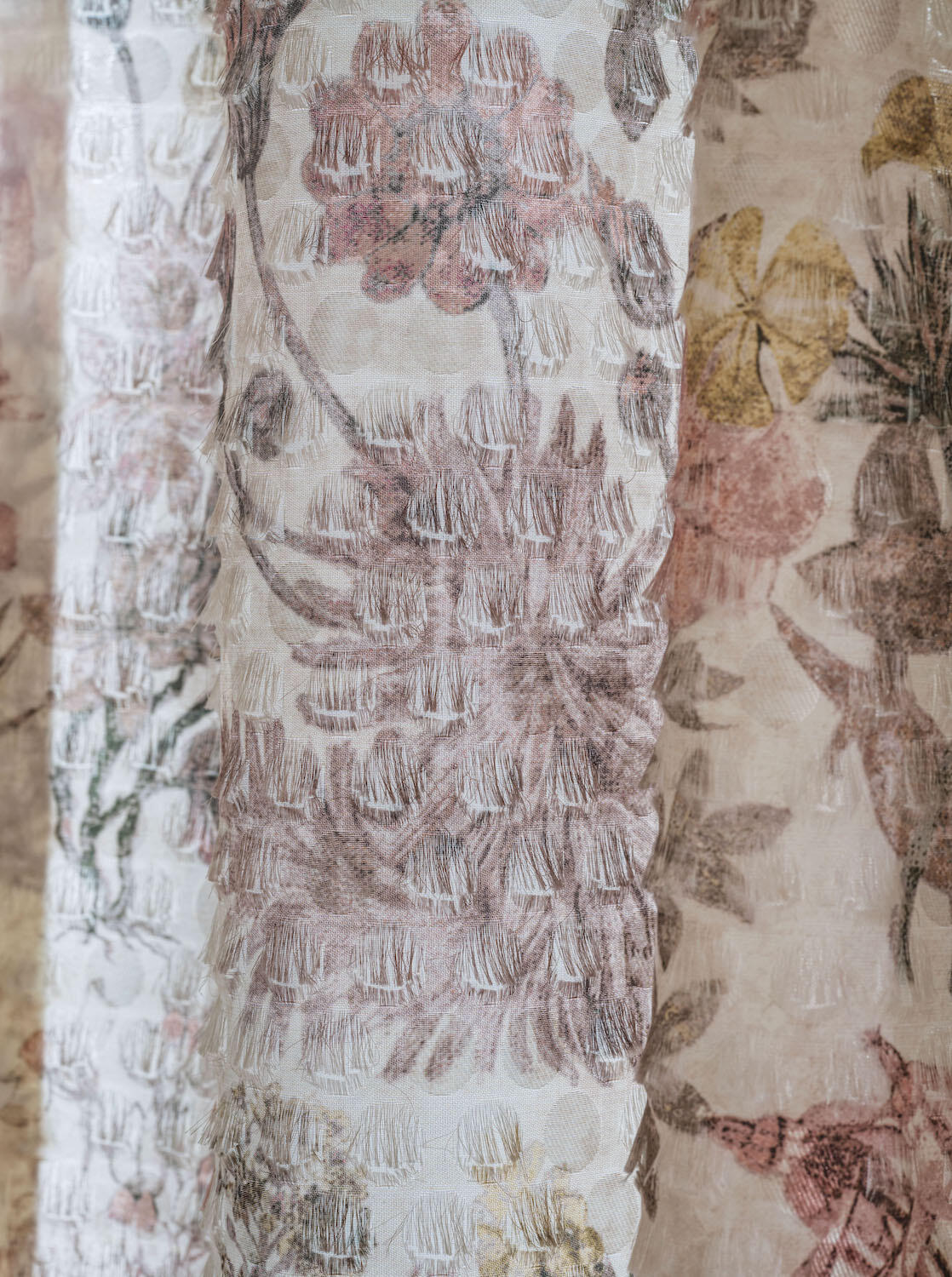 Osborne & Little's symphony of spring 2023 launches were a sight for sore eyes. In addition to the lush landscape-filled Rhapsody wallpaper line, standouts include the tufted checkerboard-patterned Alisa and our current crush, the eyelash-fringe-filled Herbaria drapery fabric.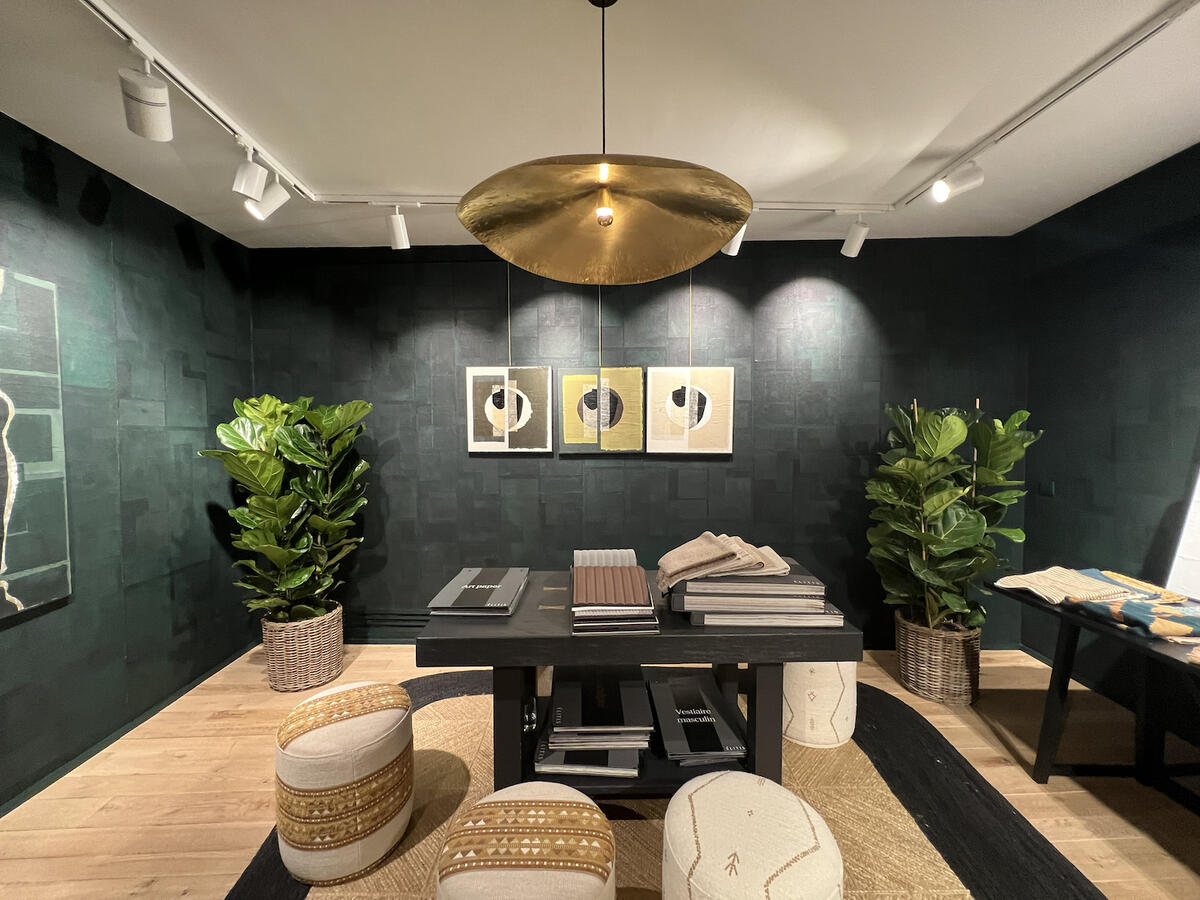 All of the color and texture inside the Élitis showroom perked us up faster than a double shot of espresso. In addition to a room bedecked in the fluted (and sound-absorbing) Rayures Jumelles design, the centerpiece of the space was the brand's new Amami wallcovering, a collage-style stunner adorned in layers of paper cutouts and sheets.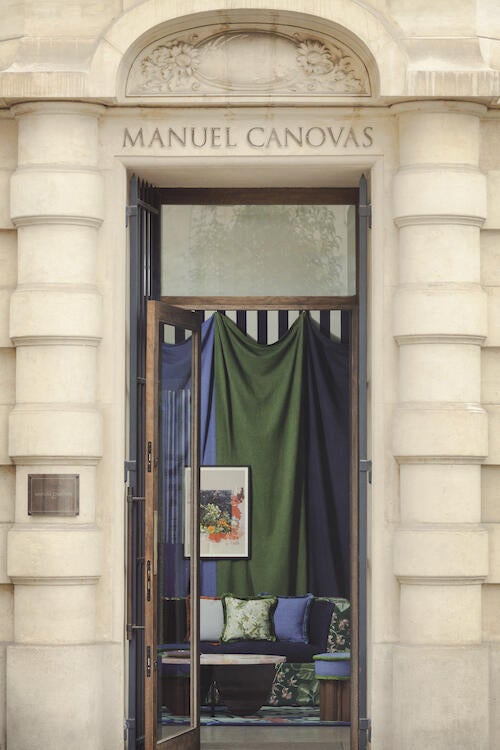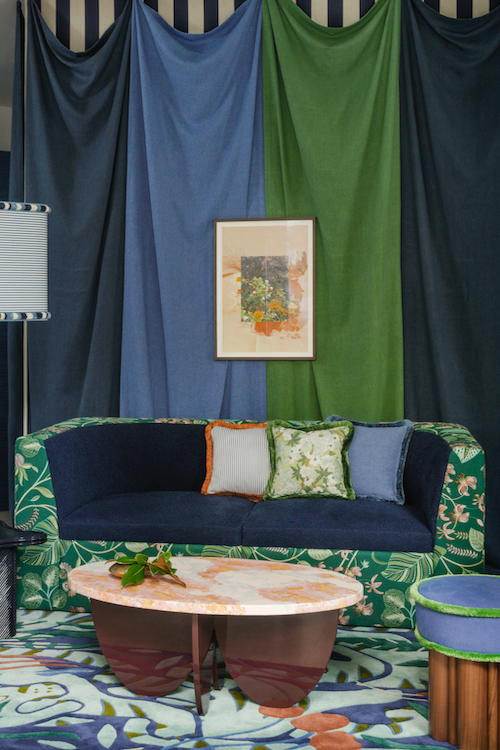 Chloé Nègre transformed the Manuel Canovas's Left Bank showroom into an eclectic, nuanced display of her latest furniture collection. Teeming with graphic patterns and saturated shades, the French designer relied on a mix of the fabric brand's new upholstery and trimming introductions—including the emerald-hued botanical Palmaria and the playfully striped Portofino—to craft a maximalist's dream scene.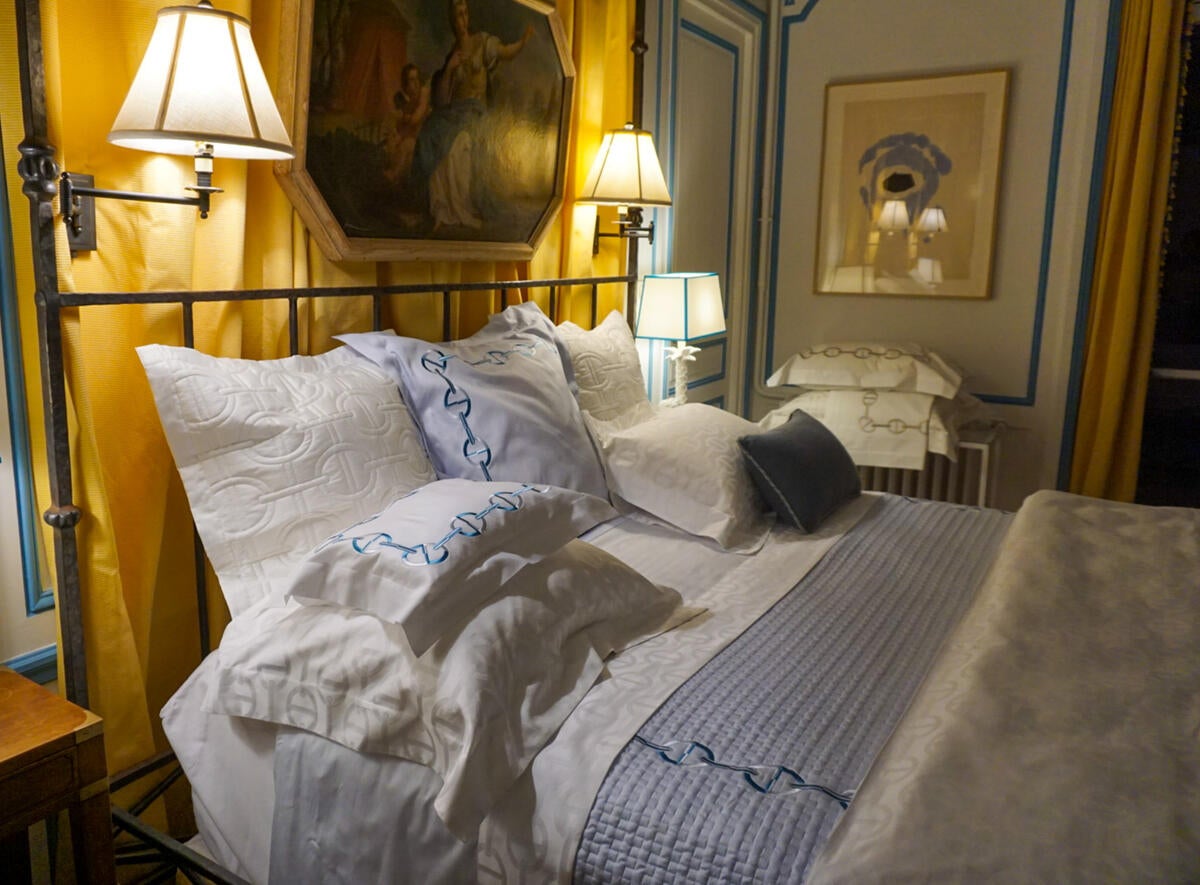 Timothy Corrigan's Parisian apartment—which boasts balcony views of the Eiffel Tower—was outfitted in his new luxury linen line for Dea. The collection offers everything from jacquard bedsheets and embroidered tablecloths to quilted bath mats and cashmere throws in an array of sophisticated patterns and colorways.