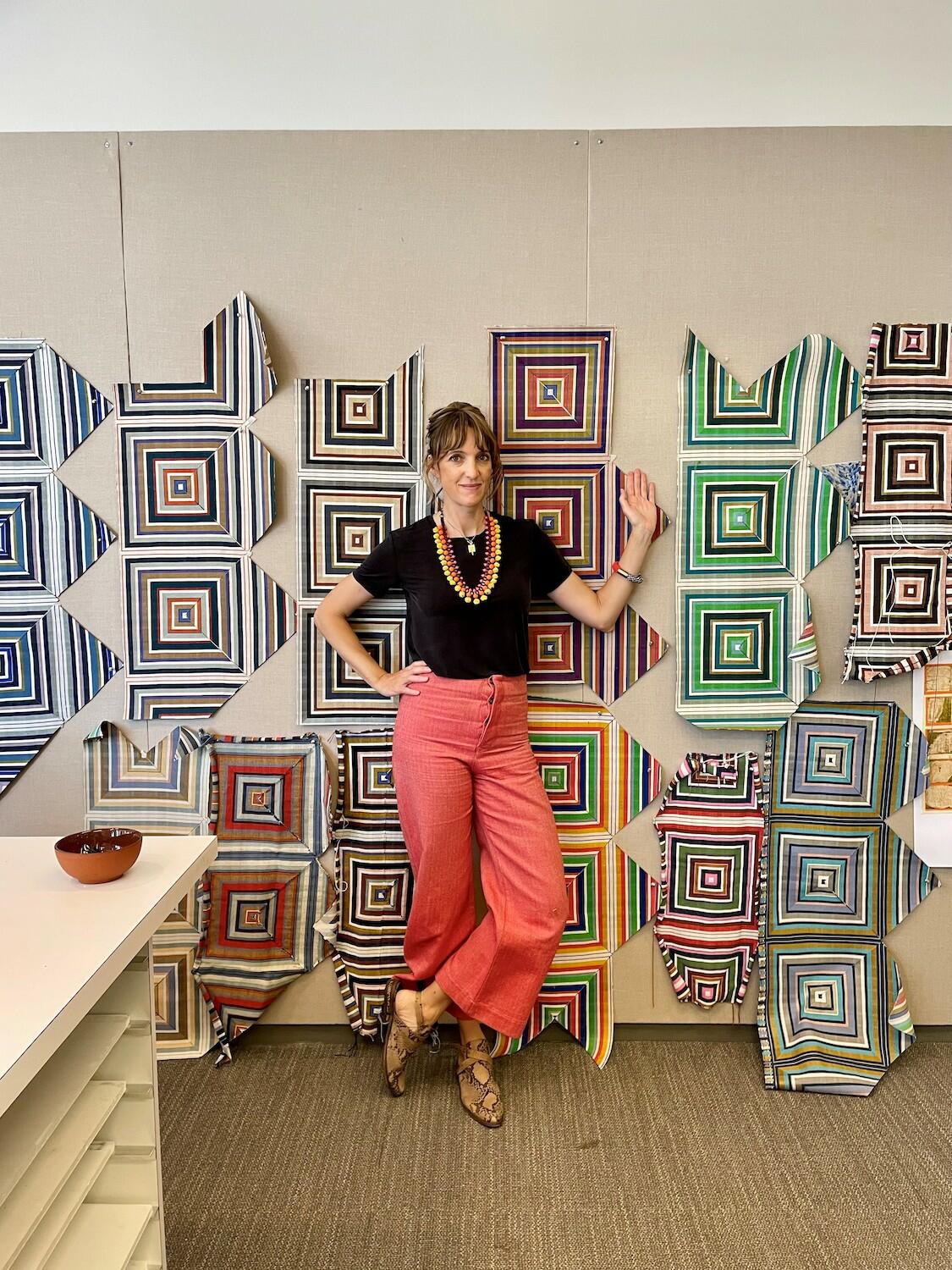 Rachel Doriss is a problem-solver. The weaver-turned–design director of Pollack considers every aspect of a textile before embarking on its design. "I am inspired by all of the possibilities of weaving: fibers, yarns, dyeing, weave constructions, pattern, surface and transparency," she tells Business of Home. "We challenge ourselves to push the boundaries with our manufacturers to create exciting, beautiful and functional fabrics."
Growing up on Cape Cod, in Massachusetts, Doriss was surrounded by creativity. "My grandmother was a weaver who taught me sewing, basket weaving, bead weaving, crochet, knitting and fabric weaving," she says. "One of my first surface design projects was in third grade when I splatter-painted curtains that my grandmother sewed out of old sheets."
In college, she majored in art at UMass Amherst before transferring to the Rhode Island School of Design (RISD) to study textiles. "During my junior year, we went on a field trip to New York, and that's when I discovered the possibility of having a career in textile design," she says.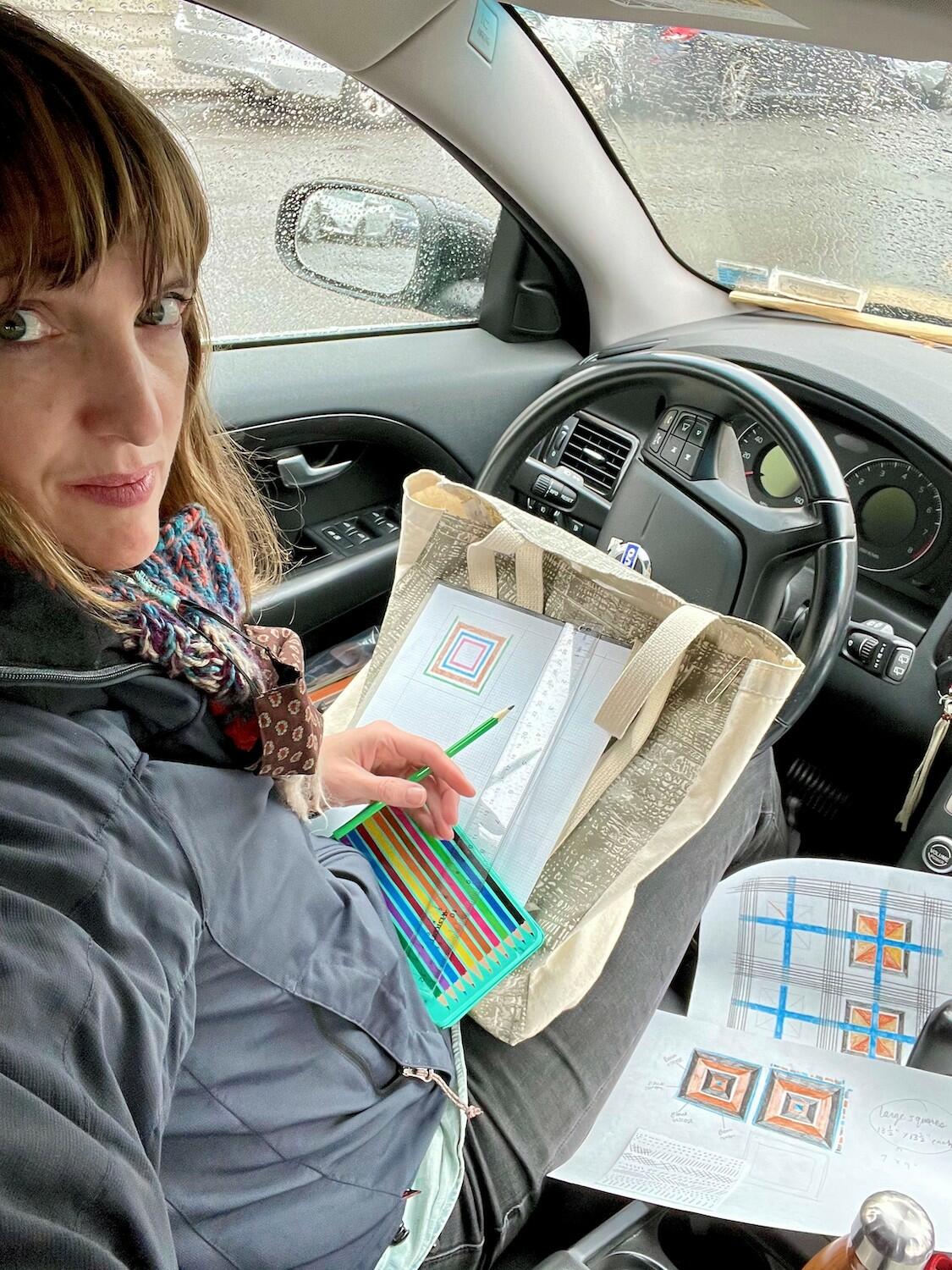 After graduation, she moved there and took a job at Echo as an assistant designer in the scarf company's customs department. One year later, in 2000, she was hired as a designer for Pollack. "One of my first projects was working with archives from the textile department at the RISD museum to create contemporary designs inspired by the documents," she says. "That was so long ago that none of those fabrics are still in the collection, but it was incredibly exciting to have the opportunity to draw and develop original ideas and see them to fruition—I was hooked."
Doriss looks everywhere for design inspiration and says most of her fabrics begin as an original drawing, painting or sketching. "For example, our new fabric Rolling Hills was inspired by mountains in Mongolia that I saw in the movie The Eagle Huntress," she says. "The way the silhouettes of the mountains overlap with each other as well as the ombre from dark to light was magical, so I made some sketches of these overlapping mountains and developed my drawing into a Sunbrella Contract indoor-outdoor fabric."
Other times, her ideas arise from a simple yarn fiber or weave construction. "I might find a woven quality from a mill that I'm intrigued by, but I want to change the pattern or the construction," she says.
Though many of her patterns moonlight as fine art pieces, Doriss says functionality is of the "utmost importance" in her designs. "I am designing fabrics to be used," she says. "I want the fabrics to be out in the world and to have a life of their own. They must perform appropriately for each end use, whether it's a luxurious brushed alpaca that is perfect for decorative pillows or a high-performance, bleach-cleanable fabric that could be used in an airport."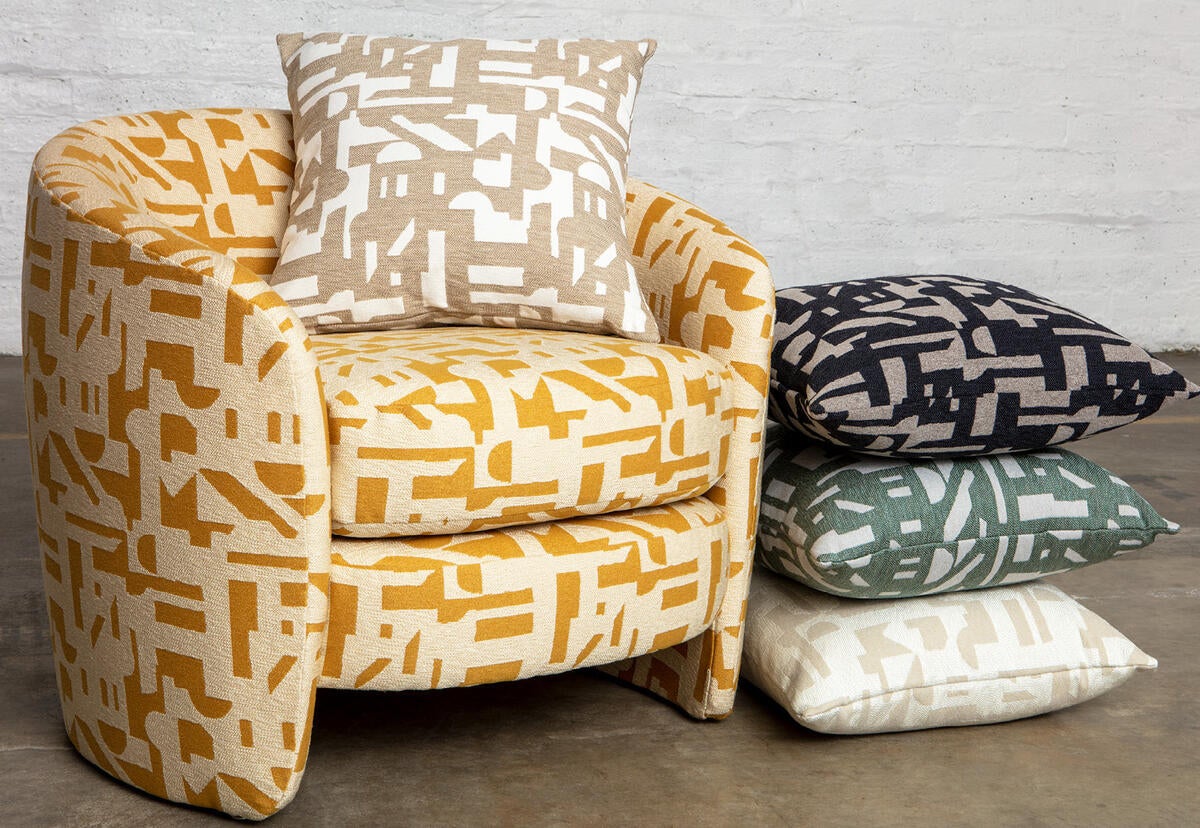 Color also plays an integral role in Doriss's designs. "Most interior designers shop by color, so it's crucial to take it into consideration when designing a fabric," she says. "For me, color is subconscious. There's something that happens when you realize you are tired of certain color combinations, and then you see something that really makes your heart start to beat."
No surprise then that Pollack's latest launch, Art School, is an homage to traditional color theory. The line features more than two dozen fabric designs based on original artworks, including the kaleidoscopic cuboid-patterned Square Dance, the spun-silk embroidered Rapunzel and the geometric Andalusia. "My studio consists of three other designers and me, and we are artists first and textile designers second," says Doriss. "In the studio we often have 'art days' where we get very free with our ideas and materials and create for creativity's sake rather than for end use, and this collection celebrates our collective talents."
If you want to learn more about Rachel Doriss, visit Pollack's website or Instagram.
Homepage photo: Rachel Doriss with a sofa upholstered in Rolling Hills in Blue Ridge by Pollack | Torkil Stavdal