Product Preview is a weekly series spotlighting the latest and greatest debuts in the marketplace. Check back every Friday for what's new and notable.
It was a whirlwind week in North Carolina. Tens of thousands of industry aficionados from across the globe—including yours truly—congregated in High Point on a mission to unearth the latest and greatest designs. From burl-wood-topped bathroom vanities to paper-clip-inspired lounge chairs, here are 15 of my favorite finds at Fall Market.
Houston designer Benjamin Johnston debuted his inaugural furniture line for Chaddock, which gracefully makes the large furniture for Texas-sized homes feel intimate and fresh. Bursting with bold geometric shapes and primary hues, the collection spans more than four dozen designs, including an upholstered stool with cuff-style oak supports named Rocco and a sculptural cocktail table with a multilevel surface top dubbed Titus.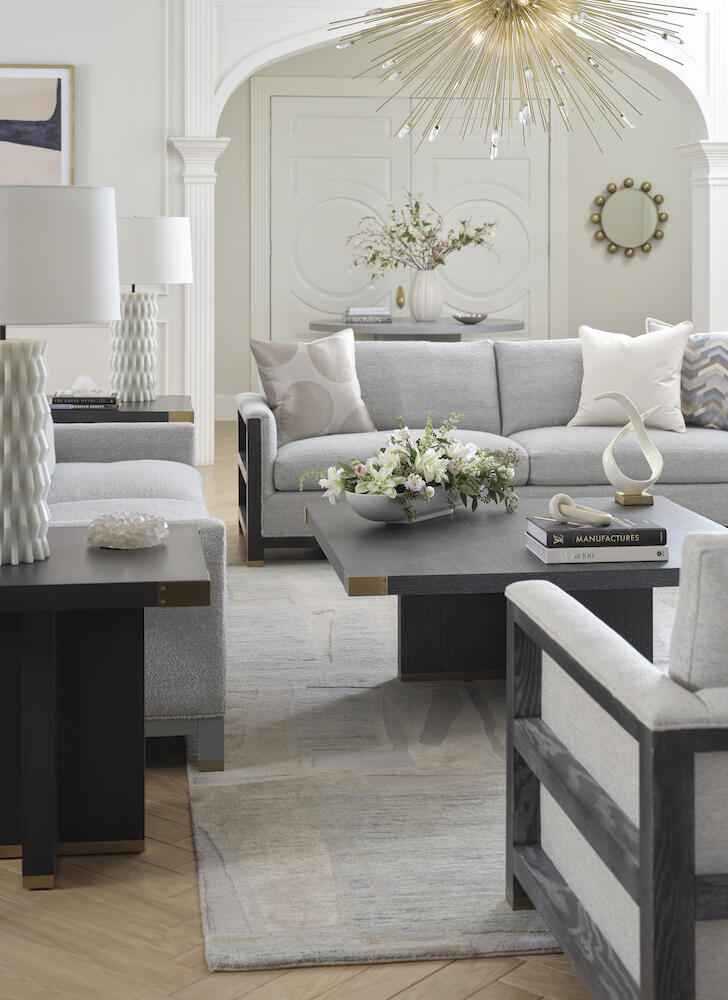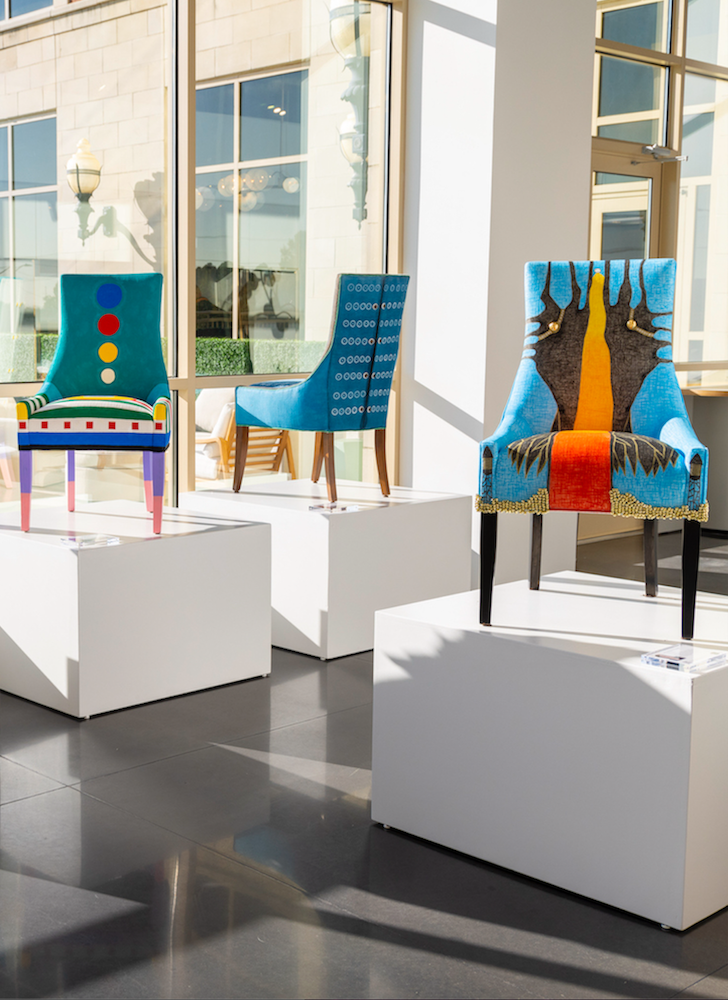 Kravet unveiled a pair of characterful collabs with BADG and Mabley Handler. The BADG line features four upholstered Georgetown chairs adorned in original artworks by Lana Abraham-Murawski, Johanna Howard, Holly McWhorter and Tiffanni Reidy. Meanwhile, the Mabley Handler series—Kravet's second with the Hamptons, New York–based firm—spans 45 coastal chic designs including the gray-boucle-clad Hither Hills sofa and the brass-and-grass-cloth-covered Georgica cabinet.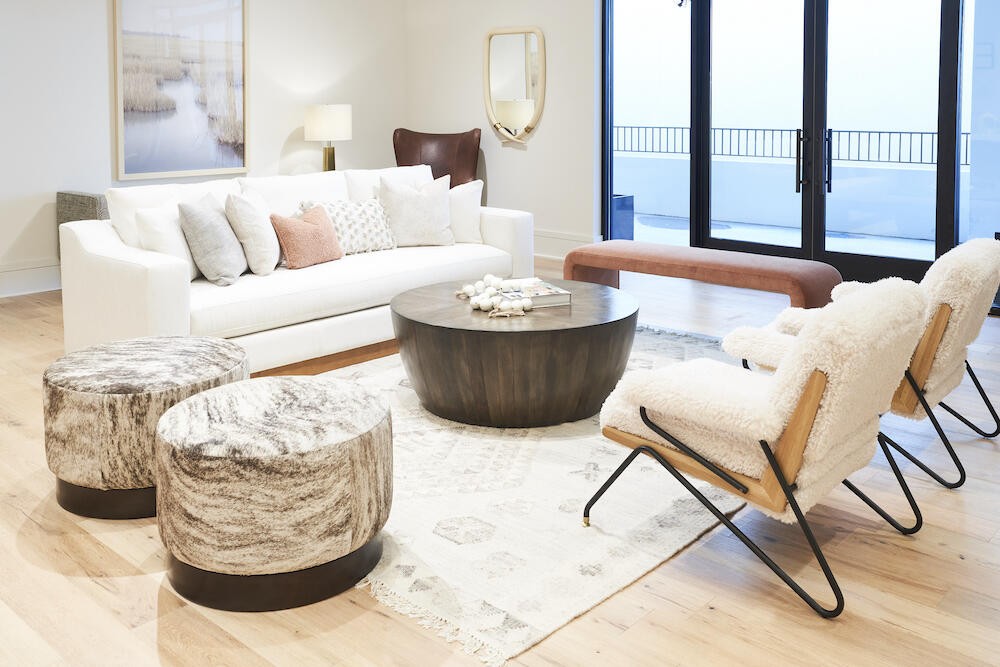 Courtesy of Sherill Furniture
Sherrill Furniture's new showroom on Fred Alexander Place was even dreamier than we'd imagined. Not only was the brand's Precedent collection on full display—complete with a pair of shaggy paper-clip-shaped Margot chairs—the atmospheric space also showcased introductions, including a curvy burl-wood cocktail table by Lemieux et Cie and a two-door cabinet accented in hand-pressed silver leaf detailing.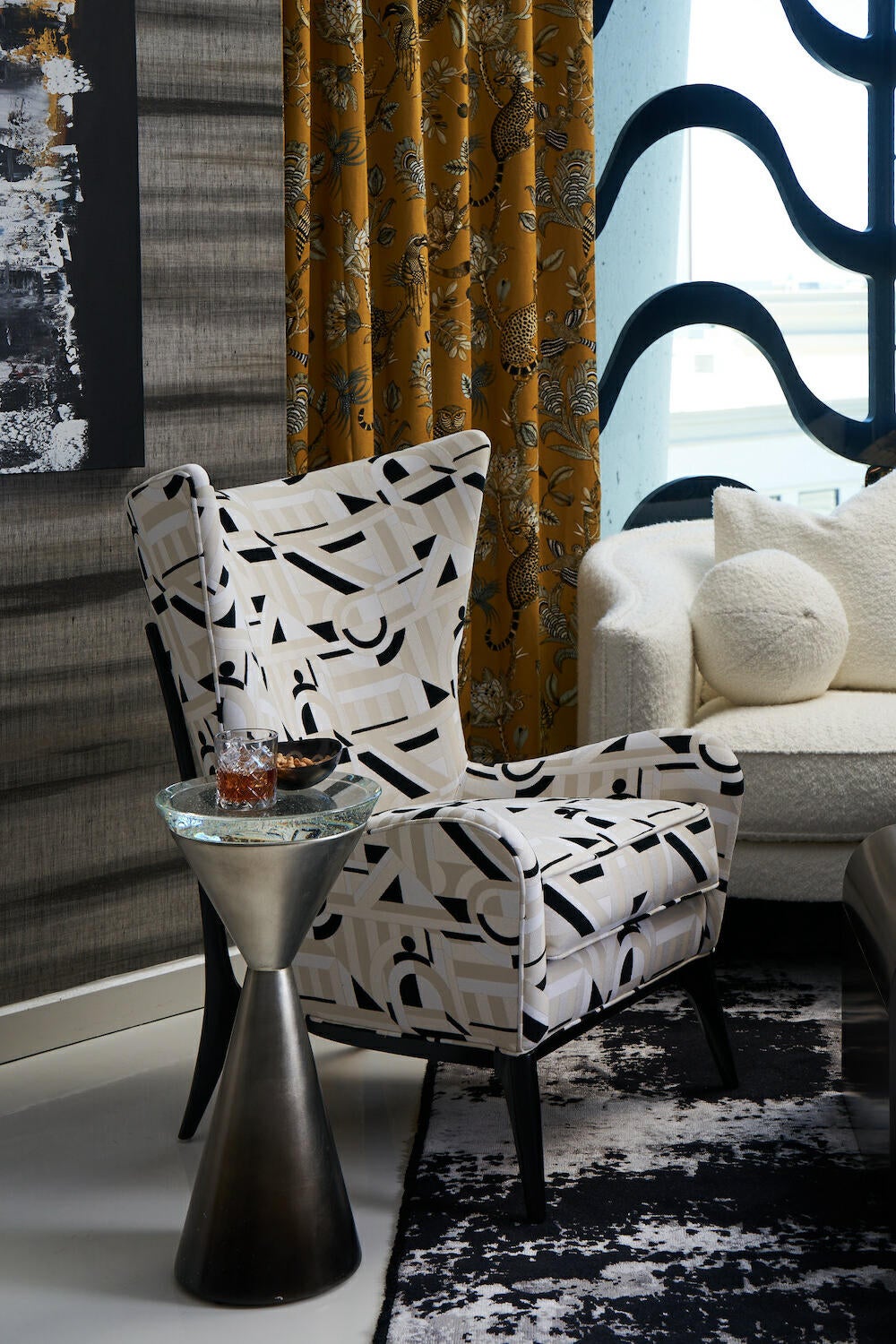 Caracole's showcases were nothing short of spectacular. In addition to a floor outfitted in British designer Kelly Hoppen's architectural furniture designs—which include a brutalist-esque chest with a slatted facade and a mirror with a hammered brass frame—Denver-based Keia McSwain's maximalist BIDN lounge offered enough rich hues, undulating lines, eye-catching Ngala Trading Co. lights and energetic Thibaut wallpaper patterns to pep us up after a long day.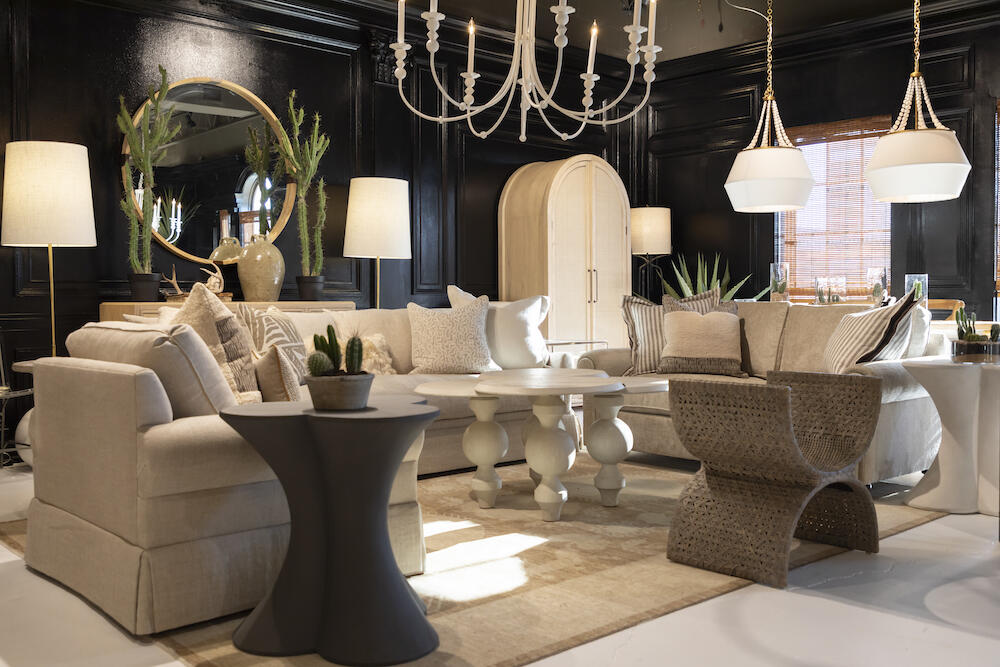 Gabby premiered a curated selection of fully customizable furnishings dubbed The Lab. Hand-upholstered to order in North Carolina, the launch allows buyers to design their own sofa, sectional or chair down to the arm size, trim style, cushion type, leg shape and—gasp!—nailheads.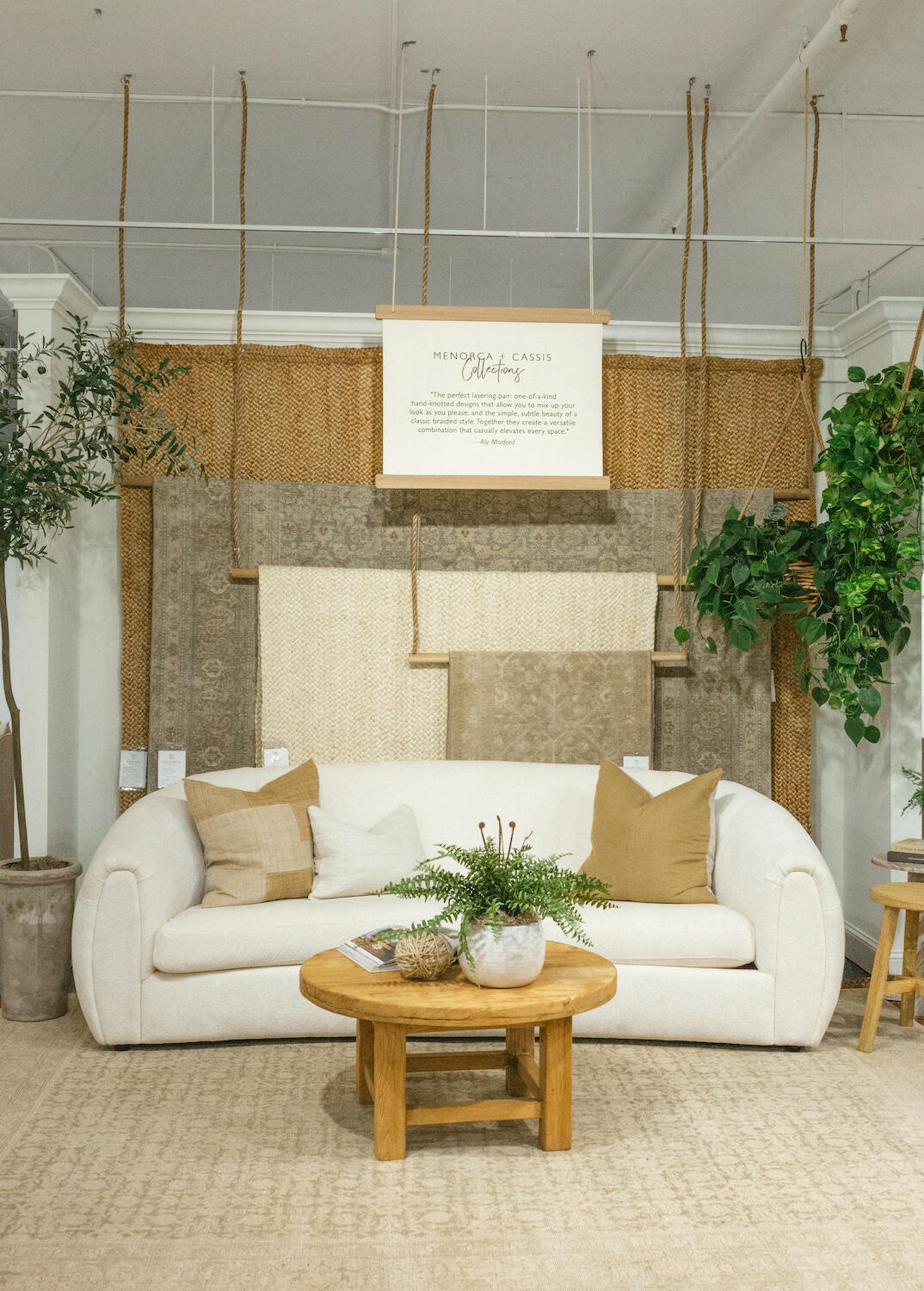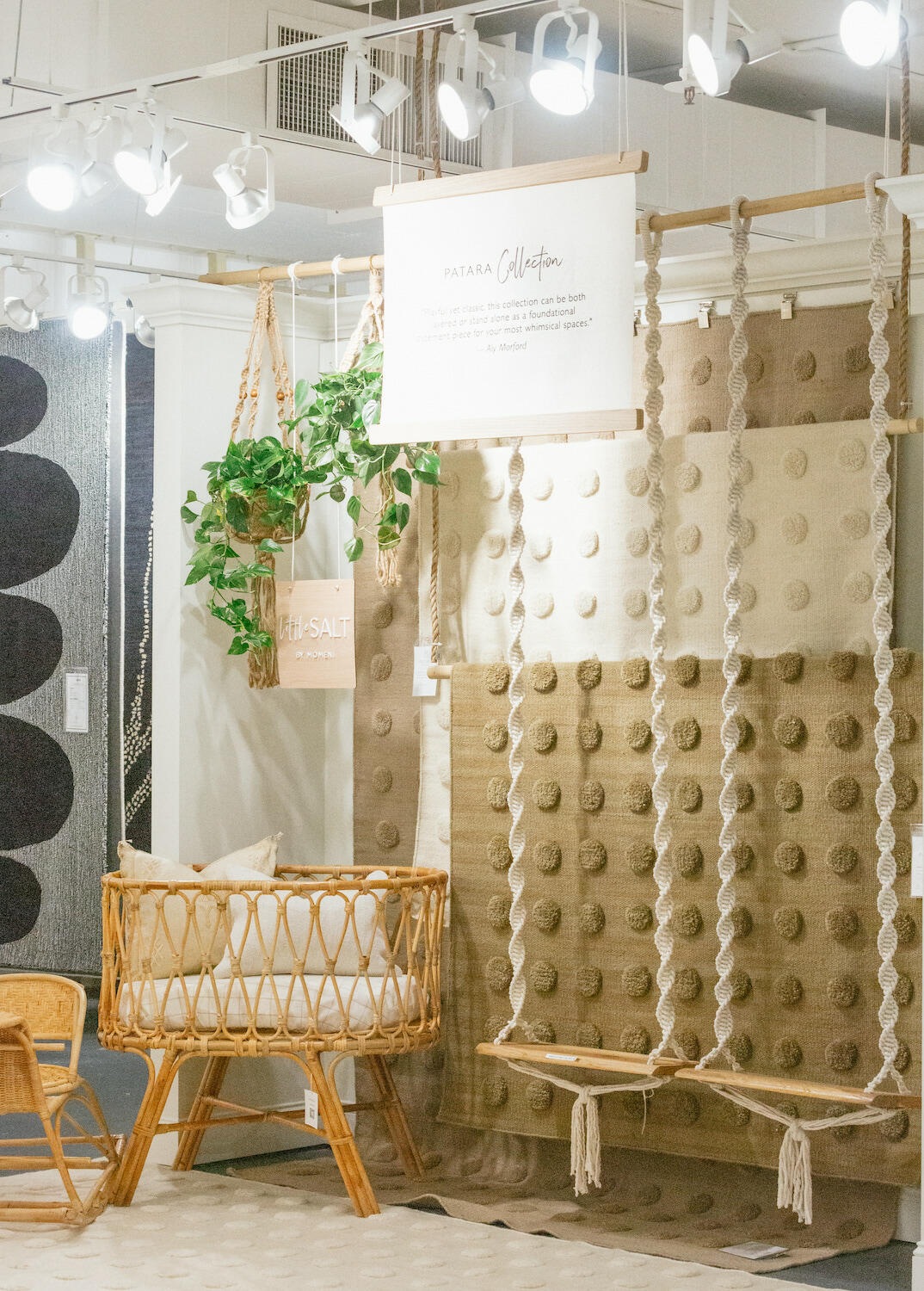 Momeni's collaboration with Newport Beach, California–based design firm Pure Salt was a lesson in artisanal craftsmanship. The collection features 17 hand-woven rug designs composed of touchable natural fibers, including the intricately braided Cassis, the deftly knotted Menorca and the playfully dotted (and kid-friendly) Patara.
Universal Furniture's latest debuts perked us up faster than a double shot of espresso. Along with the Newstalgia collection, which boasts more than 50 delightfully re-imagined old-school designs ranging from spindle-style bed frames to velvet-tufted sofas, introductions include a slew of new additions to Los Angeles designer Erinn Valencich's wildly popular line, such as an upholstered bed frame with satin bronze finished feet named Summerland and a bulbous entry table made of cast concrete called Santa Barbara.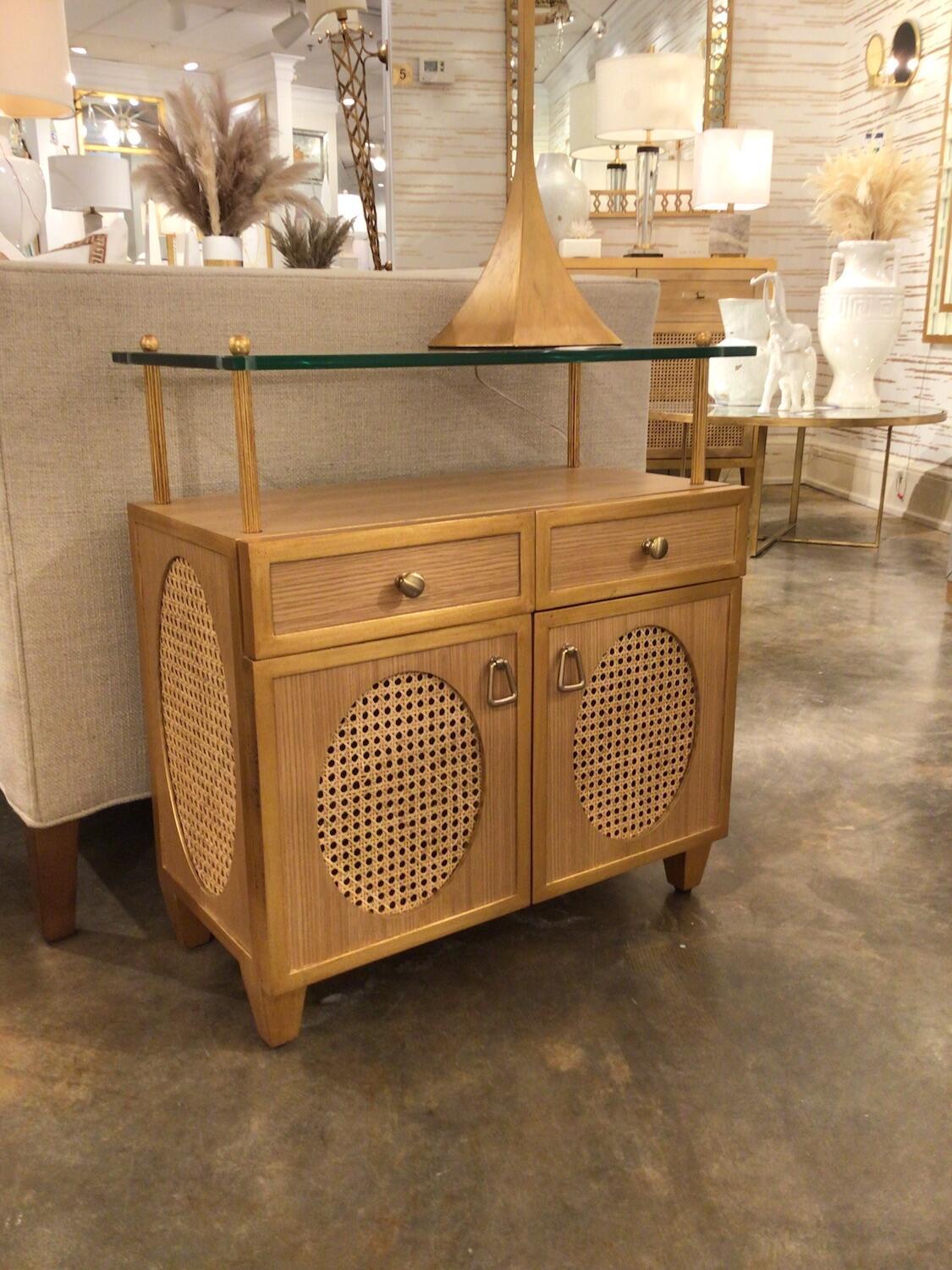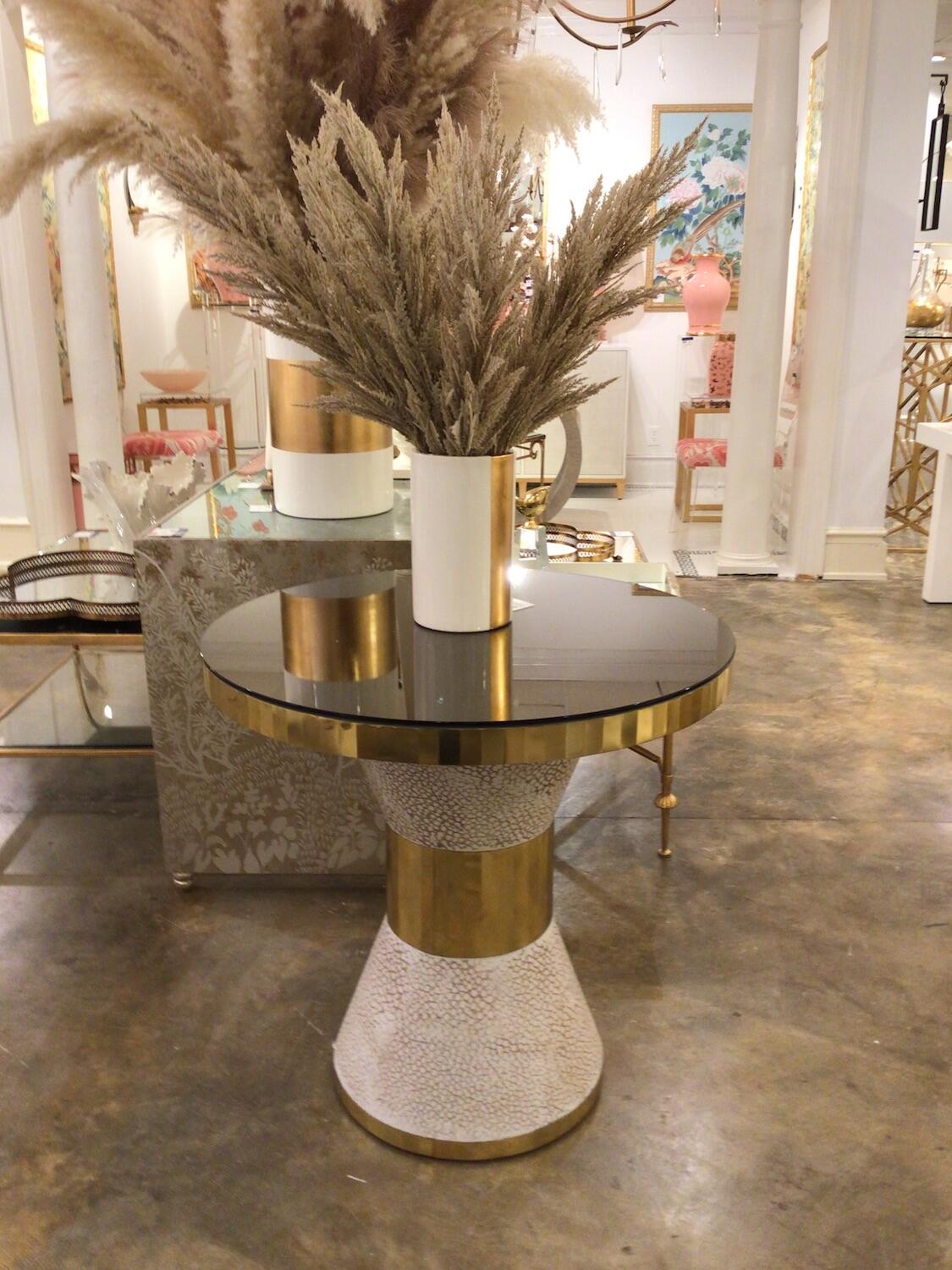 Kristi Nelson walked us through her Contemporary Neoclassical collection at Chelsea House. Though the dazzling, art-deco-inspired Sloan Street center table first grabbed our attention, ultimately, it was the Los Angeles designer's clever use of caning—applied to everything from cabinets to flush mounts and sconces—that stopped us in our tracks.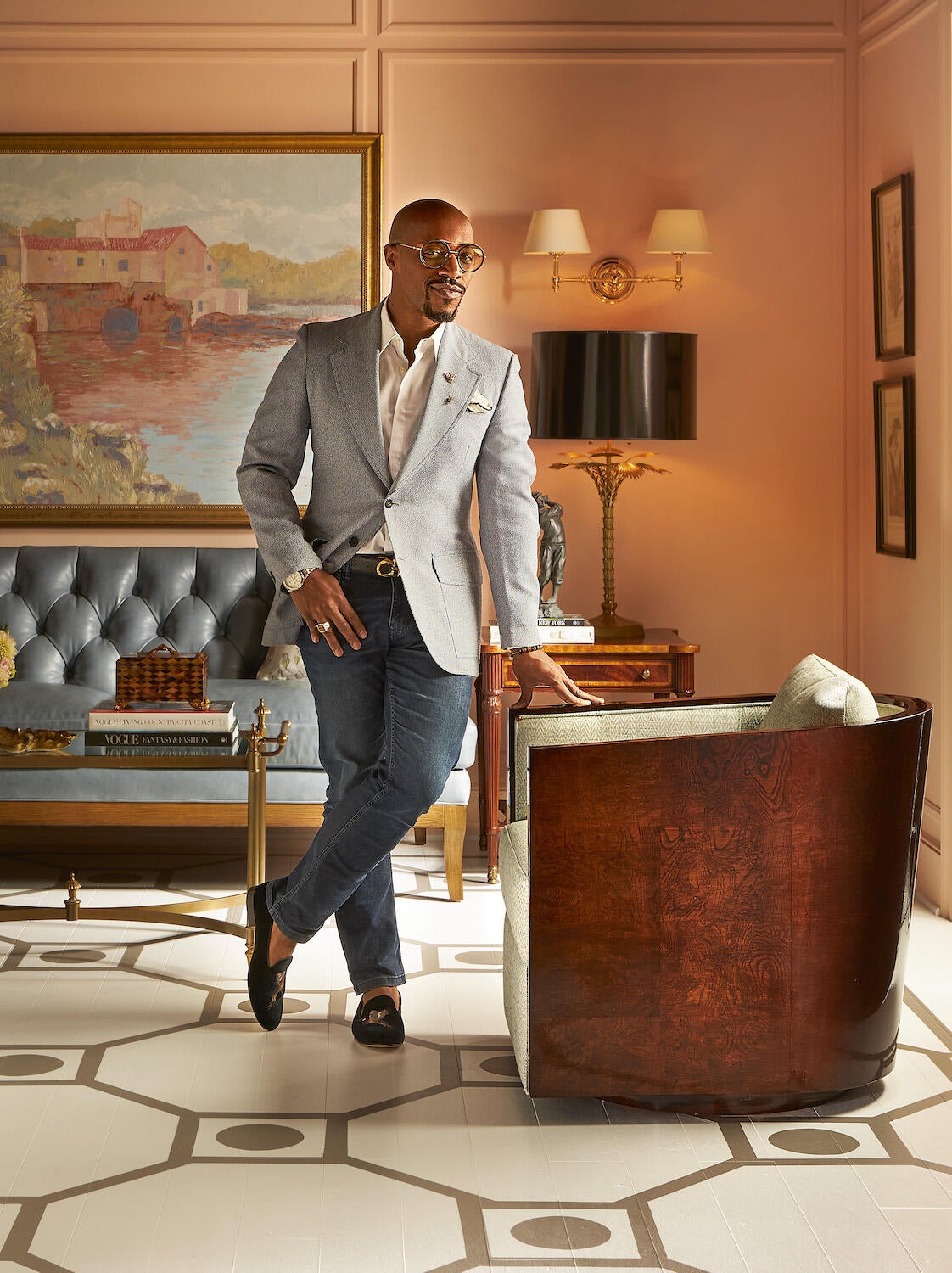 Courtesy of Hancock & Moore
Inside 200 Steele, Corey Damen Jenkins's designs for Maitland-Smith and Hancock & Moore made our collective hearts skip a beat. Drawing from the New York designer's personal archive of sketches, the collaboration for the two Rock House Farm brands features maximalist antique-inspired pieces, including a gold-leaf-embellished carved console table and an upholstered swivel chair enveloped in a shiny lacquered wood frame.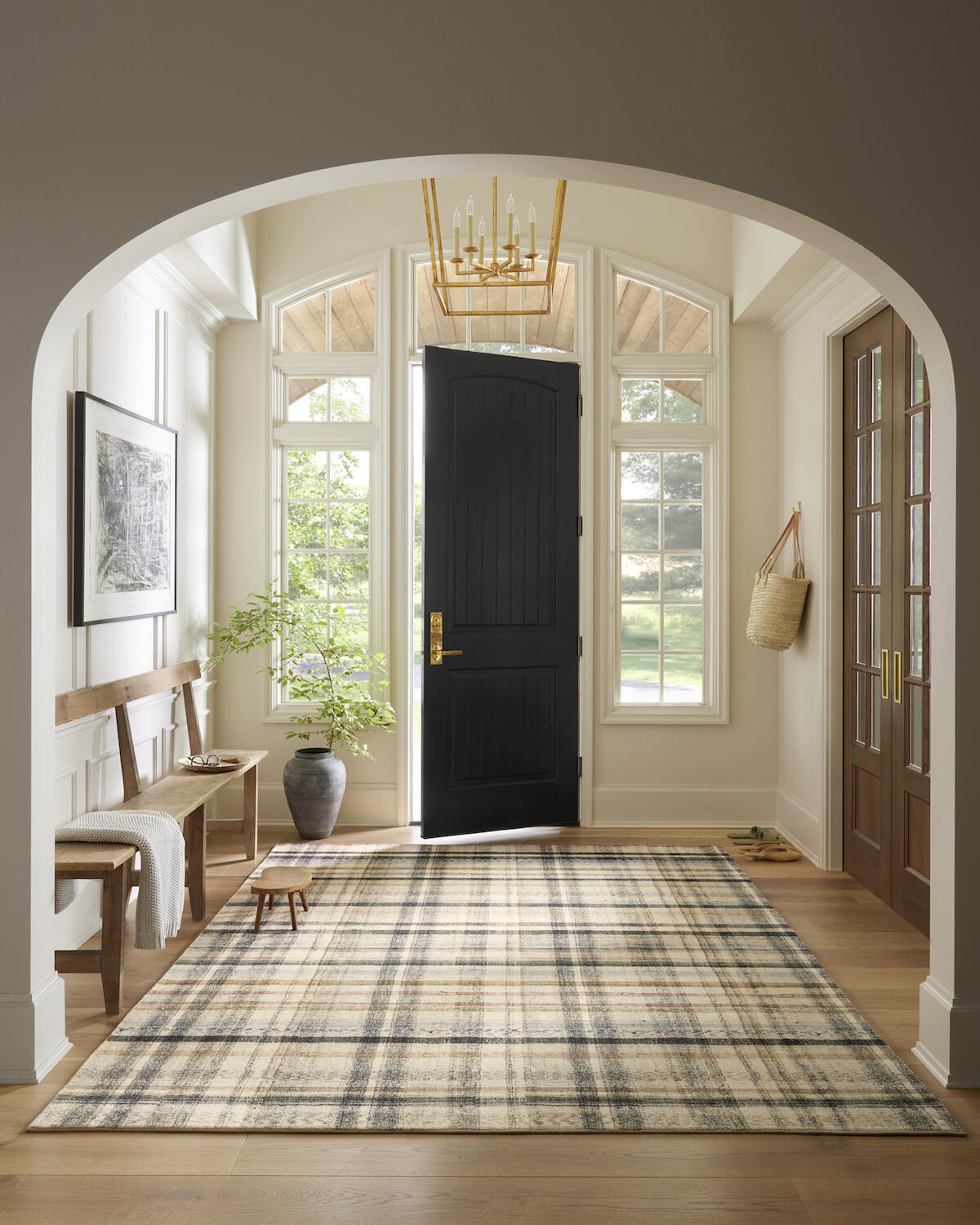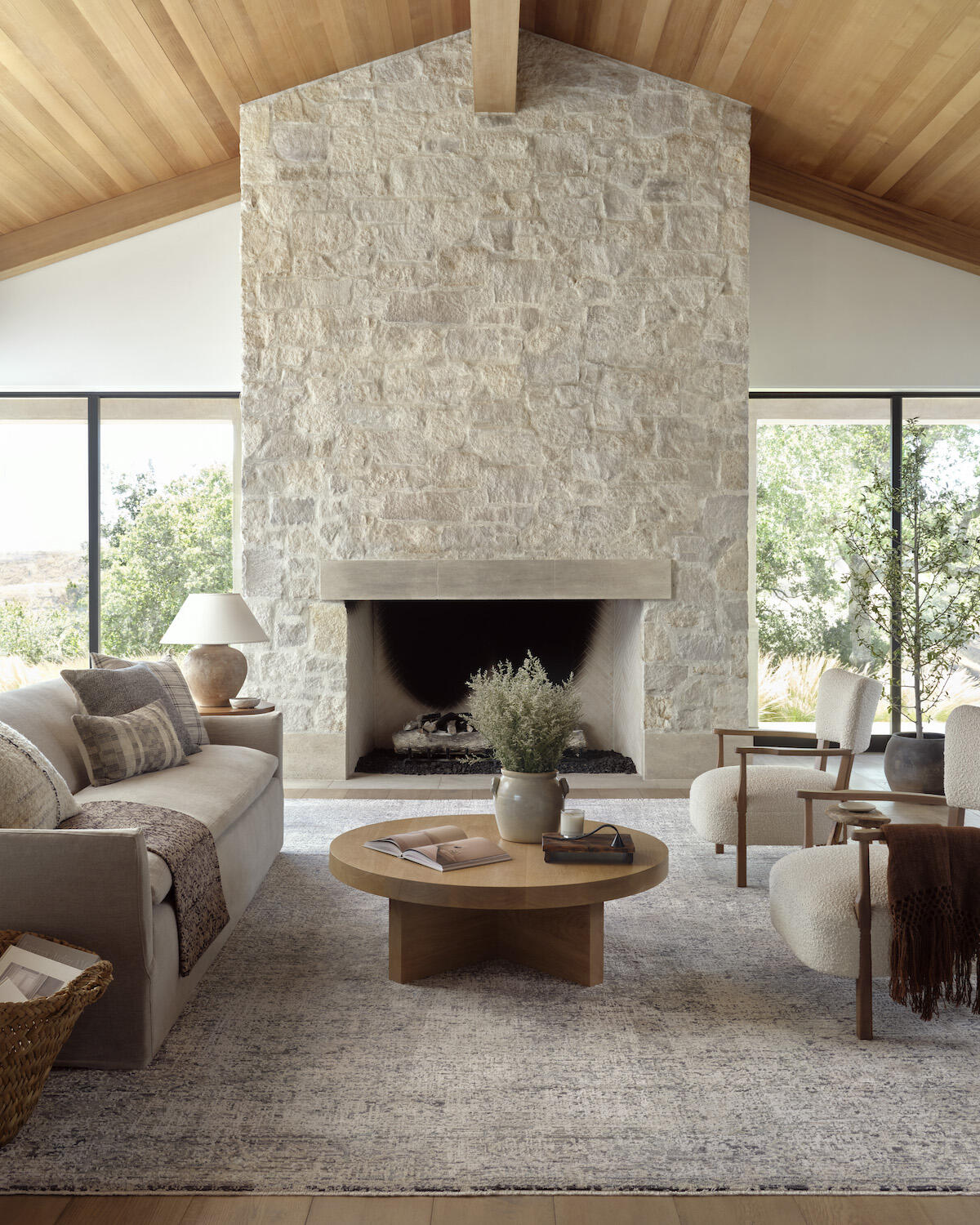 As always, Loloi was a wonderland of beautifully woven rugs. In addition to the new sketched-lined Moore Collection by New York–based design firm Carrier and Company, debuts include Utah-based Chris Loves Julia's plaid-patterned Humphrey series and five fresh floorcoverings by Los Angeles designer Amber Lewis, such as the antique-inspired Alie and the pebbled Yellowstone.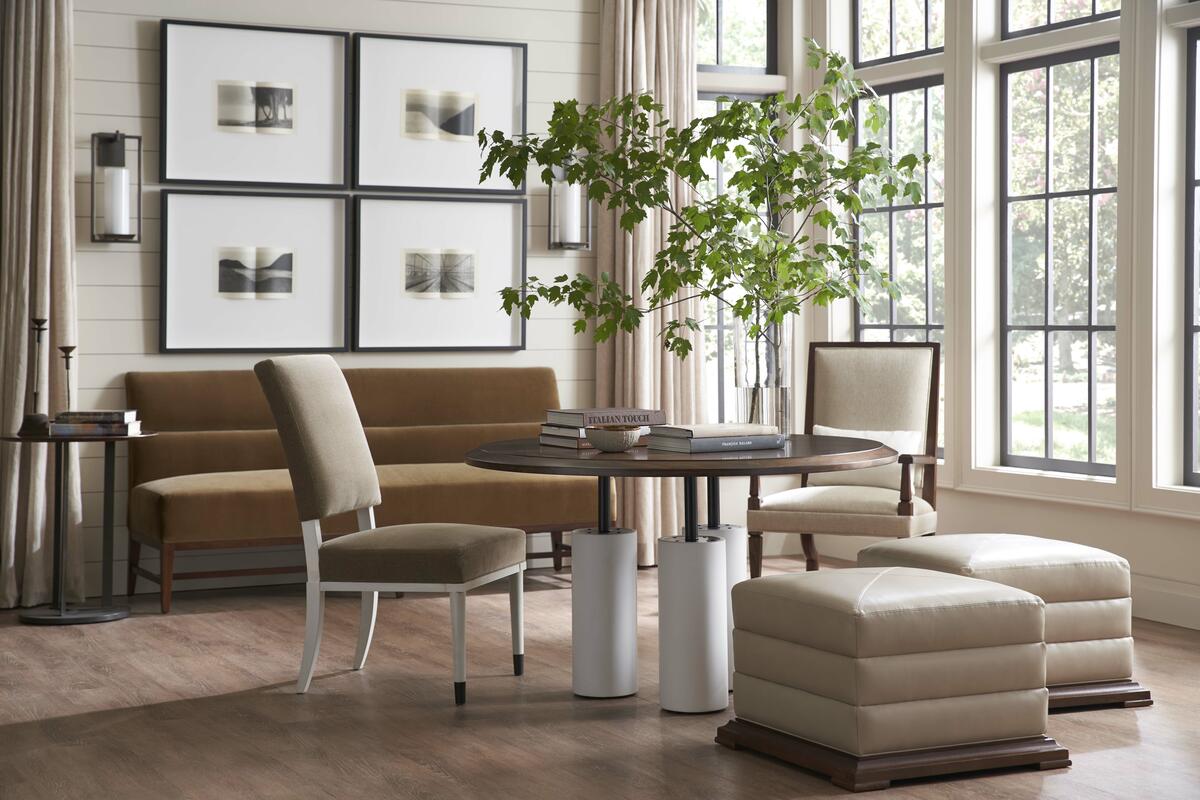 Courtesy of Hickory Chair
At Hickory Chair, we swooned over Ray Booth's second collection, which features pieces with softer curves that blend seamlessly with the architectural rigor of his debut line. Teeming with tactile textures and clean silhouettes, the Nashville designer's 39-piece line offers upholstered seating and case goods such as a walnut-veneered dining table with tubular concrete legs named Cadence and the cube-shaped, leather paddle-stitched Zaftig stool.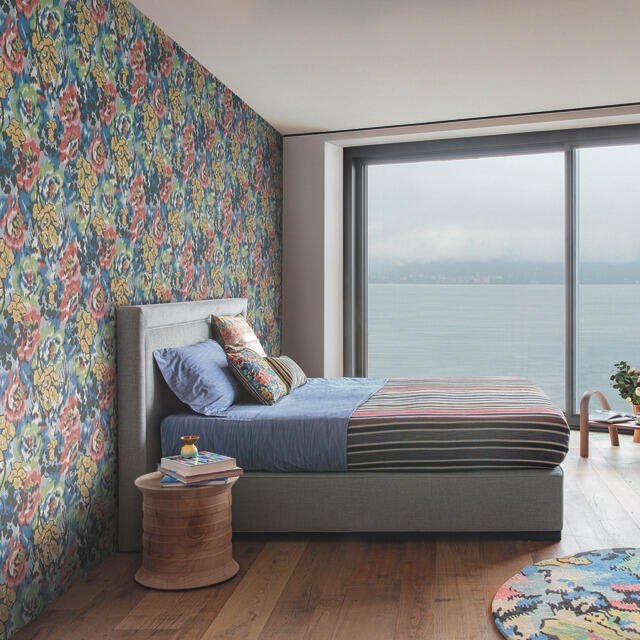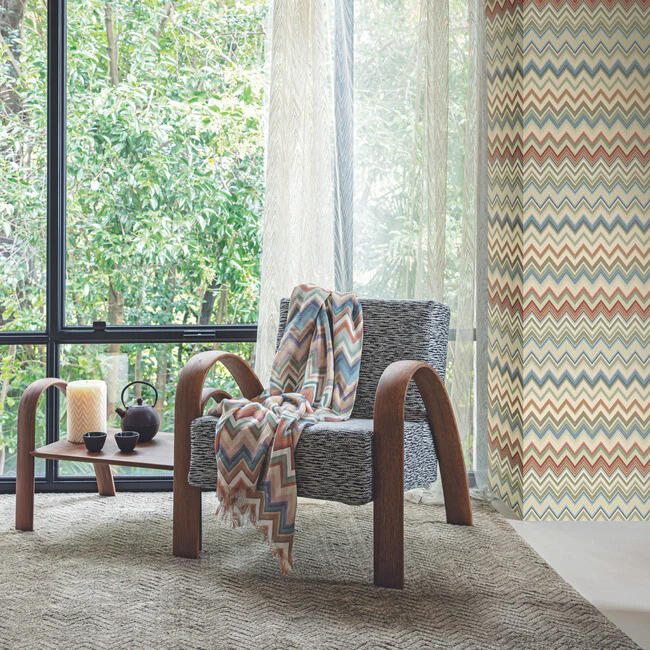 York Wallcoverings blessed attendees with a new collection from Missoni Home. The collaboration offers an array of wallpaper designs punctuated by the Italian fashion brand's iconic knitwear patterns, including the impressionist-art-inspired Flower Pot and the signature chevron-esque Happy Zig Zag.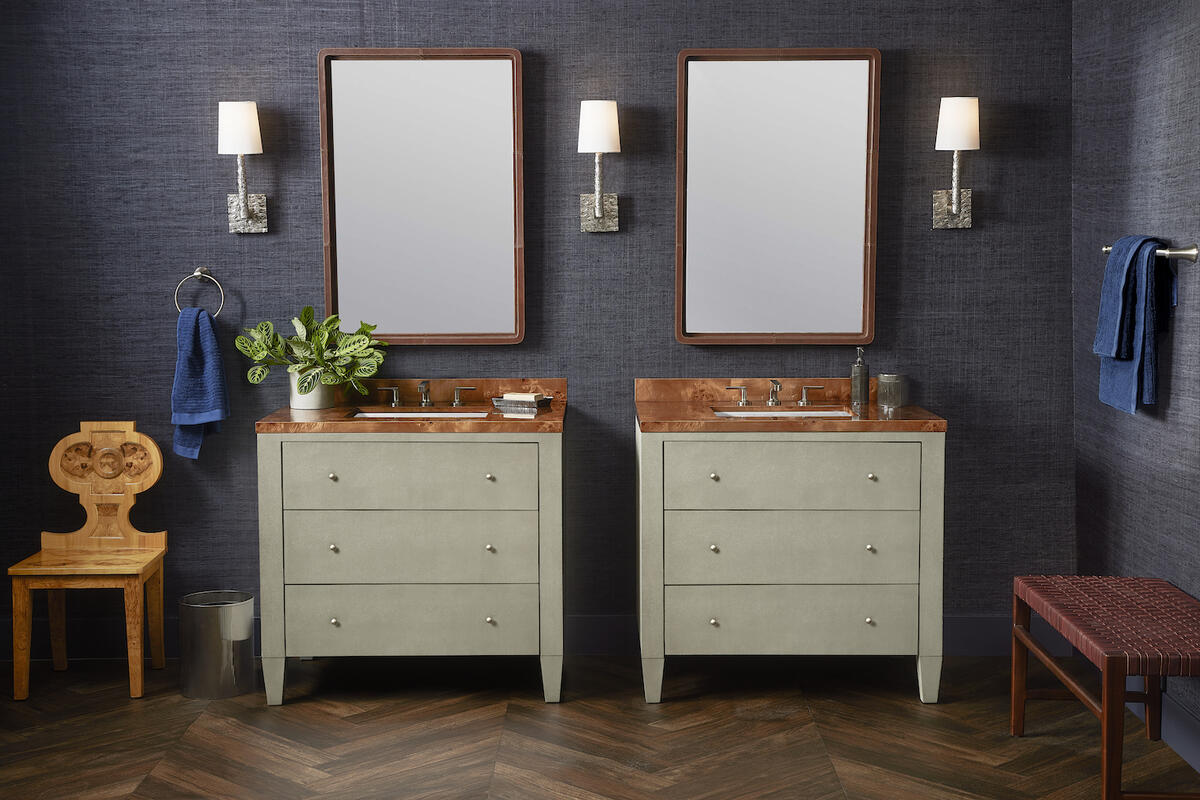 Made Goods delighted visitors with a gorgeous line of modern bathroom vanities. The customizable series spans three designs dressed in a medley of sumptuous materials, including the glossy maple-burl-wood-topped Conrad and the floating, faux shagreen wrapped Sorin.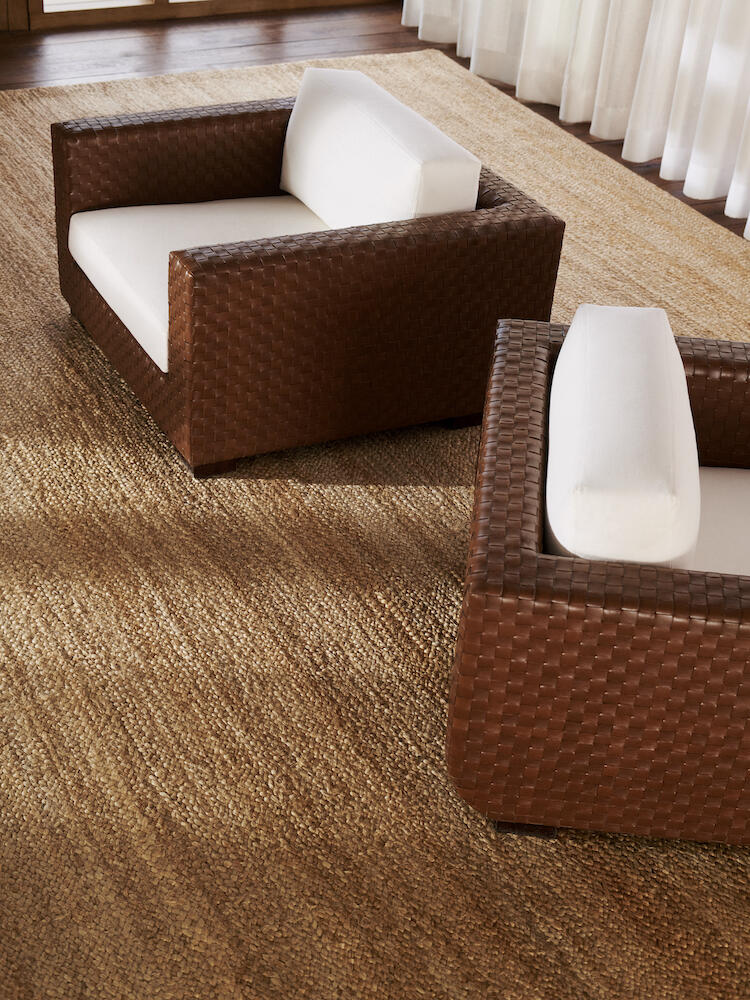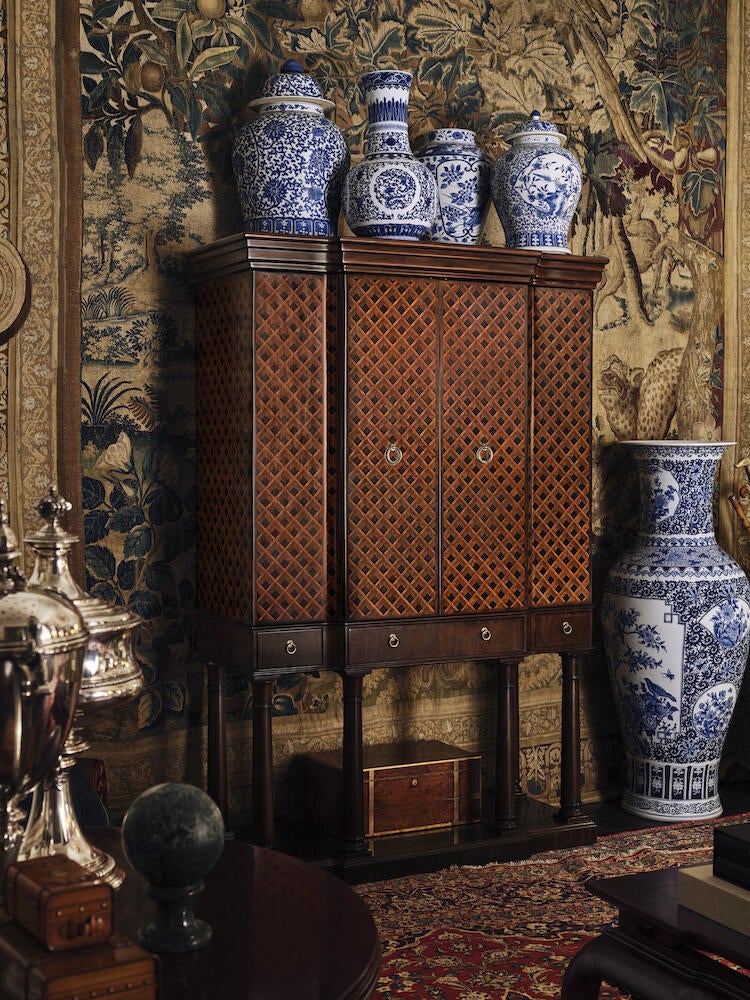 Ralph Lauren showed off a pair of impeccably tailored collections named Palazzo and Shelter Point. The first features an array of heritage-inspired offerings such as rococo-style consoles and elaborate marquetry cabinets, while the second pays homage to the coastal landscape with pieces including the woven leather Longbranch lounge chair and the line's namesake two-tiered solid oak cocktail table.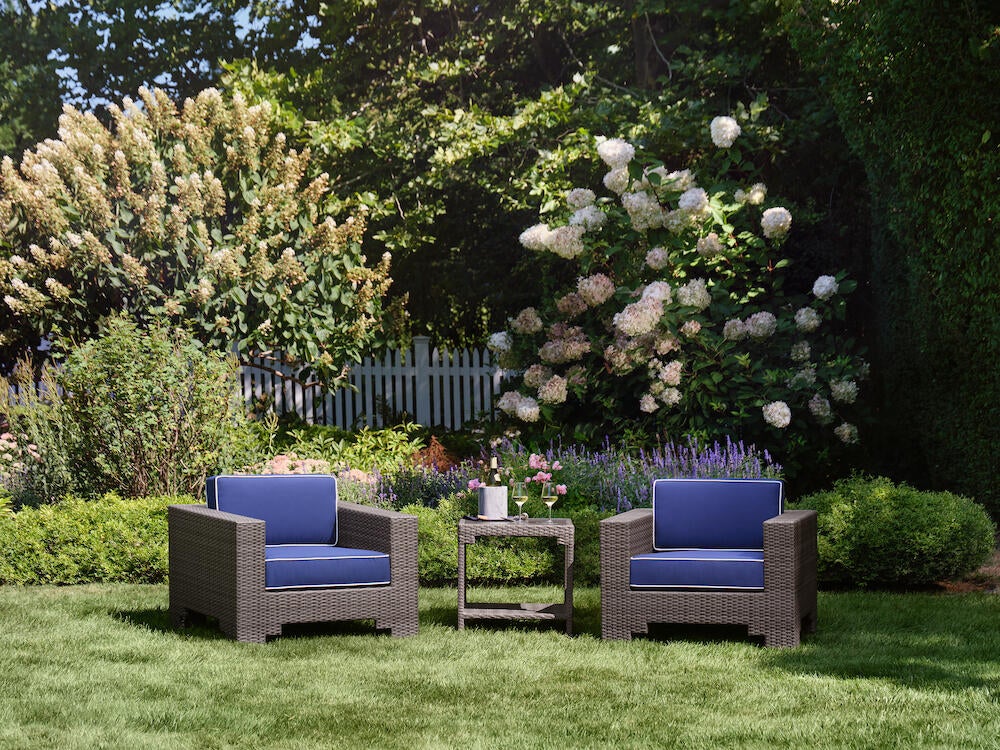 Woodard showcased its collaboration with Alexa Hampton. Created with the designer's Southampton home in mind, the launch offers a trio of artisan-crafted outdoor furniture collections, including the fretwork-filled Tuoro, the grigio-woven Lorenzo and the all-weather resin wicker San Michele.
Homepage photo: The Kravet's Georgetown chair in artwork by Johanna Howard, Tiffanni Reidy, Holly McWhorter and Lana Abraham-Murawski| Courtesy of Kravet