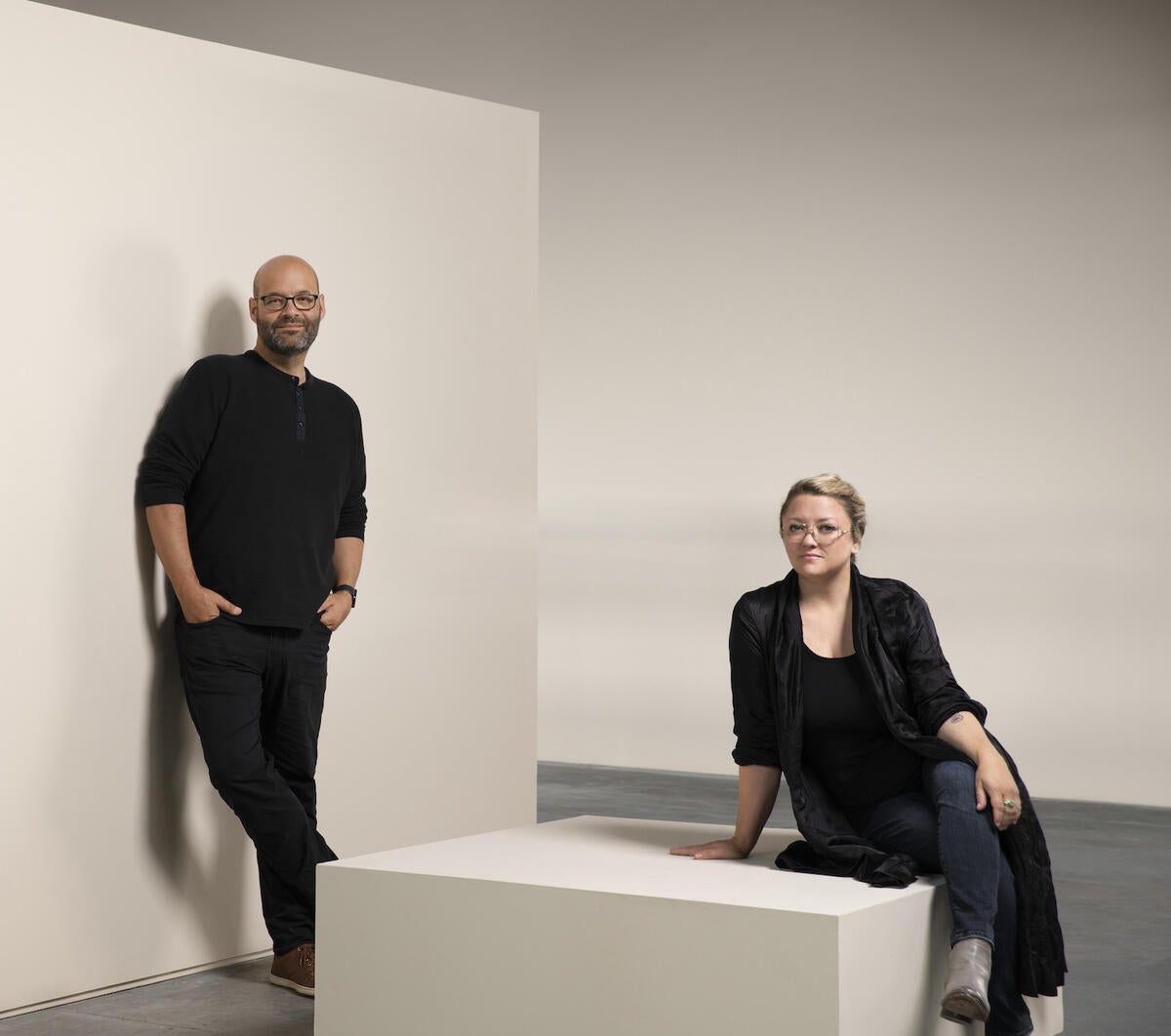 Angie West and Alberto Vélez like to think outside the box about materiality. The Chicago-based duo behind Refractory design studio tend to re-imagine traditional materials in contemporary ways that invite innovation. "Our work is fueled by our interpretation of what certain materialities have yet to offer, and more specifically, how we can persuade those materials to offer something new," West tells Business of Home.
The pair first crossed paths in 2010, when West (who also runs a foundry and glassworks atelier called West Supply) began working with Holly Hunt—where Vélez then served as design director—to fabricate the studio's metal-based designs. "We started a prolific collaboration as client and fabricator, and became good friends in the process," says Vélez.
Eleven years later, the duo launched Refractory, a furniture, lighting and objects brand and design studio that they dreamed up during the pandemic. "Like so many other creatives [at the time], we wanted to make use of this forced pause and start something new," says Vélez.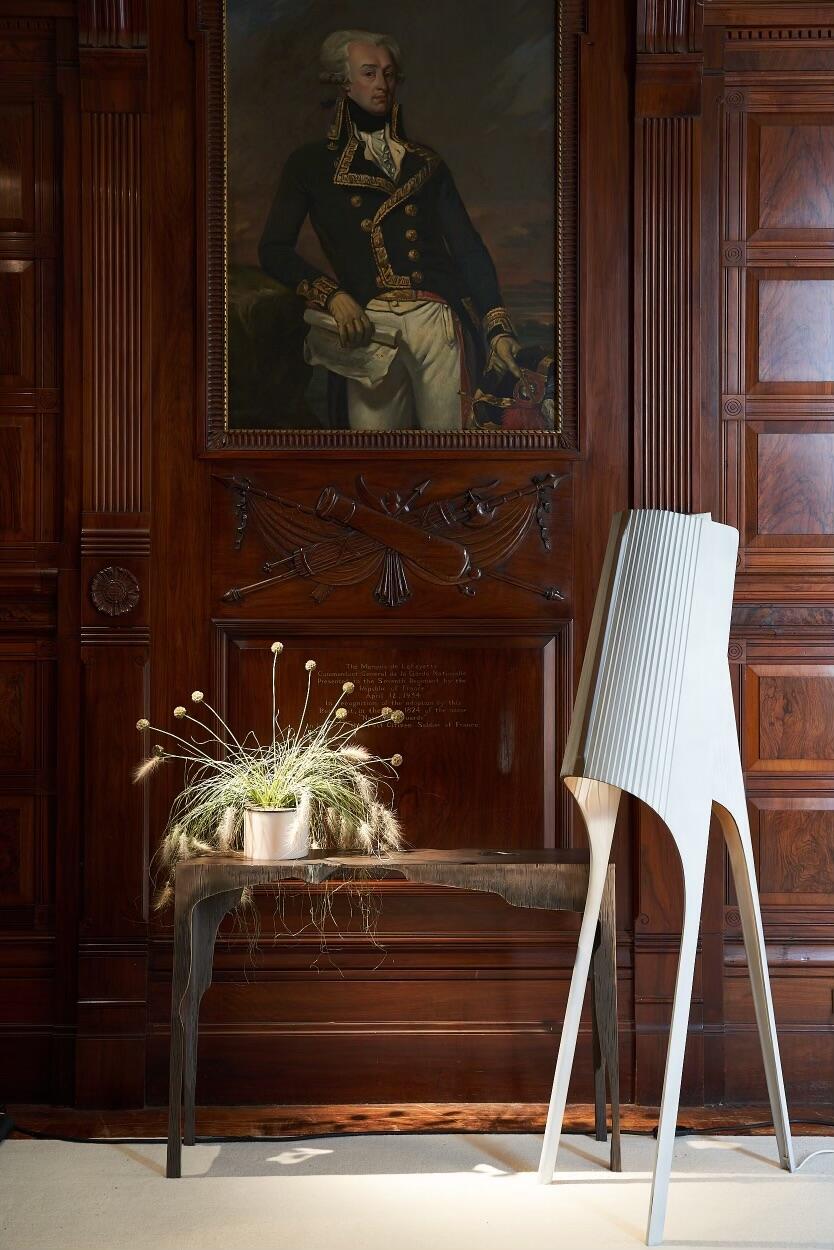 Refractory made its official debut a year later during Milan Design Week in 2022, where the pair showcased pieces from their inaugural collection at Alcova, an annual pop-up exhibition that spotlights up-and-coming independent design. The series spans 35 highly collectible designs ranging from ribbed cast-bronze console tables to sculptural solid wood side chairs and hand-chiseled metal sconces. "The collection reflects our interest in North American natural heritage," says Vélez. "It pays tribute to the elements of the frontier and the wonderful textures, creatures and stories that formed this part of the world and continue to form the land where we live and make."
All of the duo's designs begin with the touch of their hands. With the help of their staff of sculptors and pattern makers, West and Vélez create the models and motifs for each and every piece. Once a prototype is complete, the 45-person team at West Supply brings each item to life using a medley of centuries-old techniques including lost-wax casting and inlay. "Our mission is to preserve high-quality, generational craft," says Vélez. "It's a privilege and an advantage to be able to work directly with artisans to ensure the making process is utterly embedded in the creative process."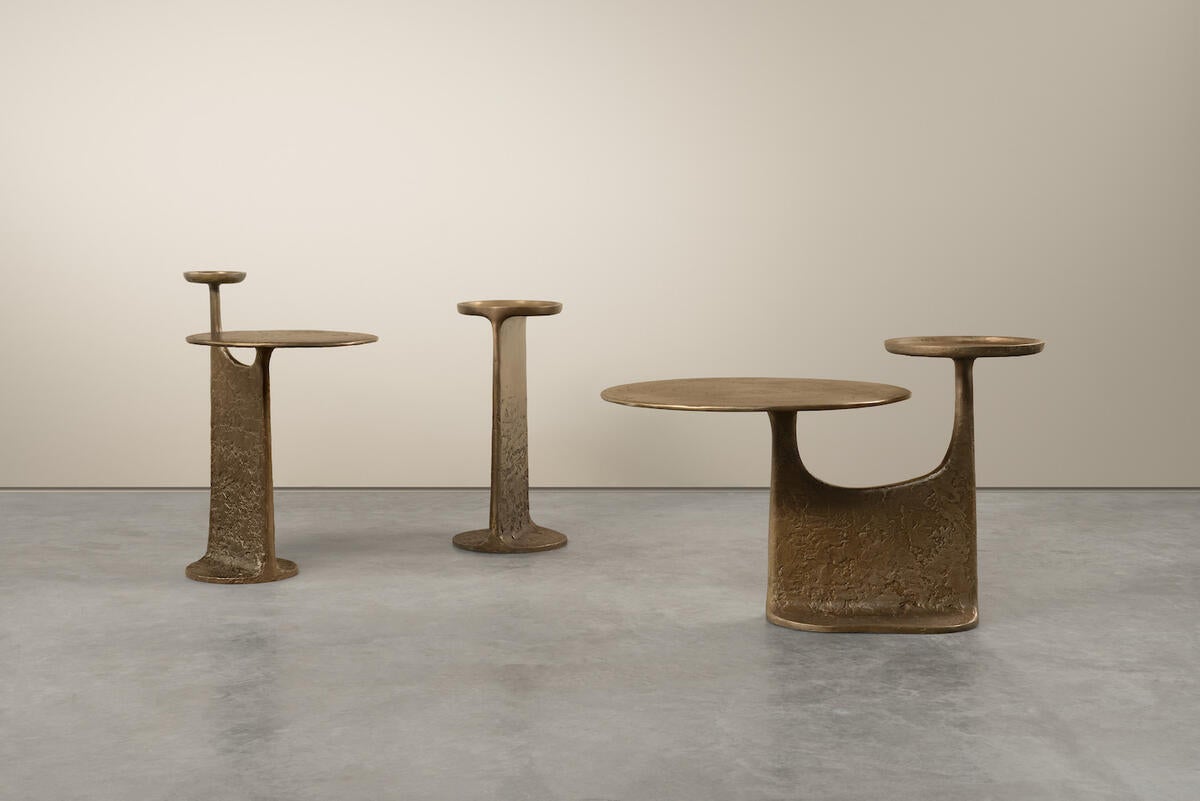 Though form and function play a pivotal role in the brand's designs, Vélez says texture reigns supreme. "We try to convey a contemporary narrative through material and surface quality," he says. "While there is undeniable sculptural and artistic quality to the pieces, we definitely aspire for our works to be useful, to be touched, to be moved, because the tactile experience is a big part of what we are exploring."
Currently hard at work on new designs, the pair plan to release more glass-based pieces and lighting designs in the near future. They also teased objects that incorporate scent and wearable works.
Looking ahead, the partners hope to open outposts in other cities and collaborate with like-minded creatives on multidisciplinary lines. "We would love for Refractory to be a known entity in the collectible design arena, while also being understood as a vehicle for experimentation, rigor and durability," says West.
If you want to learn more about Angie West and Alberto Vélez, visit Refractory's website or Instagram.
Homepage photo: An assortment of Synth bowls in No. 3 by Refractory | Jonathan Allen