As the design industry continues to see mergers and acquisitions, there's one label that's showing no signs of letting up: "Made in Brooklyn." Skilled craftspeople and hip, young designers have turned Manhattan's next-door borough into a design destination. As the arts community in the area grows, it's nice to have a tour guide who can sift through to the best of the best. With a style that encompasses the city's artfully layered and edgy vibes, Brooklyn-based designer Jaime Walters shares a tour of her go-to locals.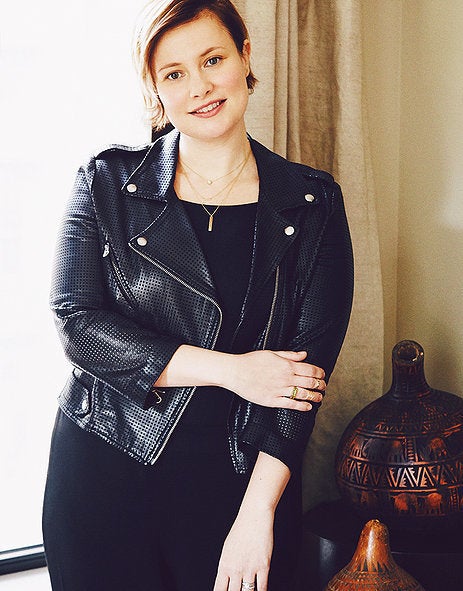 Where to Stay
I live in Brooklyn, so I don't stay in hotels, but if I did, I'd stay at Urban Cowboy B&B. It's so stylish, with a real Brooklyn design edge, and I know the beds are super comfy, because the mattresses are by my friends at Wright Bedding!
Where to Eat
GEIDO is my favorite sushi spot in the world, because chef/owner Osamu Koyama makes the sushi bar a party! Quite the consummate host, if he's snacking or sipping on something, so are you. The walls are covered in friendly graffiti from patrons past and present. Oh, and the food is delicious too.
ANTONIO'​S PIZZERIA makes the best grandma pizza I've had in the city. Garlicky with fresh mozzarella, it never disappoints. Olea has a great brunch offering and makes my fave fried food of all time: fried green olives! Their Mediterranean fare is always delicious, but c'mon, it's the fried snacks that always get us hooked, right?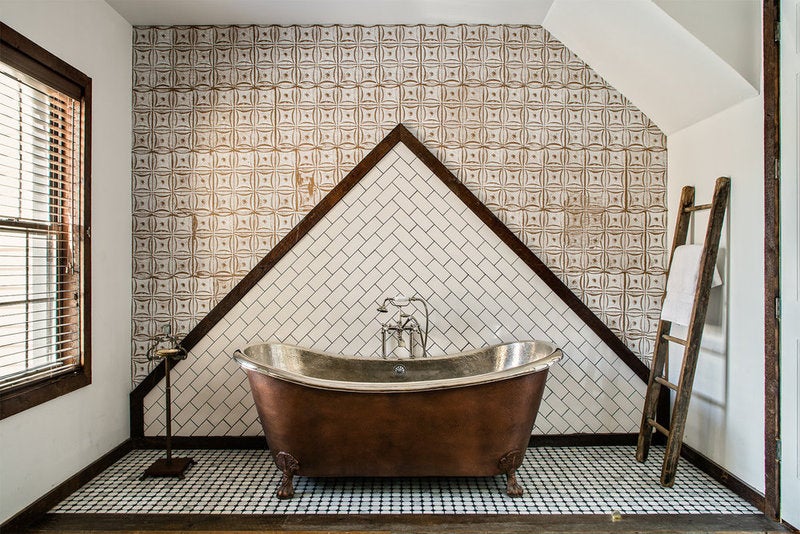 Where to Shop
There are so many great spots with special Brooklyn goods on Atlantic Ave.! Holler & Squall for unique vintage home goods. From iconic leather club chairs to bizarre secret society masks, I always find pieces that elevate my designs with that little hint of old and strange.
Collier West is my first destination for thoughtful gifting and unique home accents. It's not about going there to find something specific—just know that when you walk in, you won't be leaving empty handed!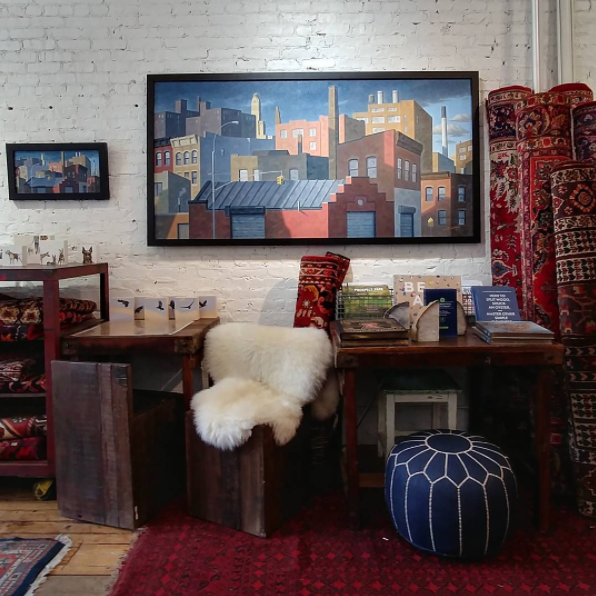 Where to Draw Inspiration
Brooklyn Bridge Park is a great spot to reflect on the hustle and bustle of this city. The park offers grassy knolls for picnics and art installations to get the creative juices flowing. Or simply take in the awesome view of Manhattan and have your own Working Girl moment, humming Carly Simon's "Let the River Run" and giving yourself a pat on the back for making this city yours!
Insider Tips and Hidden Gems
If you come to Brooklyn and don't make a stop in to ESPO's Art World to see what Stephen Powers is up to, you've not really been to Brooklyn. I find his artwork and sign painting to be a breath of fresh, inspirational air. Follow him on Instagram for offers of free prints or just good vibes from the artist himself, and buy a signed, limited-edition print (I did) and support his work.
Brooklyn's Design Scene in Five Words
Brooklyn makers making Brooklyn beautiful.