St. Frank, the San Francisco–based artisan home decor company, has returned to New York after debuting on the East Coast with a Hamptons pop-up this summer. This time, it's bringing its handmade goods to the city, for a pop-up at The Carriage House in SoHo. The shop will be open today through the end of January.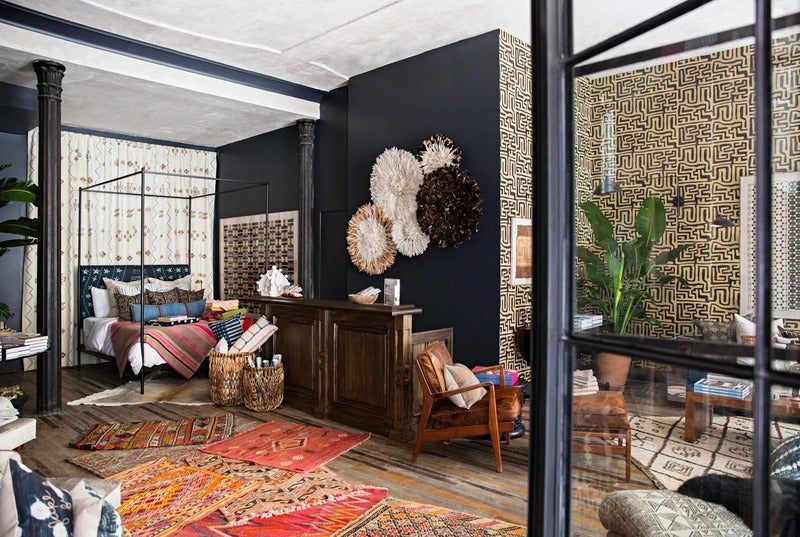 St. Frank naturally evolved from two of founder Christina Bryant's interests: artistic expression and supporting economic opportunity in low- and middle-income countries. All of the company's textiles are handmade and sourced from artisans throughout the world. St. Frank, which was founded in 2013, also works with small businesses in the United States for its shipping, framing and finishing needs.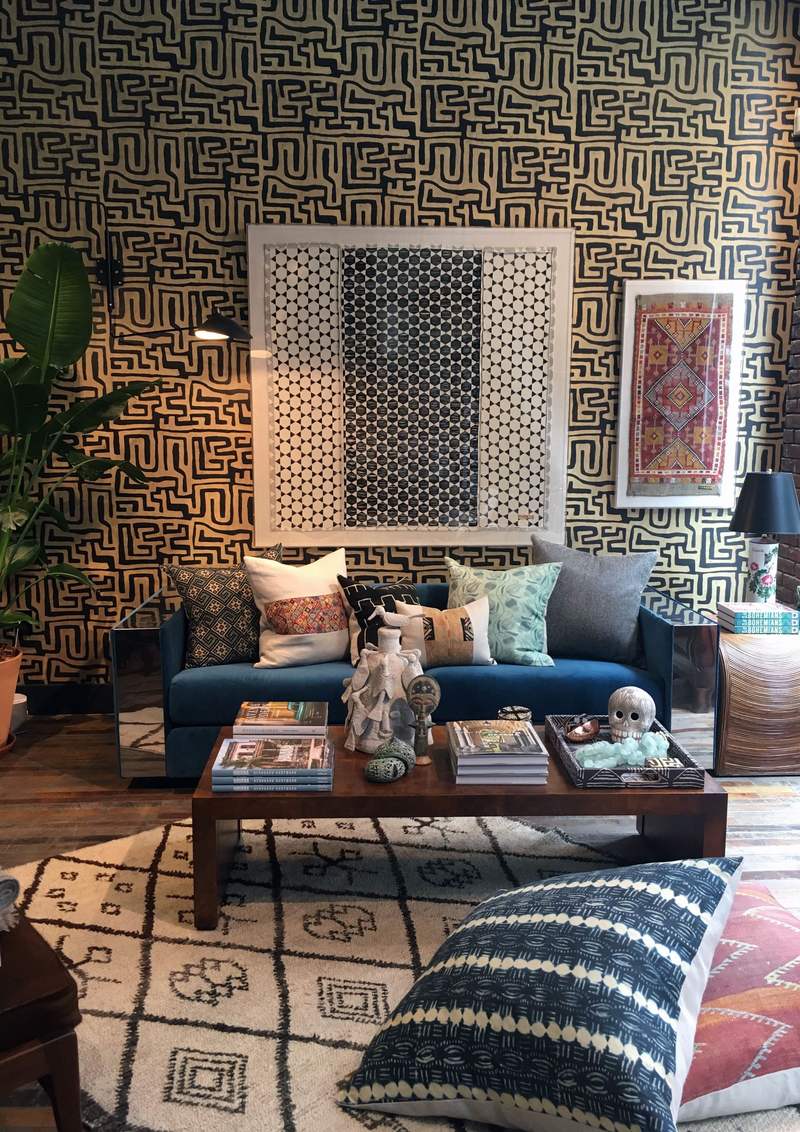 The pop-up was designed in collaboration with SWAYSTUDIO, and is divided into "rooms" to showcase the different products: a library, bedroom and living space. The shop's bathroom is decorated in St. Frank wallpaper. The brand's full product offering is available at the pop-up, including vintage Turkish rugs, new cactus silk fabric, framed handmade textiles, wallpaper, and embroidery from Mexico, and the furniture was sourced from Forsyth, a sustainable natural hide company based in Saint Louis, Missouri.
The shop is located at 175 Mott Street, and is open Monday through Saturday, 10 a.m. to 7 p.m., and Sunday, 10 a.m. to 5 p.m. St. Frank also has plans for a Palm Beach pop-up in the coming months.