Dear Sean,
I typically charge for an in-person consultation where I can meet a client and see their space before sending an estimate. I use that time to get to know them, and as a brainstorming session with a good flow of suggestions and ideas. But as I shift my business to online meetings these days, should I be discounting my hourly rate for virtual consultations? And if I'm going to wind up completing much of the job online, should I be offering a different rate for the entire project?
Virtually Vexed

Dear Virtually Vexed,
I have been a business consultant for more than 10 years. I have never actually met the vast majority of my clients in person. I am literally a voice in their head, as most of our work is done on the phone.
Of course, there is nothing like a live interaction, and I am not here to tell you that digital is the same as physically being in someone's space. It is not. That said, digital offers its own value that is not available during the in-person meetings and physical interactions you are used to. (Anyone who has edited a Google Doc in real time with another person versus sending redlines back and forth knows exactly what I am talking about.)
I am not ready to say that the cultural shift driven by the COVID-19 crisis means that digital work is worth less than in-person meetings, simply because we have not flexed the digital muscle enough to highlight the difference as equally, if not more, valuable. Lowering your hourly rates would be a statement that you are, in fact, cheapening your work. Why would you give up so easily? Yes, you will have to get better at the digital experience—we all do. And no, your client should not have to pay for that education. However, the benefit of that education is as valuable as anything you have done so far.
We do not know where culture will land and how much we will continue to rely on the digital experience once the coronavirus crisis abates. All I can say is that it will be different from what it was yesterday. We, as a community, cannot overvalue yesterday any more than we can tomorrow. Today, though, has shocked us into the fragility of both. Our response cannot be to cheapen one in favor of another. Instead, please keep your rates the same and get to work on making your new constraints work for you.
Your promise to your clients is your best. We all have constraints—budget, geography, staff, time—yet you have figured out how to do your best work within those constraints. All that COVID-19 has done is introduce a new (albeit enormous) constraint. You can still do remarkable work, though its remarkableness will not look the same as it once did. New capabilities like 3-D rendering, virtual reality and the confluence of virtual and live reality are set to explode. If there ever was a time to come up to speed, now is it.
In the end, I am confident that the importance of home as sanctuary will forever be etched into all of our minds and hearts—and even our souls. This means designers have to own the power of being singularly able to create the joy of these sanctuaries. It means having to walk the walk: choosing to be seen as on a par with other deeply valued professionals in our community like lawyers, doctors and accountants. Lowering your rates now that you are challenged will make living that truth oh-so-much harder, both for yourself and for designers in general. As challenging as it may seem on its face, now is the time to go the other way.
On April 1, join Sean Low for "Design in the Time of COVID-19: A Community Discussion," a business strategy webinar in Business of Home's Launch series. We invite designers to come together to problem-solve, troubleshoot and offer community support.
____________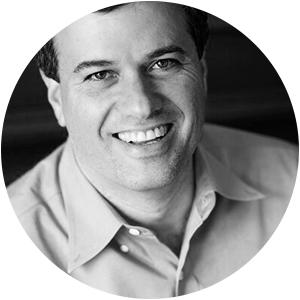 Sean Low is the the go-to business coach for interior designers. His clients have included Nate Berkus, Sawyer Berson, Vicente Wolf, Barry Dixon, Kevin Isbell and McGrath II. Low earned his law degree from the University of Pennsylvania, and as founder-president of The Business of Being Creative, he has long consulted for design businesses. In his Business Advice column for BOH, he answers designers' most pressing questions. Have a dilemma? Send us an email—and don't worry, we can keep your details anonymous.
Homepage photo: Shutterstock.com