Zebras, roses and koi fish, oh, my! Starting today, Scalamandré is launching a partnership with Chicago-based manufacturer Cloth & Company that will see 14 of the New York–based heritage fabric brand's archival patterns—including those iconic leaping zebras—put to use for a direct-to-consumer furniture line. Scalamandré is officially going DTC.
"We see this as a great way to bring the brand to a new audience," says Louis Renzo Jr., the son of Scalamandré's owner Louis Renzo and the brand's VP of business development. The collection, featuring pillows, dining chairs, ottomans, benches, headboards and more, will make use of Cloth & Company's digital printing technology (Scalamandré's patterns are being used, but not its actual fabric) and will be manufactured on demand and delivered with a turnaround time of three weeks.
To rewind a little, this isn't the first time Scalamandré has put its patterns to work for direct-to-consumer purposes. In fact, this collection was inspired by another DTC offering: A capsule collection team-up between Scalamandré and The Inside that debuted in 2019, manufactured by—you guessed it—Cloth & Company. The collab, says Renzo, exceeded sales expectations and paved the way for another swing at the fences.
This new collection is fairly similar in concept and execution, but with a broader range of options. The patterns were pulled from Scalamandré's archives, each choice reflecting the prevailing aesthetic of a decade in the brand's history. In a nod toward protecting the company's primary customers—designers—the selections are specific to this line and not part of the company's day-to-day fabric business (the zebras are the exception, though the colorway is unique).
The collection will initially be sold through a site called Red from Scalamandré, home to the fabric house's nascent consumer-facing brand. Though Red was launched two years ago, Renzo says Scalamandré hasn't placed much marketing muscle behind it and as a result the site is not particularly well known in the trade.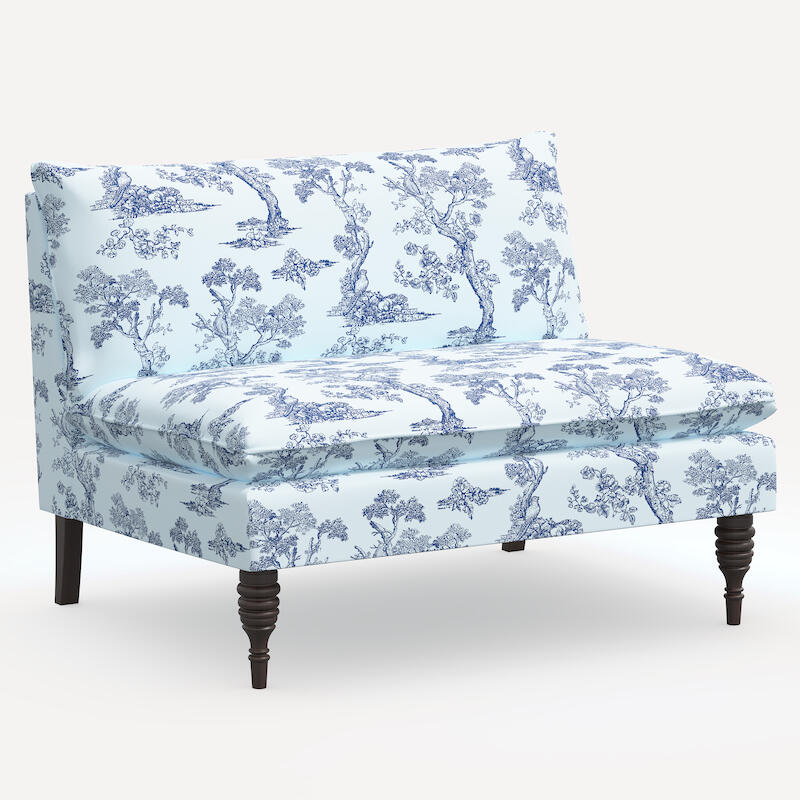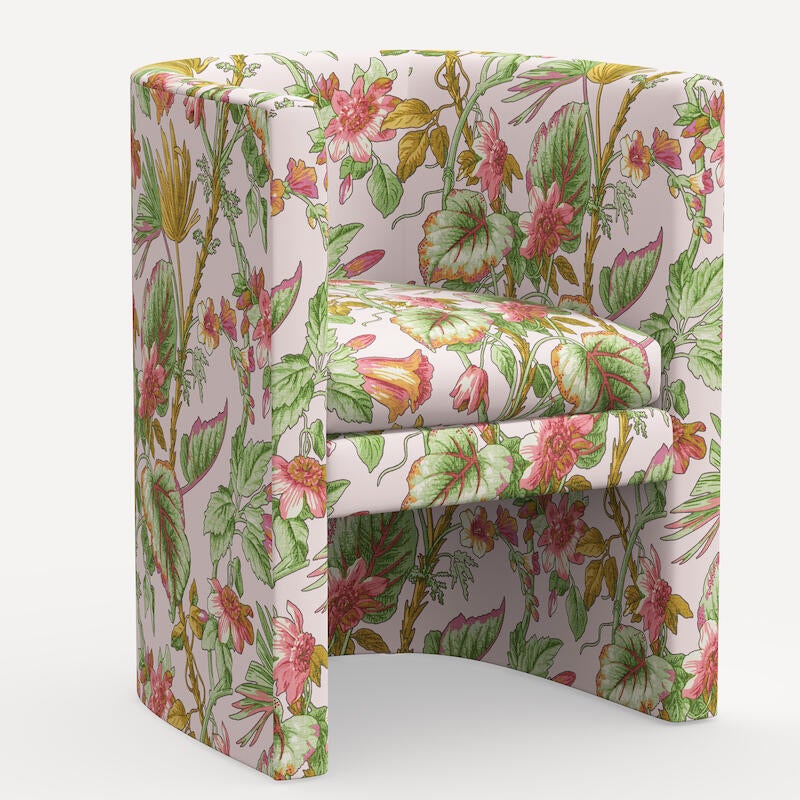 Red is a unique concept. The site sells a mix of Scalamandré-related product, ranging from fabrics by the yard to socks and Lucite trays emblazoned with the brand's famous zebra pattern. Originally, it was conceived as an in-house competitor to the likes of DecoratorsBest, L.A. Design Concepts and Perigold—consumer-facing sites that sell trade fabrics, including Scalamandré's, to the general public. "We work with all these other sites that are doing it," says Renzo. "So we decided we wanted to do it ourselves."
However, over time, Scalamandré has shifted the site's focus toward finished product, to the point that the brand has had internal discussions about either culling its selection or pulling the fabric from the site entirely. The reason? Not, as one might have once imagined, mass protest from designers, but the simple reality that most consumers don't quite know what to do with silk velvets that cost $721 a yard (Red offers Scalamandré fabrics at a higher price point than the brand's showrooms to protect its trade customers).
Red certainly makes money, says Renzo, but the goal of the venture is to create interest among a new consumer as much as it is to generate revenue. "We're trying to attract a younger audience, maybe someone who will eventually become a designer, or hire one, down the road," he says. "We're very protective of the trade business—that's 95 percent of what we do. We wouldn't be a company without it."
Though this new line is a Scalamandré branded collection, the engine behind it is Cloth & Company's one-of-a-kind production model. The company, an offshoot of Skyline Manufacturing, looks to combine streamlined furniture production and digital fabric printing for collections that can be built and shipped quickly on demand. In 2022 alone, Cloth & Company has already released three collaborations built around that model, including lines with John Robshaw, Rifle Paper Co. and Kendra Dandy.
"Each time we do this, we learn something new and get a little better at it," says CEO of Skyline Furniture and founder of Cloth & Company Meganne Wecker. "It's as much about refining the storytelling as it is the manufacturing process, though that's getting better too."
Next year, the Scalamandré collection will be opened up beyond Red to a wider range of retailers, and Wecker says that the reaction from buyers at High Point, who saw the collection in October, was good. "We're seeing a lot of neutrality in the space, and we think there's a gap for print and pattern especially in e-comm," she says. "Print and pattern tends to do well after periods of recession and depression. If you look at our total business, it only accounts for about 40 percent of the selection, where in years gone by it was more like 70 percent. So there's definitely room for a comeback."

Homepage image: The Hudson Standard bed from Scalamandré's collection with Cloth & Compnay| Courtesy of Scalamandré