After working at NASA's Goddard Space Flight Center and spending 10 years in chemical engineering as an engineer and then manger at DuPont, Michelle Addington, the new dean of the University of Texas at Austin School of Architecture, didn't expect a career in academia to be in her future. In what she describes as a "serendipitous" shift, after she received her Bachelor of Architecture degree she began teaching as an adjunct professor and was dismayed by how interior design and architecture were being taught. Addington went back to school, focusing on rethinking technologies for the built environment. She chatted with EAL on her new role at UT Austin and what is next for the school.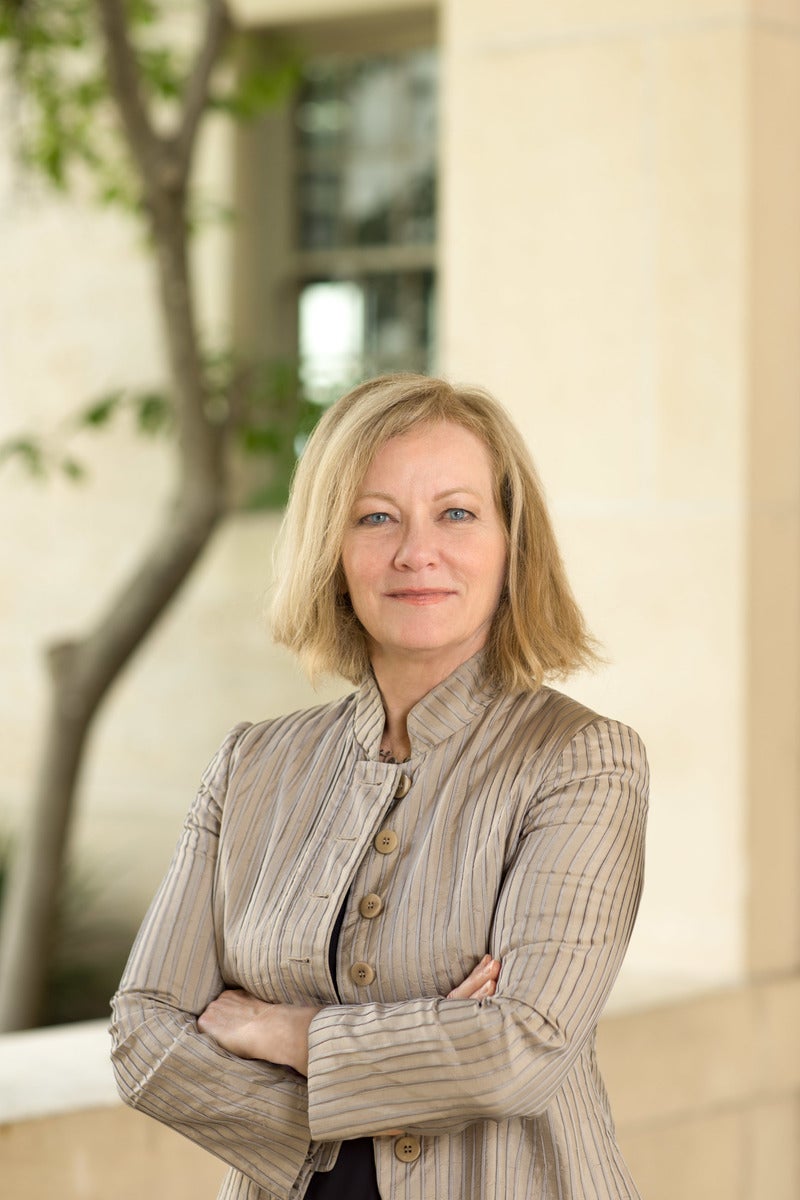 Why did you want to join the team at UT Austin's School of Architecture?
There are personal reasons, of course—my mother was from Austin, Texas, and I grew up in a household steeped in Texas lore. Texas feels like home to me. But professional and ethical reasons are an even stronger draw. The University of Texas at Austin has the full suite of disciplines devoted to the built environment.
We can no longer isolate aspects of what we do from the multiple contexts of influences and their multiple domains of consequences. We have an opportunity, as well as an obligation, to demonstrate to the world the possible actions that are achievable through true interdisciplinary communication, cooperation and collaboration.
Perhaps the biggest draw for me was the university's place and role in the capital of Texas. Many of the pressing issues facing society today—relations with other countries, shifting demographics, questions of identity and regionalism, conflicts between the public good and private rights—are omnipresent and intensely debated in Texas.
The disciplines of the built environment may not be the appropriate ones to settle these debates or solve the resulting problems. However, we are uniquely suited to convene differing constituents and points of view, to map contested boundaries and territories, to negotiate multiple scenarios and interventions. I look to the School of Architecture to bring voice to the value and potential of design in the world that is to help bring about the world that could be.
How does it feel to be the first woman dean of the school? What do you think this says about where the industry is moving?

Technically, Elizabeth Danze was the first woman dean when she served as interim dean last year. In regard to me, I am still waiting for the era in which we discuss whether or not someone is a molecular biologist or microbiologist, or is a violinist or a violist, rather than discussing someone as a woman scientist or as a female musician. Given that the topic of gender still jumps to the foreground when a hire such as this is made tells me that we have a long way to go.


What do you hope to bring to the school? Do you have any new initiatives in the works?

The school already has several robust initiatives in place that are not only topical, such as transportation in mega-regions, sustainable building materials, and migration and immigration exchanges and traces, but also situational, such as the Austin watershed analysis and development, Texas CityLab partnerships and preservation of early Mexican masonry structures. I see opportunities to strengthen these initiatives by building more critical mass, both by consolidating areas of overlap and also by extending our constituent partnerships beyond the school and university.

It is time for us to take a greater leadership role in the day-in, day-out work of navigating between complex and often intractable networks of policies, systems and structures coupled with the ever-increasing uncertainty of catastrophic events.
We anticipate that one of our primary strengths will be our role in the Americas as we look to further the University of Texas's unique relationships with Latin America. More sobering, but also critically important, will be how we step up to the plate to address the inevitable impacts of environmental and climate change on the built environment. Our professions have been quick to offer up heroic solutions and utopian master plans in response to each major disaster. It is time for us to take a greater leadership role in the day-in, day-out work of navigating between complex and often intractable networks of policies, systems and structures coupled with the ever-increasing uncertainty of catastrophic events.
Last year, the school announced a new initiative on race, gender and built environment. Will this be continuing? Are there any changes or additions this year?

I don't see it as a stand-alone initiative with a series of steps and sub-projects. It is instead an underlying foundation of who we are and what we must do. Its objective is two-fold: to bring in faculty and research fellows who are representative of diverse populations, and to foster innovation in teaching and research on race- and gender-related inequities in American cities.
This top-down, bottom-up approach was developed to ensure that we are what we teach. Our two new hires this year, Edna Ledesma and Miriam Solis, bring research backgrounds that range from the cultural landscapes of immigrant populations to social justice in infrastructure planning. I am incredibly excited about their work and teaching and look forward to working together as we broaden our curriculum and strengthen the worldview of our students.