Max De Pree, the former CEO of HERMAN MILLER INC. and a critically acclaimed author, died August 8 at the age of 92. Known for his people-first leadership practices, De Pree steered the Michigan-based modern furniture company into several top business recognitions, including a 22-year tenure as one of FORTUNE magazine's "Most Admired" companies in the United States.
De Pree joined the family business, The Herman Miller Furniture Company, in 1947. More than two decades later, he moved to Europe to lead the company's international expansion. By 1980, De Pree had returned to Zeeland, Michigan, to take over as CEO of Herman Miller, a title he held for nearly a decade.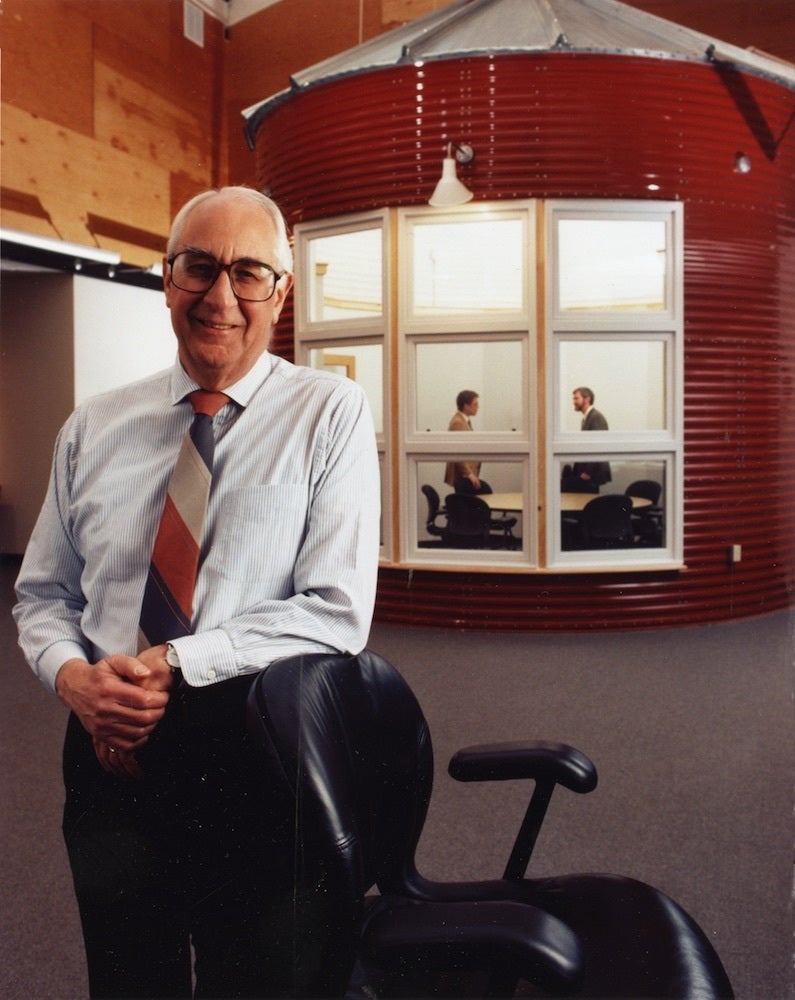 "Our goal is to make a contribution to the landscape of aesthetic and human value," De Pree stated in an early brief during Herman Miller's U.K. launch.
Under De Pree's direction, Herman Miller, which partnered with designer greats like Charles and Ray Eames and Isamu Noguchi, nearly tripled its sales. And his belief in a "concept of persons" business model led to the implementation of several inclusive employee programs, including the Supplier Diversity Program meant to increase business opportunities for minority- and women-owned businesses. De Pree's leadership skills were widely acknowledged, with career recognitions spanning the American Institute of Architecture's Gold Award and the Los Angeles AIA chapter's Presidential Commemorative Award to election into Fortune magazine's National Business Hall of Fame.
Those same leadership methods forged well on paper too. De Pree authored four books detailing his practices, with his inaugural title, Leadership Is an Art, earning critical acclaim from business leaders worldwide. His books have sold more than 1 million copies and have been translated into more than a dozen languages.
De Pree retired as chairman of the board at Herman Miller in 1995. He leaves behind his wife, Esther, and four children.