During ICFF, Gallery Nine at Ralph Pucci featured a Pierre Paulin furniture exhibit, produced in tandem with the late French designer's son Benjamin Paulin and Benjamin's wife, Alice Lemoine. The exhibit spotlighted 14 pieces from the archives that have never been seen by the public, including chairs designed for the Élysée Palace.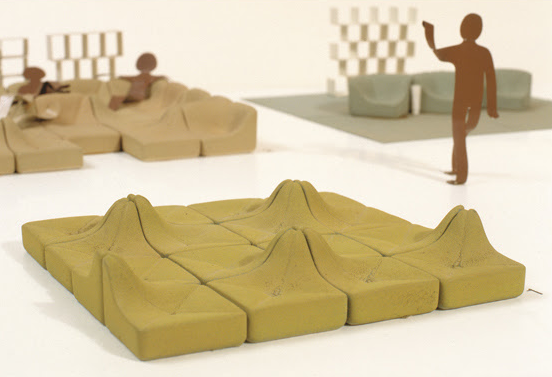 Ralph Pucci says of the work, "I am so excited to carve the path that makes 'new' work by Paulin available in the U.S. His work and style will create the next major movement. I am confident it will change the course we are currently on in design."
Pucci's penthouse gallery will also unveil six limited-edition pieces by Belgian metal designer Xavier Lust, representing his U.S. debut. Lust's console, cabinet and tables will be shown in a number of metals, including polished aluminum and blackened steel, bronze and burnished brass. Pucci says, "Xavier's work takes me one step closer to my love of furniture as sculpture."
Also revealed are 10 new pieces, largely upholstery, for Patrick Naggar's first show in four years. Pucci shares, "This collection takes elegance and sophistication to a new level. It will redefine the enduring love affair with midcentury."
Black-and-white photography by Los Angeles–based Marjorie Salvaterra is also currently on view.