Designer Philippe Malouin's collaboration with Stockholm-based design company Hem, "Study for Screens," debuted at a WeWork locale in New York during ICFF. The installation, which explored the future of work and workspaces, debuted alongside Hem's latest collection of furniture and objects, including a shelf, chairs, sofa, tables, floor covering and desk objects created by Max Lamb, Pauline Deltour, Luca Nichetto, Staffan Holm, Sylvain Willenz and Karoline Fesser.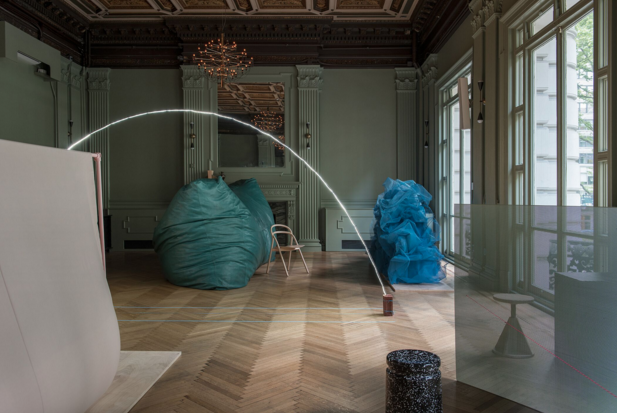 Malouin shares, "Study for Screens is a series of visual notes, or three-dimensional sketches on what it means to separate spaces. There are many ways to separate a space, how do these techniques apply to the space we live and work in?" Earlier in the month, Malouin had set up temporary residency in New York for the project, where he created a number of quick sketch-model studies before choosing the selections installed at WeWork. 
"Hem supplies WeWork with furniture on a regular basis, and as pioneers of the new workspace, WeWork is an excellent venue for exploring how future workspaces might be furnished," Hem founder Petrus Palmer tells EAL. "Philippe Malouin is a long-term collaborator of Hem. Malouin designed the Bookmatch table that Hem launched 2016. For the NYCxDESIGN show, to complement the 2017 collection, Hem commissioned Philippe to explore room division. For this visual research project, Philippe temporary residency in New York 10 days prior the opening. He created a range of screens addressing elements such as texture, color, light refraction and reflection, soundproofing, flexibility, weight and chose a selection installed at WeWork Bryant Park."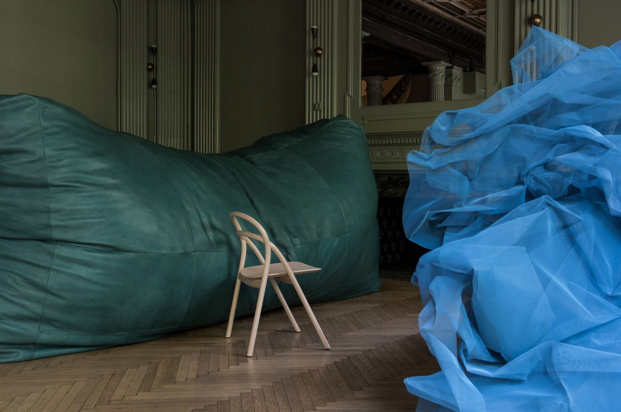 "The need for traditional office furniture is changing as workspaces increasingly cater to creative, independent professionals," says Palmer. "As a young design company serving both residential and commercial clients, Hem witnesses and drives this shift from a cubicle-centered environment to a label-defying, home-like workspace."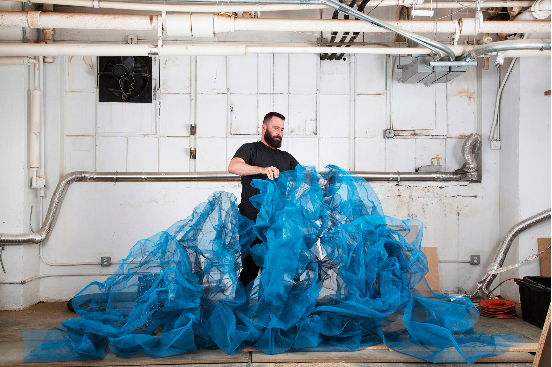 Hem has plans to launch additional collections with other collaborators over the next six to 12 months.