Much has been asked of our homes over the last year, and much has been given. Now, after a long, solitary winter, spring bursts forth, with its intoxicating combination of optimism and endurance. Everywhere—from the budding trees to the blades of grass—the world is bravely, beautifully green. This feeling, like a breath of fresh air, encapsulates the attitude behind Live Fearlessly, the brand revamp from luxury fabric and rug manufacturer Perennials.
Framed by a resonant new hue, dubbed Fearlessly Green, the fluid, energetic Live Fearlessly logo now appears across all company packaging—shopping bags, shipping boxes, labels—and showroom materials, including fabric books and hangers.
The new hue reflects the brand's growth, says company founder and CEO Ann Sutherland. Gone is the strict distinction between hardworking outdoor versus luxurious indoor fabrics—the emphasis now is on all-purpose performance, in which practicality and beauty play equal parts. For company co-founder David Sutherland, the new palette evokes British racing green, a classic color that, from its origin adorning fast cars, conveys forward motion.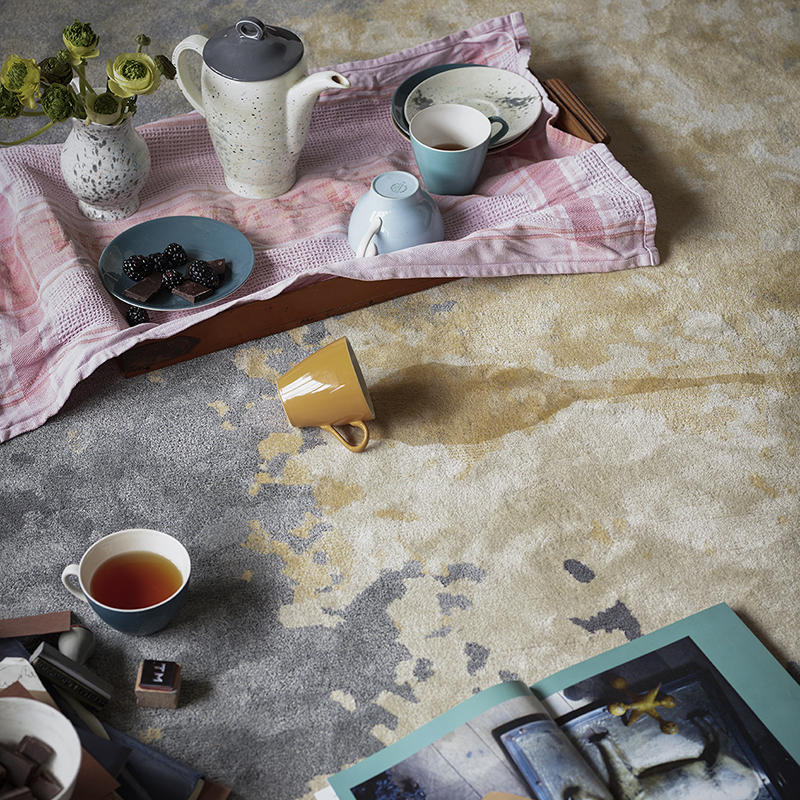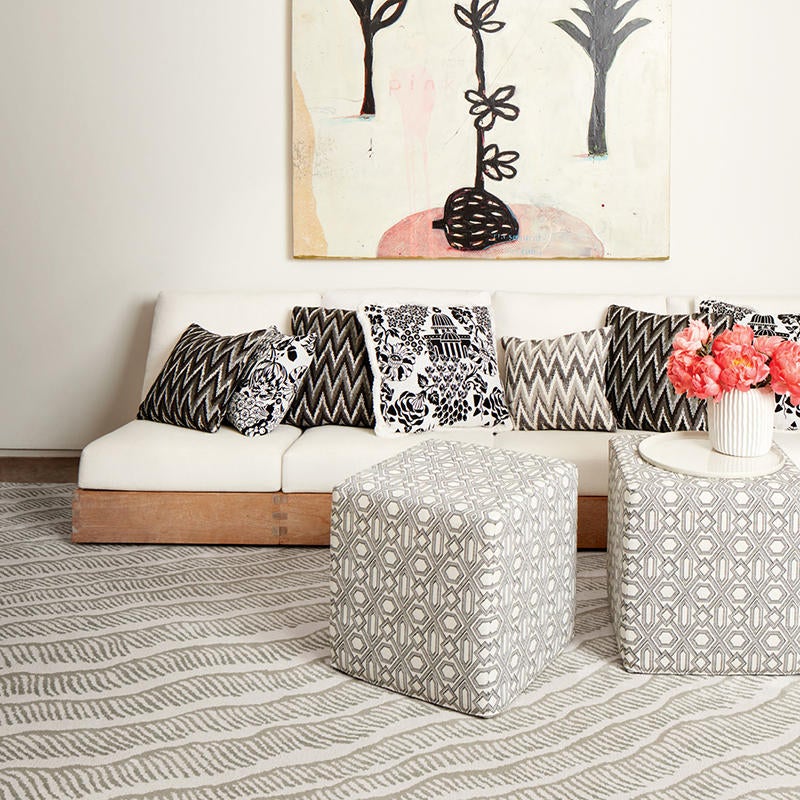 From custom carpets to furniture upholstery, the Live Fearlessly messaging is clear and empowering: Go forth! Behind closed doors, dare greatly—without worrying about the dirt the dog dragged in, that accidental splash of cabernet sauvignon, or whatever other mess might be momentarily underfoot. The brand's stain-, mold- and fade-resistant, 100 percent solution-dyed acrylic fibers can handle it, no problem.
The revised sample box features a swatch of each rug construction, numerous poms and an explanatory brochure, making it an essential tool for client presentations. The updated cleaning kit includes a rug sample in a fabric bag along with clearly marked containers for the most pernicious and commonplace stains—bleach, wine and ketchup—and allows for client demonstrations on the (literal) spot.
Founded in 1997 and based in Dallas, Perennials is widely recognized by interior designers as the premier provider of custom textiles that combine the science of stain-resistant, color-saturated SDA yarns with the artistry of handcraftsmanship. In recent years, the company has established its own mills—for fabrics in Mexico, and now rugs in India—in order to meet increased demand, consolidate the manufacturing process, and allow for more experimentation in colors and textures. A just-completed, 44,750-square-foot, state-of-the-art facility in Gujarat guarantees artisanal quality plus lead-time control by situating up to 120 looms, 350 weavers, and various administrative and operations personnel all on the same campus. A corresponding showroom in Mumbai has opened up sales possibilities in the region.
For Ann Sutherland, the expansion into India is just the latest incarnation of the Live Fearlessly ethos, which aims to look beyond boundaries and limitations. Yes, it's about durable, innovative fabrics. But more than that—it's a lifestyle. Entertain fearlessly. Lounge fearlessly. Dance fearlessly. The tagline is happily adaptable and strikingly apt for these times. After the challenges of the past year, and with whatever challenges may yet lie ahead, it's a solid approach: Be brave and be safe, in the comfort of your home.
This story is a paid promotion and was created in partnership with Perennials.
Homepage image: Courtesy of Perennials